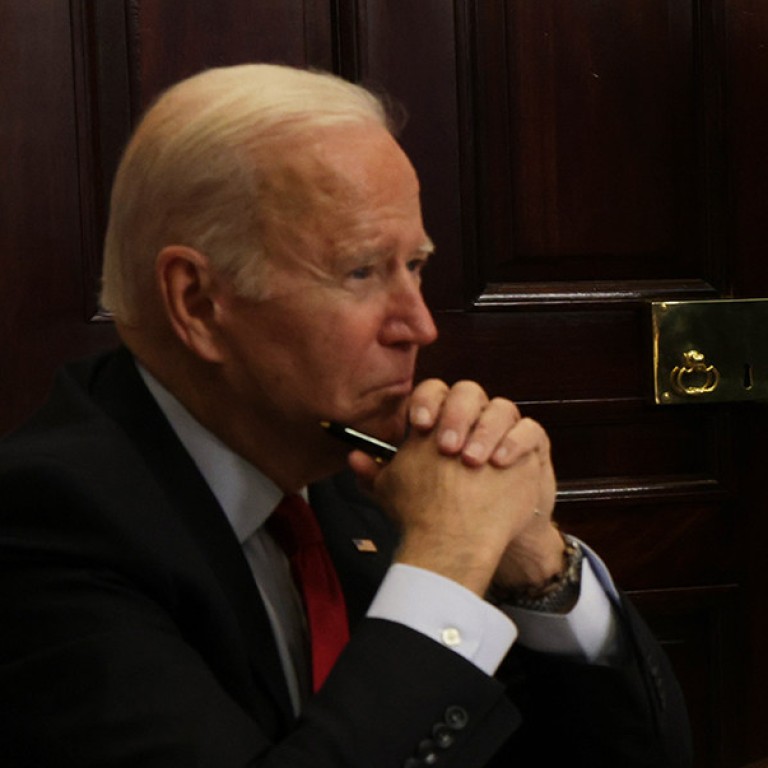 Joe Biden says 'sure' to see China's Xi Jinping if he joins G20 meeting in Bali
US president's travel plans have not been confirmed, though Indonesia's Widodo has said that both Xi and Russia's Putin will attend the summit
Chinese and US leaders have not met in person since Biden's election, and their contact has been limited to phone and video calls
US President
Joe Biden
said he is "sure" he will see
Xi Jinping
at the coming
G20
summit in
Indonesia
if the US and Chinese leaders both attend, in what would be their first face-to-face meeting since Biden took office more than a year and a half ago.
"If he's there, I'm sure I'll see him," Biden told reporters on Tuesday at a cabinet meeting at the White House.
The brief comments came as US-China tensions soar over
Taiwan
,
human rights
,
trade
disputes and other issues, and gave one of the clearest signs in recent weeks that Biden has not ruled out a direct, in-person meeting with his Chinese counterpart even as the two countries'
badly damaged relationship
shows few if any signs of improvement.
A senior US administration official said after their call that "a conversation about a face-to-face meeting [was] being worked out" between Washington and Beijing.
They "discussed the value of meeting face-to-face and agreed to have their teams follow up to find a mutually agreeable time to do so", the official said.
Beijing claims Taiwan as part of its own territory and has not ruled out the use of force to take it under its control.
The US has not had formal diplomatic relations with Taipei since 1979, when Washington normalised its relationship with Beijing. But under the 1979 Taiwan Relations Act, Washington also maintains an unofficial relationship with Taipei and sells Taiwan arms to defend itself.
Under official US policy, Washington does not recognise Beijing's claim of sovereignty over Taiwan but "acknowledges" that the claim exists.
Biden often boasts of the many hours he spent with Xi during those years.
"I've spent more time with him than any other head of state," he said in a speech marking the US Labour Day holiday on Monday.
The Group of 20 meeting is expected to take place on November 15 and 16 in Bali, Indonesia.
Additional reporting by Robert Delaney