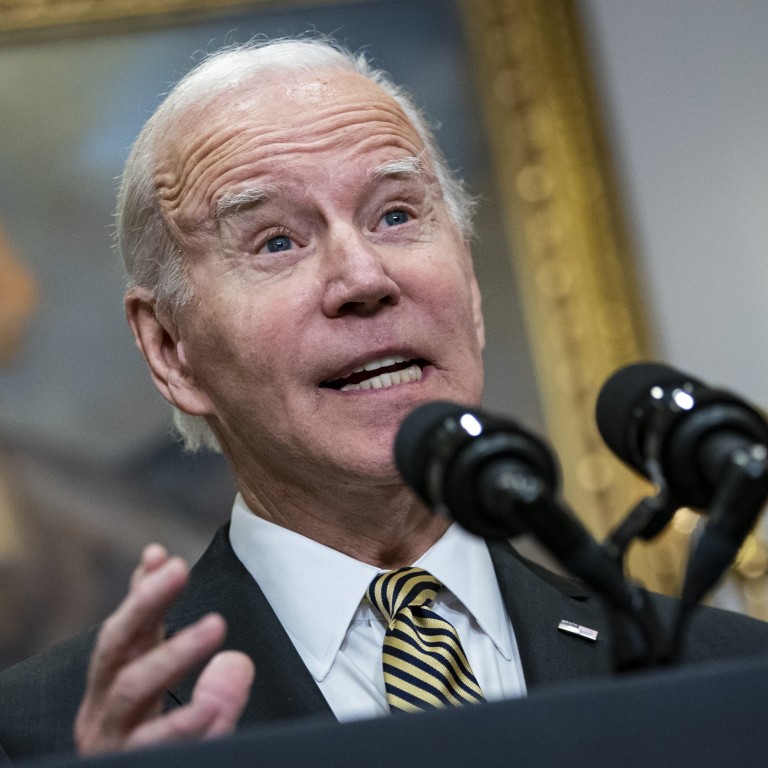 Oil rises as Joe Biden's energy remarks fail to pacify markets
The president confirmed the US is releasing 15 million barrels from the strategic reserve but did not take measures to curb fuel exports
A pending European Union ban on Russian crude and oil products is also keeping prices up
Oil rose as traders shrugged off US President Joe Biden's remarks about taming energy prices.
West Texas Intermediate futures rose 3.3 per cent to settle above US$85 a barrel. In a speech on Wednesday, Biden confirmed the US is releasing 15 million barrels from the nation's strategic reserve but did not announce any other steps that might pull back prices, such as plans to curb fuel exports.
"The change in tone is subtle but not missed by the market," said Rebecca Babin, a senior energy trader at CIBC Private Wealth Management.
"Biden did not ban product exports which was something many in the market have been worried about."
"Realistically an SPR [Strategic Petroleum Reserve] release is near-term bearish, long-term bullish because eventually you're going to have to buy it back," said Gary Cunningham, director of market research at Tradition Energy.
"Overall the market continues to swing wildly and chop around on erratic news."
Biden, in remarks on Wednesday, noted US plans to repurchase oil for the reserve if prices fall enough. The reserve release would be the last sale from the planned sale of 180 million barrels of oil announced soon after Russia invaded Ukraine in February.
Oil prices have rallied since Opec+ agreed to reduce its production target by roughly 2 million barrels a day – though that is expected to only include about 1 million barrels of actual output declines.
"They want Brent around US$90, so they're going to get it and going to continue to cut output to hold that number," Cunningham said.
US crude inventories fell unexpectedly last week – down 1.7 million barrels, weekly government showed, against expectations for a build of 1.4 million barrels. SPR levels fell 3.6 million barrels to just over 405 million, the lowest since May 1984.
A pending European Union ban on Russian crude and oil products and the output cut from the Organization of the Petroleum Exporting Countries and other producers including Russia, of 2 million barrels per day also supported prices.
The EU's sanctions on Russian crude takes effect in December, and sanctions on oil products will take effect in February.
Biden on Wednesday blamed Russian President Vladimir Putin's invasion of Ukraine for higher crude and petrol prices, while noting prices had fallen 30 per cent from their peak earlier this year.
He also repeated a plea to US energy companies, petrol retailers and refiners, asking them to stop using record-breaking profits to buy back stock, and to invest in production instead.
US presidents have little control over petroleum prices, but the country's massive petrol consumption – the highest in the world – means high prices at the pump can be political poison, with midterm elections looming in November.
Retail petrol prices have fallen from a high in June, but remain above historical averages, and are a major contributor to inflation.
Bloomberg and Reuters