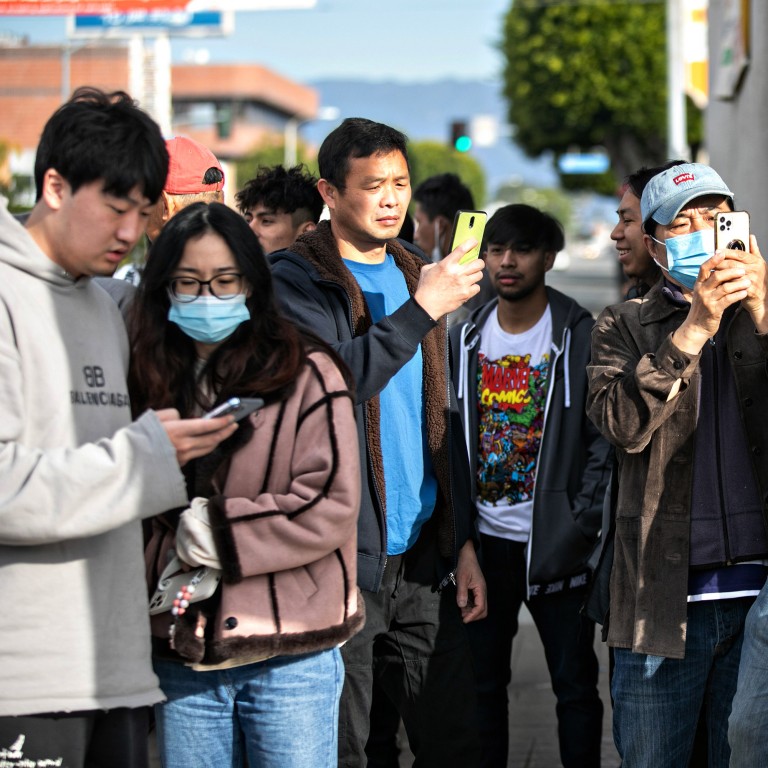 Asian-Americans reeling after Lunar New Year mass shooting in Monterey Park, California
Gunman killed 10 people during Lunar New Year celebrations in California before shooting himself dead
Massacre in Monterey Park sent shock waves through Asian-American communities around the nation
It was a joyful kick-off to the first Lunar New Year celebration in Monterey Park since before the pandemic, with large crowds filling the streets in the majority Chinese-American city near Los Angeles for live entertainment, carnival rides and plenty of food.
But the celebrations were marred by tragedy Saturday night after a gunman entered a ballroom dance hall and opened fire, killing 10 people, wounding 10 more and sending panicked revellers into the streets.
The shooting that left five men and five women dead brought a jarring end to the planned two-day party to ring in the Year of the Rabbit, which featured dragon dancers parading through downtown streets decorated with red lanterns.
Sunday's festivities were cancelled, though some Lunar New Year celebrations went on in neighbouring cities also home to large Asian-American populations.
"We haven't had a celebration like this in three years, so this was momentous. People came out in droves," said Mayor Pro Tem Jose Sanchez, who was there with his 6-year-old daughter. He estimated 100,000 people attended Saturday, and the festival is typically one of the largest Lunar New Year celebrations in the state.
The massacre sent shock waves through Asian-American communities around the nation, prompting police from San Francisco to New York to step up patrols at Lunar New Year celebrations in their own cities.
No motivation for the crime has been given and authorities said the suspect was 72-year-old Huu Can Tran. Los Angeles County Sheriff Robert Luna said Sunday the man killed himself as police officers closed in on the van he used to flee.
But Asian-American advocacy groups said it was another blow after years of high-profile anti-Asian violence around the country.
"Regardless of what the intent was, the impact on our community has been really profound," said Connie Chung Joe, CEO of the non-profit Asian Americans Advancing Justice Southern California.
"Having this tragedy on one of our most important holidays … it feels very personal to our community," she said. "There is still that feeling of being targeted, and being fearful, when we hear about a shooting like this."
The San Gabriel Valley is home to a diverse array of Asian-American communities, including people of Chinese, Vietnamese and Filipino descent.
Yingying Guan, 29, saw a mass of police cars Saturday night in Monterey Park and heard helicopters overhead. She didn't learn it was in response to a shooting until she awoke to news of the shooting Sunday morning.
Guan doesn't know anyone involved but said she is devastated for her community.
"It's supposed to be families gathering together to enjoy and to just have some time to get together," she said. "So many innocent victims."
Investigators said the gunman shot up the Star Ballroom Dance Studio, killing 10 people, Luna said. Then 20 to 30 minutes later, he entered the Lai Lai Ballroom in nearby Alhambra, before people there wrestled the weapon away from him and he fled, Luna said.
"When something like this happens – and I never thought it would happen in our community – it's very hard to process," said Sanchez, who teaches in the city's schools. "There's so much grief."
Monterey Park is a city of about 60,000 people on the eastern edge of Los Angeles where nearly 70 per cent of residents are Asian, mostly of Chinese descent. Monterey Park is considered the city's "new Chinatown".
The area became a destination for Asian immigrants during the 1970s and '80s after a real estate entrepreneur named Fredric Hsieh bought land and advertised its rolling hills and warm climate in Chinese-language newspapers.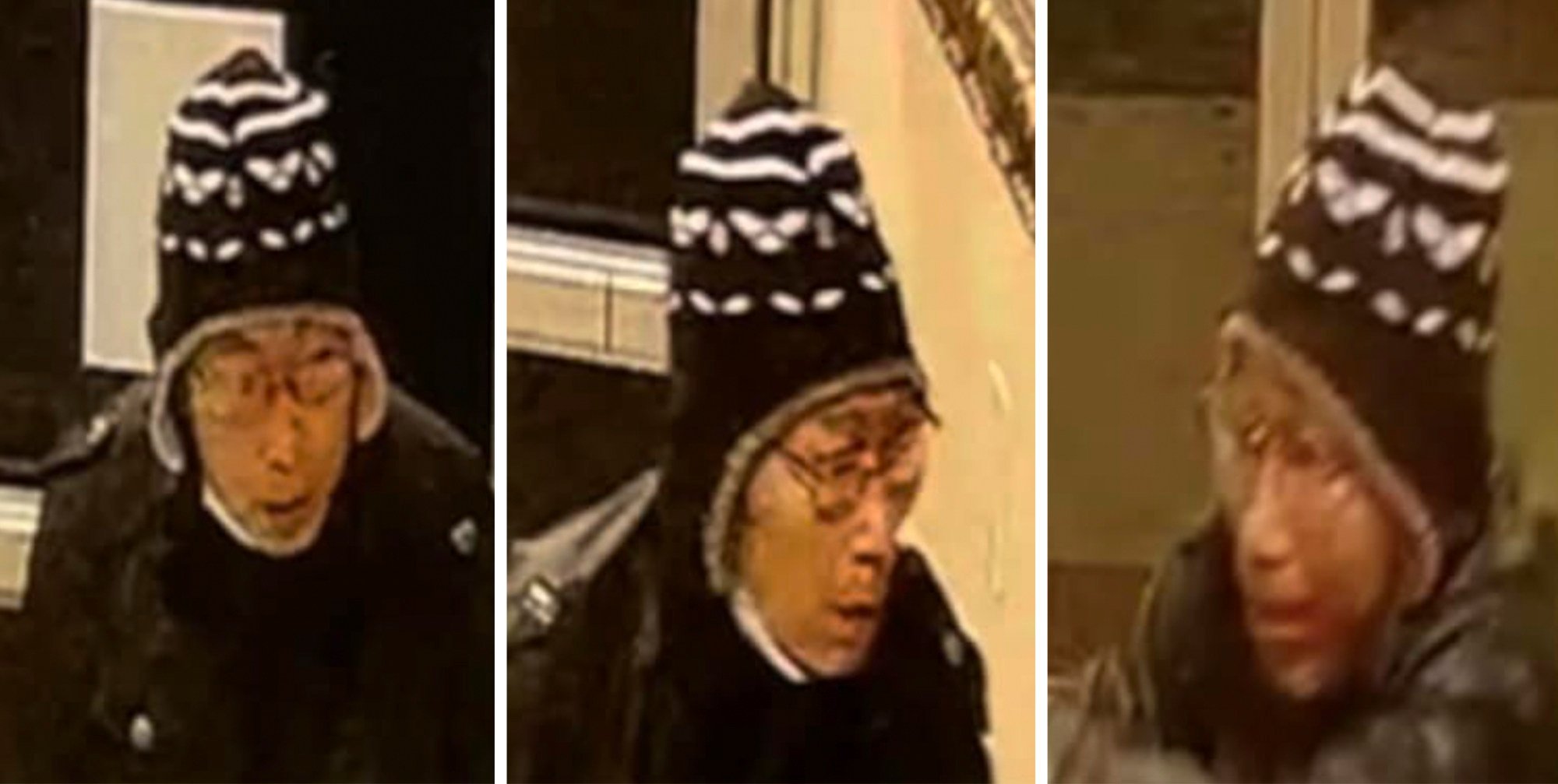 The city's Lunar New Year celebration has become one of California's largest. Sanchez, who is Mexican-American, said it's a Chinese tradition that everyone enjoys and reflects the diversity of greater Los Angeles.
Its festivities were cancelled, but several other events throughout the region, including a parade in the city of Westminster, went on as planned, but with extra security.
The dance studio where the shooting occurred is located a few blocks from city hall on Monterey Park's main thoroughfare of Garvey Avenue, which is dotted with strip malls of small businesses whose signs are in both English and Chinese.
Cantonese and Mandarin are both widely spoken, Chinese holidays are celebrated, and Chinese films are screened regularly in the city.
Lynette Ma, 28, woke up to text messages from worried friends asking if she was OK. She had planned to take her mother to the festival on Sunday, but instead they sat in a city park coming to terms with the tragedy.
"It was just the most terrible thing," she said. "It's just awful because you never expect it to happen somewhere so close to home."
She said her family will go out to eat to mark the holiday, but it won't be the same.
Sanchez said a public vigil for the victims will be held in the coming days.
Additional reporting by Agence France-Presse