Russia
Get more with myNEWS
A personalised news feed of stories that matter to you
Learn more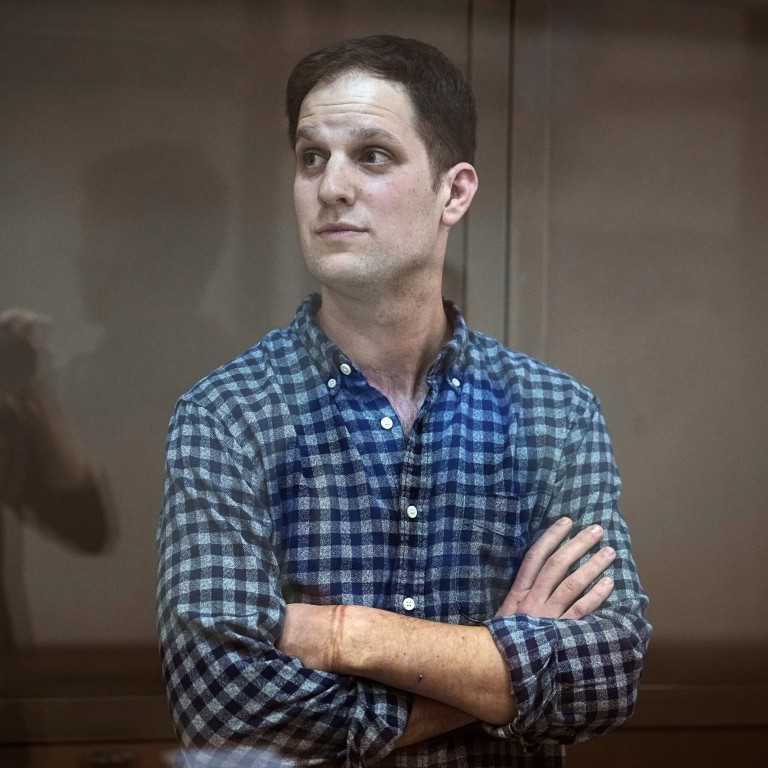 Jailed US journalist Evan Gershkovich appeals extension of pretrial detention in Russia
Gershkovich was arrested in March during a work trip to Russia. He is accused by Russia's FSB security service of collecting military secrets
The Moscow City Court extended the custody order on Thursday by three months and on Saturday Gershkovich's defence team filed an appeal
Wall Street Journal reporter Evan Gershkovich has appealed a Moscow court's decision to extend his pretrial detention in Russia until the end of November, according to documents on the court's website.
The American journalist was arrested in March during a work trip to the city of Yekaterinburg, almost 2,000km (1,200 miles) east of Moscow. He is the first American journalist since the Soviet era to be held on espionage charges in
Russia
.
An order that authorised keeping Gershkovich in jail before trial was set to expire on August 30. The Moscow City Court extended the custody order on Thursday by three months, drawing objections from US government officials and the Wall Street Journal.
The court's website on Saturday showed that Gershkovich's defence team had filed an appeal. The court in June rejected his appeal of the earlier ruling to keep him behind bars until the end of August.
Journalists gathered outside the court on Thursday were not allowed to witness the proceedings. Russian state news agency Tass said the hearing was held behind closed doors because details of the criminal case are classified.
Russia's main internal security agency, the Federal Security Service, has alleged that Gershkovich, 31, "acting on the instructions of the American side, collected information constituting a state secret about the activities of one of the enterprises of the Russian military-industrial complex."
Gershkovich and his employer deny the allegations, and the
US
government in April declared him to be wrongfully detained. Russian authorities have not detailed what, if any, evidence they have gathered to support the espionage charges.
The Wall Street Journal released a statement on Thursday referencing Gershkovich's "improper" detention "for doing his job as a journalist".
"The baseless accusations against him are categorically false, and we continue to push for his immediate release. Journalism is not a crime," the statement said.
Gershkovich is the first American reporter to face espionage charges in Russia since September 1986, when the KGB arrested Nicholas Daniloff, a Moscow correspondent for US News and World Report.