Canada
Get more with myNEWS
A personalised news feed of stories that matter to you
Learn more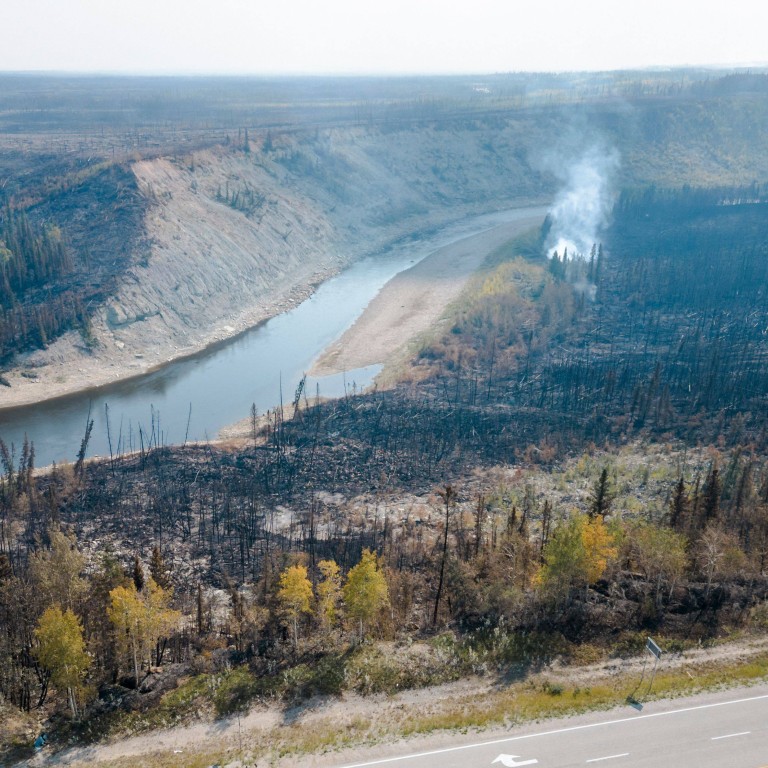 Canada wildfires inflict brutal toll on tourism, other areas of economy
Wineries suffered a big drop in revenues as tourists stayed away, while fishing bans and wildfire disruptions at mines and oil facilities also affected livelihoods
Ottawa estimates the annual cost of fighting wildfires at US$737 million, with climate impacts likely to halve Canada's projected economic growth in the coming years
Joanna Schlosser found refuge from advancing wildfires at a winery where she works, but is now dealing with a tourism downturn and other wide-ranging fallout on the business – and Canada's economy.
An inferno jumped Okanagan Lake and was barrelling down hills behind her Kelowna home when a knock on the door woke up the family of five, ordering them to leave immediately.
For two weeks, they stayed at a guest house at Quails' Gate winery with other evacuees, some of whom lost their homes. About 200 houses in the valley would be destroyed.
"Your home is your biggest investment and with only five minutes to get out you start to reel about things you left behind that you might not ever see again," Schlosser said.
She also fretted about the grape harvest now under way.
None of the 222 wineries in the region reported any direct fire damage. But they suffered a big drop in revenues as tourists stayed away during the peak month of August.
Kelowna's airport and main highway closed temporarily. Tasting tours, weddings and other events at the wineries were cancelled.
"We're now facing a pretty devastating season in terms of winery traffic and sales," said Schlosser.
Across Canada, more than 15 million hectares (37 million acres) have been scorched, and 200,000 people displaced, spanning from Halifax on the Atlantic coast to parts of the Northwest Territories.
Stephen Brown of Capital Economics noted that forest fires do not normally have a measurable impact on the Canadian economy.
But this year, he said in a research note, "with the fires so widespread, we are seeing more of an impact than usual."
"The worst Canadian wildfires on record appear to be behind much of the recent weakness in GDP and, with more areas now under evacuation orders, the data are likely to remain weak in the coming months," he said.
Statistics Canada on Friday reported a 0.2 per cent contraction in the second quarter and a weak start to the third.
It pointed to wildfire disruptions at mines and oil facilities. Timber mills were also idled.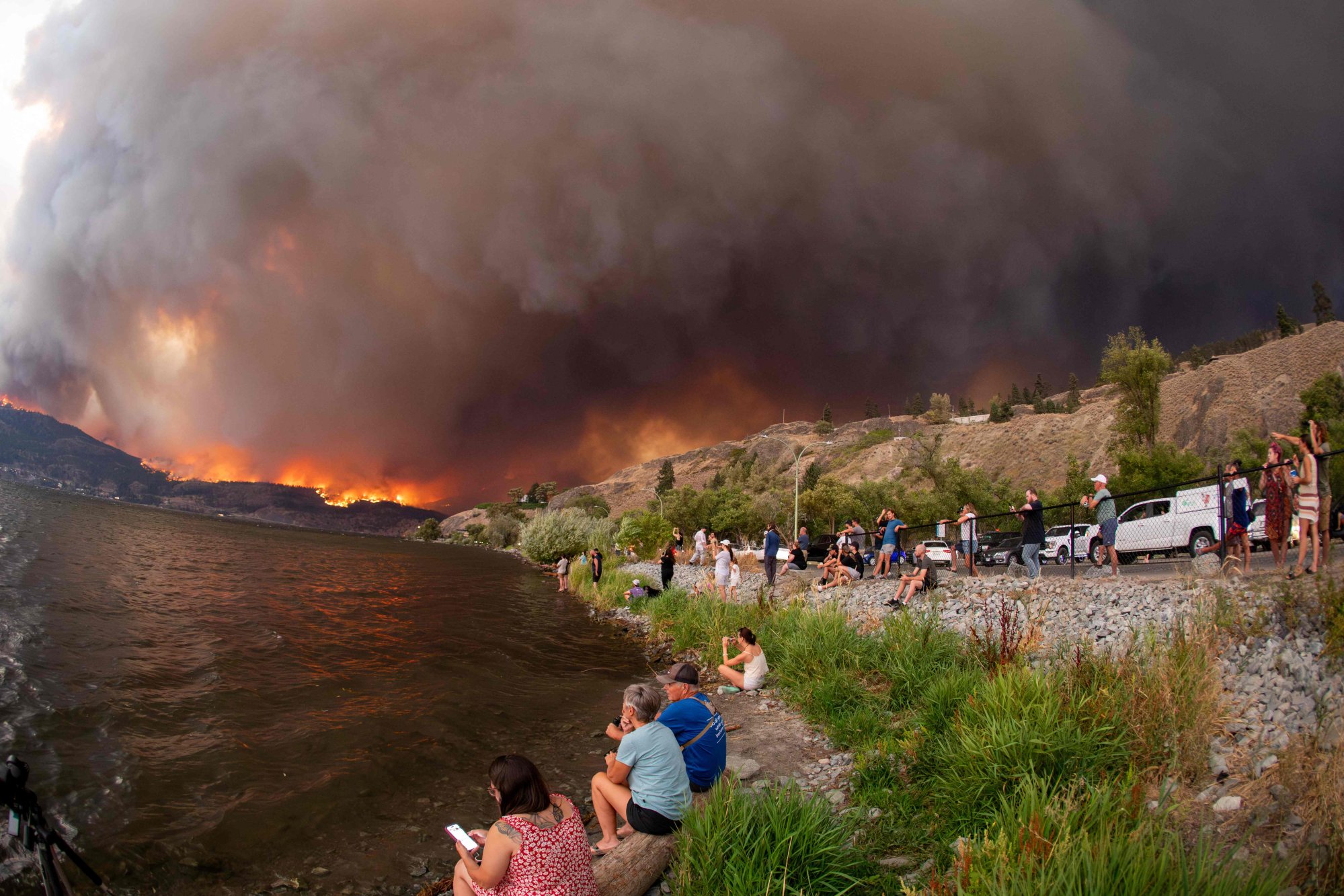 Outfitters saw their livelihoods upended by fishing bans. A road to Tofino, a tourist hotspot on Vancouver Island with ancient forests and sandy beaches, was cut off.
In the Okanagan Valley, orchards lamented smoke blocking out the sun, delaying the ripening of apples.
The toll, however, was "not as bad as it could have been", said Tony Stillo at Oxford Economics.
"Even though the wildfires are record-setting, they're happening in more remote areas with less of an implication for large population or economic centres or transportation corridors – things that would cut off supply lines," he explained.
Disruptions have also been relatively short.
Oxford Economics in a June report warned that wildfires could slash Canada's economic growth this year by as much as 0.3 to 0.6 percentage points.
Ottawa estimates the annual cost of fighting wildfires at C$1 billion (US$737 million), and noted that, according to the Canadian Climate Institute, climate impacts such as more and bigger fires could halve Canada's projected economic growth in the coming years.
By 2030, the average annual losses from disasters is forecast to reach C$15.4 billion.
Insurance losses have already jumped fivefold since 2009 to more than C$2 billion annually, according to the Insurance Bureau of Canada.
The bureau's Jason Clark said the number of catastrophic events and insurance payouts would continue to rise.
Most worrying, he said, is that Canadians aren't dealing any more with one localised disaster every few years or decades, but rather "several events stacked on top of each other in a single year" – including fires, floods, heatwaves and powerful storms.
"Where countries regularly experience large losses, it has a significant impact on insurance risk assessments and premiums," he said.
"We need to be better prepared."
Back at Quails' Gate, Schlosser assessed the smoke's impact on grapes, noting that the industry has developed mitigation techniques.
"Sometimes it works quite well and others [the smoke taint] is just not something you can avoid," she said, adding that "sommeliers may talk about it in terms of terroir, like it's part of that vintage".
Smoke taint can add character to a wine, but also risks producing overpowering burnt or medicinal notes.