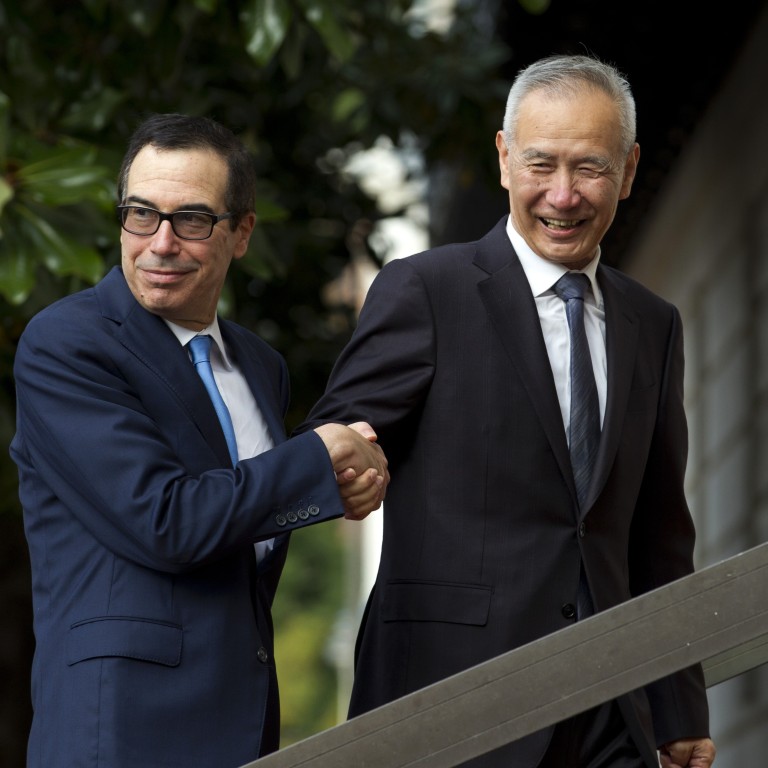 US-China trade war update: how the NBA, Xinjiang bans and Hong Kong are affecting trade talks
Washington-based reporter Owen Churchill brings us up to speed on a turbulent week of negotiations between US and Chinese teams
How China might retaliate if no deal is reached, and what comes next as Trump seeks to a show tensions can be de-escalated ahead of a meeting with Xi Jinping
The South China Morning Post's political economy editors John Carter and Zhou Xin are back to break it all down for us, while Owen Churchill from the Post's Washington bureau reports on what his sources are saying after China's Vice-Premier Liu He's team spent eight hours with US Trade Representative Robert Lighthizer's team.
He reveals how a hard-line faction inside the US administration pushed to have a proscribed list of Chinese entities linked to human rights abuses in Xinjiang, in western China, announced just before the negotiations started to create a toxic atmosphere for the talks. He also speaks about the tensions in the US team over whether there will be a "small deal" or a "big deal" on the size of tariff reductions and an agreement from China to buy more agricultural produce from the US.
Churchill says Liu may have a letter from Chinese President Xi Jinping, which could be produced at his meeting with US President Donald Trump. But before you get excited, Carter reminds us that Liu thought he had a trade deal with Donald Trump in May last year, which didn't eventuate.
Zhou looks at how the kerfuffle around the NBA and Blizzard have impacted on the Chinese negotiating team's approach, and analyses what kinds of retaliation China has in mind for US businesses should these talks fail to reach a deal.
As world markets wait nervously to see what comes of the meeting between Liu and Trump, Carter looks forward to what will come next week if the negotiations go sour: the increase in tariffs on Chinese goods that Trump postponed from October 1, and some big trade data announcements from China that will show in detail just how much impact the tariffs and trade are having on the Chinese economy.