Standard Chartered chooses 11 Skies development as gateway to Greater Bay Area
11 Skies lies close to Hong Kong International Airport and the Hong Kong-Zhuhai-Macau Bridge that links the city with the GBA
Standard Chartered says its new banking centre will help to meet demand for cross-border investment and serve the wider needs of visiting clients
[Sponsored article]
Last month, Standard Chartered announced plans to set up a new banking centre in the upcoming 11 Skies development. The move demonstrates the bank's commitment to the
Greater Bay Area
(GBA), already one of the world's most dynamic economic regions.
Located close to Hong Kong International Airport and the Hong Kong-Zhuhai-Macau Bridge, 11 Skies is an entertainment and business hub featuring retail, dining, entertainment and three office towers, including one dedicated to banking and wealth management services. The development, which will open in phases starting this year, aims to foster business and recreational ties between Hong Kong and the rest of the GBA, providing business, shopping, travel and entertainment opportunities for locals and visitors alike.
"11 Skies is at one of the most accessible locations to GBA residents, given it is situated next to several regional transportation hubs," says Terruce Wang, head of the Greater China segment for consumer, private and business banking at Standard Chartered Hong Kong. "GBA residents can easily reach out to our physical servicing spot for banking and wealth management services, while also carrying out other activities such as entertainment or shopping – all in a single visit."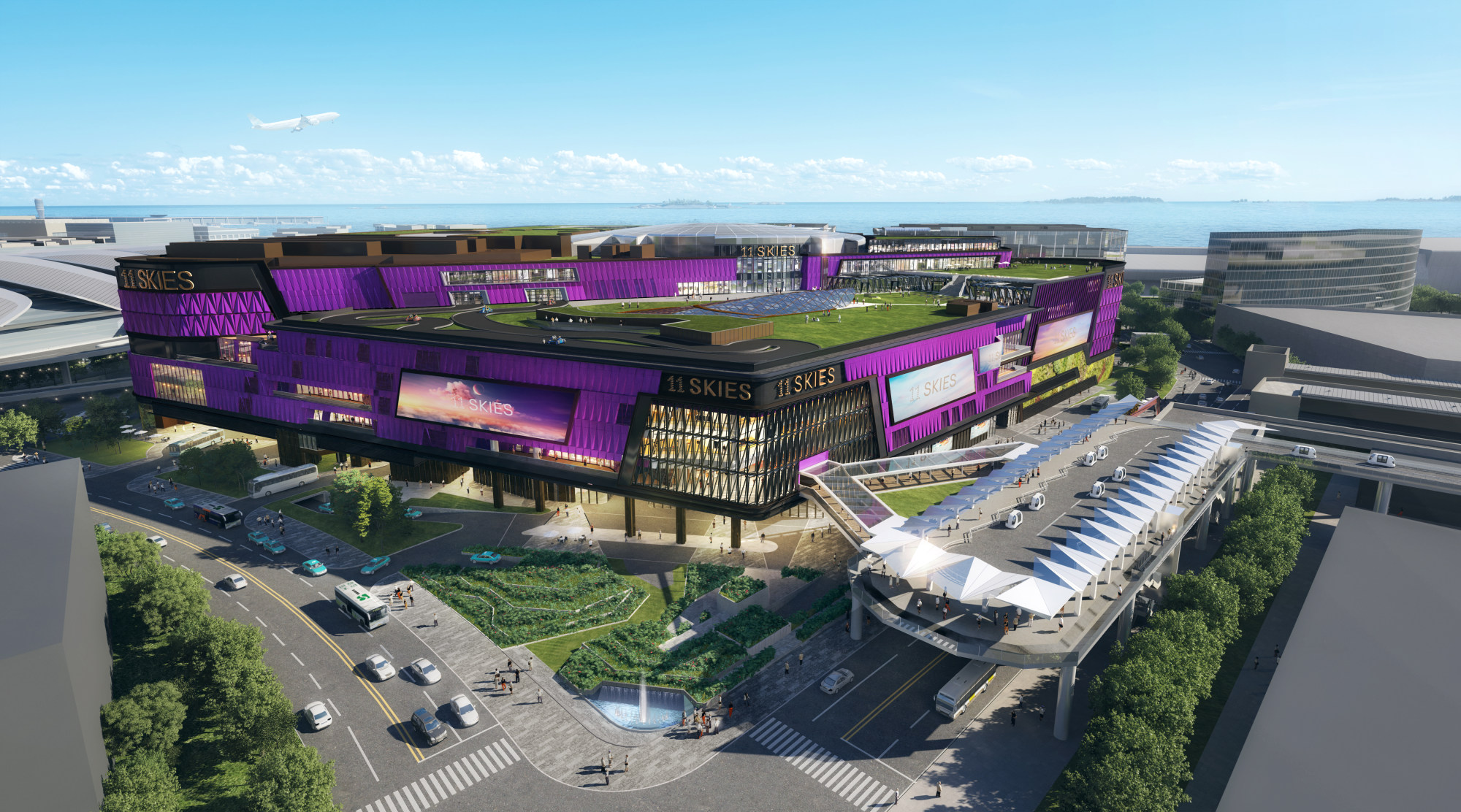 A growing demand for cross-border investments
Standard Chartered's strategic focus on the GBA is timely. With a population of more than 86 million and a combined GDP of US$1.6 trillion – equivalent to 12 per cent of China's total GDP – the region is set to play a central role in the nation's future development plans.
With more than 160 years of history in both the mainland and Hong Kong markets, as well as close to 90 outlets in the GBA, Standard Chartered has a strong legacy of business experience and market insights within the region, which it believes will be a major differentiator in what will be a highly competitive market.
Of particular interest will be the access to the region's large and growing affluent middle class. Research from Deloitte estimates there are 450,000 high-net-worth families in the GBA, with investable assets worth 2.7 trillion yuan (US$423 billion).
"While the GBA markets continue to develop rapidly, we believe Chinese mainland investors will have a higher demand for cross-boundary investment services, spurring the growth of wealth management business in Hong Kong," Wang says. "We are keen to capitalise on our focus on emerging affluent and digitisation to meet the rising demand for premium investment opportunities as the wealth in the GBA grows rapidly."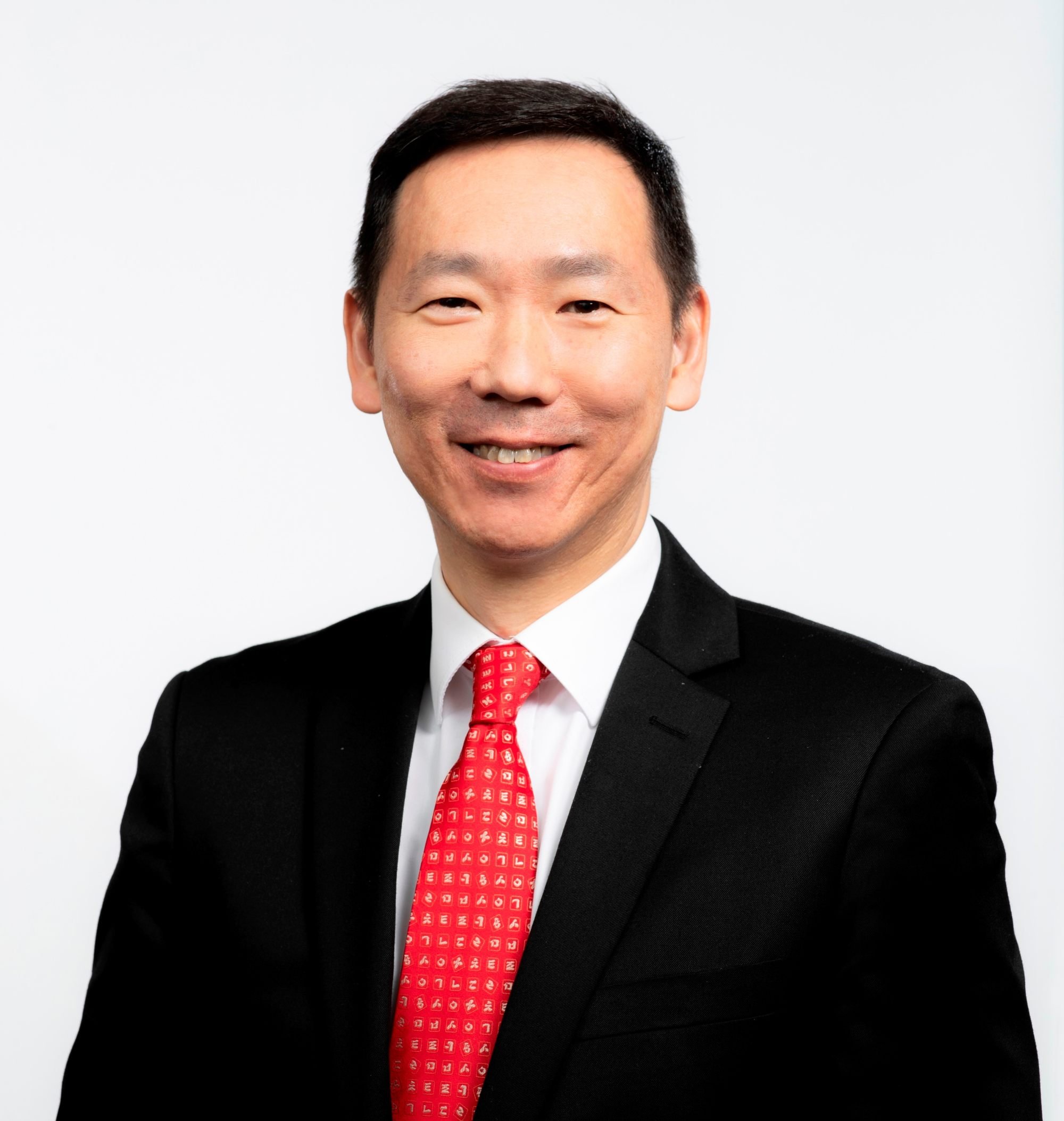 Wealth management opportunities
A key strength to be leveraged will be the bank's expertise in wealth management. Last year, Standard Chartered was one of the first banks granted permission to sell investment products under Wealth Management Connect, a pilot scheme for cross-boundary wealth management investments.
Jointly implemented by the financial regulators of Hong Kong, Macau and the Chinese mainland, Wealth Management Connect is the first two-way investment mechanism for retail investors in the GBA, allowing individuals to open and manage cross-boundary wealth management accounts.
"Standard Chartered has allocated immense resources to enhance our capabilities in serving GBA customers for cross-boundary wealth management needs," Wang says. "In Hong Kong, we have formed specialised teams to take care of GBA customers whose wealth management may be different. The team structure is expanding to fit the increasing needs."
Standard Chartered, one of Hong Kong's three note-issuing banks, says it aims to triple its income from the region by 2024, and increase its headcount in the GBA from 1,400 to 2,500 by 2023.
Cross-border banking gathers pace
And while current pandemic-related travel restrictions have for now put a pause on in-person connections between Hong Kong and the rest of the GBA, they have not stopped the continuing growth of cross-border banking.
Standard Chartered's overseas account-opening services allow customers to set up Hong Kong accounts, including Wealth Management Connect accounts, without needing to travel in person, Wang says. For example, the bank's My RM platform enables clients to connect remotely with their dedicated relationship manager and obtain the latest insights and personalised advice. Nevertheless, the bank looks forward to the new opportunities that open borders will bring.
"Once travel restrictions are lifted, the flow of people between Hong Kong and other GBA cities is expected to revive gradually," Wang says. "We will have more opportunities to physically meet and serve our customers, both new and existing. It will be easier for us to provide our service and products, while our digital banking capabilities have been allowing us to engage our clients sustainably."
In addition, the bank's international banking team and extensive network of more than 200 priority banking or designated international banking centres across Asia, Africa and the Middle East means it is able to connect GBA clients to its global network, further fulfilling their cross-boundary wealth management needs.


Morning Studio is the commercial content team of the South China Morning Post (SCMP). It aims to engage readers through storytelling while enabling the brand behind the content to achieve its marketing objectives. The Morning Studio team consists of specialists in various areas such as journalism, multimedia graphics, video production, digital technology and marketing.