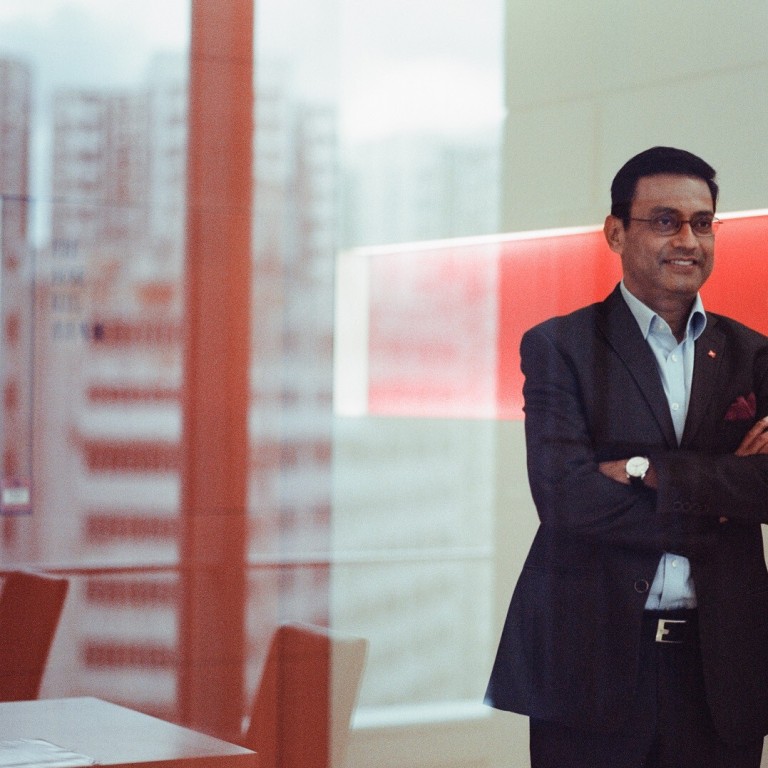 10 minutes is all that's needed in the new world of intelligent, intuitive and invisible banking
DBS managing director Ajay Mathur says the bank harnesses data and technology, including AI, to provide a more personalised experience
The DBS digibank HK and DBS Card+ apps are designed to suit customer lifestyles and bring the 'phygital' – physical plus digital – experience to life
[Sponsored article]
Have you ever felt frustrated while calling a bank's customer service hotline, as you listen to long lists of instructions and press multiple keys to get what you need? Imagine if instead, you were given the information you wanted as soon as you entered the system, as if it had read your mind. It may sound like a stretch, but this is exactly what DBS is now doing.
Ajay Mathur, managing director and head of the consumer banking group and wealth management at DBS Bank (Hong Kong), explains: "We have used artificial intelligence (AI) to drive a better sequence of events."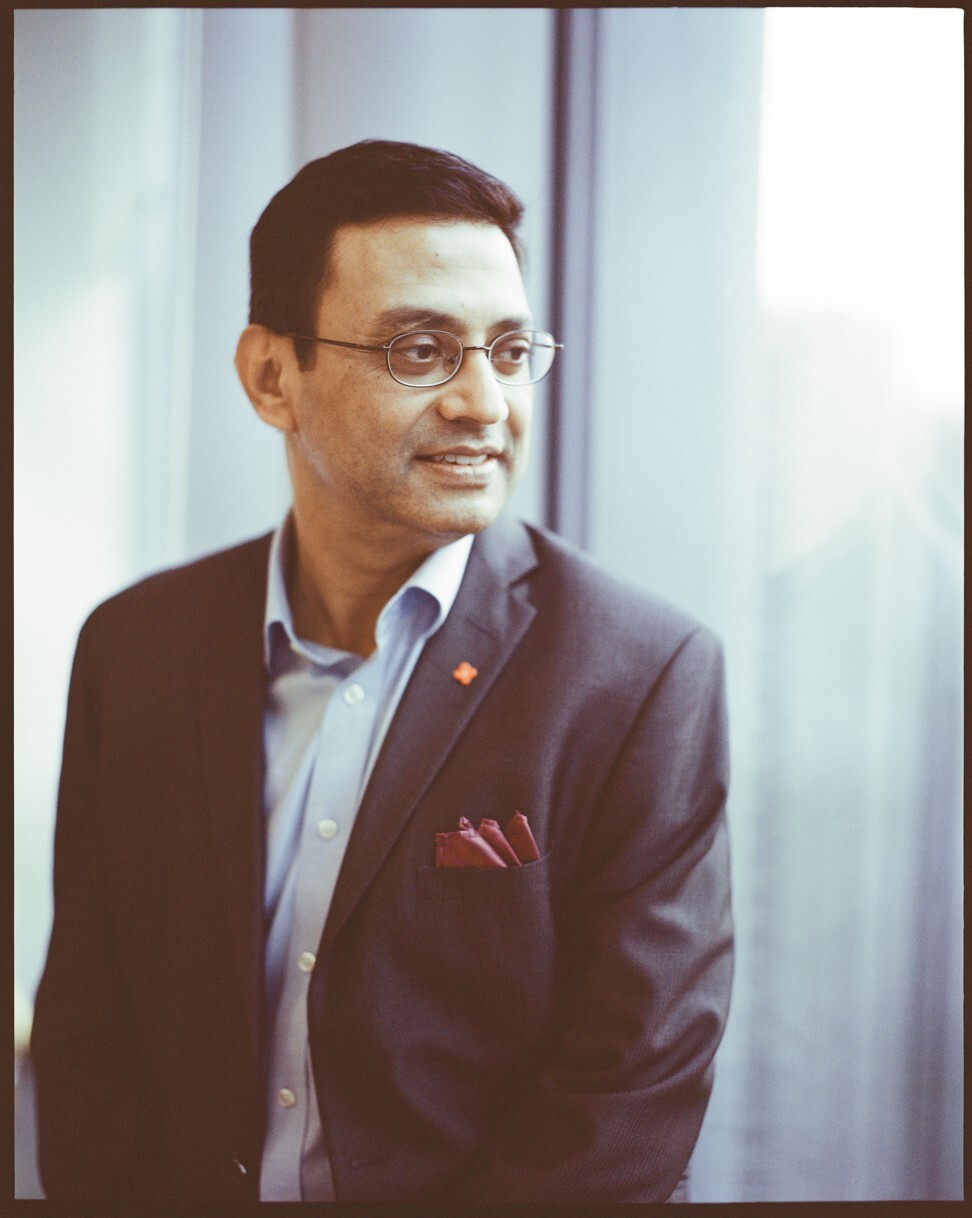 When you interact with someone over a period of time, you get to know them better. After studying individual customer service call interactions for 12 months, DBS discovered that customers were calling for the same reason, such as to obtain their account balance, five out of seven times. By analysing such data, the bank is able to provide a smarter service that can predict customers' needs.
"We are doubling down on AI and machine learning," Mathur says. "We want to redefine the way banking is conducted so that it is intelligent, intuitive and invisible. We want the customer to think of banking not as a hard task, but rather as something that comes along when they need it."
Innovation with a data-driven DNA
According to Mathur, the bank now manages itself as a "29,000-person tech start-up". That number includes more than 50 data analysts based in Hong Kong, who play a key role in turning raw information into new solutions, and generating more than 1 million hyper-personalised customer communications.
"We have a tremendous amount of information," Mathur says. "Our thinking is that if we aggregate this data, put it in a data lake and then harness it, we can have intelligent interactions with customers that improve their experience."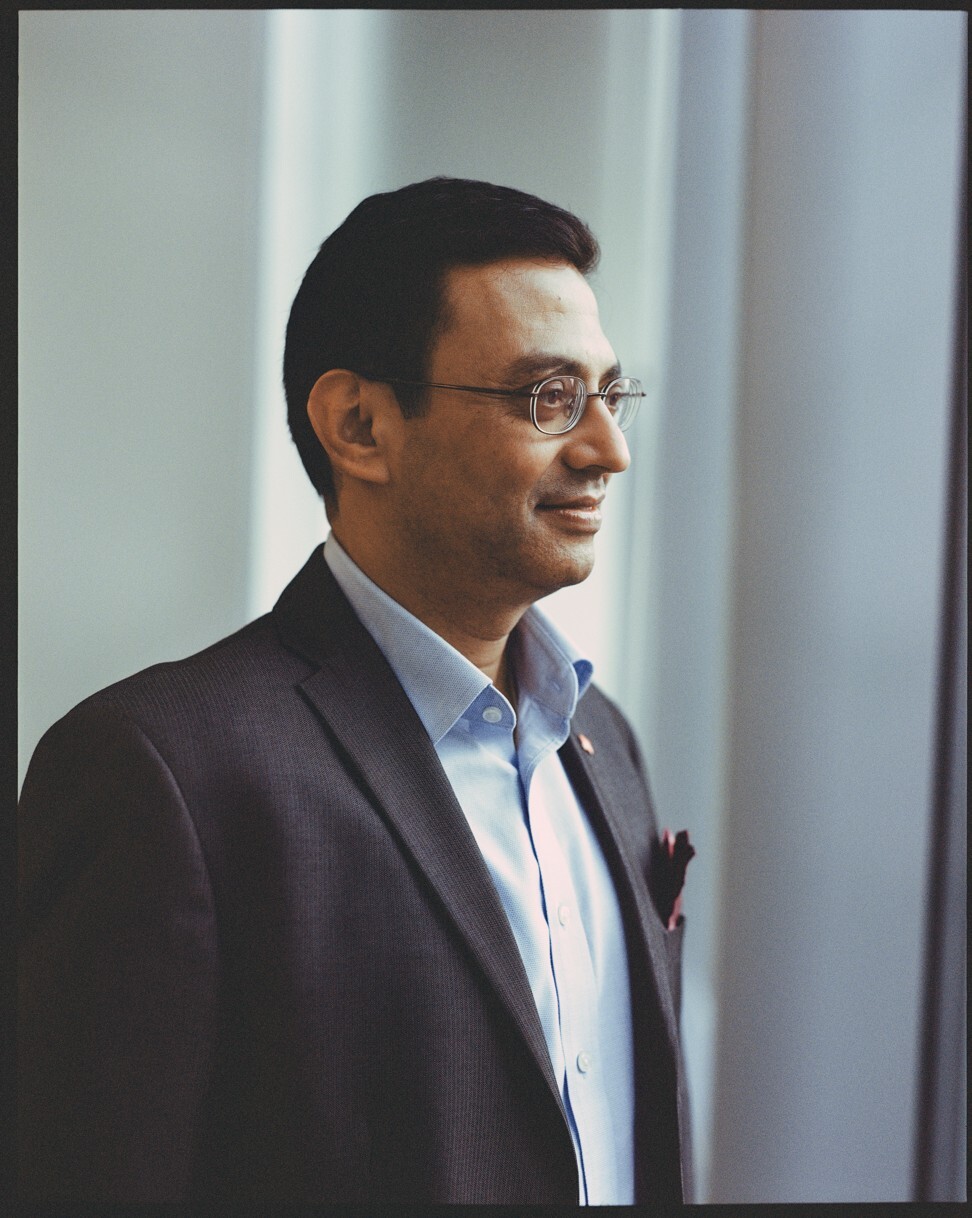 DBS has also taken steps to improve mobile banking by streamlining its offerings into just two apps: DBS digibank HK, covering banking and wealth management; and DBS Card+ HK, catering to customers' lifestyle, borrowing and payment needs.
Mathur says: "We decided not to consolidate them into a single app after a lot of user research showed customers had two distinct moods and behaviours when they accessed these apps, and the research told us to keep them separate."
Trading based on instant intelligence
Technology now allows customers to have instant access to DBS services. A wealth management account can be opened through the DBS digibank HK app in just 10 minutes, without having to set foot inside a branch.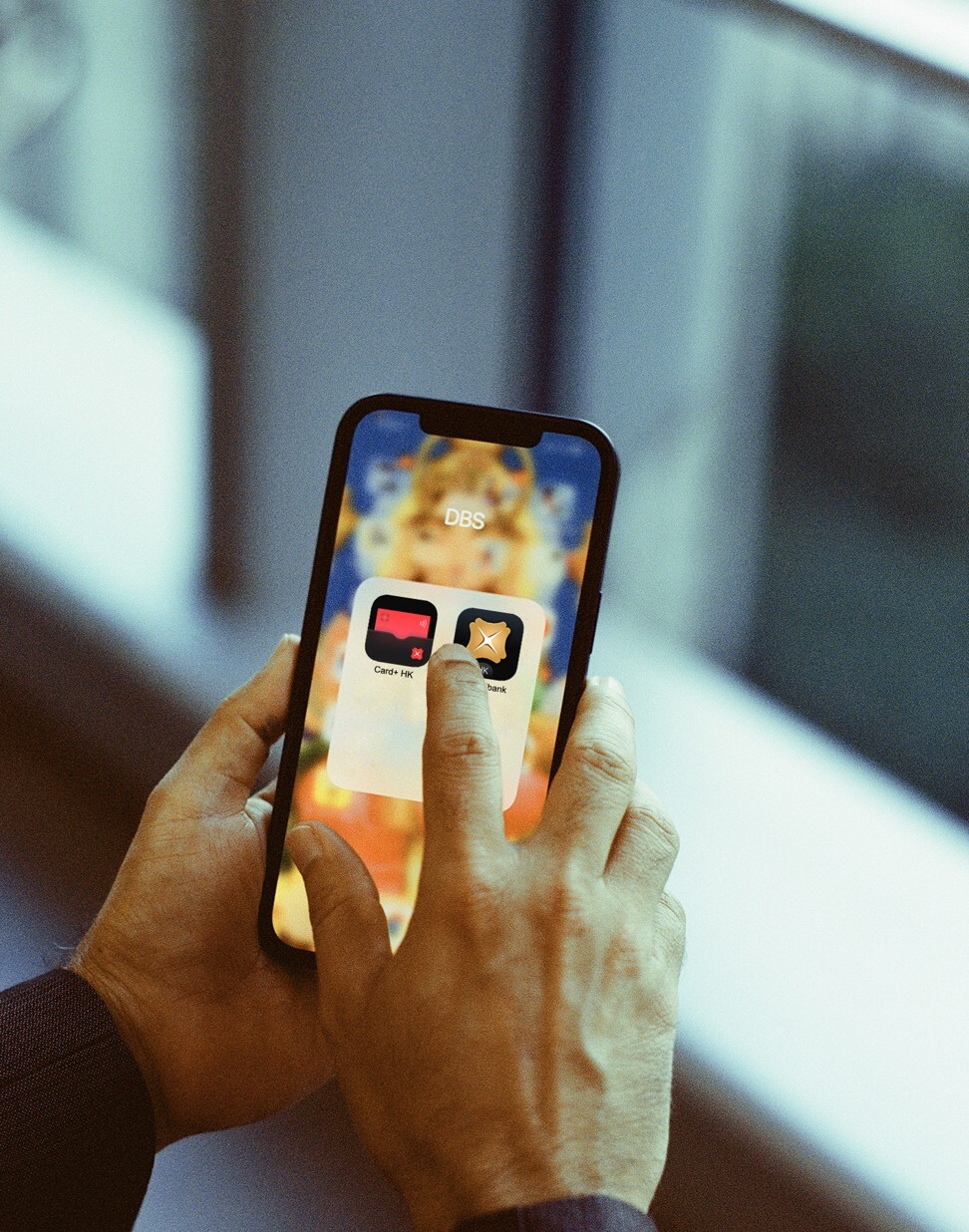 Customers can also trade shares in just three steps and receive alerts when selected share prices or foreign exchange rates reach a certain level. "It gives them the flexibility to personalise the whole experience," Mathur says.
In addition, DBS digibank HK uses predictive analytics to provide customers with research reports that are relevant to them, and also to alert them to trading opportunities based on their existing holdings and investment activities. These personalised insights and triggers reach more than 90 per cent of DBS digibank HK users.
Mathur explains: "If relationship managers got on the phone and spoke to their customers, it would take time to decide and act, by which time you might have missed the opportunity. Sending out insights digitally accelerates the speed at which customers can access them and gives them a positive nudge."
Convenience and security at your fingertips
Like the DBS digibank app, DBS Card+ offers a high level of personalisation – customers can adjust their credit and spending limits with just a few taps on the app. Newly issued credit cards are also sent straight to customers' mobile wallets, with no paperwork required.
"Imagine applying for a DBS credit card while you are queuing in the supermarket – you can add your new credit card in your mobile wallet within minutes, and start redeeming offers or rewards when you check out at the cashier," Mathur says.
DBS Card+ is for more than just banking – it is also a lifestyle app. Mathur gives an example of DBS credit card data showing that a customer goes to an Italian restaurant eight out of 10 times when dining out. Based on that information, the bank can present the customer with special offers for Italian restaurants.
DBS has also partnered with the HKTaxi app to enable customers to pay for rides using DBS Card+ while earning rewards for discounts and free rides.
Spending on HKTaxi using a DBS credit card is automatically recorded by DBS Card+. The tie-up between the two apps even makes it possible for an HKTaxi user to apply for a DBS card during a taxi ride and then use it to pay upon arriving at the destination.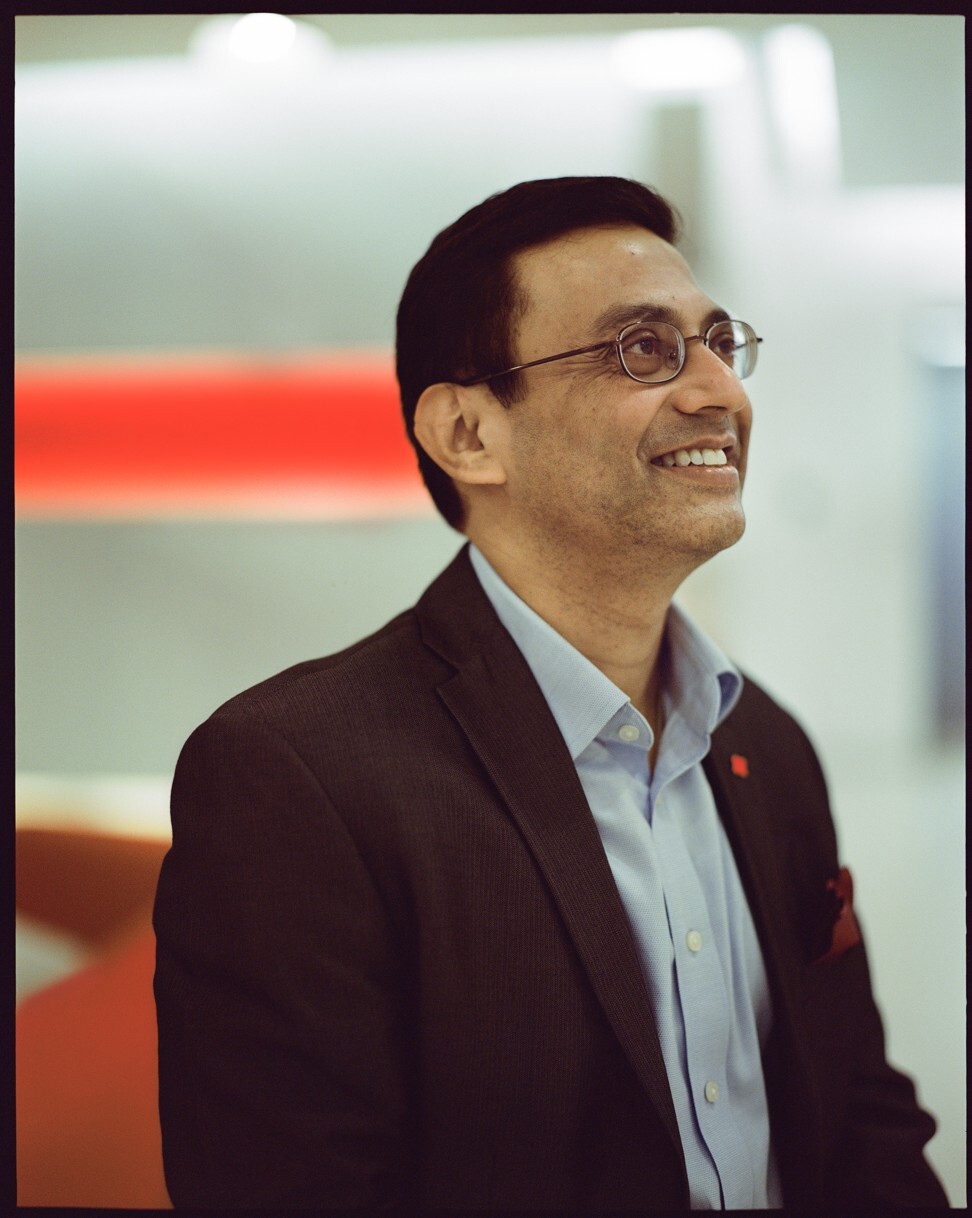 The DBS Card+ app can be used to apply for personal loans as well, with customers receiving an approval decision within minutes.
All transactions and information are protected by industrial-strength security technology. DBS implements routers, firewalls and intrusion detection systems, in addition to using digital tokens, to keep customers' money and data safe. These efforts have earned DBS the title of "Safest Bank in Asia" for 12 consecutive years from New York-based industry publication Global Finance.
Best of the physical and digital worlds
Data collected by DBS shows that while customers often start their banking journey through digital channels and do enjoy the convenience that technology provides, they still want to have the option of going to a physical branch when specific needs arise.
Based on that insight, the bank has created what it calls a "phygital" experience by repurposing its branches to serve as advisory centres, featuring more private consultation rooms and fewer teller counters to reflect the main reasons that customers continue to seek in-person service.
"Money is an emotive topic, and customers want to have someone they trust and can speak to if required," Mathur says. "Customers need to feel empowered, and we want to offer them the best of both worlds."