Global forum spotlights 3 regional hubs key to powering Asia's economy
Experts and leaders from around the region gather for first Global Innovation and Technology Forum streamed from Chengdu, Hong Kong and Singapore
Keynote speeches and panel discussions address how regional partnerships can drive innovation and investment
Paid Post:
Global Innovation & Technology Forum
[Sponsored article]
As Asia adjusts to a world reshaped by the Covid-19 pandemic, collaboration and innovation are essential to developing economic resilience. Leading the way towards growth in the region are Chengdu, Hong Kong and Singapore – three hubs that shared the spotlight at the inaugural Global Innovation and Technology Forum.
The virtual event was initiated by the government of Chengdu, a growing hi-tech hub in western China, and streamed from Chengdu, Hong Kong and Singapore featuring a line-up of experts and leaders in business, government and finance. Keynote speeches and panel discussions addressed Asia's role as a powerhouse for global economic growth, and the opportunities for business and investment that it presents.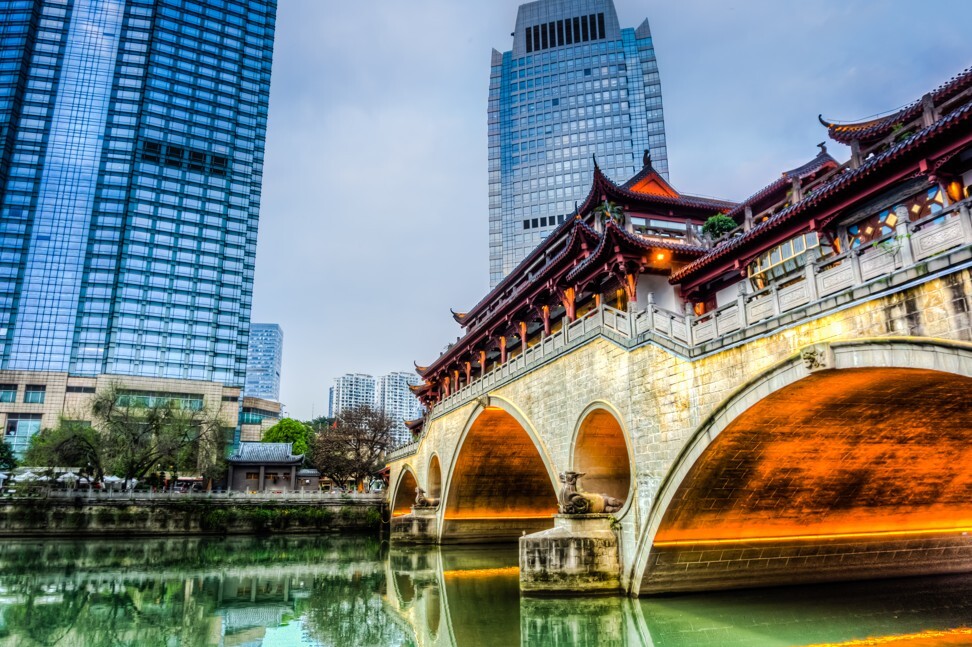 In his keynote speech, Leung Chun-ying, vice-chairman, National Committee of the Chinese People's Political Consultative Conference (CPPCC), and former chief executive of the Hong Kong Special Administrative Region, said international cooperation will remain a key driver of the global economy.
"Globalisation is here to stay. The people of the world cannot afford deglobalisation without suffering downgrades in their living standards," he told the audience. "Playing up the fear of globalisation for political gains will not lift competitiveness. The sooner governments, enterprises and other stakeholders break down national barriers, the sooner we shall realise for all mankind the full benefits of innovation and technology."
Growing and evolving economies
Amid the pandemic, Asian economies are recovering faster than those in other regions. The International Monetary Fund said emerging Asian economies are the only region with anticipated GDP growth in 2020 – though merely by 1 per cent – while the rest of the world sees negative growth. Meanwhile, China reported that its economy grew 4.9 per cent in the third quarter.
Chinese President Xi Jinping has announced a "dual circulation" economic strategy that aims to create synergy between the domestic market and international markets. In his address at the forum, Zhou Hanmin, standing committee member, CPPCC, said that the strategy covers five major aspects – human capital, logistics, information, finance, and research and development – with technological innovation as a fundamental driver.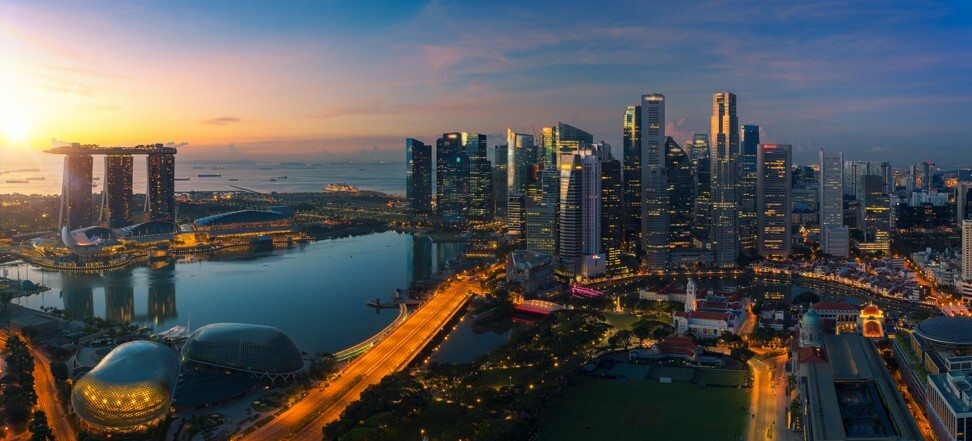 China's dual circulation strategy is opening up new opportunities for Singapore, as Chinese tech giants such as ByteDance and Tencent announced plans to set up new regional hubs in the city state.
"We are seeing the beginning of Chinese companies using Singapore as a global hub," said Ku Kay-mok, managing partner, Southeast Asia, of Gobi Partners, a Chinese venture capital firm that invests actively in the region. At the forum, he explained that Singapore has found a niche integrating Chinese technologies such as semiconductors, hardware and applications with Western technologies, which makes the city state a springboard for Chinese companies to export technologies overseas.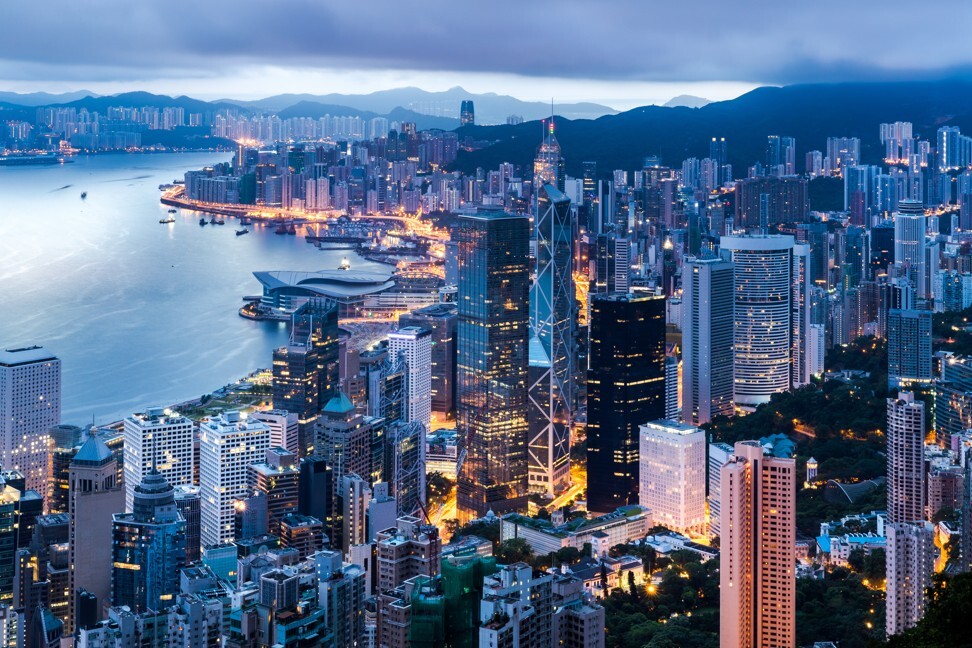 In China, the Greater Bay Area (GBA) – an initiative connecting Hong Kong and 10 other cities into an economic hub with an economy worth an estimated US$1.5 trillion – offers similar opportunities in the hi-tech sector. During a panel discussion, Victor Fung Kwok-king, group chairman of Hong Kong-based supply chain conglomerate Fung Group, said: "What we're looking at is a new integration of technology. We are using the GBA's digital manufacturing to fit into our global network, and to create the next global, digitised supply chain of the future."
Fung pointed out that one of the competitive advantages of the GBA is its ability to provide one-stop solutions for manufacturing. "The whole Greater Bay Area today forms one of the best test markets in the world. … Whatever creation we have in the product design stage, we can immediately make small production runs for testing, immediately revise those, and then scale up pretty quickly," he said.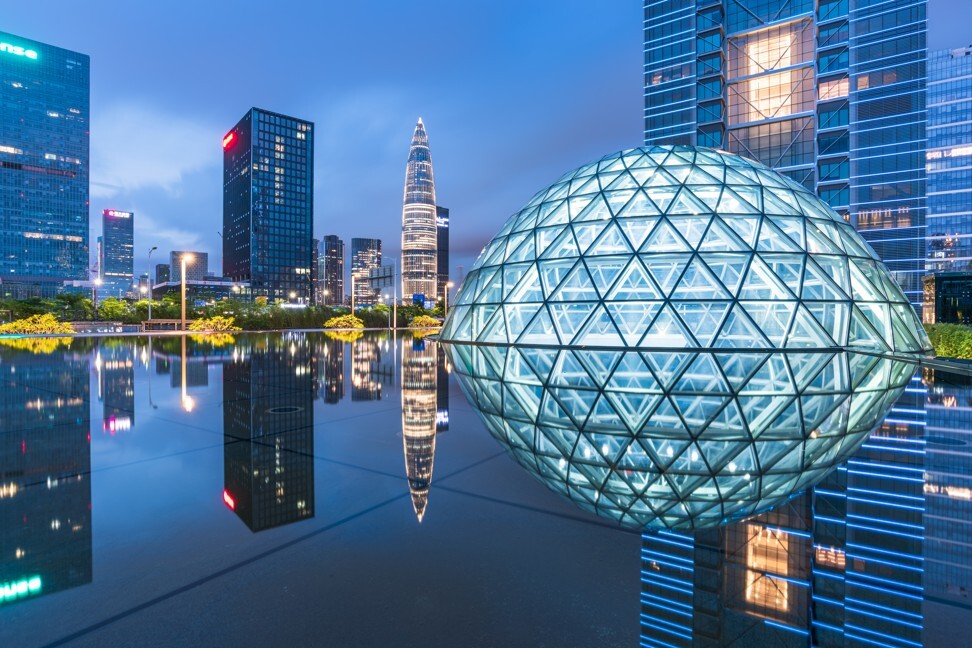 Within the GBA, Shenzhen has evolved from its status as "the world's factory" to become home to some of China's top tech companies, including Tencent and Huawei. Further west, Chengdu is following a similar path of development – last year, it was named China's best-performing manufacturing city by independent think tank the Milken Institute.
Forum panellist Wang Xi, co-founder and chief product officer of Cardinal Operations, said the city's manufacturing foundation provides a good base of infrastructure and talent that will allow traditional industries to reinvent businesses to tap into the digital economy in areas such as big data and artificial intelligence.
New opportunities from crisis
While the Global Innovation and Technology Forum provided Chengdu, Hong Kong and Singapore with the first opportunity to engage in this type of inter-regional dialogue, their collaboration is still in an early stage. To date, there are only a few strategic partnerships with a specific focus on these cities ‒ examples include the tie-up between the Hong Kong Federation of Design Associations and Chengdu's Tianfu New Area for international commerce and innovation, and the Singapore-Sichuan Hi-tech Innovation Park.
However, this pandemic provides an opportunity to press the reset button. Dr Beh Swan Gin, chairman of the Singapore Economic Development Board, said in his keynote speech: "Covid-19 has caused great disruption to the global economy and societies around the world. Despite that, we are finding new ways to stay connected with each other. The best form of resilience has always been diversification."