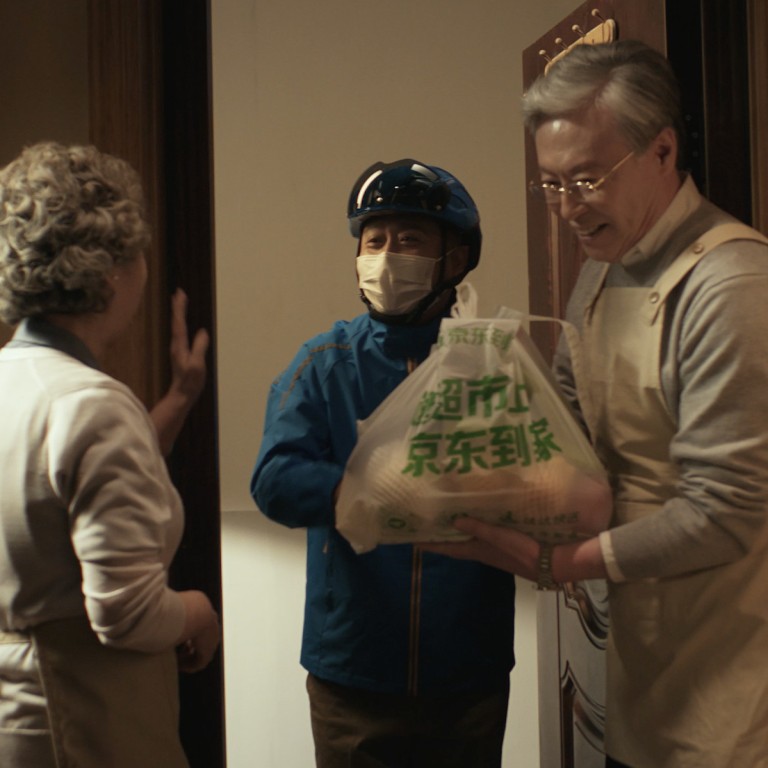 On-demand retail: helping merchants and brands adapt to changes in consumer behaviour
China's on-demand retail market, worth a trillion yuan, is set for even greater expansion
The open-platform model of on-demand retail is in a prime position to help retailers and brands capitalise on the consumer boom
[Sponsored article]
Following the Covid-19 pandemic, traditional ways of shopping are still in decline. With the boom in online retailing comes the need for faster and more efficient delivery services, of which online-to- offline (O2O) is a vital and growing segment. From food delivered by the likes of DoorDash, to groceries brought to the door by Instacart, people are already familiar with O2O. Yet post-pandemic consumers want more than cooked food and groceries. A McKinsey report reveals that faster deliveries and a wider range of products are now top of the list for increasingly savvy consumers.
As consumers change, so should the retail and delivery options. The expectation of being able to order pretty much anything online and get it immediately is driving retailers and brand owners to adapt their business models. Walmart, for instance, is gradually turning its stores in the United States into fulfilment centres that are launch pads for delivery drones and departure points for "direct-to-fridge" drop-offs.
China also sees a promising on-demand retail market in the making, estimated at a trillion yuan and attracting some heavy hitters to the arena. Nasdaq-listed Dada Group, an open on-demand retail platform, received another round of capital injection from JD.com at the beginning of the year, a signal that leveraging digital know-how in on-demand retail is the way forward in creating a premium shopping experience for consumers.
Trustworthy partner in a trillion-yuan market
A
white paper
jointly published by Dada Group, China Chain Store & Franchise Association (CCFA), and JD.com's Consumption and Industry Development Research Institute provides a panoramic analysis on the open-platform model of the on-demand retail landscape and big-picture industry scene in China. From the perspective of merchants and brand owners, the white paper suggests a potential path of development for those wanting to tap into the fast-growing market.
"As an open platform, Dada Group has always been committed to promoting the digital transformation of the retail industry," says Philip Jiaqi Kuai, founder and chief executive officer of the company. "We condense in this paper our experience and insights accumulated in on-demand retail over the past years, with the goal of supporting and inspiring the further development of the industry."
The paper provides insights for different types of partners, in a variety of scenarios. It reveals that a merchant's ability to connect to multiple sales channels and the quality of order fulfilment are crucial; while for brand owners, the focus is on customer base operation and product marketing.
Typical merchant partners of on-demand retail platforms are supermarkets, retailers of fashion and home furnishings, and brand owners of consumer electronics. As for supermarkets, where concerns primarily focus on online traffic conversion and order fulfilment, the open on-demand platform model can help direct traffic to the stores with location-based capabilities and then convert that traffic into orders. It also enables the integration of store and warehouse operations to improve order fulfilment efficiency.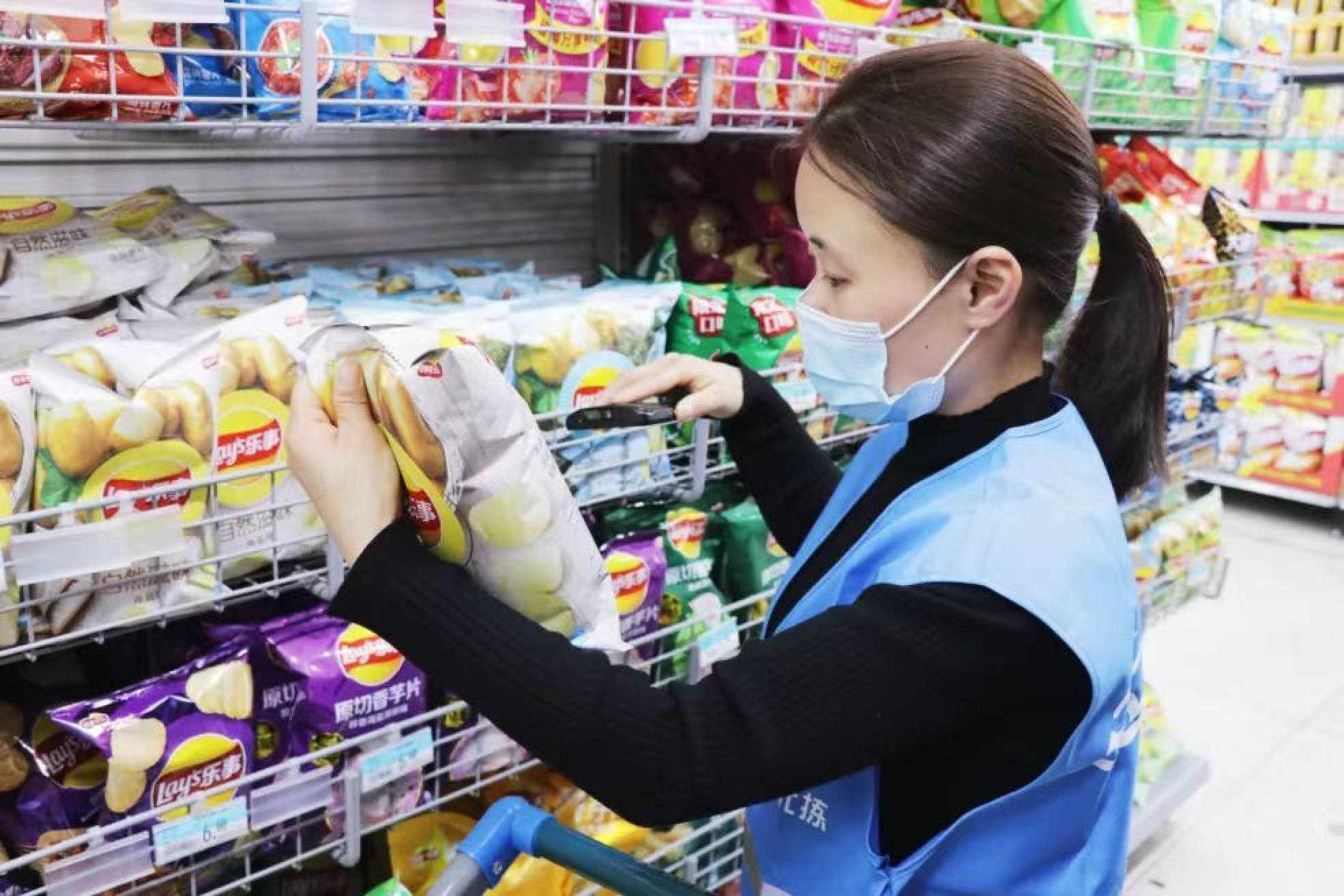 For brand owners, omnichannel management, customer outreach and integrated marketing are important aspects that will greatly affect their brands' growth and profitability. Those brands with a strong omnichannel presence are in urgent need of digitised partners to streamline and optimise supplies to a range of channels.
Smarter operations, faster fulfilment
Over eight years, Dada Group has forged solid ties with bricks-and-mortar retailers and brand owners. It has identified the development trends of core product categories, as well as the problems faced by retailers and brand owners. These can be solved through cooperation with open on-demand retail platforms in different phases of development.
The ability to fulfil orders in a cost-effective and efficient manner may pose a challenge to retailers. The white paper takes a typical supermarket as an example, where customers fill their trolleys with discounted goods during online shopping festivals. This puts pressure on the retailers as they deal with orders from multiple channels while ensuring timely picking, packaging and delivery. To tackle the challenge and help bricks-and-mortar stores build a speedy fulfilment capability for on-demand orders, Dada Group has rolled out a store-warehouse integration plan and mobilised algorithms to optimise the various processes.
To address Walmart China's mission of delivering seamless shopping solutions in line with its customer-centred omnichannel retail strategy, Dada Group has partnered with the retailer to initiate a fulfilment solution that integrates warehousing, order picking and dispatch to improve the operating efficiency of each step. A crowdsourcing picking and packaging solution has greatly improved the fulfilment efficiency of each store, while a mixed delivery team of stationed and crowdsourced riders can guarantee one-hour deliveries.
In addition, the two parties have jointly developed industry-leading innovation practices, such as establishing depot warehouses, and designating in-store picking zones for online merchandise, in order to expand the service area for one-hour delivery orders.
Another success story comes from the FMCG (fast-moving consumer goods) brand owner Kimberly-Clark, which adopts numerous sales channels online and offline in China. The company is leveraging Dada Group's digital solutions in the "Perfect Store" programme to improve the online availability and sales rate of its products, with the goal of eventually achieving greater growth across all channels.
A "Perfect Store" is one with a sufficient omnichannel supply of products. Based on the data capabilities of the open platform and the advantages of linking offline channels, brand owners can customise the list of core products by category and match suppliers with channels by region and even by store. They can also identify the stores where supplies to both online and offline operations need to be optimised.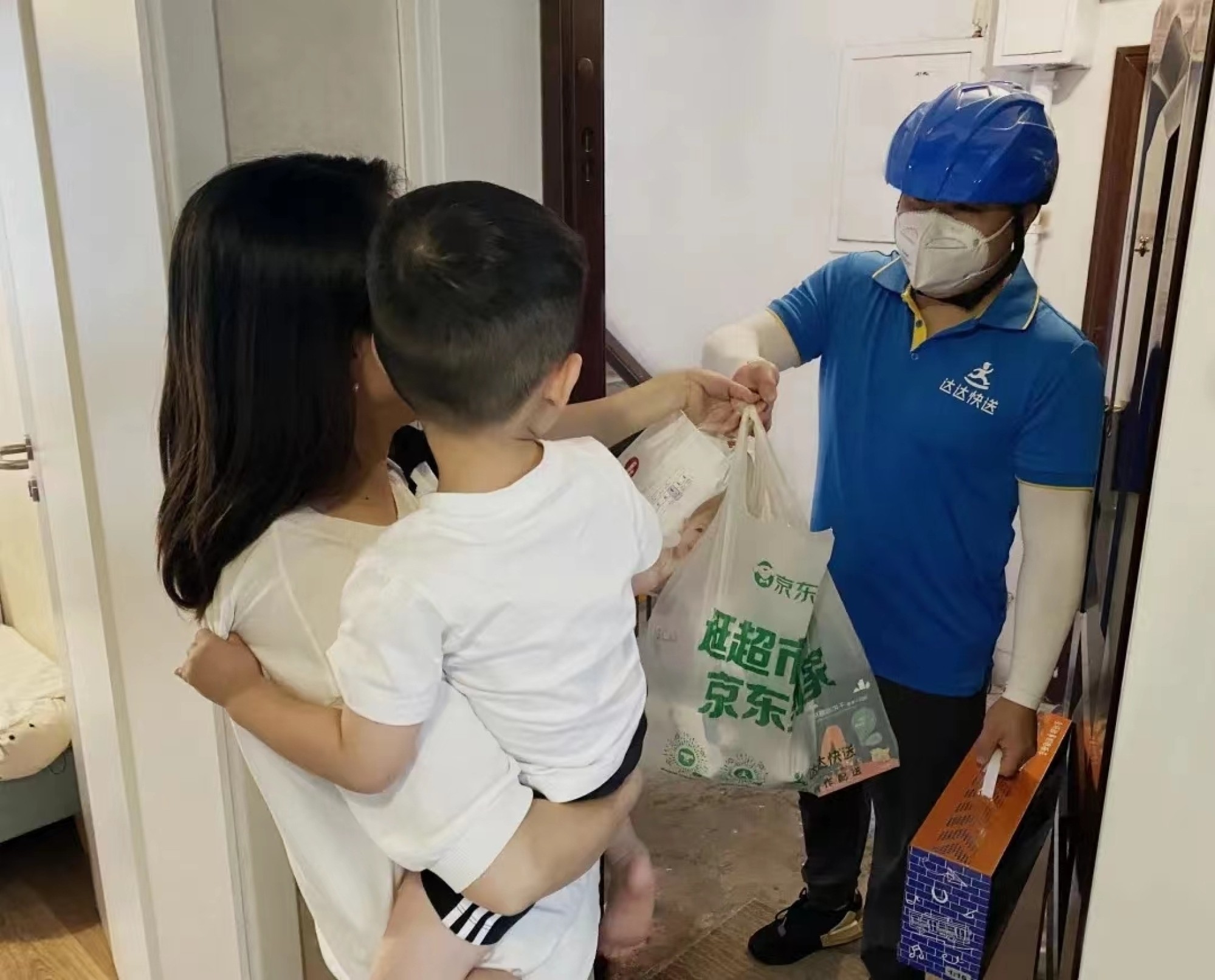 "Bringing People Everything on Demand"
In line with its aim of "Bringing People Everything on Demand", Dada Group has been working closely with retailers and brand owners. In its 2022 first-quarter report, Dada Group posted a total net revenue of 2 billion yuan (US$300 million), reflecting a year-on-year growth of 74 per cent and a net profit margin improved by nearly 30 per cent year-on-year on a comparable basis.
The open on-demand retail platform continues to empower retailers and brands with the help of innovative digital tools: Haibo, a proprietary omnichannel O2O operating system for retailers, enables merchants to carry out O2O operations across multiple channels efficiently. As of the end of March, the system had been deployed in more than 6,700 retail chain stores, including about 3,000 stores operated by many of China's top supermarket chains.
On-demand retail is an important part of omnichannel, says Pei Liang, president of CCFA, who believes this emerging retail model is not only concerned with online traffic, but also with the integration of existing offline resources. It enables a synergy between platforms and offline retailers that is greater than the sum of its parts.
He Huijian, vice-president of JD.com and Dada Group and head of the intra-city business of JD.com, says efficiency and experience is at the core of retail. He says that both JD.com and Dada Group will continue to open capabilities to the industry to expand the open-platform model to various types of offline retailers and brands via digital upgrades, operation optimisation and efficiency improvements, to bring consumers and partners a faster, better and more economical shopping experience.

This content has been created under the direction of an advertiser. It contains no editorial input or review from the South China Morning Post (SCMP), nor does it reflect the position of, or the editorial standards used by, the SCMP. The advertiser has paid for and approved the content.