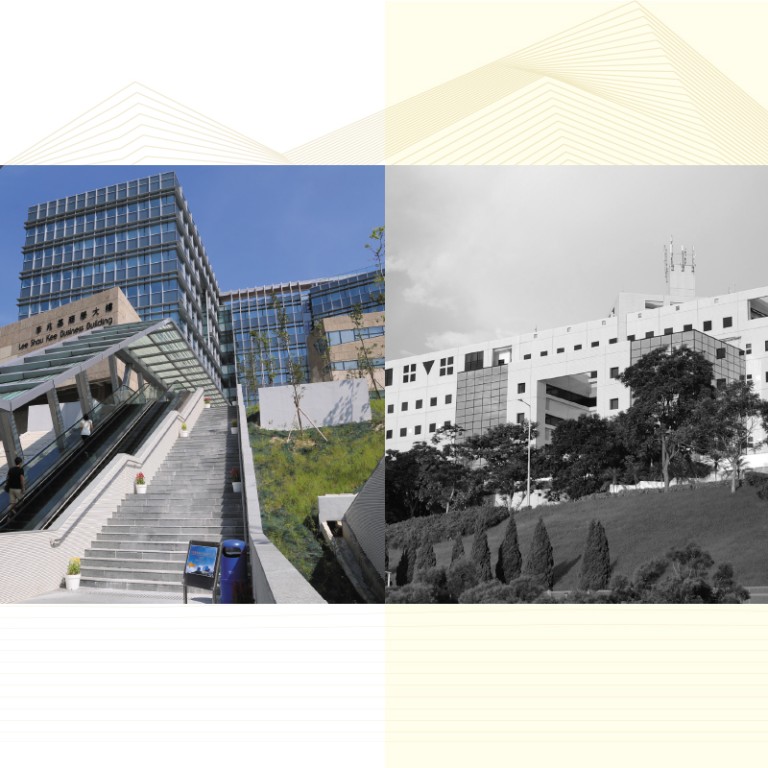 HKUST Business School in Time
Paid Post:
HKUST Business School
[The content of this article has been produced by our advertising partner.]
A Cutting-edge Environment for Learning
The Business School used to be housed at the main campus of HKUST, and its classrooms were spread over a few different locations. To cope with the increase in student population resulting from the introduction of the four-year curriculum, the Lee Shau Kee Business Building, a purpose-built structure offering technologically advanced facilities, opened its doors in 2013. The building houses all the School's academic departments and programs under one roof atop the HKUST main campus. Its dining facilities, lecture halls and learning commons provide a comfortable cutting-edge environment for learning.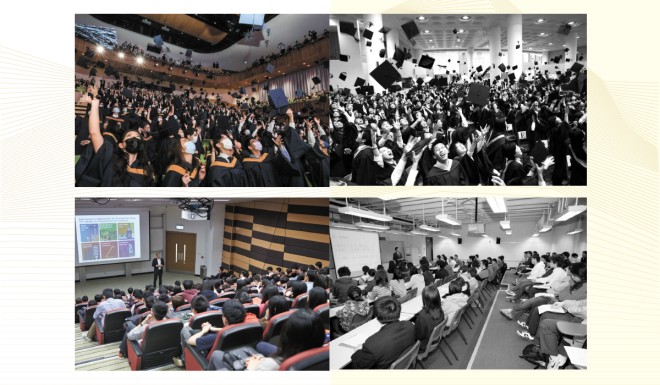 Gather and Learn in a Hub for Culture
The HKUST Main Campus atrium used to be the place where students would congregate to celebrate their accomplishments. Today's students enjoy the same joyful atmosphere when they get together at the Shaw Auditorium, located next to the Business School. The Shaw Auditorium officially opened in November 2021, and quickly became a landmark which provides an arts and culture hub for the University, offering students a new place to gather and learn.
State-of-the-art Lecture Facilities Inspire Innovation
In the past, university learning was characterized by classrooms with whiteboards and basic amenities. But the lecture facilities at HKUST have undergone a radical transformation that reflects the changing times. Lecture halls of different sizes are provided at Lee Shau Kee Business Building, the School's home base, to cater to the varying needs of different programs. Now the halls are all under one roof, students can save time when moving around in a comfortable environment which hosts state-of-the-art lecture facilities.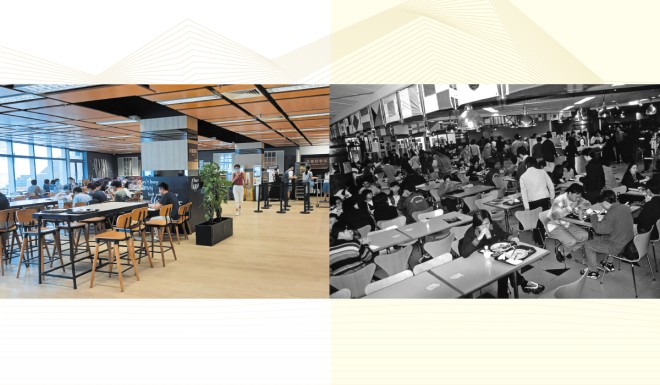 Culinary Delights with a Range of Cuisines
Meals at the School were once limited to canteen fare, but dining has taken on a new meaning since the establishment of the Lee Shau Kee Campus. Conveniently located dining facilities boast a wide range of culinary choices and cuisines, and the restaurants are spacious and provide a relaxing atmosphere that gives students a pleasant break from the demands of academic life.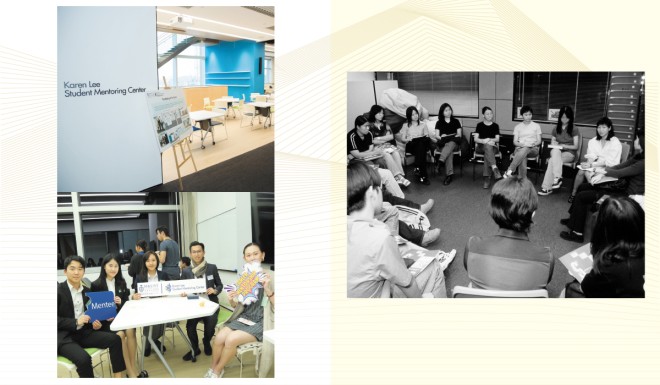 A Dedicated Mentoring Center in a Centralized Hub
The venue for student mentoring used to be limited to a small space on the main university campus. Today, students at the Business School enjoy access to a centralized hub, the Karen Lee Student Mentoring Center, which is dedicated to an array of mentoring activities that support undergraduate students. Comprising study areas set across two floors connected by an open staircase, the Mentoring Center provides mentoring programs that actively engage faculty, advisers, students and the corporate community in one space. The modern center demonstrates the School's commitment to student mentoring.