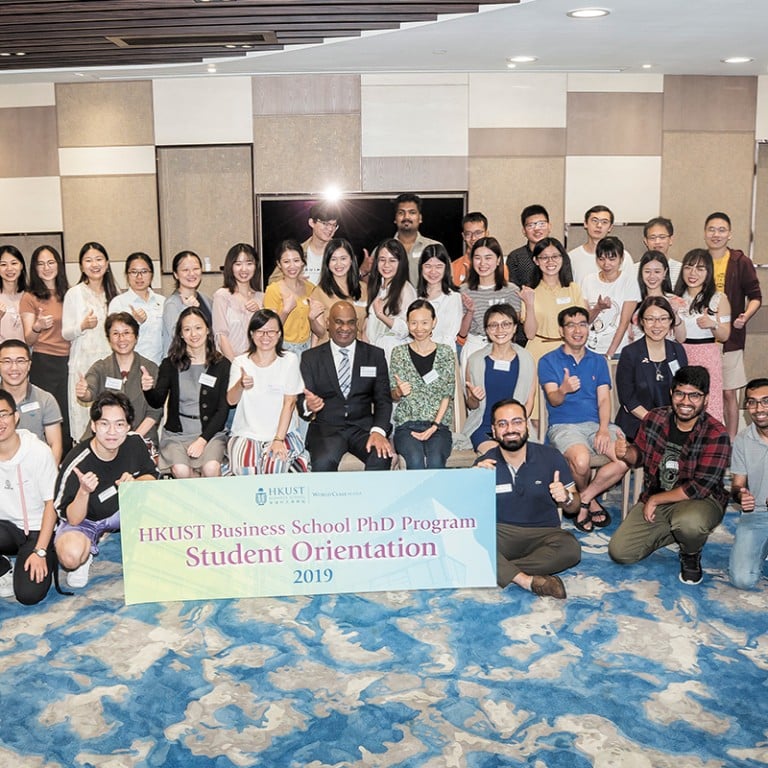 Nurturing a Passion for Business Research
Paid Post:
HKUST Business School
[The content of this article has been produced by our advertising partner.]
PhD Programs
Boasting a vibrant and lively community, the PhD programs at the HKUST Business School capitalize on its strengths in science and technology to prepare students for a lifelong career in teaching and research at universities, research institutes, and governmental or business organizations. The research-oriented programs cover eight key areas, including accounting, economics, finance, information systems, operations management, business statistics, management, and marketing. With guidance and support from eminent faculty members, students are encouraged to pursue their own interests and drive their own projects to embark on an exciting and challenging journey of knowledge and discovery.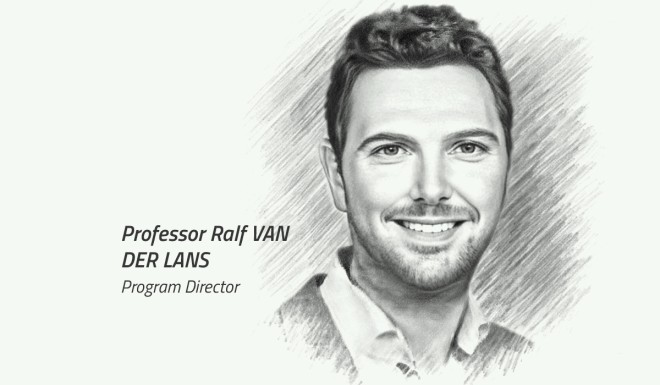 Professor Ralf VAN DER LANS, Program Director: 
"We aim to train and nurture top business scholars to pursue cuttingedge research and teaching in top institutions worldwide. As our PhD students embark on the exciting and challenging journey of knowledge discovery, they are supported by our diverse faculty, who are outstanding scholars and leaders in their respective disciplines. We take pride in diversity, rigorous training, and a collaborative culture. The majority of our graduates go on to academic institutions around the world and contribute to building academic knowledge as the next generations of scholars."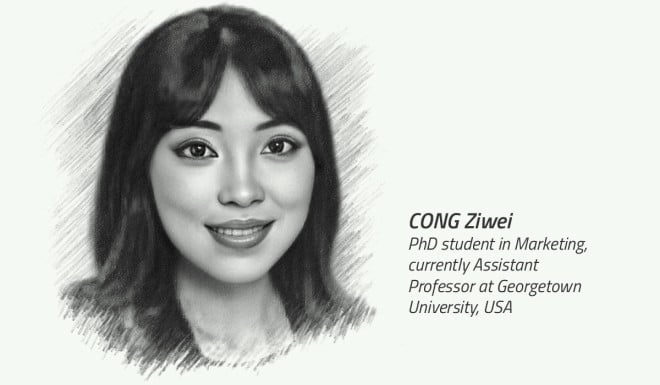 CONG Ziwei, PhD student in Marketing, currently Assistant Professor at Georgetown University, USA: 
"Pursuing my research area at HKUST, a university strong in science and technology, helps me bring together advanced computer science technologies, statistical modeling, and causal inference to analyze behavioral data and gain insights that inform business decisions. At HKUST, every professor, research fellow, and PG student is enthusiastic about academic research. You can hear people talking about research in offices, classrooms, and even dining halls. Such enthusiasm and dedication have profoundly influenced my PhD experience and will continuously motivate my future career."