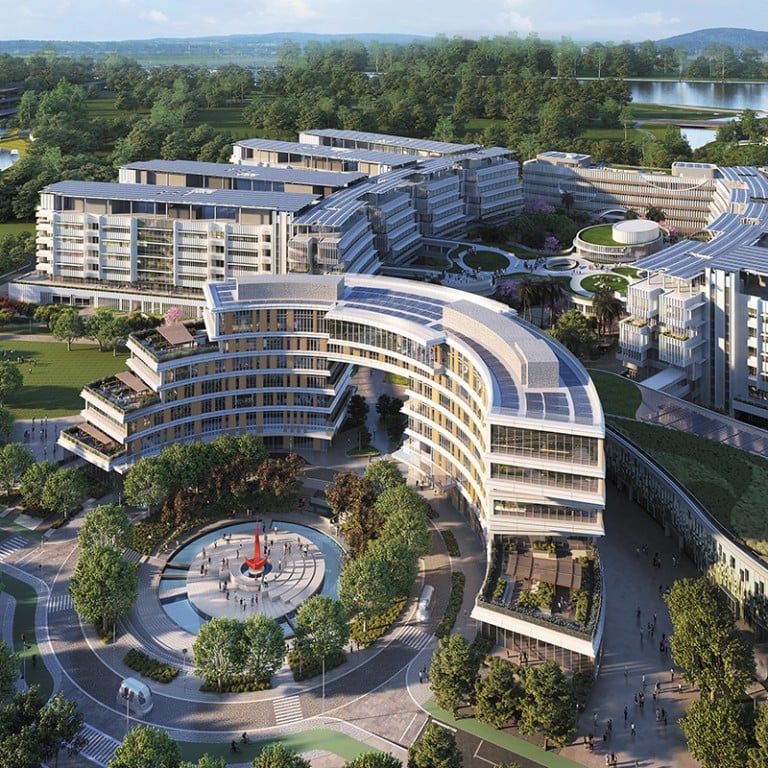 Venturing into new frontiers in higher education
Paid Post:
HKUST Business School
[The content of this article has been produced by our advertising partner.]
The University's 30th anniversary celebrations look to the future as well as the past. With the opening of HKUST(GZ), its innovative twin-campus model of higher education will expand its resources and capabilities to bring about exceptional opportunities.
Celebrating its 30th anniversary, HKUST has much to feel proud about. Following the University's remarkable accomplishments of the last three decades, the Hong Kong University of Science and Technology (Guangzhou) (HKUST(GZ)) opened its doors in September 2022, ushering in the "HKUST 2.0" vision, which will see HKUST further advance its leadership as an international research university, and contribute to the Greater Bay Area's development.
While the Clear Water Bay campus and the Guangzhou campus are financially independent and are separate legal entities, they create synergy by sharing resources and complementing each other's strengths so that students can seize the opportunities arising from this innovation and technology era. In response to the increasingly complex challenges of the rapidly changing world, HKUST(GZ) will substitute the conventional "school-based" academic structure with a unique "Hubs" and "Thrust Areas" structure. Unprecedented in global higher education, this academic structure will facilitate cross-disciplinary education and research endeavors in emerging and frontier disciplines.
Sharing the same culture and DNA, the two campuses will work closely under an innovative and complementary framework to realize coordinated development in teaching and learning, research and development, as well as knowledge transfer. This new twin-campus model of higher education is set to bring exceptional opportunities by expanding the University's resources and capabilities, while providing students with a novel learning experience.