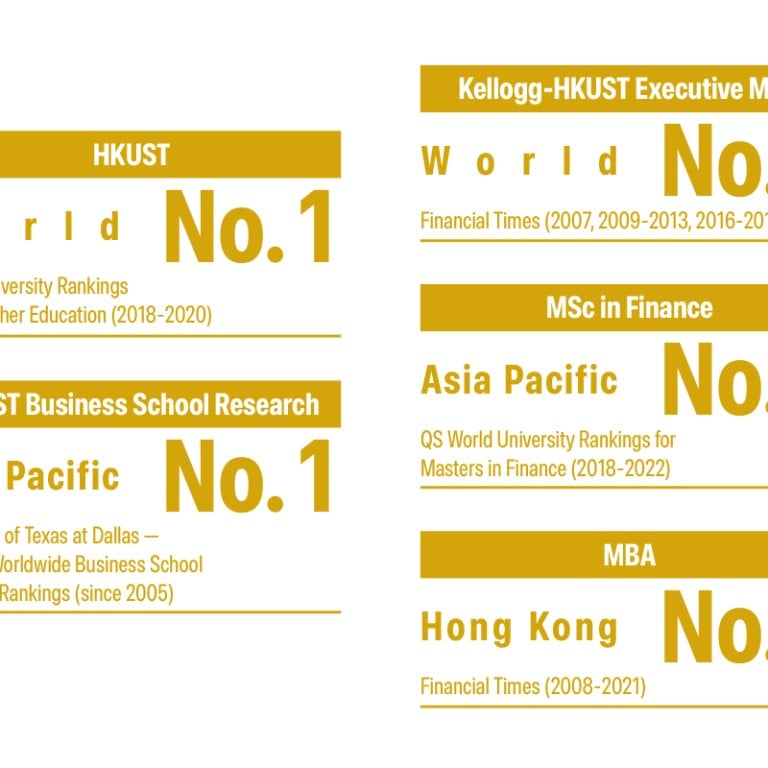 Recognition in Real-World Impact Adds to String of Accolades
Paid Post:
HKUST Business School
[The content of this article has been produced by our advertising partner.]
HKUST among the top business schools for real-world impact — three years in a row.
For the third year in a row, the School has been rated among world's top business schools for its positive impact and sustainability by Positive Impact Rating (PIR). This coveted recognition has added to the string of accolades garnered by HKUST and its Business School for their strong performance in various areas.
The School is the only business school in Hong Kong recognized for such encouraging achievements presented by PIR, an initiative developed by business school experts in collaboration with global NGOs - WWF, Oxfam, and United Nations (UN) Global Compact.
The PIR is a rating conducted by business students. This year, undergraduate and postgraduate students from 21 countries worldwide participated in the PIR survey, offering their assessment on how their own schools address societal and sustainable challenges and prepare students to be responsible business leaders.
With regard to gender balance, an analysis by 20-FIRST has also shown that the School ranks high on percentage of female faculty (30% Female / 70% Male) among the world's top 20 business schools.