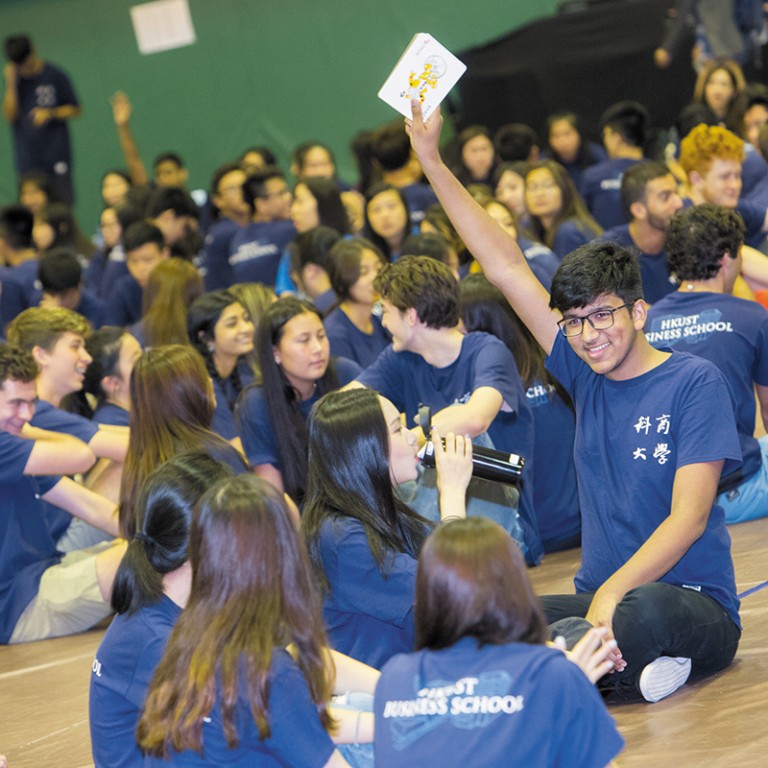 An Experience Like No Other
Paid Post:
HKUST Business School
[The content of this article has been produced by our advertising partner.]
Undergraduate Programs
Catering to over 3,700 students from an exceptionally wide range of academic, cultural and social backgrounds, our bespoke undergraduate programs are unique. We offer an extensive selection of programs, so students can pick the curriculum that best suits their needs, and thereby realize their full potential. Our undergraduate degrees offer a broad range of study options, including joint-discipline programs, which promise exceptional global and business exposure.
With so much flexibility and so many options, students can acquire multidisciplinary skills and knowledge that are perfectly attuned to today's global business environment. By participating in a huge number of innovative, cutting-edge programs, students can create their own paths towards becoming outstanding professionals and excellent academics.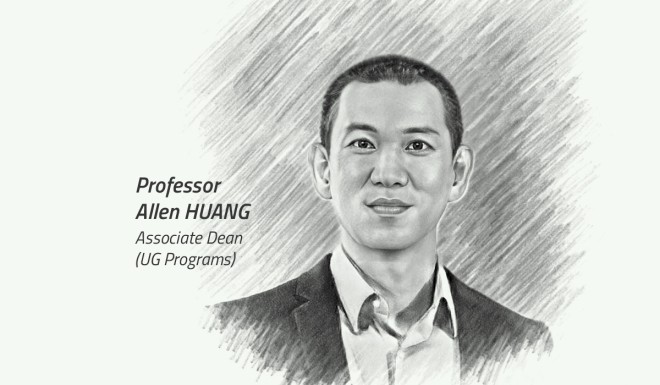 Professor Allen HUANG, Associate Dean (UG Programs):
"HKUST business students know no limits. Our students come from an exceptionally wide range of academic, cultural and social backgrounds, but they all have some key qualities in common: talent, drive and a passion for business excellence. Our curriculum design offers students flexibility and options to tailor their unique learning experience, from majoring in multiple business disciplines or joint-School programs, pursuing extended major in new knowledge areas, including artificial intelligence or digital media and creative arts, to minoring in any of the 20 plus disciplines outside one's major field, ranging from entrepreneurship to psychological and behavioral science.
Students acquire multidisciplinary skills and knowledge completely in tune with today's global business environment. Marking our 30th anniversary, we continue to pioneer in our program offering and launched the first Sustainable and Green Finance undergraduate program in Asia. To help ease the transition from secondary school to university, we make sure students get professional guidance at every stage of their personal development, from freshman counselling, academic advising, all the way to career mentoring.
Life at HKUST Business School is not just about what is learned from lectures and books, but also about how you can embrace the wide range of opportunities the School offers, and create your own pathway towards becoming an outstanding individual. "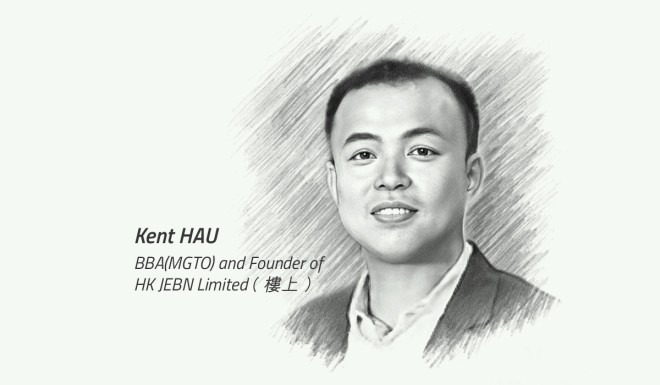 Kent HAU, BBA(MGTO) and Founder of HK JEBN Limited (樓上): 
"I enjoyed my time at HKUST Business School very much, which instilled in me creativity and a flair in business. As a major in management, I gained broad exposure in the different facets of managing a business, laying a good foundation for my own entrepreneurial journey. Being around with so many smart people at HKUST helped me discover more about myself, and made me a more humble person. In appreciation of the education I received, I have stayed engaged with my alma mater and helped HKUST students make the most of their university life by making donations, offering scholarships and hiring fellow graduates."