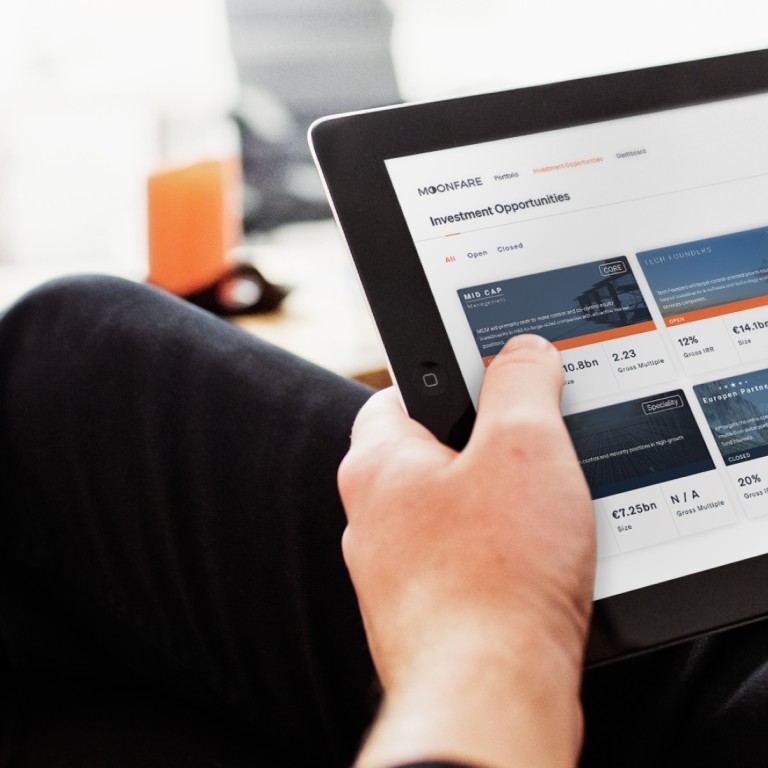 German fintech start-up makes PE fund investing mainstream
Moonfare's disruptive investment platform has made private equity (PE) funds more accessible to Individual Professional Investors as defined under the Securities and Futures Ordinance. 
[Sponsored Article]
Considered to be a sophisticated alternative investment, PE funds have long been exclusive to large institutional investors and family offices. However, a digital investment platform from Germany now gives qualified Professional Investors in Hong Kong more affordable, transparent access to top-tier, pre-vetted private equity funds.
Registered with and regulated by the Securities and Futures Commission (SFC), Moonfare Asia is a subsidiary of Moonfare GmbH, which is headquartered in Berlin, Germany. The Moonfare platform has offered more than 30 top-tier funds, such as those from KKR, Carlyle, CVC, EQT, etc. The platform covers the full gamut of PE investments from buyout and growth equity to distressed, special investments and secondaries. It also offers a convenient range of Portfolio products, which offer an instantly diversified selection of top-tier funds in a single ticket with lower minimums.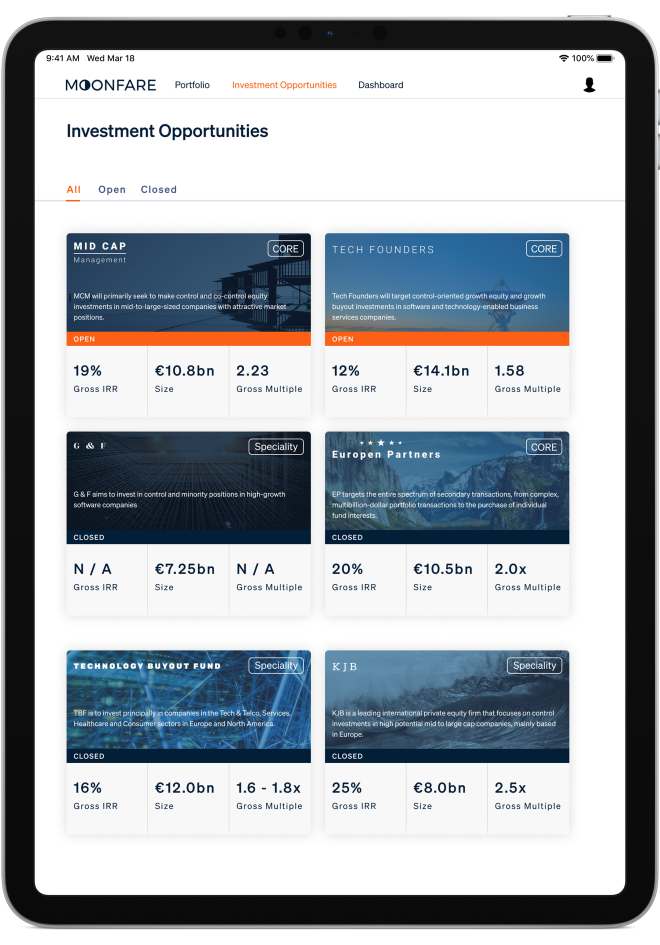 Traditionally, PE fund investors include banks, insurance companies, pension funds and family offices that are in control of billions of dollars of assets. Moonfare is designed for individual professional investors with a combined portfolio size of at least HK$8 million. "In addition to seasoned PE professionals and financial professionals with a solid understanding of PE, we also target individuals who are relatively new to the PE space but are interested in learning more about this asset class," says Yuri Narciss, managing director and head of corporate communications at Moonfare. 
Moonfare seeks to address some of the pain points that individuals face when investing in PE. The first is access. Before Moonfare, individual investors looking to invest in top PE funds were unable to do so due to minimum ticket sizes being too large. By aggregating investor capital through its feeder funds, the platform can reduce the minimum investment significantly, Narciss explains. 
The second pain point is the lack of digitalisation. Typically, PE investing through a wealth manager or private banks involves a great deal of documentation that slows down the investing process. Moonfare's fully digitalised platform ensures that the whole investing process takes place on the platform and customers can go from creating an account to investing within 15 minutes. 
Lastly, some investors in PE that seek early liquidity are unable to due to a lack of a secondary market. Moonfare holds bi-annual secondary sales where investors are able to sell their PE stakes.
Whoever they are, PE fund investors are looking to diversify away from public markets, pursue higher returns and gain access to unique strategies that prior to Moonfare were only available to large institutional investors via traditional financial institutions. 
To maintain its integrity, Moonfare is highly selective of which PE funds it represents using a stringent approach to the due diligence process. "We have personal institutional relationships with more than 200 PE fund managers and actively review more than 200 opportunities every year. Roughly half of these deals are reviewed more closely based on their fit with Moonfare's investment criteria."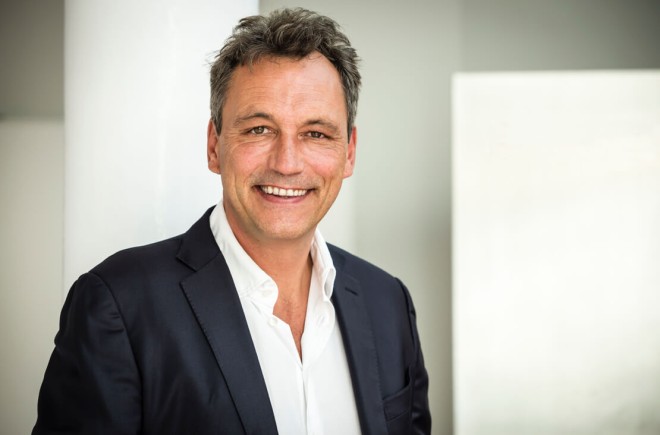 From there, a rigorous due diligence process is applied, and the results are presented to the Moonfare Investment Committee, consisting of industry veterans including Moonfare founder and CEO Dr Steffen Pauls (ex-KKR) and Chief Investment Officer Winson Ng (ex-UBS), among others. 
"In the end, less than 5 per cent of all opportunities that cross our desk make it to the Moonfare platform. This obsession with quality is what sets Moonfare apart," he says, adding that a proprietary due diligence method, called FiveStar, is used to review the five key attributes of opportunities – the fund manager, their strategy, team structure, performance, and finally the terms and conditions.
Moonfare uses widely accepted performance metrics to evaluate fund performance. Internal Rate of Return ("IRR"), Total Value to Paid in Capital ("TVPI") and Multiple on Invested Capital ("MOIC"). It also evaluates funds based on the fund manager's experience, team and investing strategy. 
Prior to Moonfare, PE investors had traditionally suffered from a lack of transparency. Narciss stresses that the quarterly reports provided by their general partners are made available to investors in a timely manner. Moonfare customers can also find information about fund performance, investments, capital calls and distributions conveniently in their online account.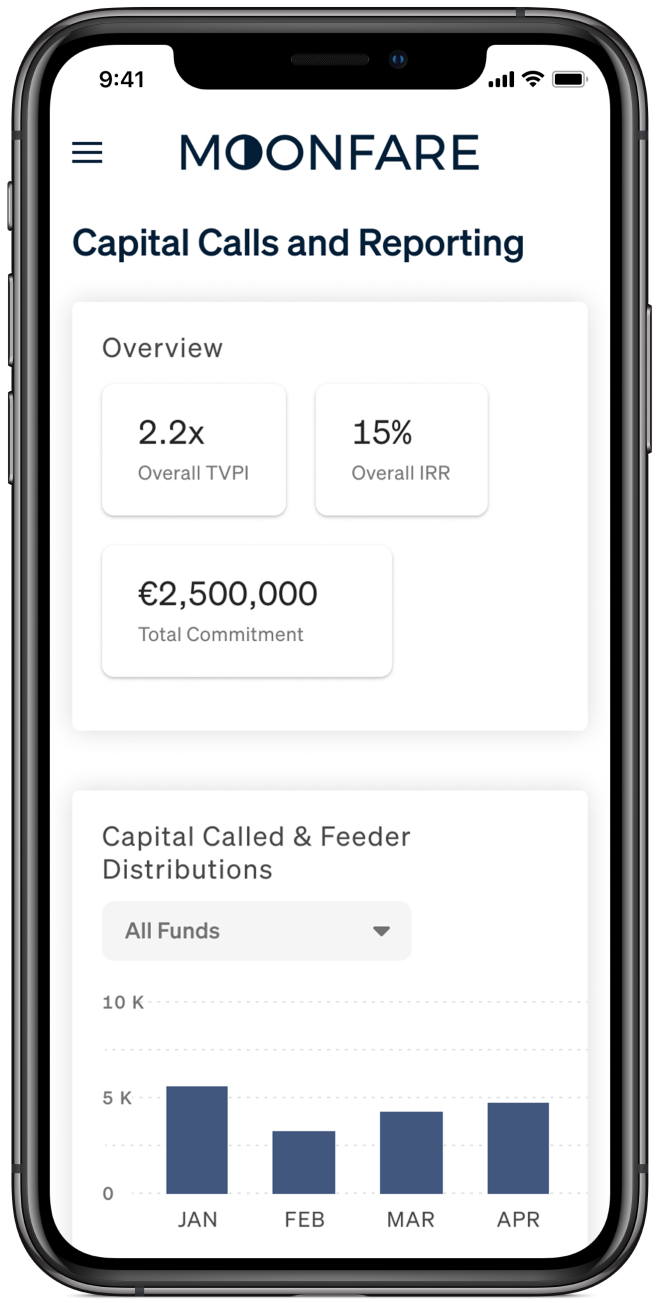 "We aim to provide our investors with as much information about our funds and fund managers as possible. Whether it's holding live webinars and Q&A sessions with fund managers, publishing fund track records or even providing updates to investors as the fund matures."
The company announces that Moonfare Buyout Portfolio I closed in May was oversubscribed and performed strongly across key metrics. The fund raised a total of €70m (about HK$659m), 40 per cent above its original €50m target. Targeting €100m (about HK$941m), Moonfare Buyout Portfolio II will offer access to a portfolio of top funds diversified across geographies, fund managers and investment strategies. It is now open to Hong Kong Professional Investors with minimums from €50,000 (about HK$471,000).