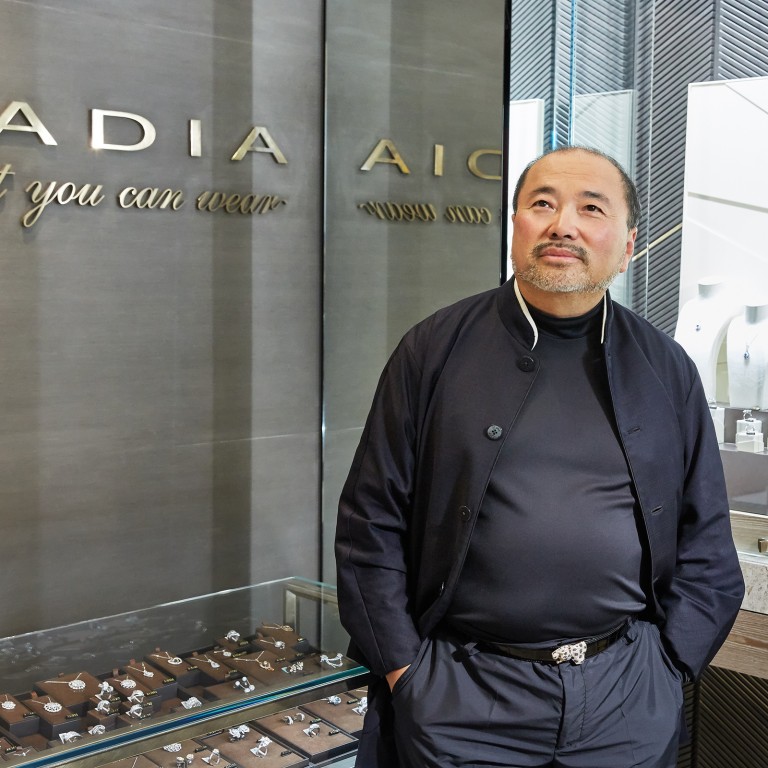 American Express and its merchants share passion for enhanced customer experience
The four jewellery brands of Lee Heng Diamond Group and TTP Japan Fashion are exemplary merchants: their professional service infused with warmth and sincerity resonates with customers; and they deliver quality products that customers love. These are the customer service differentiators shared by these merchants and American Express.
In Partnership With
American Express
[Sponsored Article]
Lee Heng Diamond Group
Positive word of mouth is the key to the success enjoyed by all four jewellery brands of Lee Heng Diamond Group. "There are many different types of customers. We strive to maintain the consistency in delivering quality products and distinctive customer service to satisfy clients so that they will recommend us to prospective customers," shares Mr Maximilian Ma, Chairman of Lee Heng Diamond Group.
"With the positive word of mouth, we earn customer's confidence. This applies to all our brands," adds Mr Ma.
"Our brands stand for good value and fairness in pricing for all. Our meticulous product selections are well-suited to customers' needs. We maintain top-notch product quality and ensure availability. And a customer's experience is enhanced with impeccable service delivery."
The essence of the brands' customer experience is that frontline employees inspire customers' confidence. "Our leadership inspires and motivates our employees to identify with our brands' values. We understand that frontline employees treat the customers in the same way they're treated by the management," Mr Ma notes. "We let them know that they are growing together with the company. We instill a distinctive winning spirit and our brands' credibility in our staff."
It's ideal that shoppers feel confident about the brands' products and service as soon as they enter the shops. "Shoppers feel our frontline staff's pride in the brands … I tell the staff that every new shopper to the brand is a challenge and we'll try to serve them the best," he continues. "Every returning customer is an encouragement because it implies that they are satisfied with their last experience."
Despite the intensifying market competition, the group has continued to thrive, thanks to the consistent business strategies of "innovation, expansion and continuity". For instance, the trailblazing MaBelle brand pioneered a carefree shopping experience, trendy yet affordable diamond designs and a fixed price policy at its launch in the early 1990s which were a departure from the norm. Among MaBelle's innovations was that it loaned traditional 24-karat gold bridal jewellery to the brides-to-be for their weddings, so that couples could have a bigger budget for bridal diamond jewellery. Another one was the 14-day no-question-asked return policy. "Some colleagues expressed concern that many customers might take advantage and return goods worn once or twice," Mr Ma recalls. "That did not happen. Annual sales rose nearly 2 times after the implementation of the policy and only a negligible number of items were returned."
With consistent delivery of quality products and professional service that create first-class customer experience, the four brands strive to exceed customer's expectation. "We engage customers and inspire their loyalty with sincerity and authenticity," Mr Ma says.
TTP Japan Fashion
The shop walls of TTP Japan Fashion are plastered with snapshots of the retailer's customers/friends happy gatherings organised by owner Ms Tammy Cheung. In business for 28 years, the Japan's fashion retailer has built a loyal following. "Many customers have become my friends," she shares.
Driven by her passion for high-quality fashion made in Japan and customer's satisfaction, Ms Cheung excels at delivering an outstanding customer experience by providing sincere expert advice to make every customer look elegant and stylish. Her exceptional customer's service encompasses detailed explanation of the fine designs, craftsmanship and quality materials of her merchandise. She also provides personalised services, including alterations and special selection for individual clients based on specific occasions. "I want my clients to appreciate the quality of the clothes and the unique concepts behind them. Sincerity is the key. My professional advice helps each customer to select items well-suited to her."
"Good customer service definitely helps drive business and build customer loyalty," says Ms Cheung, adding that over 70 percent of the sales come from regular clients.
It is TTP's enthusiasm and personalised service that win it the recognisation of Member Favorite in both 2015 and 2016. Merchants are selected to be a Member Favorite as they are the preferred shopping or dining locations of American Express Card Members. This year, Card Members can even receive a statement credit under the Amex Love Local programme to be launched in September.
A higher level of sophistication distinguishes American Express Card Members. "They tend to be bigger spenders," Ms Cheung notes, adding that when her clients make payments, she usually first asks if they are American Express Card Members. "Many are keen because they enjoy the benefits offered, for example mileage programme." American Express support for merchants also includes fast payment.
American Express employees make regular visits to TTP and thousands other businesses as part of the "Reaching out with a Smile" programme – to show the brand's appreciation for its merchants and let them know that they are growing together through the partnership. "This is a unique service. It helps enhance our understanding of American Express' multiple benefits for its Card Members," Ms Cheung says.
Guided by its unwavering commitment to inspiring loyalty and creating more value through each interaction with its card members, American Express, in partnership with its merchants, will continue to provide top-notch customer services to the local community.
American Express Card Members now enjoy Apple Pay
A smarter payment option is now available to American Express Card Members: they can use Apple Pay at any American Express-enabled contactless readers.
Amex Love Local
From September 6 to October 5, American Express Card Members can enjoy HK$30 statement credit with spending of HK$100 or above at participating merchants, including all Member Favorite merchants. Visit:
amexlovelocal.com.hk