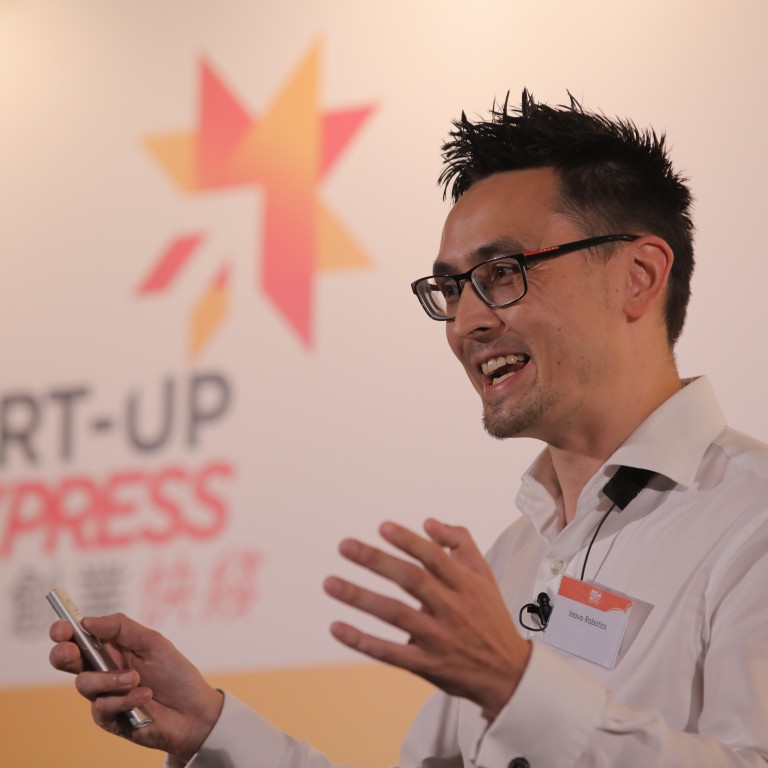 Modular robotic arms accelerate automation for SMEs
Inovo Robotics, winner of this year's Startup Express, the start-up development programme organised by the Hong Kong Trade Development Council, offers a cost effective way to automate repetitive tasks and increase productivity for small-to-medium enterprises (SMEs).
Manufacturing, logistics, agricultural, education, retail, food and beverage, and pharmaceutical industries stand to benefit from these modular robotic arms that can be easily configured.
 
Paid Post:
Hong Kong Trade Development Council
[Sponsored Article]
Whilst it is no secret that automation can greatly enhance productivity in manufacturing, the cost for making robotics meant that it was almost impossible for smaller businesses to benefit from the advent of robotics, until recently. Inovo Robotics, a Hong Kong startup, new offers easy-to-operate modular robotic arms that can be programmed to performed repetitive processes.
Inovo was first started in 2016 in the UK where the research and development was based. The company also set up a startup in Hong Kong because of the growing trend of SMEs in Southeast Asia looking to automate. Inovo's idea of a modular, easily adaptable system fits right in with the needs of SMEs whose product range is often diverse and always changing, with smaller production quantities compared to large factories.
"There is a big gap in the market for smaller businesses to be able to take advantage of the quality, speed and efficiency that robots bring. There was not much offering in the market for an affordable, flexible and easy-to-use robot system so we wanted to create one that focuses on smaller businesses for manufacturing, retail, and a wide range of market verticals," said Jonathan Cheung, one of Inovo's founders.
The robotic arms can be assembled like Legos to become any length to suit any task. They are light and flexible, plug-and-play, and can be "taught" to move around in tight spaces and perform repetitive actions accurately. 
In manufacturing, not only can these robots replace repetitive manual work, they can also increase productivity for the machinery since it can now run 24/7, and workers can be freed up to take on other responsibilities such as quality control.
The user can connect to the robots via a tablet or even mobile phone, which is extremely user friendly and convenient. Instead of purchasing a large robot for a single purpose, companies can now buy an Inovo module that can be reconfigured for different tasks.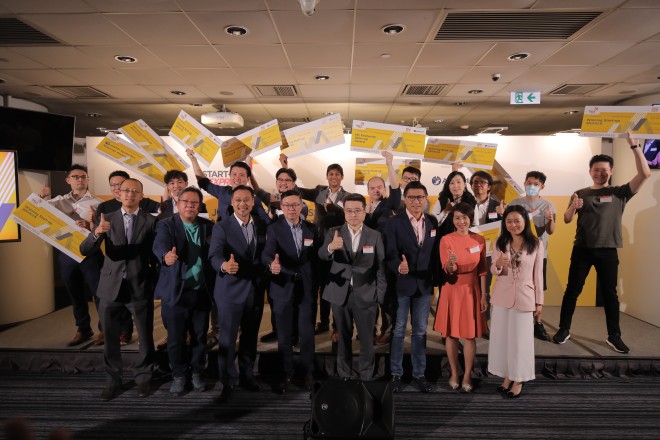 Speeding up automation in a post-Covid world
No businesses are immune from the disruptions caused by the Covid-19 pandemic. Cheung said that companies now feel an urgent need to speed up automation because the threat of being left with no workforce is real and imminent.
Europe has been the traditional market for robotics because of higher labour costs which are less of a concern in Asia, but the pandemic has given a push for companies in the APEC region to turn to automation.
"It is a way for companies to become more resilient and keep the business in operation. At the beginning of the pandemic it was about survival but now businesses are looking for ways they can protect themselves and build a more resilient future. And robots have a big part to play in that," Cheung explained.
"Farm to plate" F&B operation
A restaurant in the Hong Kong Science and Technology Park has the vision to become an end-to-end, fully automated operation. Inovo's robotic arms are used in the kitchen where they are programmed to select the ingredients for different dishes, and then place them in the cooking robot to stir, cook and serve. Since hygiene is one of the biggest concerns in the midst of the pandemic, this business model can offer ease of mind for diners.
Robots in urban farming  
One of Inovo's target industries is vertical farming that is usually housed inside buildings or in controlled environments. In order to reduce manpower and increase productivity, Inovo's robotic arms can be deployed to take up tedious and repetitive processes like lifting and moving the plants, so that employees can focus on quality control and other innovations.
Connecting startups with business leaders 
As a winner of this year's Startup Express, Inovo Robotics has been given the chance to connect with business leaders for guidance and mentorship. Recently Cheung met with Duncan Chiu, Co-Founder and Managing Director, Radiant Venture Capital, during a power meet-up session.
"It is not often that you get to speak to someone with such a wide breadth of experience in investing in a broad portfolio of companies in different markets, so it was great to get insight not only into capital markets but also the investment landscape. His experience in what works and what doesn't in terms of business models for startups across the APEC region is also very useful." said Cheung.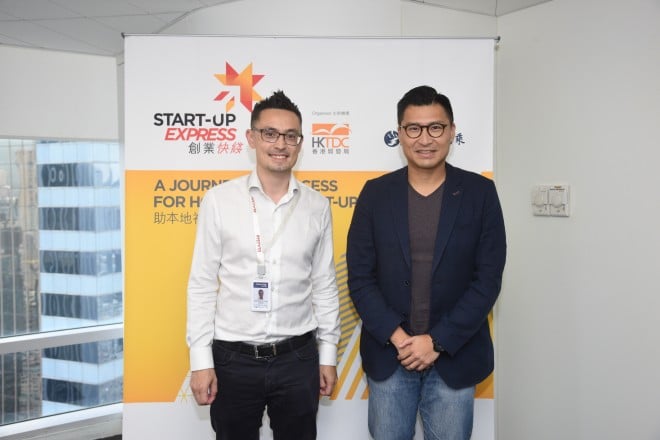 Start-up Express is organised by HKTDC and supported by Strategic Partner, AMTD Group. The programme targets start-ups with products or services suitable for mass consumer market, as well as with strong desire to enter the international market. Through a series of capability building, mentoring sessions and marketing activities, the programme aims to assist Hong Kong start-ups in building connection, exploring markets, seeking partners and enhancing brand awareness. For more details: please click

here

.