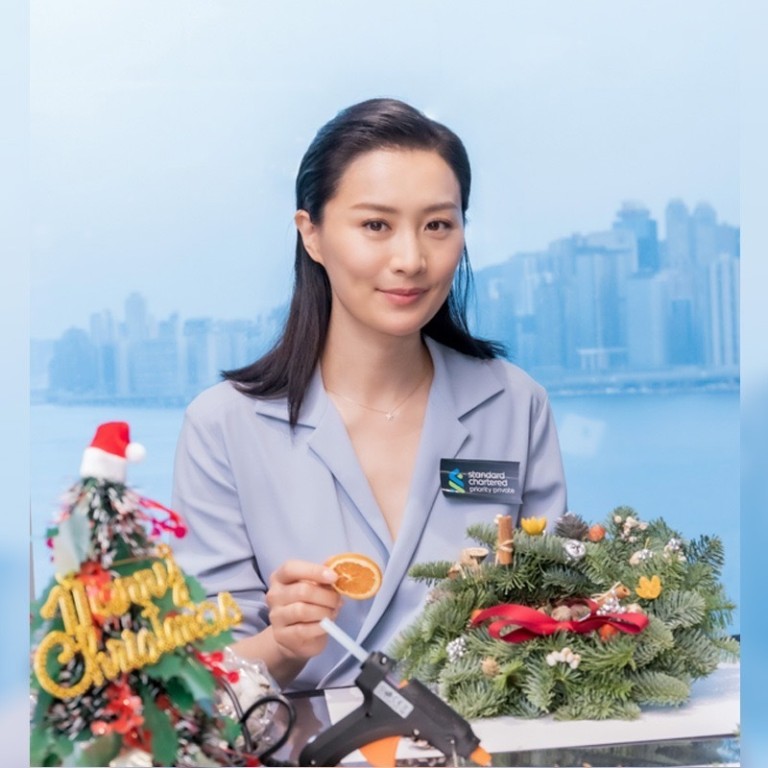 Paid Post:
Standard Chartered Hong Kong
[The content of this article has been produced by our advertising partner.]
It was a sunny afternoon when Standard Chartered's Priority Private clients gathered to learn making Christmas wreaths at the K11 Atelier Priority Private Center overlooking the Victoria Harbour. When Fala Chen joined them, she stirred some turbulence in the calm atmosphere. People were surprised but excited to see her –the actress has not been back to Hong Kong for more than two years.
"Look at this stunning harbour view!" Chen exclaimed. It was her first visit to the Center which was opened a year ago. "Banks in other countries do not have such ambiance and view. I feel like I have missed a lot for not being here before," she joked.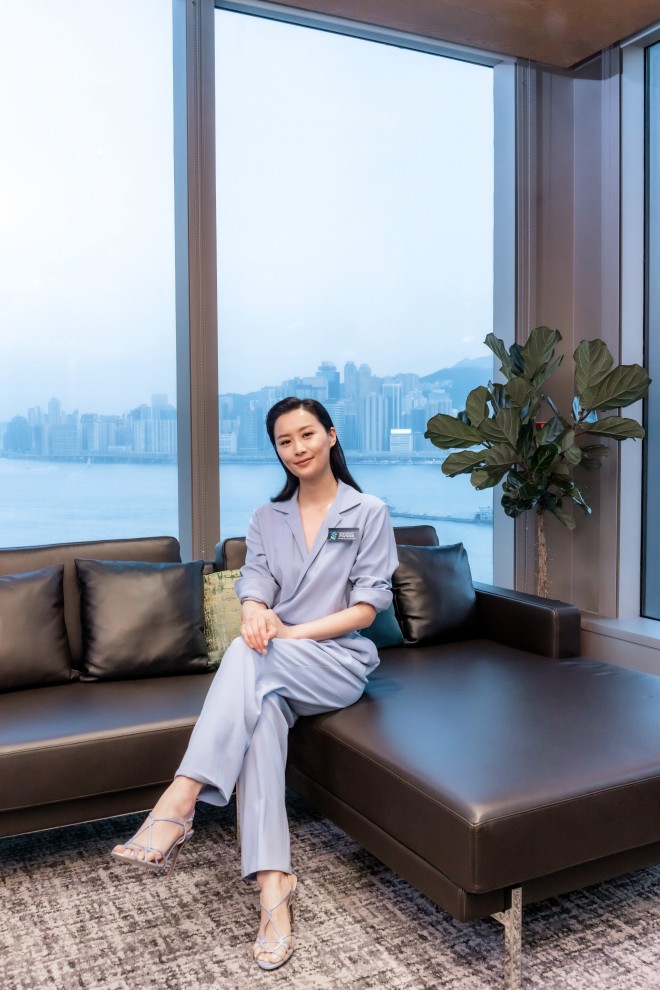 Enjoy Banking as a Service
As the spokesperson for Standard Chartered's campaign "Wealth Insights Made to Matter", Chen particularly appreciates that there is such a nice, private space where she can discuss her finances freely with her Relationship Manager. "Privacy is important," the artist said. With a job that brings her to different corners of the world, Chen relies a lot on digital banking; yet she thinks face-to-face interactions and discussions with financial experts remain indispensable. Banking is a human business after all.
Nowadays banking is no longer just about deposits and withdrawals, especially when cash is not always king. Banking is a service. And to Chen, banking is more about wealth management and personalized insights. That is where her Relationship Manager come in.
Expertise to share wealth insights
While her husband is a business school graduate with knowledge of financial management, Chen takes care of her own money. "I have income and am financially independent, and I need experts to help me manage my wealth."
Even when she is abroad living the life of a global citizen, she will call her Relationship Manager for useful information on specific financial topics which may not be fully catered on online banking or mobile app. 
Chen emphasises that everyone's needs are different and even for the same person, his or her needs vary at different stages of life and in different market conditions. "The market changes a lot and it changes quickly. So for long-term, sustainable financial planning, we cannot just react to market changes. We need to get ahead of it.
"As I do not possess professional knowledge, I need comprehensive, expert guidance. It is great that there are different specialty experts at Standard Chartered to provide valuable insights."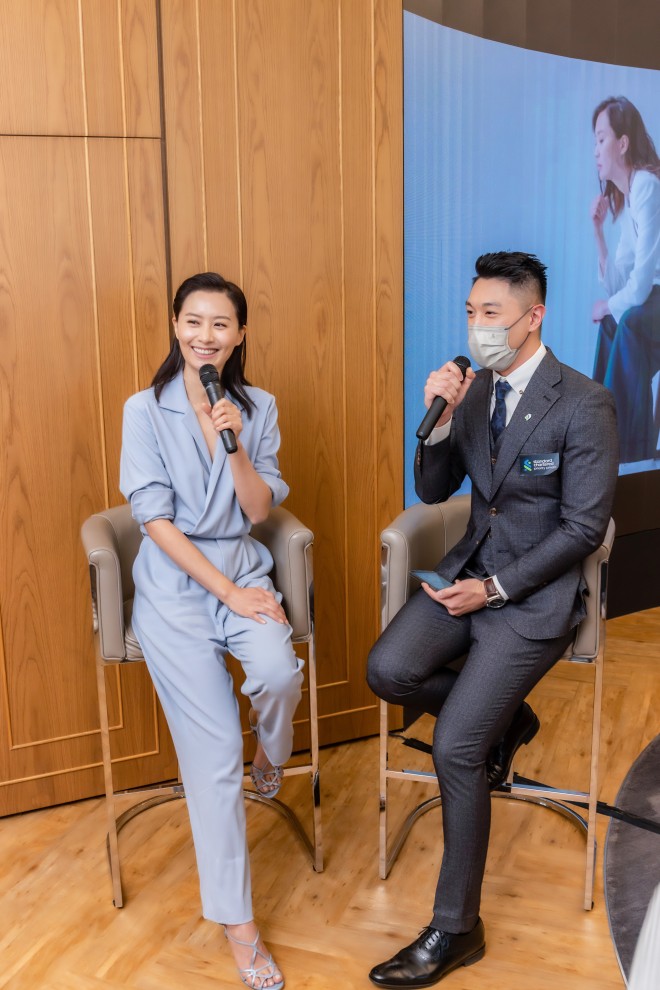 Get Insights for Smart Decisions
Among all insights, Chen sees global financial insights the most important. "I work around the globe. In fact I just finished shooting in Australia," she explained.
Now with a daughter, she also values sustainability – not just sustainability of the physical environment, but also sustainability of family wealth. "Since I got pregnant, I began to think about something I had never thought of before." Such as heritage succession. "How can our family sustain in the long run?" She asked. 
Chen does not prefer her girl and future kids to know how much wealth the family owns. She just wants to make sure that their future is well taken care of. 
Plan for Succession
"A lot of parents want to leave their kids all their wealth, but I think it is not just about money. It should be about a well-planned, well-distributed amount for living, education, and unexpected situations respectively."
"No one knows what is going to happen tomorrow. If anything bad happens to me, I want my family to be financially protected." And to her, her family not just includes her husband and child, but also her parents.
"As Chinese people, we always put our parents on the top of our priority list, especially that I am their only child," she elaborated. "So to me, insurance is important. Education fund is important. Careful and holistic planning is important."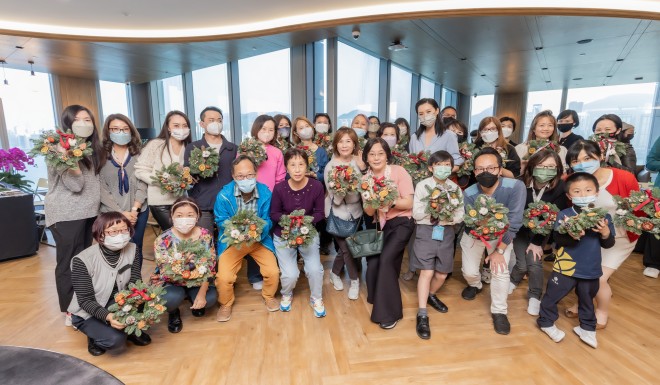 Invest for Future
And investment is important as well when she plans for her retirement. "No matter how much money I make, it is vital to invest and grow my money," she noted. "My income varies from year to year so long-term planning is pivotal. I appreciate expert views on investments, returns and risks throughout various market cycles and at different stages of my life."
Meanwhile, enjoying life is also important. Chen travels a lot, for work and for fun. She particularly likes to plan for last minute travel with her family. "It is really nice to have the Standard Chartered Cathay Mastercard which can accumulate mileage more quickly to redeem for free flights and hotel accommodation," she laughed.
The credit card also provides free access to airport lounges. "When you have children, you will know how important airport lounges and priority services are when you are on the road, waiting for your next flights or making arrangements for your next destinations." Well, we all know. It is always good to have a helping hand, no matters it is for a financial task or a leisure need. It is always good to have experts around.
Investment involves risk. This information does not constitute any prediction of likely future price movements. Investors should not make investment decisions based on this information alone. This information has not been reviewed by the Securities and Futures Commission or any regulatory authority in Hong Kong.
To borrow or not to borrow? Borrow only if you can repay!
Terms and Conditions apply.
The above information is for reference only, please visit
sc.com/hk
for more details.