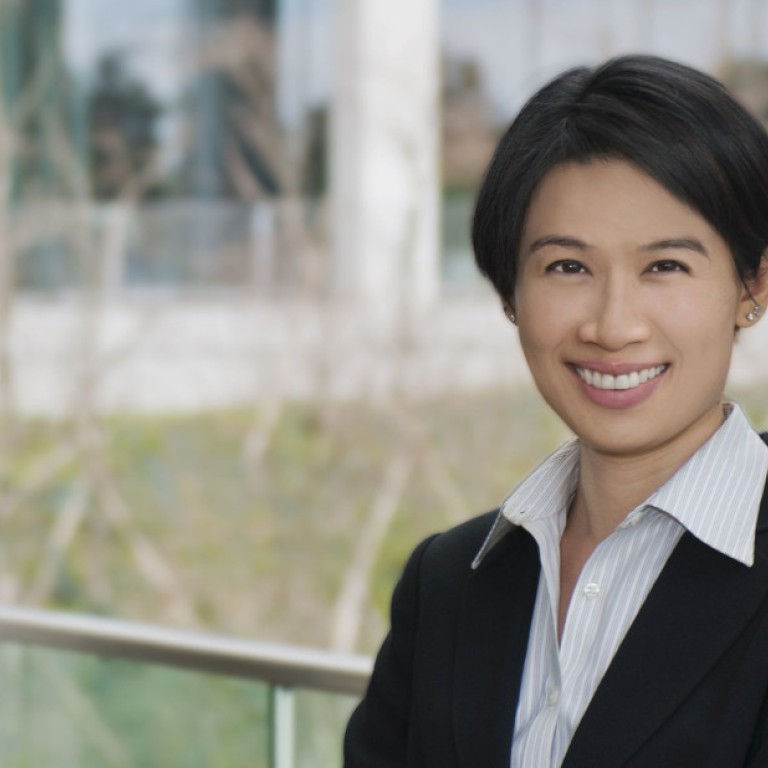 Fatima Tsang - Hong Kong (class of 2016-2017)
In Partnership With
Kellogg-HKUST
[Sponsored Article]
THE KELLOGG-HKUST EMBA PROGRAM HAS A VERY STRAIGHT FORWARD SELECTION PROCESS, WHICH AIMS TO INCLUDE AS MUCH DIVERSITY AS POSSIBLE. THIS, TOGETHER WITH ITS RICHLY COLLABORATIVE ENVIRONMENT, MAKES THE PROGRAM UNIQUE.
I INTEND TO BE AN ENTREPRENEUR AND START MY OWN CONSULTANCY COMPANY IN SALES OPERATION PROCESS AND CUSTOMER SATISFACTION, AND THIS PROGRAM GIVES ME GLOBAL CONNECTIONS BOTH THROUGH THE ELECTIVE IN CHICAGO AND THROUGH THE MIX OF STUDENTS IN MY COHORT, WHO COME FROM A RANGE OF SECTORS.
Throughout her career, Fatima Tsang has refused to allow gender stereotyping limit her options and she is also keen to encourage other women to push themselves beyond their comfort zones.
 It is this attitude, along with her own achievements to date, that have won Tsang – now Vice President, Sales Operations and Solutions, Asia Pacific, with digital communications business Global Cloud Xchange, a subsidiary of Reliance Communications – this year's Kellogg-HKUST EMBA Scholarship for Women.
Having worked in a range of areas within the telecommunications and internet industry over the past 15 years, Tsang felt the time was now right to hone her management skills, and broaden her outlook, on an EMBA program.
"I thought about it before but didn't take any action due to family issues. At this moment, however, I think I have not only gained enough work experience, I also need a better understanding of management issues." 
In addition, she says she would like to ensure she is in the best position to seize the opportunities arising from her company's upcoming changes.
"I want to have all the learning tools in my hands while I am still young and able to unleash my potential."
Aside from the scholarship, Tsang is funding her own studies, a fact that made her all the keener to make the right choice when deciding which program to apply to.She says that, while she was well aware of the Kellogg-HKUST EMBA's number-one ranking, there were other factors that led her to pick this course.
Position:
Vice President, Sales Operations and Solutions, Asia Pacific
Company:
Global Cloud Xchange
Office Location:
Hong Kong
Class of:
2016-2017