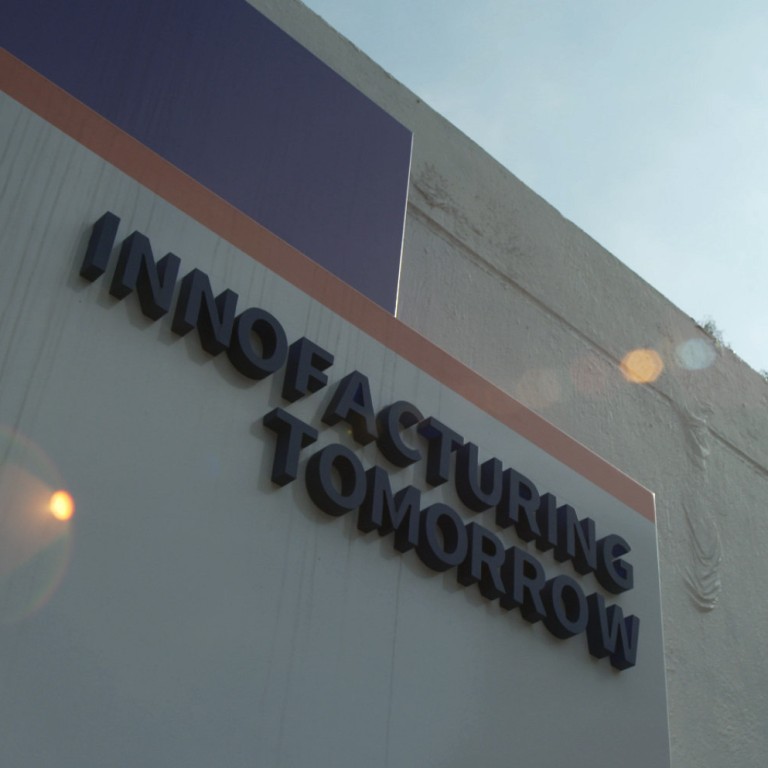 How focus on smart manufacturing unlocks opportunities for Hong Kong talent and industry
HKSTP's InnoParks aim to drive city's I&T opportunities and reindustrialisation amid new era of economic growth
Purpose-built facilities support tech-driven R&D and advanced manufacturing to create more highly skilled jobs
Paid Post:
Hong Kong Science and Technology Parks Corporation
[Sponsored article]
Hong Kong's rapidly developing innovation and technology (I&T) ecosystem is creating many exciting career opportunities for young talent.
Demand for technology talent is growing at an average annual rate of 4.3 per cent, with more than 57,600 people expected to be employed in this field by 2027 – making it one of the fastest expanding sectors among key and emerging industries, the government's Labour and Welfare Bureau has reported.
Matching young I&T talent with new advanced industries
Hong Kong Science and Technology Parks Corporation (HKSTP), a government statutory body set up to encourage I&T in the city and around the region, is also encouraging young people to pursue careers in the sector.
Its InnoPark concept – which has seen its three former industrial estates in Tai Po, Tseung Kwan O and Yuen Long repositioned as tech-centric InnoParks – is also generating new opportunities for young talent in the city. "Creating diverse jobs for the future generation is a big part of what we do," Albert Wong, CEO of HKSTP, says.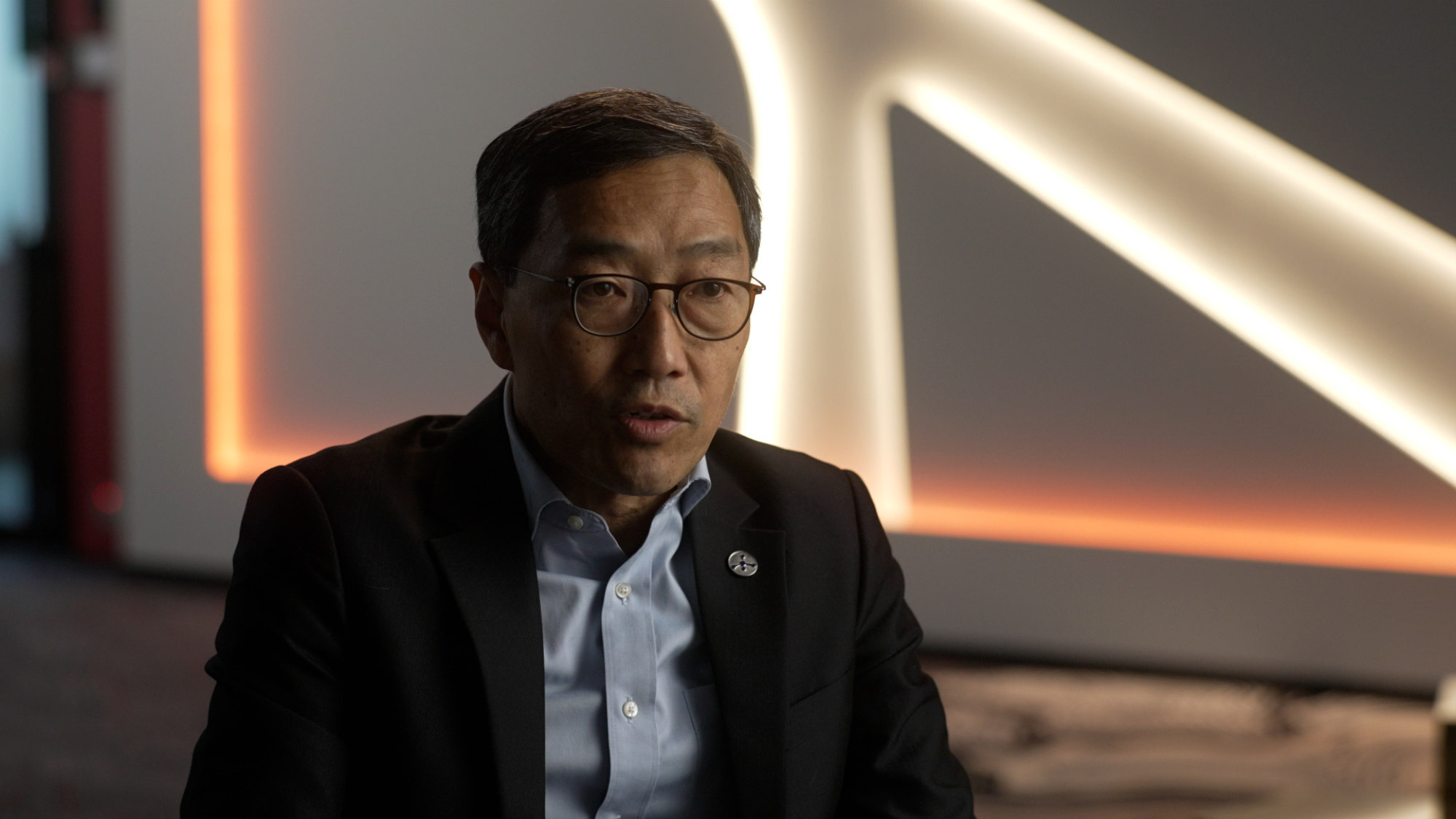 These InnoParks are supporting the government's drive to reindustrialise Hong Kong by encouraging traditional manufacturing industries to make greater use of automation and data exchange and advanced technologies.
This transformation will involve adopting business practices that employ artificial intelligence (AI) and the Internet of Things – the way computing devices embedded in everyday objects are interconnected via the internet, which enables them to share data.
Companies are being encouraged to embrace growing trends such as Industry 4.0's smart production techniques to create a more streamlined manufacturing process and a wider variety of high-end, value-added industries. This industrialisation drive is being supported financially by a number of different training schemes backed by the government's Innovation and Technology Fund.
"Reindustrialisation is an important part of the future of Hong Kong," Wong says. "We need to diversify our economy into areas other than just finance, tourism and logistics, and bring traditional industry up to speed with technology."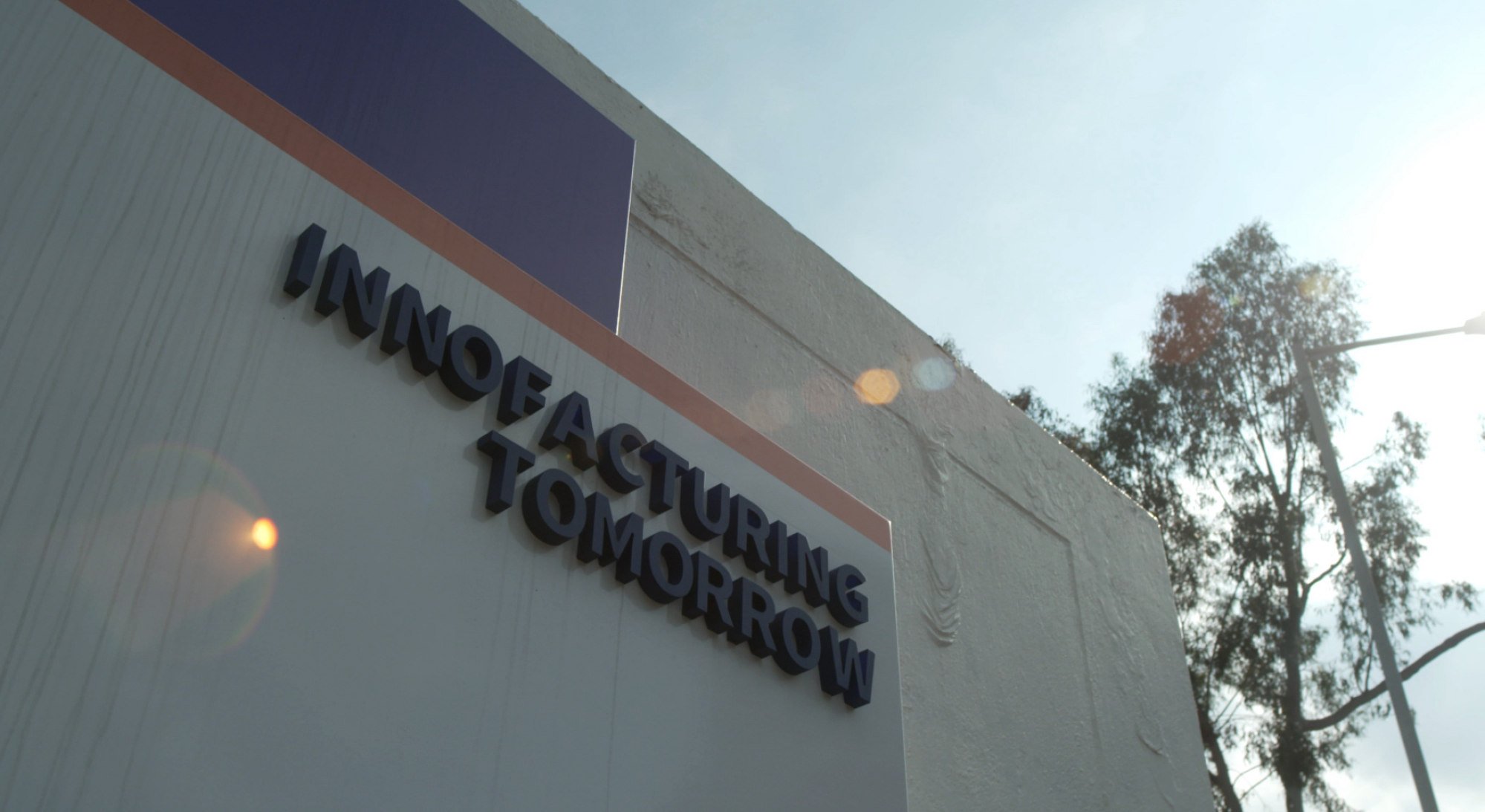 HKSTP is playing a key part in the process through its InnoParks, which provide facilities that enable smart manufacturing to take place.
"The world is changing and Hong Kong is different compared with 20 or 30 years ago," Wong says. "We believe that [the idea of] InnoPark has to be at the forefront of technology, as the manufacturing industry has to follow innovation."
He says part of the InnoPark concept involves promoting "Innofacturing", which he describes as the infusion of innovation into existing industries through the use of advanced technologies, such as AI, robotics and data analytics.
"Innofacturing is not just a play on words," Wong says. "It is an important part of repositioning industry. Manufacturing on its own is not enough: we need to incorporate innovative technologies into the industry."
He says HKSTP's InnoParks will help innovators accelerate their research into market-ready products by providing high-quality facilities and funding support. This will enhance Hong Kong's global reputation as an I&T hub and attract new businesses to the city, which will also help to create more job opportunities.
InnoPark will encourage digital medicine R&D collaboration
Medical technology is one sector benefitting from the development of the city's InnoParks.
Koln 3D Technology, a company specialising in customised digital medicine technologies and robotics and the city's first medical metal 3D printing enterprise, is currently based at HKSTP's Science Park, but this month it plans to move into Tai Po InnoPark's Mars Centre, which has been specially designed for the medical technology production and other precision manufacturing.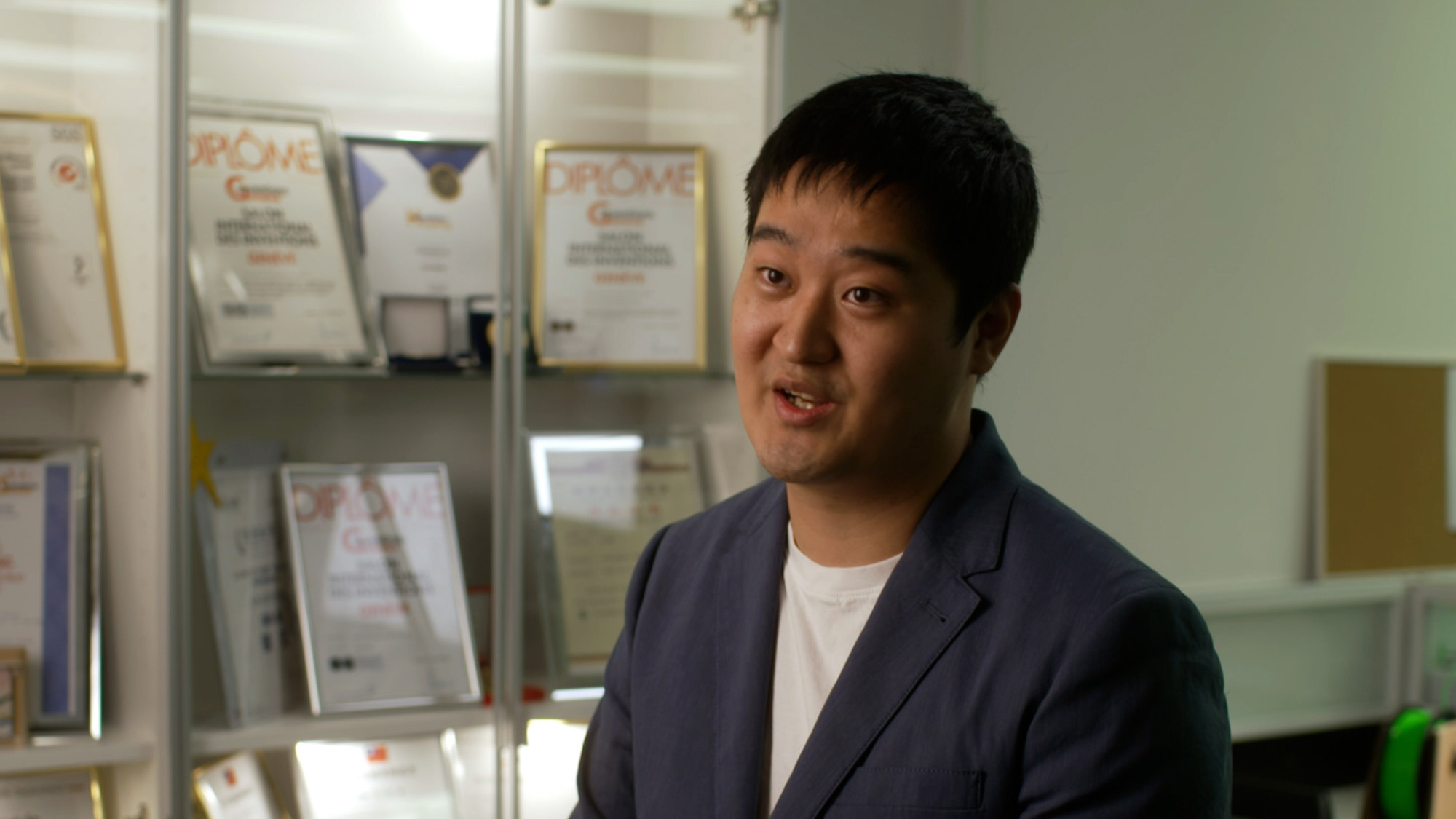 "Previously in Hong Kong, there was no industrial park that had the environment that matched the requirements of the medical industry, such as the space, facilities and cleanliness of the factory," Dr Haoran Sun, Koln 3D's deputy chief technology officer says. "Having this space is very helpful."
Koln 3D is known for its pioneering work manufacturing patient-specific bone implants for ankle and shoulder surgeries. "Our products reduce the risk and pain of surgeries and help patients recover better," Sun says. "They also enable junior surgeons to carry out complex procedures previously only carried out by senior surgeons."
He says moving into the new premises will enable Koln 3D to scale up its production and create more products. It will also base its new research and development (R&D) centre and an education centre at Tai Po InnoPark, which will enable it to invite medical professionals and young local talent to experience its latest products.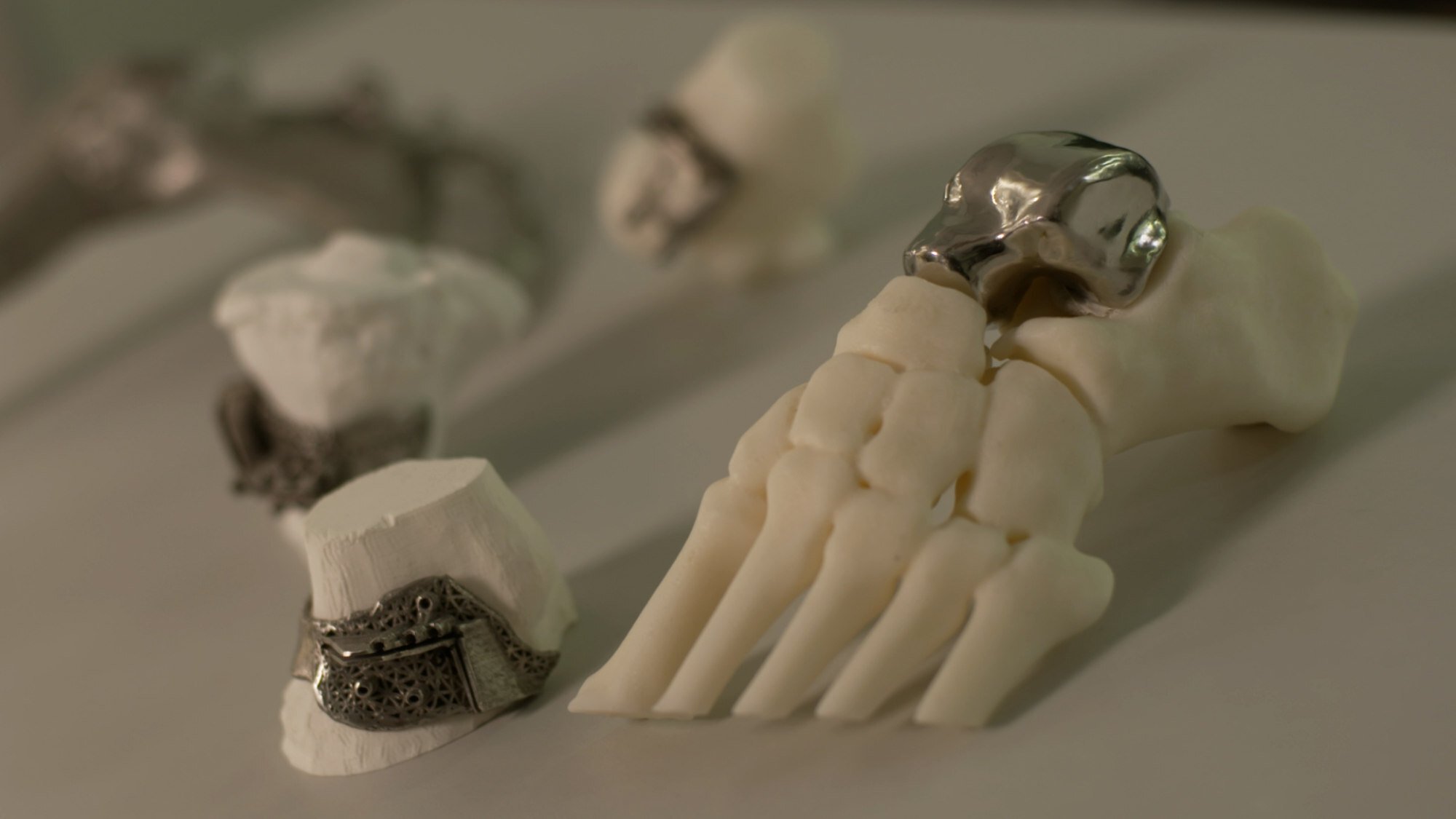 "The wonderful thing about [Tai Po] InnoPark is that it encourages companies from similar industries to get together," he says. "We can collaborate with each other, which can boost our innovations and also expand our business."
Improved testing can enhance food safety
Technology is playing an increasingly important role in ensuring that food safety controls and standards are maintained, which is an area of growing public concern amid the continuing Covid-19 pandemic.
Clara Pang, a quality assurance technician at the Hong Kong fast-food restaurant chain, Fairwood Fast Food, is responsible for carrying out daily microbiological tests on food at its main factory at Tai Po InnoPark. She graduated from the Hong Kong Baptist University with a bachelor's degree in food and nutrition sciences.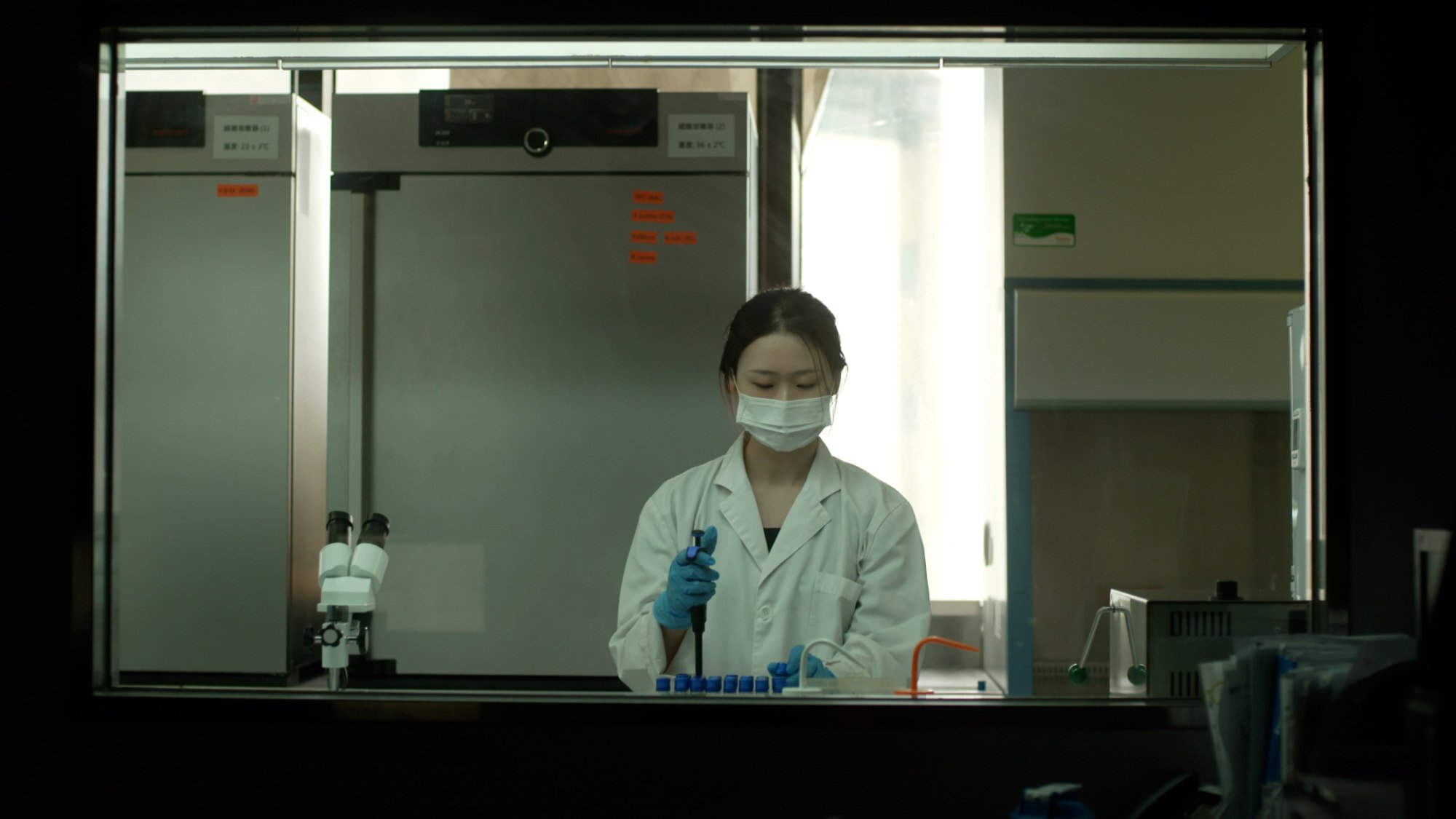 She says the company's purpose-built facilities help her to test the quality of a variety of raw food, cooked restaurant samples and kitchen products. Her work, which helps to manage and minimise food-borne health risks, has had a positive impact on the lives of people in Hong Kong.
"HKSTP provides Fairwood with infrastructure support at [Tai Po] InnoPark that enables us to increase our production capabilities and focus on enhancing our products and services," she says.
The company also plans to adopt the use of new polymerase chain reaction (PCR) test machines, which can detect a wider range of pathogens, such as a bacterium, virus or other microorganism that can cause disease.
"[Tai Po] InnoPark helps the industry to put smart manufacturing into practice and fosters positive competition in the food manufacturing industry that drives productivity and better quality," she says.
Future generations to drive growth of 'Innofacturing'
The city's InnoParks can not only offer benefits to different companies, but also create new employment opportunities for young R&D talents.
Sun, a PhD graduate in mechanical engineering from the University of Hong Kong, joined Koln 3D through HKSTP's Research Talent Hub, which is designed to nurture technology talent and encourage them to pursue careers in innovation and scientific research.
He says Hong Kong is home to many talented R&D students, but in the past they have struggled to find employment in the city because of the lack of businesses working in industry.
"The InnoPark [concept] creates the space for these companies, providing great opportunities for the young talent," he says, adding that the talent based at Tai Po InnoPark is part of a community of innovators working at companies from similar industries.
Pang also believes the InnoPark concept offers good employment prospects for young talent. "There are more and more companies like Fairwood which are willing to nurture talent and attract young people to join the industry," she says.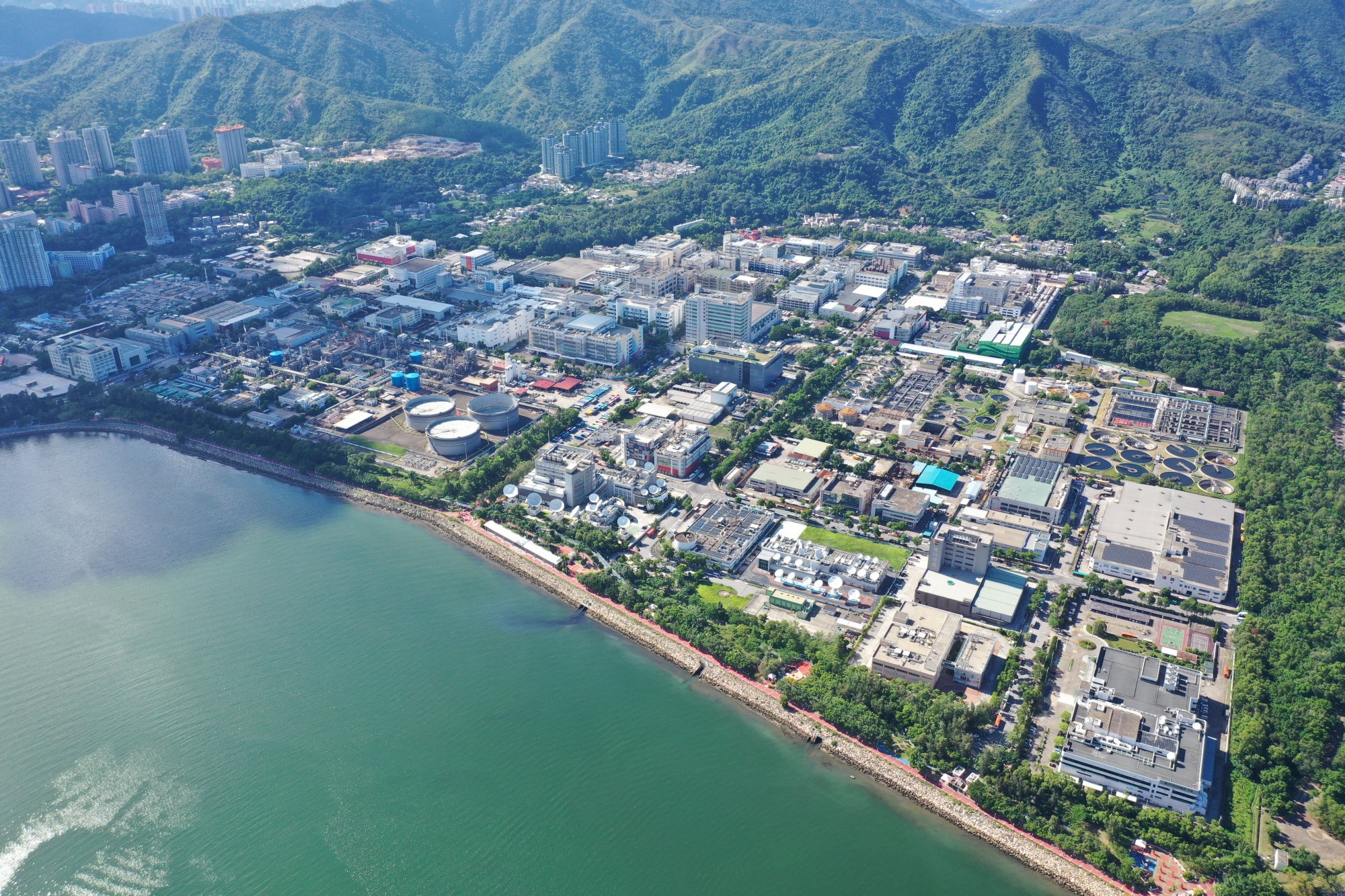 "As most of the largest food factories are located at Tai Po InnoPark, it is building a community within the industry which encourages collaboration and gives me opportunities to learn and grow."
Sun says he is optimistic about the future for both R&D and the reindustrialisation of Hong Kong. "Industry can grow because companies have the people to create ideas, the space to transform ideas into products and the capital to expand," he says.
Wong shares this confidence. "The ideal future for Hong Kong is that the younger generation has a choice in what they'd like to do, and the economy of Hong Kong is more diversified," he says.


Morning Studio is the commercial content team of the South China Morning Post (SCMP). It aims to engage readers through storytelling while enabling the brand behind the content to achieve its marketing objectives. The Morning Studio team consists of specialists in various areas such as journalism, multimedia graphics, video production, digital technology and marketing.