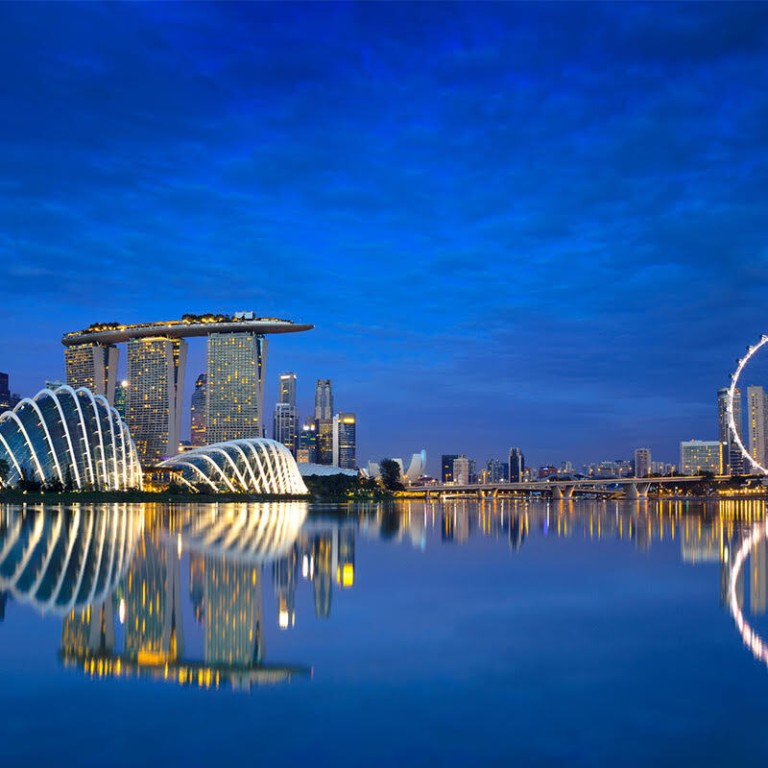 SINGAPORE – THE GATEWAY TO SOUTHEAST ASIA
[Sponsored Article]
With a consumer base of over 669 million, Southeast Asia (SEA) is brimming with business opportunities as the world's next economic powerhouse.
Southeast Asians are also among the most engaged mobile internet users globally. According to the e-Conomy SEA 2021 report by Google, Temasek and Bain, the region's internet economy is projected to triple to be worth US$360 billion in gross merchandise value by 2025. In addition, a report by the World Economic Forum predicts that digitally native millennials and Gen Z will make up 75 percent of SEA consumers by 2030.
At the same time, the culturally diverse region – characterised by its wide geographical spread and rapid adoption of digital, mobile-first technologies – has a strong demand for critical infrastructural, technological, banking, communications, and healthcare needs.
Companies that can address these urgent needs will not only be able to seize opportunities for business growth, but also improve and empower the lives of consumers in SEA.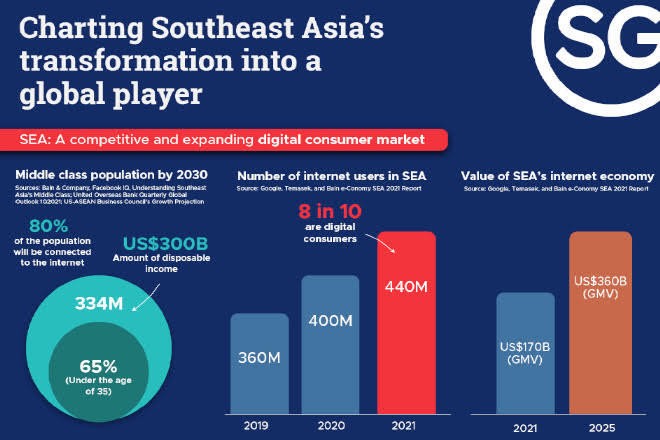 SINGAPORE: YOUR IDEAL PARTNER FOR SUSTAINABLE GROWTH IN SEA
Given its strategic proximity and ranking as one of the top logistics hubs in the world, Singapore is well-placed to support companies' regional growth expansion plans across key pillars such as tech, innovation and manufacturing.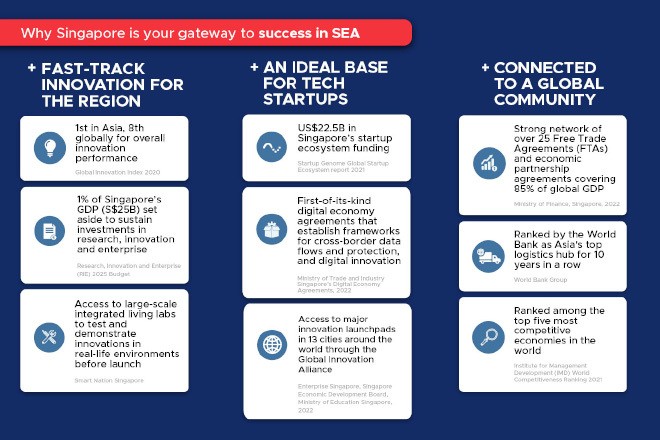 With Singapore having the highest concentration of regional headquarters in Asia Pacific, businesses are increasingly leveraging Singapore as their ideal "control tower" in SEA by setting up their regional bases here and spearheading expansion plans to drive growth.
Just in March 2022, Sony Music Group announced the opening of its flagship SEA headquarters in Singapore that aims to support thousands of regional and international artists, cementing its long-term commitment to the region. In October 2019, UK fintech company and startup Revolut chose to kick start its regional expansion journey from the city state, as it bids to launch an array of new financial services to consumers and businesses.
Beyond business growth, Singapore is also committed to partnering with companies to balance profit with purpose, uplifting the lives of communities.
For instance, global professional services firm GHD is striving to build a sustainable future in SEA and is exploring regional opportunities ranging from the deployment of green energy sources and low-carbon technologies to climate change adaptation and circular economy solutions. AquaEasy – a spinoff venture from tech giant Bosch – is developing first-in-the-world aquaculture solutions to improve production predictability and quality, and ensure farmers are able to maximise returns and reduce business risk. AquaEasy is also actively finding ways to feed the world more sustainably in the future.
With a network of multinational corporations and startups leveraging on Singapore as a base, companies can bring positive economic impact while leading the way to build a better and sustainable future for SEA in the long term.
Singapore is where people with vision and drive harness an infinite resource of ingenuity to generate possibilities, and bring about meaningful change. Singapore offers businesses and individuals a conducive business environment, a robust innovation ecosystem and a strong intellectual property protection framework, alongside reputable public institutions, stable political climate, and a liveable city.
Discover how Singapore can be your partner in leading your next phase of growth in SEA.
Join our community to get the latest insights on SEA.

This content has been created under the direction of an advertiser. It contains no editorial input or review from the South China Morning Post (SCMP), nor does it reflect the position of, or the editorial standards used by, the SCMP. The advertiser has paid for and approved the content.