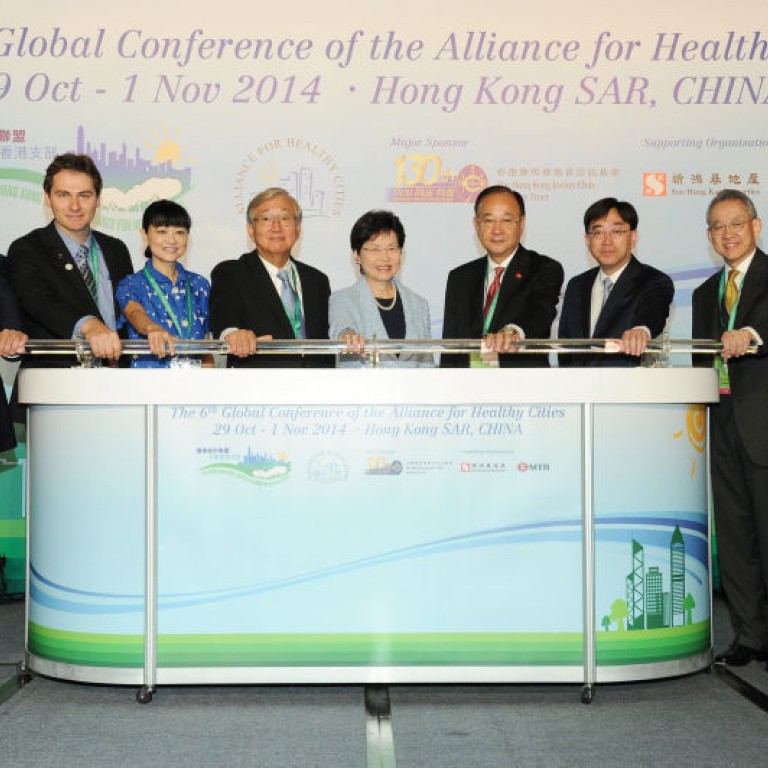 Don't miss out The 9th Global Conference of the AFHC
Over 150 experts across disciplines and from around the world will share valuable experiences and inspiring insights online at the conference.
[Sponsored Article]
The COVID-19 pandemic has brought a significant impact on all aspects of daily life, from individual's physical and mental health to the changing nature of work, safety measures and even city design.
As cities around the world have gradually adapted to the new 'normal' after overcoming challenges posed by the COVID-19 outbreak, how can they emerge healthier, more robust and smarter, in a sustainable manner, beyond the pandemic? 
This question matters to all of us: we need to be able to thrive together with our cities, as they formulate and adopt innovative ways to forge urban well-being and intelligence for the post COVID-19 era, by equipping ourselves with the latest information and inspiring insights from our high-level experts.
Thus, the upcoming 9th Global Conference of the Alliance for Healthy cities (AFHC), running from November 3 to 5 and under the theme "Smarter Healthy Cities Beyond COVID-19", offers us a timely platform to enhance our understanding of the most pressing issues and challenges facing cities around the world as well as their innovative solutions developed in pursuit of improved health and intelligence for the future. The topics discussed by the experts will range from medical and health to city planning and design.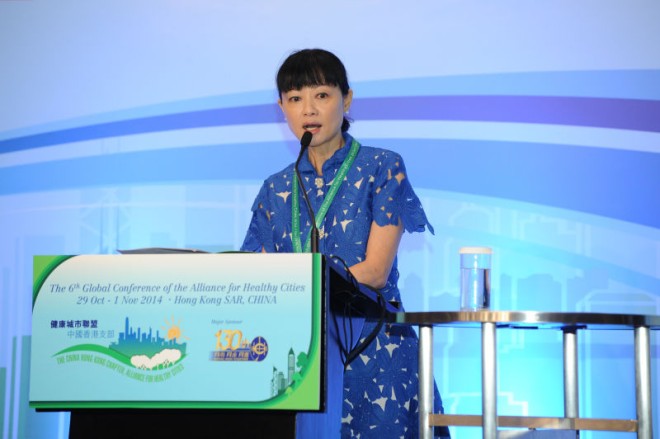 Chairman of the Organising Committee of the conference and Vice-chairman of the China Hong Kong Chapter AFHC, Ms Pong Scarlett Oi-lan, believes the conference takes place at the optimal time because we have been striving by every means to explore possible ways to tackle the situation and share our knowledge and experience, even though many people have adapted to the so-called 'new normal'. "We anticipate that the change of the usual conference format to webinar will attract more interested participants across the world to join it," she says. 
Fully supported by the WHO, the biennial international conference will gather, for three full days of packed programmes, over 150 international and local experts and policymakers in over 21 keynotes and plenary sessions, with a view of strengthening connections in anti-epidemic measures. They will not only engage the delegates by sharing their extraordinary experiences and insights in combating the pandemic. They will also make stimulating dialogues with one another and city representatives on the creative ways to transform our cities into healthier and smarter ones in the post COVID-19 era, with topics ranging from updated COVID-19 Control and Policy, Risk Communications in Emergencies, eHealth, Mental Health, SDG Sustainable Cities and Climate Action, Primary Healthcare Services, City Design, to Data-driven City Planning and more.
A global cross-sectoral event
Because the nature of "Healthy Cities" is multi-sectoral, the conference features expert speakers from diverse disciplines, including medical and public health, architecture, town planning, green organisations, youth leaders, academics, and mayors of cities in AFHC. 
Among the keynote speakers is Professor Wu Hao, Director, Fangzhuang Community Health Center of Fengtai District, Beijing. He is one of China's "National Outstanding Individual Awardees in the National Fights against COVID-19 Pandemic". He will talk about the control of COVID-19 and related government policies in the mainland. 
Dr Takeshi Kasai, Regional Director of Regional Office for Western Pacific, WHO, will focus on cities' roles in the COVID-19 preparedness and response efforts. WHO experts will also share their insights in risk communications in emergencies, age-friendly communities, mental health and food safety. Dr Terence Ng, Director of Policy & Technology Innovation Office, Health Promotion Board, Singapore, will discuss the country's eHealth programs. Meanwhile, Professor Du Xiang-wan, Deputy Director of National Energy Advisory Expert Committee, China will highlight China's green commitment in response to climate change, covering the actions and goals towards carbon neutrality and emission peak. 
Diverse perspectives will also be delivered by other keynote speakers, including: Mrs Carrie Lam, Chief Executive of HKSAR; Professor Sophia Chan, Secretary at Food and Health Bureau, HKSAR; Professor David Hui, an advisor to the Hong Kong Government and WHO on COVID-19, and Chairman at Department of Medicine and Therapeutics, Faculty of Medicine, the Chinese University of HK; and Dr Randeep Guleria, Director of the All India Institute of Medical Sciences, India.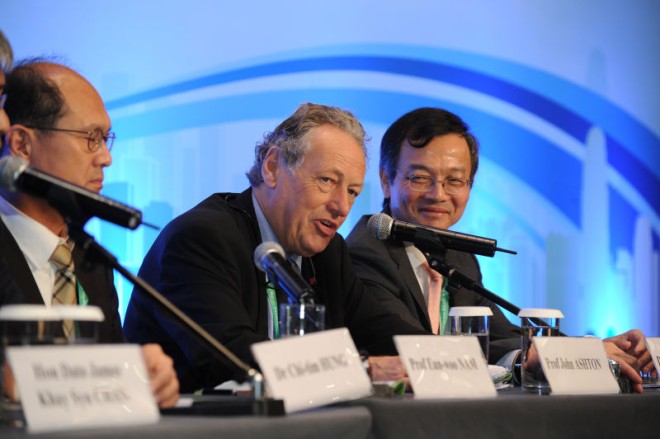 Over 20 themes, sub-themes & topics
The global conference emphasises inclusiveness. To cater to the delegates from a broad range of specialised fields with specific interests, the conference features a main theme, several sub-themes and parallel sessions (webinar rooms) focused on diverse but important topics. By joining the conference, you can raise your questions to the experts and also watch the webinar playback online in four languages. 
The main theme "Development of Smarter Healthy Cities" refers to the "Healthy Cities" programme, initiated by the WHO in the 1980s, that focuses on the well-being of people and cities. 
1 "Risk Communications in Emergencies": WHO experts and city representatives will discuss their experiences in using risk communication and community engagement to safeguard the health of individuals in cities amid global pandemics.
2 "Mental Health Under and Beyond COVID-19": WHO experts and practitioners in related fields will explore ways to integrate mental health into preparedness and response plans for public health emergencies. 
3 "Age-friendly Communities Beyond COVID-19": WHO experts will put forward ideas about integrating technologies with different age-friendly initiatives in the community.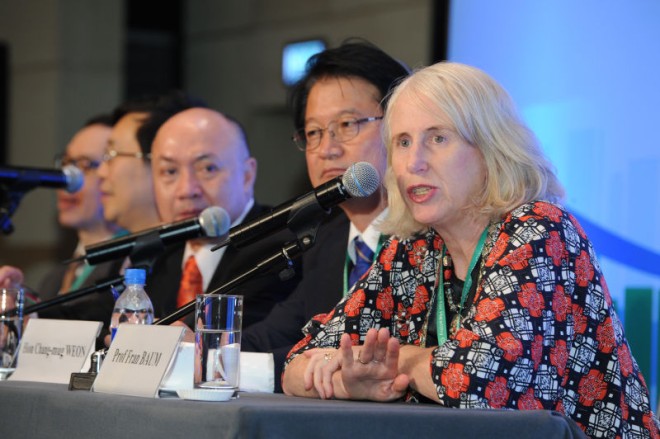 Multiple awards
Committed to promoting the concept of smarter healthy cities in the community and to the general public, the conference features multiple awards in recognition of significant contributions to "Healthy Cities", research projects, and outstanding young talents. They include: "WHO Healthy Cities Recognition 2021"; "Best COVID-19 Global Community Project Awards"; "Best Poster Awards"; "Young Investigator Awards"; "Global Photography Competition Beyond COVID-19"; and "AFHC Awards for Healthy Cities 2021". Conference participants will be able to vote for some of the awards.
The success of a smart healthy city not only requires the support and policy development from the government, but also the efforts made by every individual. Your participation and dedication are vital to make the global conference a great success and lead our city to become a smarter, healthier city for all. You will enjoy discounts for individual and group tickets by making purchases on or before October 30, 2021. For more details, please visit:
https://www.afhc2021.org/
The conference is organised by the China Hong Kong Chapter AFHC, supported by the Food and Health Bureau, HKSAR Department of Health, and solely funded by The Hong Kong Jockey Club Charities Trust. It also enjoys solid support from the Hong Kong SAR Government, the business sector and the community, with more than 56 government departments and professional organisations throwing their weight behind.   Appreciation also goes to media partners, Hong Kong Economic Times, SCMP and TOPick.
The Alliance for Healthy Cities (AFHC)
Originally a movement initiated by the WHO in 1986, AFHC is an international network aimed at protecting and enhancing the well-being of city dwellers. It was founded at the inaugural meeting held at WHO Regional Office for the Western Pacific in Manila, the Philippines, in 2003. AFHC advocates "Local Problems, Local Solutions and Local Resources", guided by seven principles: Intersectoral Collaboration; Community Participation; Health Promotion; Equity in Health; Primary Healthcare; Evidence-based Approach; and International Cooperation. 
The China Hong Kong Chapter of AFHC was established in 2007. 
 
Organising Committee
Chairman: 
Ms Scarlett Pong Oi-lan, BBS, JP
Members:
Mr George Ng Sze-fuk, GBS, JP
Dr Lam Ching-choi, SBS, JP
Mr Chow Yick-hay, BBS, JP
Prof Albert Lee