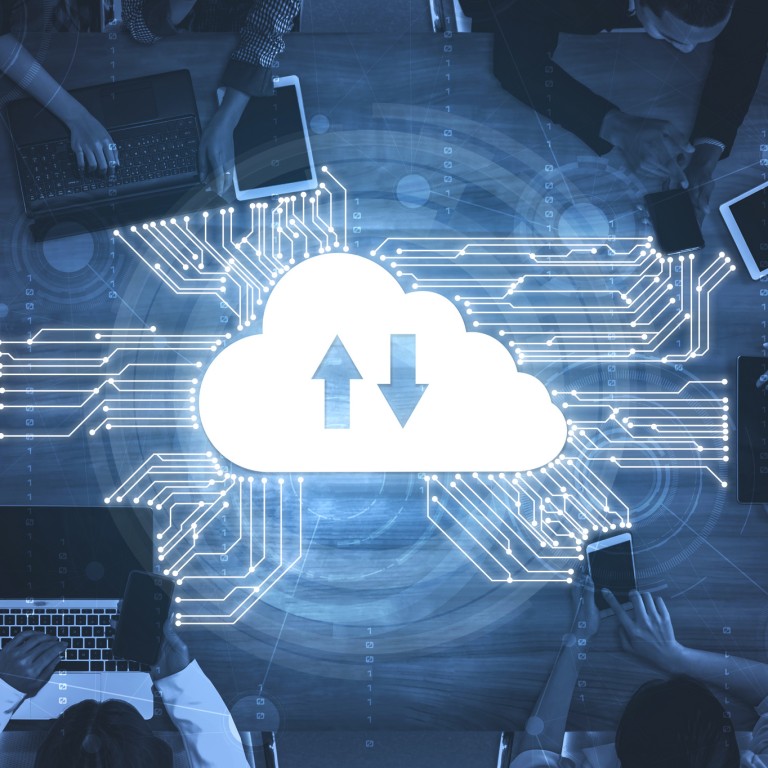 Inside Thailand's Digital Revolution
Why Tech Startups and Investors Favor Southeast Asia's Innovation Hub
Paid Post:
Thailand Board of Investment
[Sponsored Article]
Just a few years ago, two young expatriate Thai engineers were building their careers on opposite sides of the U.S.
In California, Varayuth "James" Yenbamroong was heading a satellite systems team at aerospace and defense contractor Northrop Grumman. In Boston, Aukrit Unahalekhaka was pursuing graduate studies at the prestigious Massachusetts Institute of Technology after spells working in Silicon Valley with Cisco Systems and as an advanced systems and technology consultant for professional services giant Accenture.
Both men's future prospects in a country where they had studied and worked for more than a decade could have been assured. Instead, they decided to head home to Thailand to join the vanguard of a digital revolution that is transforming Southeast Asia's second largest economy.
The two entrepreneurs' visions stretch literally from the earth to the sky. Aukrit, 32, co-founded Ricult, a startup that uses big data, artificial intelligence, machine learning and financial-based digital solutions to disrupt one of the world's most valuable industries – the $5 trillion farming and agriculture sector. Varayuth, 37, founded mu Space, which has established a space data center in Bangkok and is poised to launch its first satellite in 2021.
Major investments by digital and tech giants such as Switch of the U.S., Bosch of Germany, NTT Global Data Centers of Japan and Huawei of China are also helping Thailand to leapfrog into the digital economy and become the innovation hub of Asia.
The global pandemic, far from hindering Thailand's digital ambitions, has only made them more timely.  "The outbreak of Covid-19 has accelerated the digital transformation process and made it a business imperative," Joseph Hong, Managing Director of Bosch Thailand and Laos said in an interview.
Under a strategy sometimes known as Thailand 4.0, Government agencies have worked with the private sector to create digital infrastructure that's unmatched in the region. After creating a 13,000 square kilometer high tech zone outside Bangkok known as the Eastern Economic Corridor, Thailand can now boast Southeast Asia's most extensive 5G telecommunications network and its most advanced data center, submarine cable networks, digitalized factories and has started to build the first of a network of smart cities utilizing the Internet of Things. 
As a result, Thais have become among the most connected citizens on earth. In 2020, 84 percent of the population shopped online compared with the global average of 77 percent, according to the 2021 Global Digital Report compiled by research firms We Are Social and Hootesuite. Overall, Thailand's digital economy will triple in value to $53 billion within four years, the e-Conomy SEA 2020 report compiled by Google, Singapore Sovereign Wealth Fund Temasek and U.S. Consulting firm Bain & Co. estimates.
Such opportunities have inspired both Thai entrepreneurs and the investors who fund them. Aukrit of Ricult and Varayuth of mu Space have attracted high profile backers from the U.S., Europe and Japan and believe their companies are on track to become "unicorns" – the moniker given to startups valued at more than $1 billion.
Should they succeed, they won't be the first in Thailand. Flash Group, a logistics and e-commerce company founded by Komsan Lee, 29, a self-made entrepreneur born in a remote village in northern Thailand, has already passed that billion-dollar funding milestone.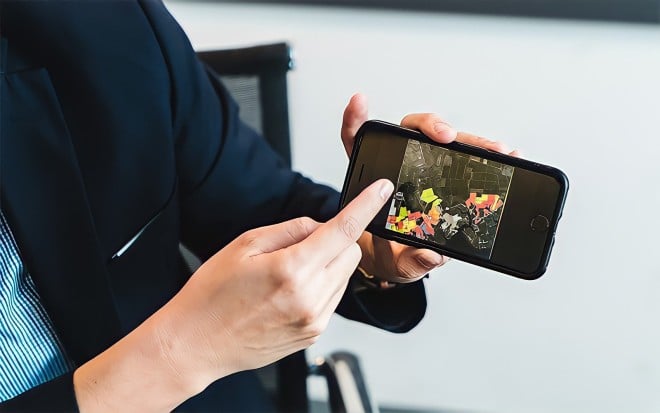 "When I returned from the U.S., I was amazed to find how digital connectivity had spread throughout the country," Aukrit says. "Thailand is in a unique sweet spot. We are ready for the digital economy because we have created the infrastructure."
Varayuth also highlights Thailand's strategic location as a regional crossroads and its strong talent pool as additional factors that persuaded him to establish his startup back in the land of his birth.  "Thailand is central to Southeast Asia – a pathway connecting the Pacific Ocean to the East with Europe to the West," he says. "Thai people are also really creative. For me, starting my business in Thailand was the perfect choice."
A key player in this digital revolution is the Thailand Board of Investment (BOI), which offers companies in the digital sector a suite of incentives that range from multi-year tax holidays and import duty exemptions to so-called smart visas that streamline immigration formalities for key talent. These BOI benefits are available to companies involved in all stages of digital evolution, from investments in technology infrastructure, to software development and digital services and platforms. They are also applicable to companies adopting Artificial Intelligence and the Internet of Things to upgrade manufacturing and boost productivity.
BOI incentives have certainly been key to luring digital industry giants from all points of the compass. 
In 2017, SUPERNAP (Thailand), a joint venture between U.S.-based Switch, the global leader in digital infrastructure, and leading Thai investors, opened a multi-million-dollar, 20 megawatt capacity data center identical to the highest rated so-called Tier IV Gold Standard data centers Switch builds in its home market. Furthermore, the company is planning in the future to triple that capacity by building two more data centers to meet the growing demand, SUPERNAP (Thailand) CEO Sunita Bottse said in an interview.
"The BOI incentive program supported our decision to invest in Thailand," Bottse said, adding that other factors included the kingdom's proximity and connectivity to neighboring Vietnam, Myanmar, Cambodia and Laos, excellent telecommunications and cable networks, and the business opportunity to house data to support Thailand's smart cities projects.
"Thailand 4.0, the Thai citizens' embracing of the digital revolution and the country's strategic geographical location at the center of Southeast Asia have easily positioned the country as the regional digital hub," she added.
Abel Deng, CEO of Huawei Technologies (Thailand), a unit of China's leading telecommunications company and owner of the world's largest portfolio of 5G patents, describes Thailand as the most advanced country among the 10-member Association of Southeast Asian Nations (ASEAN) in terms of rolling out 5G technology. "Bangkok is the city with the largest number and the highest density of iPhone 12 5G mobile phones -- more than 1 million," he says. "This far exceeds the industry's expectations."
Deng is well placed to know. In 2016, Huawei established its regional headquarters for ASEAN in Bangkok, in 2019 it launched the region's first 5G test bed in the Eastern Economic Corridor and is now about to open its third cloud data center in the kingdom. The company estimates that Thailand's digital economy is growing so quickly that by 2025 it will account for 35 percent of the country's GDP compared with 20 percent today.
Bosch, the German engineering and technology behemoth that has been doing business in Thailand since 1923, says it wants to be part of that growth. As the world's largest auto parts manufacturer, Bosch's Thailand unit is a key player in the country's highly successful auto industry, which exports vehicles to all parts of the globe.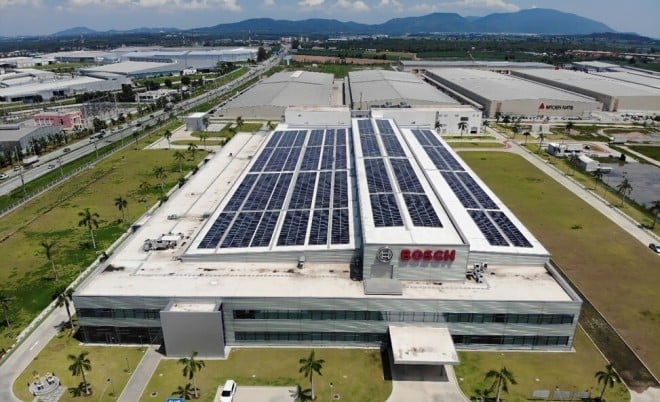 Bosch is also a trailblazer in the development of smart manufacturing and the so-called Artificial Intelligence of Things (AIoT) – the combination of Artificial Intelligence technologies with Internet of Things infrastructure. In Thailand, it has teamed up with leading Thai 5G telecoms operator AIS to trial smart factory digital technology and is exploring market potential for smart connected solutions. "Bosch has the vision to be one of the leading global AIoT companies," Hong says. "Thailand's digital journey will definitely help realize the market potential for Bosch."
Back in Thailand's startup scene, the founders of Ricult and mu Space believe they are also raising the digital bar. At mu Space, which is about to open its second factory, Varayuth envisages a day when his satellites won't need to be launched in the U.S. but at home in Thailand. When that happens, Varayuth will offer the millions of tourists who visit Thailand for its temples and beaches the additional attraction of space travel.  "It would be taking Thailand beyond a digital hub to becoming a spaceport hub," he says.
Over at Ricult, CEO Aukrit's ambitions, while firmly rooted in the earth, are equally ambitious. It was while studying at MIT that Aukrit hit on the idea of founding a company that could use digital technologies to lift two billion farmers in developing economies out of poverty by improving their productivity. But although a social enterprise, the idea goes far beyond philanthropy and is most definitely a "for profit". Indeed Aukrit's digital toolbox aims to profit everyone in the food chain including the banks that lend money to the farmers and the food mills and giant agribusiness that buy their crops.  "We are at the nexus of fintech and agtech," Aukrit explains. "We are a double bottom line. We believe we can do good and do well at the same time."
"Learn more about Investment in Thailand
here
"