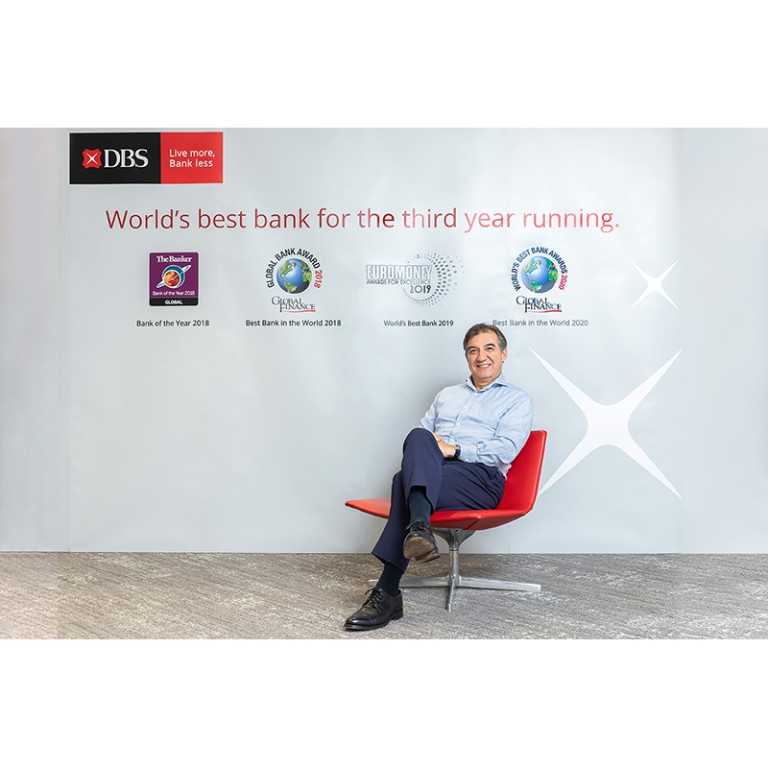 DBS Hong Kong taps fintech to keep customers engaged
[Sponsored Article]
Despite the disruption it has wrought on the global economy, Covid-19 has presented new opportunities in driving digital transformation in the banking sector.
In Hong Kong, DBS had been focusing on enhancing ways to serve and engage customers through digital innovation even before the pandemic. But the crisis has become a catalyst accelerating the digital transformation of its small and medium sized enterprise (SME) and individual customers, according to Sebastian Paredes, CEO of DBS Bank (Hong Kong).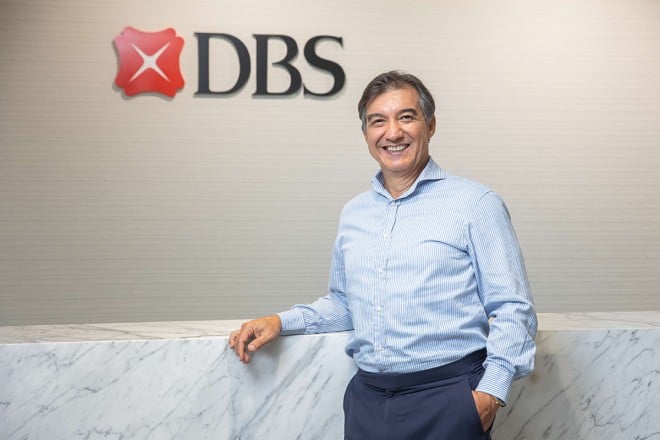 "We are finishing the last mile of banking digitalisation. Very soon, our customers will truly enjoy a seamless online banking experience even without any need to set foot in a branch," he said. "This means that all customer interactions will eventually be handled online without a human agent, fully supported by big data and artificial intelligence (AI)."
In being named "Best Bank in the World" in 2020 by Global Finance, the second time DBS has won this prestigious award from the New York-based financial publication, and the fourth such award for the third year in a row, the bank is cementing its global position as a leading Asian bank. And amid the digital disruptions, DBS is weaving banking into everyday life and adapting its services for experiences that impact tech-savvy businesses, communities and consumers.
Some SME customers were initially reluctant to engage digitally with their banks, but they have been "forced" to turn to digital banking platforms in the past few months amid social distancing restrictions. As such, the pandemic has prompted more customers, who were reluctant to use online banking solutions before, into the age of digital banking.
DBS has seen a surge in digital transactions and has quickly adjusted to the sudden increase in demand for mobile banking services. That change in user behaviour, Paredes believes, will last forever in the post-pandemic era. To stay competitive and capitalise on this trend, DBS is now on its way towards digitising all critical banking services, including customer onboarding and know your customer (KYC) procedures, which were major hurdles before.
In April, the bank transformed the traditional business account opening process for SMEs into a fully virtual and contact-free banking experience that can be completed in as quickly as just two days, anytime and anywhere. Designed with the SME customer in mind, Paredes said the bank's SME banking platform will soon be fully digitalised, from onboarding, to delivery and customer service, to offer a seamless journey.
"We are rolling out the fully automated SME banking platform in phases. In the first phase, we will focus on our corporate clients in Hong Kong, in other words, businesses owned by Hong Kong shareholders. We plan to extend the capabilities to businesses in the mainland China and overseas markets in the next phases," he said.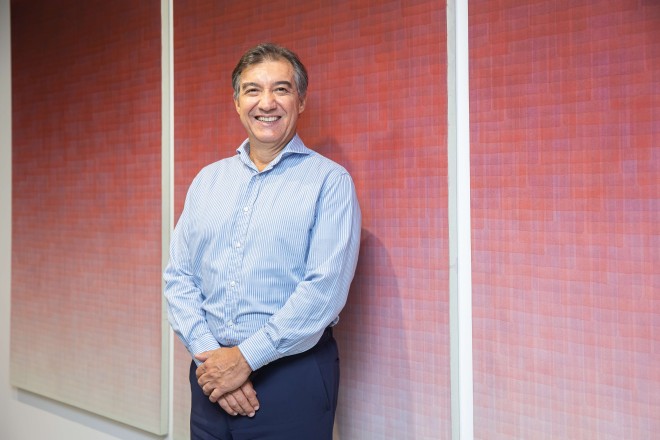 Furthermore, the bank supports the SME community with DBS BusinessClass, a comprehensive programme that enables SMEs and start-ups to expand their network, receive market insights and gain exclusive access to a knowledgeable community of Asia's business masterminds.
For individual customers, the bank launched the first fully virtual wealth management account opening solution last November. Both account opening solutions utilise instant identity verification, biometric recognition and state-of-the-art digital security to automate the complex application and approval process.
With growing demand for quick credit and loans, in part driven by a sharp rise in online shopping in recent months, the bank's credit application solution, part of the award-winning DBS Omni platform, now allows customers to increase their credit limit and get instant loans with just a few taps or clicks.
DBS also recently partnered with cloud-based accounting software solution Financio in Hong Kong to help corporate clients automate their manual book-keeping. In Singapore, the bank has teamed up with Keppel Technology and Innovation under a memorandum of understanding (MOU) to leverage digital technologies, including 5G-enabled solutions, to capture synergies, create opportunities and improve efficiencies for both companies.
"We don't sell partner solutions directly. Rather, we provide a platform through which partners can get customer information, for example accounting information from banking transactions, with their consent. This way, we help our SME customers avoid the difficulties of retrieving and sending information back and forth. That's a win-win-win for our customers, partners, and DBS."
DBS works closely with different solution providers in the fintech ecosystem to drive innovations. The bank's Startup Xchange programme also constantly reaches out to tech companies and seeks to co-create innovative solutions with them. To become partners, they undergo a stringent vetting process to ensure their solutions are designed for successful integration with the bank's platform and that their reputation is solid.
He said the arrival of 5G would empower DBS with more innovative solutions that can deliver more dynamic, feature-rich banking experiences. With much faster and more stable connectivity, 5G allows customer and transaction data to be collected and analysed at lightning speed. The deployment of AI algorithms will improve the customer experience by predicting what they might need in a particular scenario.
The pandemic has inevitably caused adverse impact on the financial standings of businesses, especially SMEs, in the city. Therefore, earlier this year, the bank introduced a comprehensive range of relief measures, including principal moratorium, import trade loan payment extension, the SME Financing Guarantee Scheme (SFGS), special fee waivers, and flexible funding facilities and interest rate concessions for medical supply companies.
"We are at the forefront of helping out SME and consumer banking customers and are particularly sensitive to their needs during this difficult time. Of course, we also have to acknowledge the efforts of the government in helping out the business sector and those in need."
In addition to relief measures, the bank launched a "Care more" initiative, as part of a SG$10.5-million (about HK$57 million) regional "DBS Stronger Together Fund", to provide support to the elderly and vulnerable groups by working with local charity partners.
"We reacted very quickly when the pandemic began. We engaged charitable foundations and social-service agencies to express our intention to make meaningful contributions or to provide voluntary services, especially to the most vulnerable groups."
As a responsible employer, DBS Bank (Hong Kong) has the obligation to make sure that employees are safe. But at the same time, banking services have to remain uninterrupted and, most importantly, operations have to be run safely, even if employees are arranged to work from home.
DBS Bank (Hong Kong) has put in place additional cybersecurity measures and secure remote-access systems based on risk assessment that enable over half of the workforce to work from home and maintain business continuity. Having said that, critical banking operations are still performed in the office, he added.
"While we recognise that we are living and operating in an unusual, uncertain time with very low interest rates and difficult economic conditions, DBS and DBS Bank (Hong Kong) have shown strong resilience. The bank is very well capitalised and profitable and is ahead of the game in innovation. Our confidence in Hong Kong as an international financial centre remains."

This content has been created under the direction of an advertiser. It contains no editorial input or review from the South China Morning Post (SCMP), nor does it reflect the position of, or the editorial standards used by, the SCMP. The advertiser has paid for and approved the content.