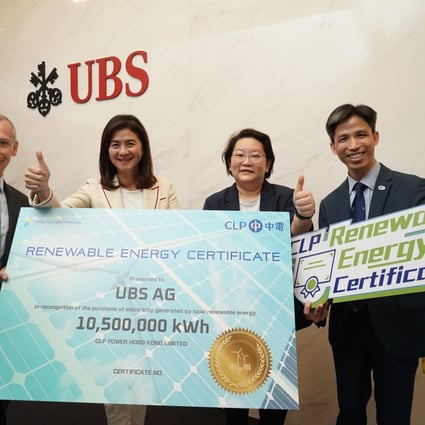 Business encouraged to be partners of CLP's forward-looking decarbonisation programme
Follow your favourite topic and get notified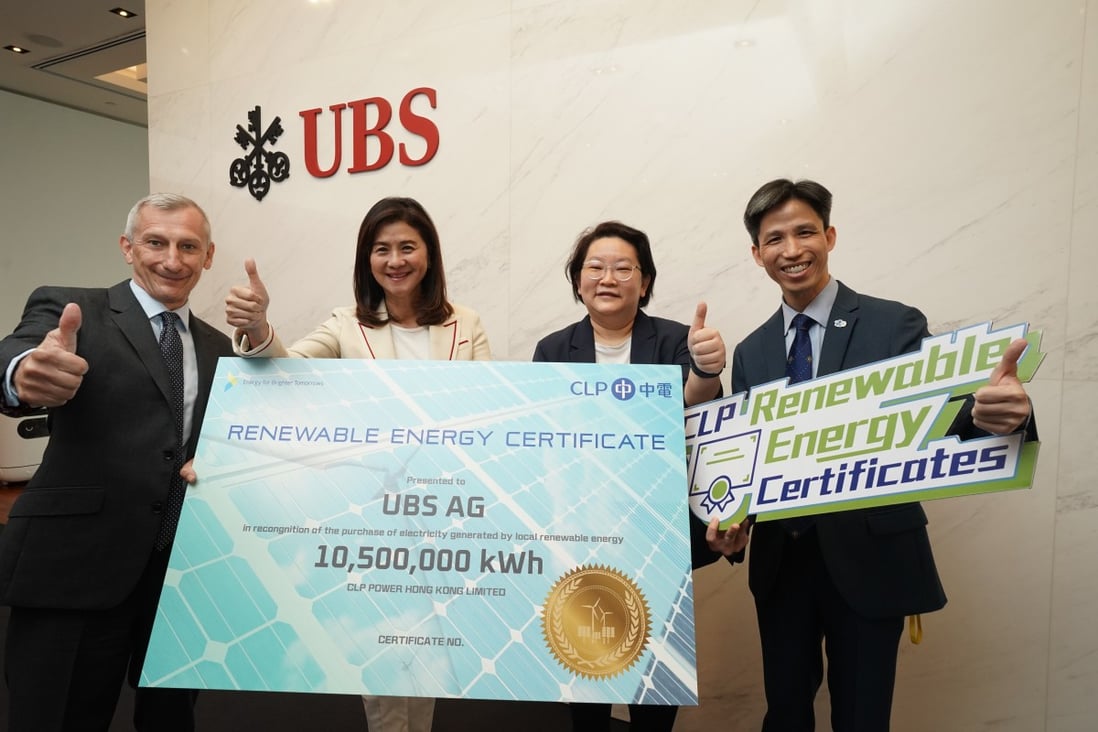 Decarbonisation holds the key to a sustainable future; CLP has initiated a range of programmes for its partners to become green world friendly, and the Renewable Energy Certificates (RECs) is increasingly celebrated in business.
Decarbonisation is one of the main priorities of CLP for its transition to a "Utility of the Future". The power company's decarbonisation strategy involves a holistic approach, reducing the dependence on coal while helping customers lower their consumption and increase energy efficiency.
"CLP is fully aware of, and prepared for a challenging greener future, and takes appropriate measures to reach its targets. We are committed to helping the Government achieve its 2050 carbon neutrality target through increasing low-carbon electricity supply, and supporting our customers in lowering their carbon footprint." says Lena Low, Senior Director – Customer & Business Development of CLP Power. Low adds that CLP is also setting aside investment to develop advanced technologies and innovations to reduce carbon intensity in electricity generation. 
2020 is a milestone year in CLP's journey towards low-carbon power generation, as it registered a 26 per cent reduction in carbon intensity compared with the year before, a figure comparing favourably with many other developed economies.
CLP has also rolled out initiatives to encourage and motivate business customers to implement various energy saving solutions and renewable energy options, while making a range of professional services such as energy audits and peak demand management easily accessible to customers. In addition, CLP has taken an active role in encouraging energy saving among business customers, including the Eco Building Fund and the Electrical Equipment Upgrade Scheme. And more recently the Feed-in Tariff (FiT) scheme and the RECs programme to promote the development of renewable energy.
REC represents the environmental attributes of renewable electricity that are either directly generated or purchased by CLP from local renewable energy sources; including solar power, wind power and landfill gas projects. Most of the energy is generated within a 25 kilometre radius of the point of consumption. Companies supporting the initiative buy various units of RECs from CLP, and they will be able to obtain a reliable round-the-clock green energy mix for renewable energy consumption.  CLP RECs are recognised by RE100, a global collaboration which engages, supports, and showcases influential companies committed to using entirely renewable power.
Thanks to CLP's ongoing efforts to promote decarbonisation over the years, more and more of the utility's business customers have embraced the ideal. Recently, CLP has joined hands with internationally renowned wealth management firm UBS in a green energy partnership arrangement. Over a period of five years from 2021, UBS is committed to buying a total of 10.5 gigawatt hours' (GWh) worth of CLP RECs. This is equivalent to a reduction of around 3,800 tonnes in carbon emissions.
Consider the encouraging experience of UBS staying at the fore of sustainability. In 2015, it joined the global green energy initiative RE100 with a commitment to source 100 per cent of its electricity consumption from renewable sources. It has since been an active partner of the initiative.
As of July 1, 2020, UBS reached its ambitious 2020 target globally on sourcing all of its electricity consumption from renewable sources. And also reduced its greenhouse gas footprint by 79 per cent compared with its benchmark year 2004, according to the company's sustainability report 2020.
The UBS experience represents a fine example of how a company can fulfil global corporate renewable energy commitment, support green energy strategy and reduce emissions associated with electricity simply by embracing RECs. 
In line with the UBS Group's pledge, UBS Hong Kong has taken a multitude of energy-saving initiatives. 
Its Tsim Sha Tsui office, for example, has been certified to LEED Gold level. The data-driven connected lighting technology, and the use of energy-saving LED lights for the entire office space accounts for about 23 per cent energy reduction. In addition, the building uses 100 per cent daylight responsive controls in regularly occupied spaces within 4.6 metres of windows, or under skylights. By rated power, the building gets 100 per cent energy efficient ENERGY STAR-rated equipment and appliances. 
"It is our mandate and ambition to support the transition towards a low carbon economy of the future," notes Amy Lo, Co-Head of Wealth Management Asia Pacific, Head and Chief Executive of UBS Hong Kong, and a Group Managing Director at UBS. She adds: "Sustainable finance is thus our core solution to all clients and this engagement with CLP shows our commitment to net-zero carbon emissions for the future."
All businesses in Hong Kong that wish to show their care towards a sustainable world, and that are keen on being a supportive partner to the city's decarbonisation journey, are encouraged to adopt various green programmes initiated by Hong Kong's leading energy provider. There will always be opportunities for businesses to learn from the best practices, like the one shown by UBS Hong Kong, and to demonstrate to others their own undertaking.