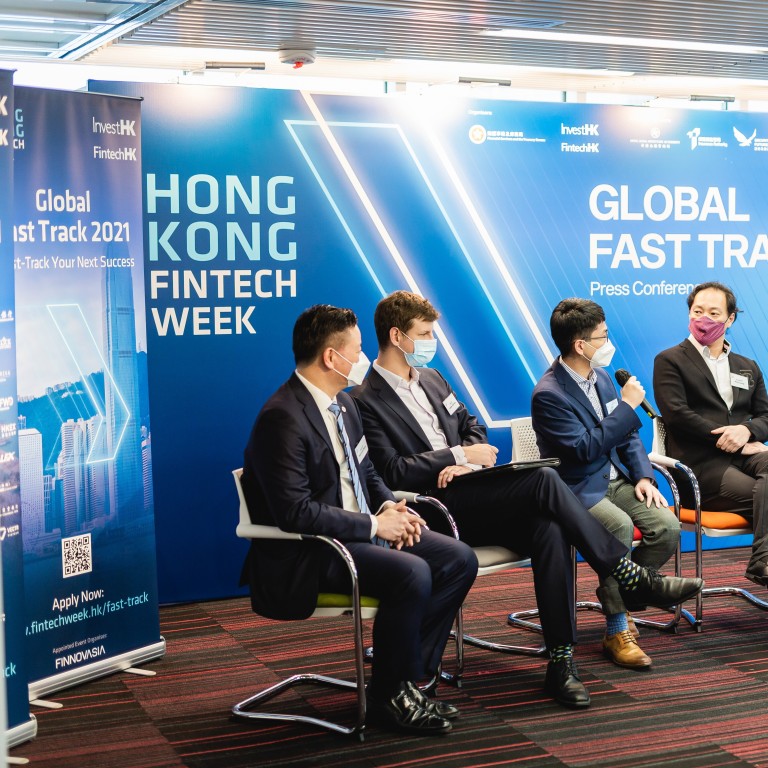 How Hong Kong fast-tracks businesses to embrace change and scale through fintech
InvestHK's Global Fast Track 2021 helps companies scale up, meet new financial institutions, corporate clients and investors
Programme – open to qualified applicants until September 10 – is part of city's extensive support ecosystem for fintech development
 [Sponsored Article]
It is no surprise that Hong Kong, one of the world's leading financial centres, has evolved into a prime location for the fast-growing financial technology (fintech) sector. The city is home to more than 600 fintech companies and start-ups, including five unicorns, and is Asia's wealthiest fintech hub outside mainland China.
Hong Kong's strong funding environment is just one of the factors helping to drive the growth of the city's fintech sector. HKEX, the stock exchange of Hong Kong, says the city has the second largest private equity fund pool in Asia-Pacific after mainland China, with Hong Kong's top five start-ups alone raising more than US$845 million through venture funding last year.
The Hong Kong government continues to allocate funds and support to help build a strong and stable fintech ecosystem. In its 2018/2019 budget, for example, it set aside nearly US$65 million for the development of financial services over the next five years.
Last year, the Financial Services and the Treasury Bureau launched the Fintech Anti-epidemic Scheme for Talent Development to provide subsidies to companies in the sector for hiring fintech talent. Total funding is expected to reach HK$120 million (US$15.5 million).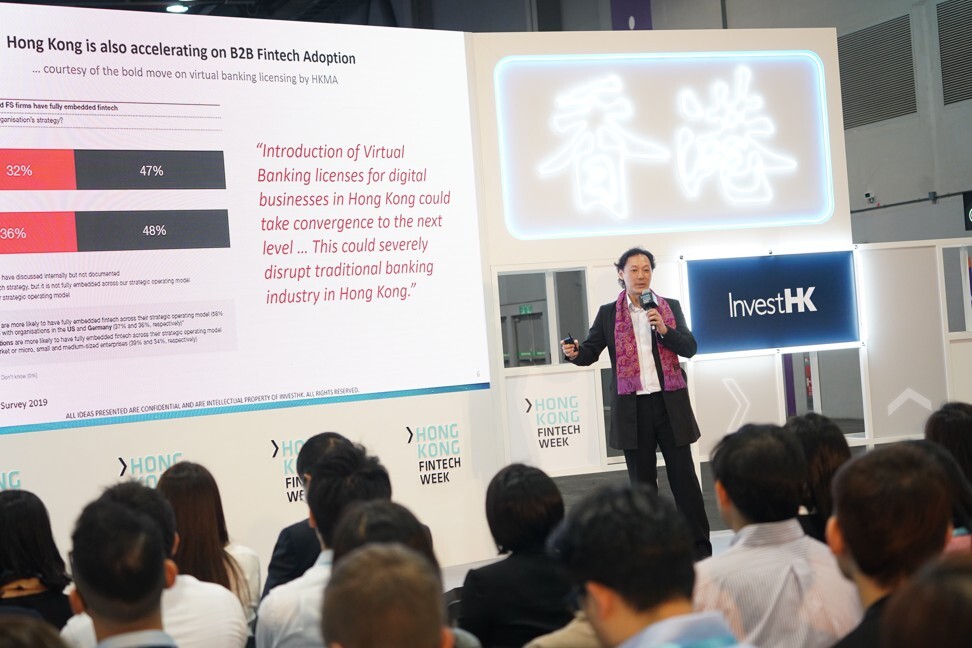 In February, the bureau's Fintech Proof-of-Concept Subsidy Scheme was launched to fund innovative fintech projects with strong commercial potential in the financial services industry. The government has earmarked HK$10 million for the scheme.
The Hong Kong Monetary Authority, the government authority responsible for maintaining monetary and banking stability, launched its "Fintech 2025" strategy in June, which aims to encourage the city's financial sector to comprehensively adopt fintech by 2025. The move will include supervisory guidance, as well as support to ensure the city's Central Bank Digital Currency leadership, facilitating the creation of the next-generation data infrastructure and nurturing more fintech-savvy talent.
Lure of Greater Bay Area
The city's geographic location is another major attraction for fintech business. Invest Hong Kong, a government department promoting the city's position as a leading international business location in Asia, says the easy access to mainland China, Southeast Asia and international markets is the deciding factor for fintech companies looking to set up in the region.
The Chinese market, in particular Hong Kong's central role in the Guangdong-Hong Kong-Macau Greater Bay Area (GBA) megalopolis – is a huge draw. This economic powerhouse gives fintech companies direct access to a city cluster with a population of more than 80 million and a gross domestic product of US$1.67 trillion.
Hong Kong is ideally placed to serve as an operating base for fintechs looking to access this huge market. Research by professional services firm Accenture suggests 51 per cent of the city's firms working in the sector are actively investing in the GBA already, and a further 31 per cent say they plan to invest in the future.
Proven fintech success
The city is already a proven launch pad for fintech businesses looking to scale up their operations. Airwallex, for example, a cross-border payments unicorn based in Hong Kong, raised US$300 million from Series D funding, which valued the company at US$2.6 billion. Founded in 2005, the company has grown to over 600 employees across 12 international offices.
AMTD Digital, the one-stop digital solutions arm of Hong Kong homegrown financial services conglomerate AMTD Group, raised US$285 million last year in a funding round from investors including Value Partners, Greater Bay Area Homeland Investments, Vision Knight Capital, and Maoyan Entertainment.
The city's TNG Wallet, a peer-to-peer payments system, raised US$100 million from Series A funding – a record amount for a fintech company. Online lending platform WeLab, founded in Hong Kong in 2013, has served more than 50 million accumulated users and so far raised over US$600 million in strategic investment.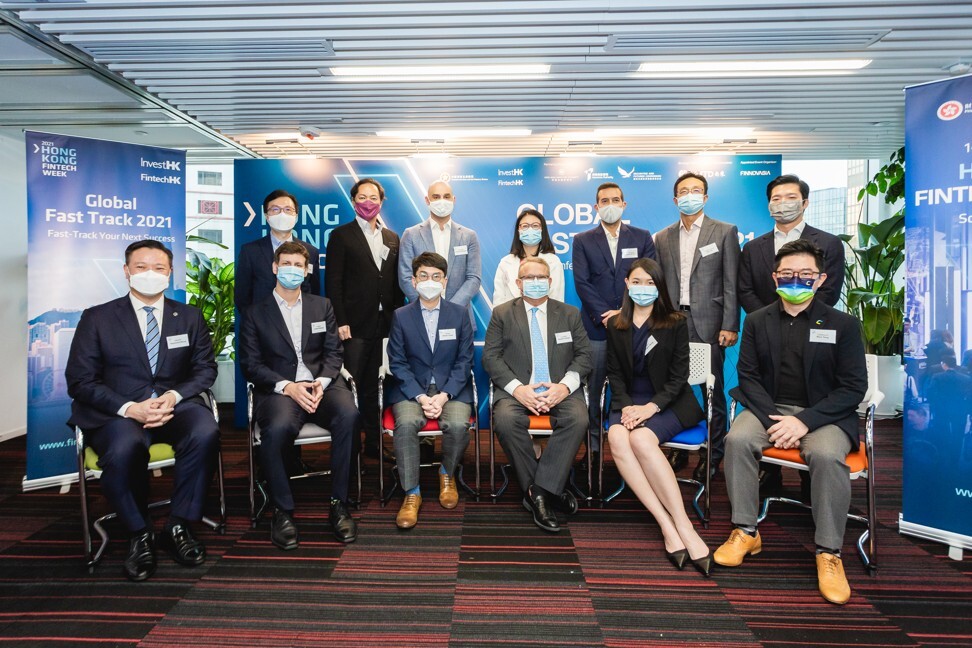 "We are recording a huge uptick in interest from fintech companies that want to expand internationally," King Leung, head of fintech at InvestHK, says. "Hong Kong offers something very few other fintech hubs can – massive scale-up potential. Fintechs can access all the financing, knowledge, advice, skills and talent together in one place."
A global fast track to success
Against this background, InvestHK has launched the Global Fast Track 2021 programme. Now in its second year, the programme offers all qualified applicants the opportunity to scale up and experience fast-tracked access to potential clients and strategic fintech investors, which in turn will help enhance their operations in Hong Kong, Asia and beyond.
Representatives from more than 80 "Corporate and Investor Champions" will be available to explore business opportunities with fintech participants.
These companies include some of the biggest names in finance, including Hong Kong FinTech Week's strategic partner AMTD, AIA, Goldman Sachs, HSBC and Standard Chartered, as well as leading corporations such as Jardines and Tencent Cloud.
More than 80 per cent of these champions have established their global or regional headquarters in Hong Kong, which presents a great opportunity for fintechs to scale.
"This year's programme is the most comprehensive to date," Leung says. "It brings together over 80 corporate and investor champions, and several of Hong Kong's soft-landing support programmes backed by the government into a single 'Global Fast Track' scale-up offering."
Dr Calvin Choi, chairman of AMTD Group, says he is looking for a wide range of fintech solutions and exploring new sub-verticals, including those in the areas of artificial intelligence, wealth technology, digital assets, insurance and technology, and environmental, social and corporate governance.
"We are committed to offering opportunities for companies participating in the Global Fast Track programme to connect with our partners and stakeholders through our unique AMTD SpiderNet ecosystem, giving them the unique chance to deeply interact with multi-diversified companies and industry leaders from around Asia and beyond that are eager to connect with innovative entrepreneurs," he says.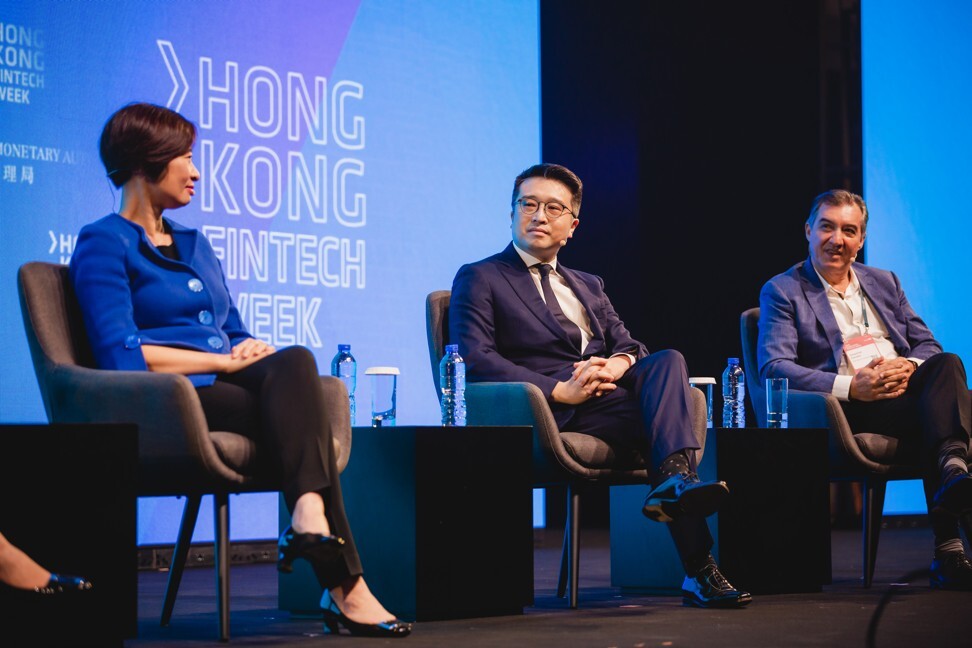 AMTD has been the sole strategic partner for Hong Kong FinTech Week for four consecutive years, and it is also a corporate and investor champion of the programme.
Be part of the action
The Global Fast Track programme is free to join and is open to all local, mainland Chinese and overseas fintech companies. Included in the programme is a tailored one-to-one virtual matchmaking service that can be used by the champions to arrange one-on-one meetings with applicants, a pitching competition, and one-stop consultation and assistance from InvestHK, local regulators and other partners.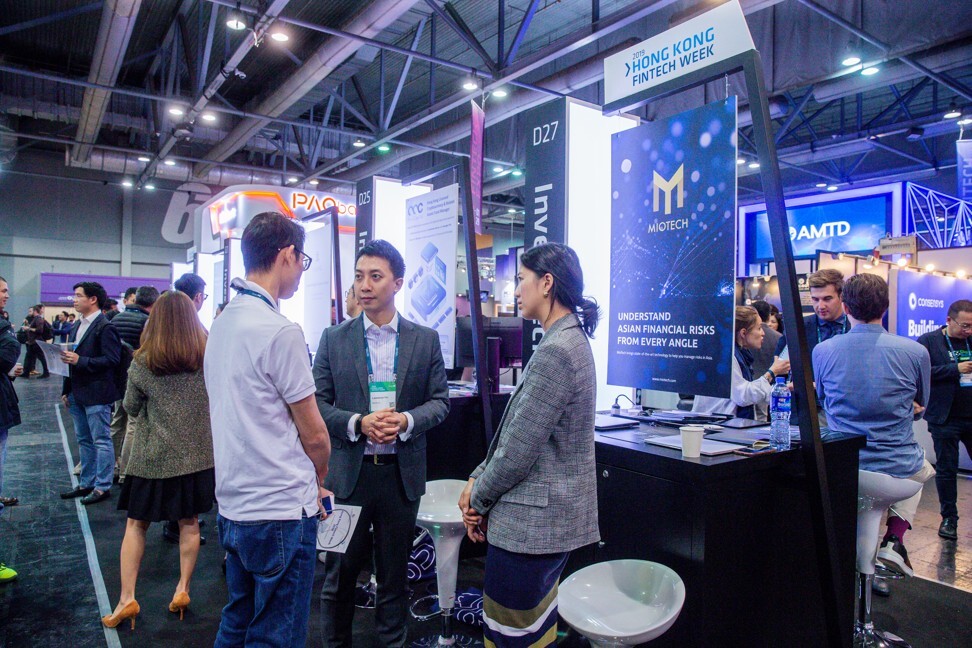 Applications can be made online from now until September 10. The most promising fintech enterprises will be invited to enter a pitch competition judged by a panel comprising representatives from various champions, and the winners will be announced at the
2021 Hong Kong FinTech Week
, staged at Hong Kong Convention and Exhibition Centre – and also accessible online – from November 1 to 5.
All applicants will be eligible to access the dedicated matchmaking portal for one-to-one meetings, held over six weeks from the end of October. For more details, please go to
fintechweek.hk/fast-track
.