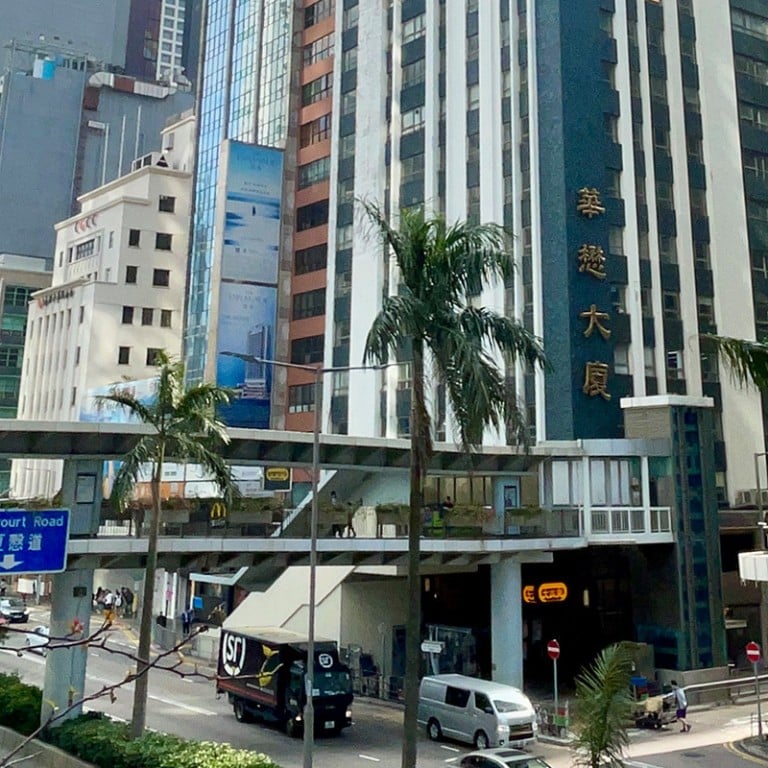 Chinachem Group launches flexible workspace in partnership with the Hive to meet increased demand for flexibility in the workplace
[Sponsored Article]
The world is witnessing a change in workplace trends as we enter the New Normal, with businesses of all sizes looking for new workspace options that underline flexibility, agility and productivity.
With the global corporations shifting their workplace strategy towards a hybrid working model where workers split their time between home and the office, Chinachem Group is excited to announce the partnership with the Hive, an internationally renowned operator specializing in member experience and connection, to launch an over 17,000-square-foot new flexible workspace in the heart of Central, Hong Kong.
The new workspace is at Chinachem Tower, which is ideally located in the heart of Central overlooking Victoria Harbour. The space will be home to over 300 members and hold community, productivity and sustainability at its core.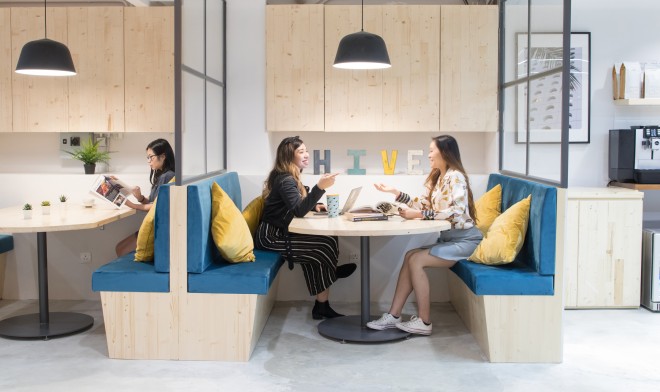 Flexibility and Costing are Key Considerations under the New Normal
While employees are increasingly focused on improving work-life balance, corporations are also seeing the need for greater flexibility and productivity under the New Normal. With the ever-changing business landscape, companies of all sizes are exploring new workspace options. A recent market survey by JLL revealed that 41% of companies across the world expect to increase the use of flexible workspaces as part of their post-pandemic workplace strategy, showing strong signs of continued growth for the industry.
Flexible space provides tenants with many competitive advantages such as flexible terms, the ability to down- and up-size, cost savings in upfront capital expenditure and shortened setup times - all providing turn-key opportunities for businesses to move quickly and operate with agility. These factors help to address companies' need for greater flexibility and headcount mobility in their workplace strategy and allow them to quickly adapt to global workspace trends. Flexible spaces managed by reputable and experienced operators are also well equipped with amenities, engaging communities, and a variety of facilities to accommodate the daily needs of members.
 
CCG x the Hive: A Winning Formula to Help Tenants Thrive
Chinachem Group is committed to adding asset value and takes full ownership of this brand-new Flexible Workspace project at Chinachem Tower. The group is funding the entire project investment, renovation work, as well as the operating expenses of the space. Being one of the top industry players with award-winning background, the Hive is operating flexible workspaces in Asia Pacific with 21 locations across 7 countries. As the operator of this project, the Hive will manage the day-to-day operations of the business. Their mission is to focus on building a welcoming, vibrant community which inspires creativity and productivity, allowing members to collaborate, network and create business opportunities.
All members of the new workspace will have full access to the Hive's 9 locations across Hong Kong and 21 across the region. 
 
Ms. June Ng, Senior Manager, Business Transformation and Innovation of Chinachem Group, said, "We are committed to building an excellent and tailor-made flexible workspace in the heart of Central through this pilot project.  We envision the project to become a unique hub that brings together different industries and emerging enterprises, sparking new synergies and opportunities."
Conveniently situated at 34-37 Connaught Road Central, Chinachem Tower is only 2 minutes' walk from Central MTR Station. The brand-new flexible workspace occupies four floors spanning over 17,000 square feet and commands stunning views of IFC, Exchange Square and Victoria Harbour. The project provides over 300 members with access to a variety of membership options. There are 38 private offices which cater to teams of various sizes ranging from 2 to 20 persons. It also features 6 meeting rooms equipped with video conferencing facilities, a large communal area and an open pantry with a self-serve cafe.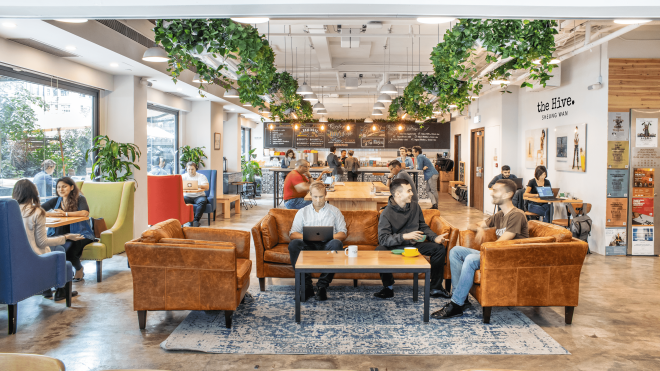 The project's design focuses on sustainability by incorporating natural elements to infuse warmth and energy into the project. The space features large windows and internal glass partitions to allow maximum natural daylight for all offices. Wooden furniture helps create an inviting and comfortable ambience for a perfect workplace.  
The new flexible workspace will be open to the public in April 2022. Memberships start at HK$3,000 per month, with the flexibility of short to long term rentals. For further enquiries, please call +852 3584 7869 or email to
[email protected]
.

This content has been created under the direction of an advertiser. It contains no editorial input or review from the South China Morning Post (SCMP), nor does it reflect the position of, or the editorial standards used by, the SCMP. The advertiser has paid for and approved the content.