In Partnership With
Qantas Airways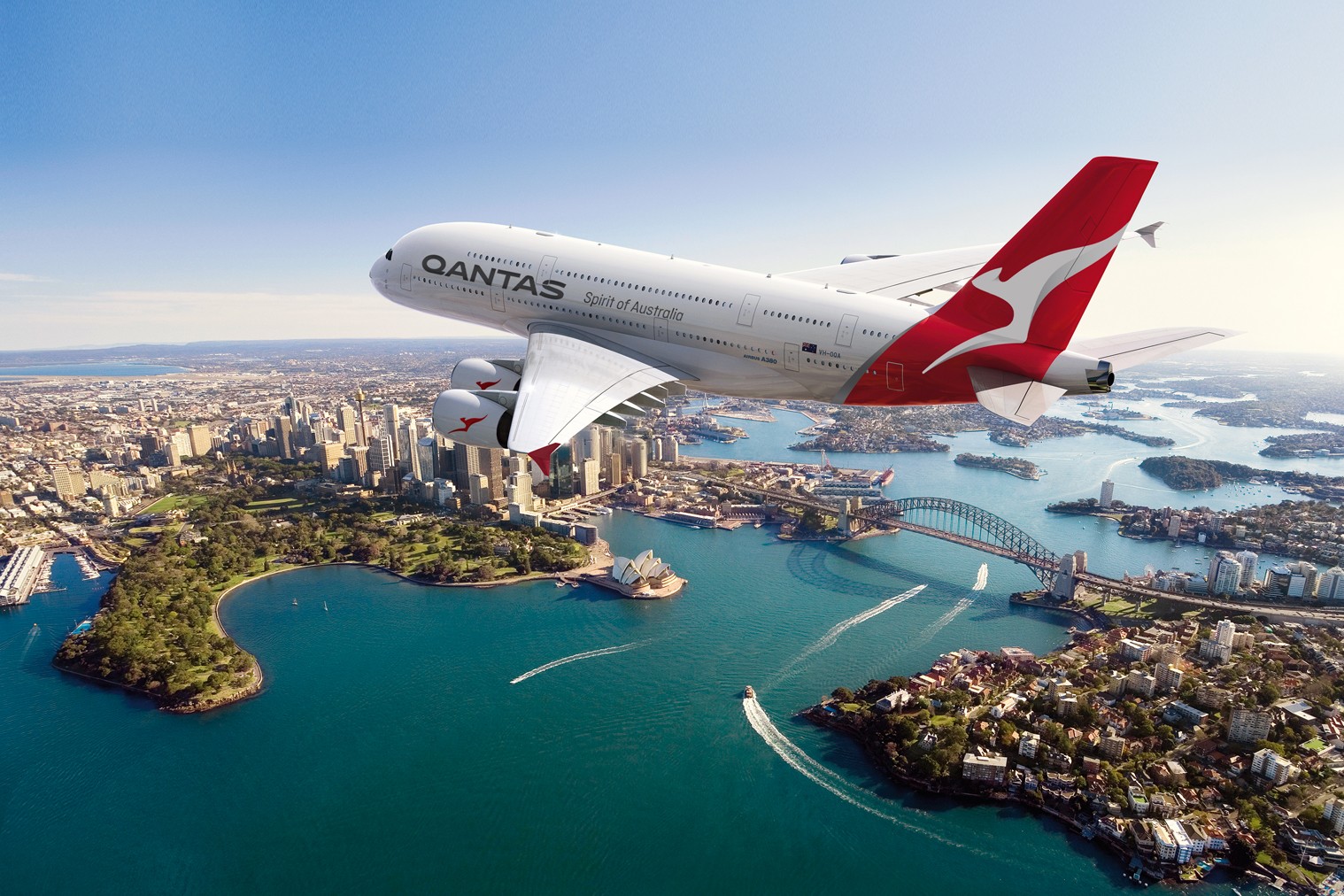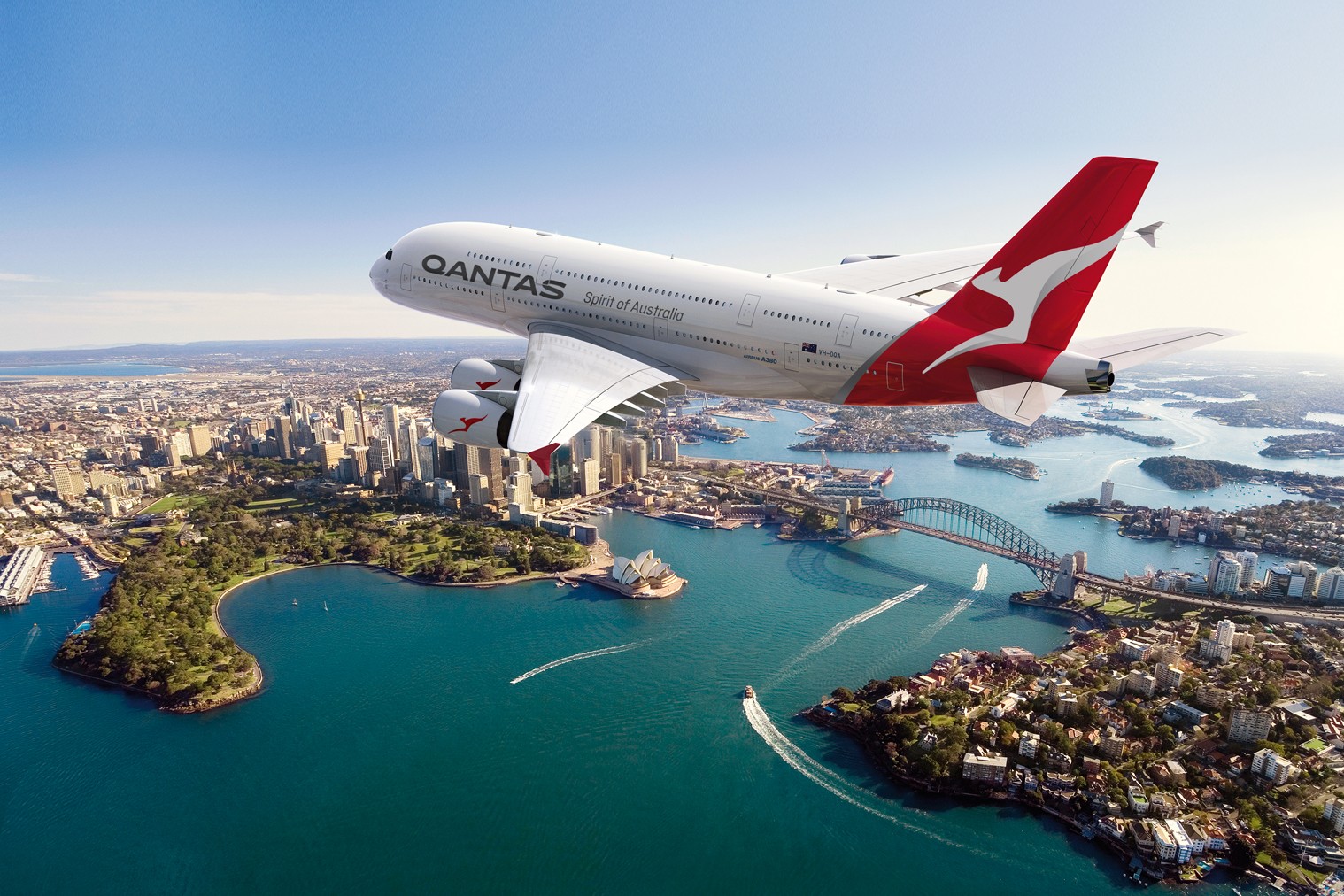 Qantas: high-flying connection between Hong Kong and Australia for seven decades, and beyond
In Partnership With
Qantas Airways
Since its inaugural flight to Hong Kong in 1949, the Australian carrier has served as the key connector between the Asian city and Australia
While Qantas passengers enjoy the state-of-the-art Boeing 787-9 Dreamliners in service now, there will be more refurbished Airbus A380s by 2020
[Sponsored Article]
The past
Qantas premiered its charter service from Sydney to Hong Kong in March 1949 – three months before it launched its regular fortnightly service.
That inaugural journey, made in a four-engine, propeller-driven Douglas DC-4 Skymaster, took around 20 hours, with stops in Darwin, in Australia's Northern Territory, and the island of Labuan, then part of Borneo, before landing at Hong Kong's Kai Tak International Airport in Kowloon.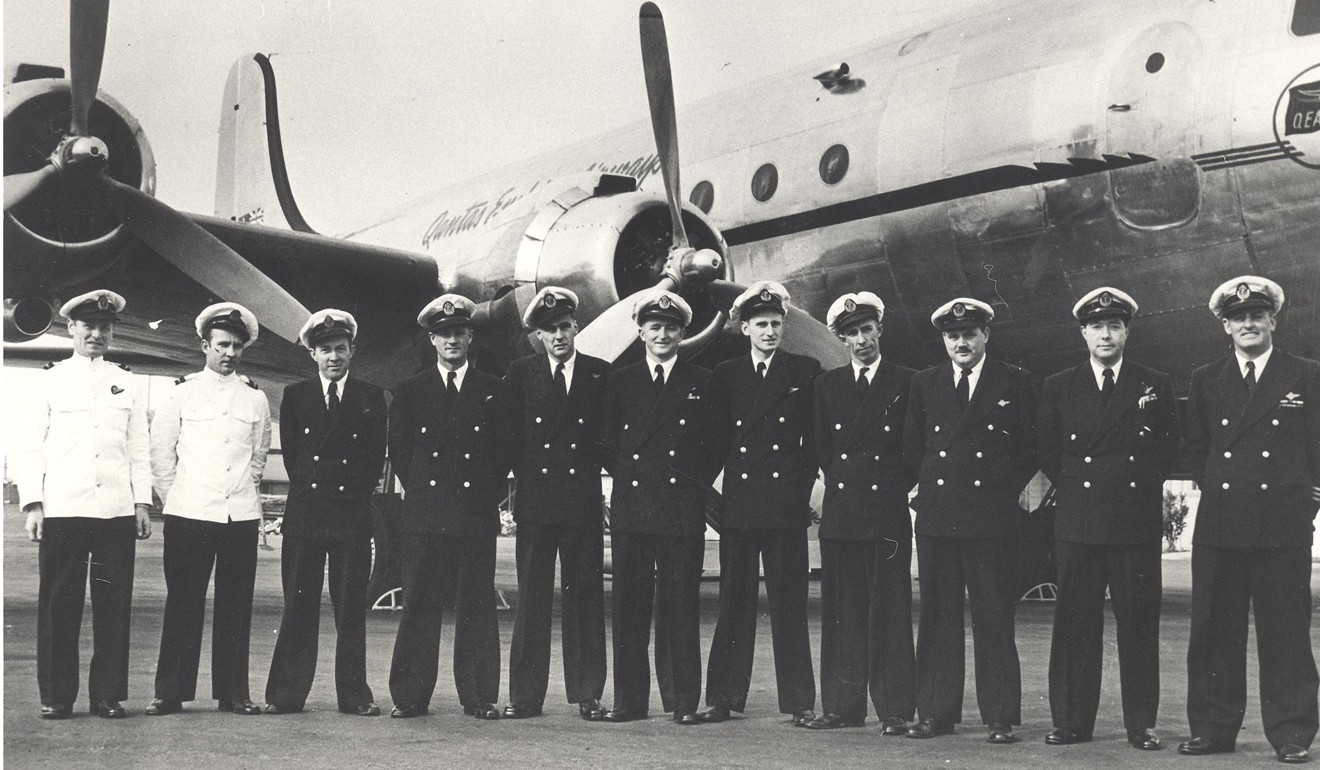 Memories of the infamous Kai Tak, which closed more than 20 years ago, and the navigation challenges it posed remain firmly fixed in the minds of Qantas pilots and passengers. The airport was situated beside the city's residential buildings with mountains firmly to the north, and a runway alongside Victoria Harbour.
"People would clap because the landing was so tight," Qantas frequent flyer Emily Ho recalls.
The island's seasonal weather posed an additional challenge for pilots as typhoons, crosswinds, and torrential rain often resulted in low visibility.
Yet passengers delighted in the entertaining views Kai Tak afforded when taking off and landing. A sweep over Hong Kong Island, the harbour and Kowloon offered a window – literally – into the homes and lives of locals going about their day – from children getting ready for school, couples preparing dinner, and families watching television.
Geoff McInnes, a Qantas captain, says: "You could see peoples' washing and while there was still a safe distance, it sometimes looked like the wing tip was touching peoples' clotheslines."
The present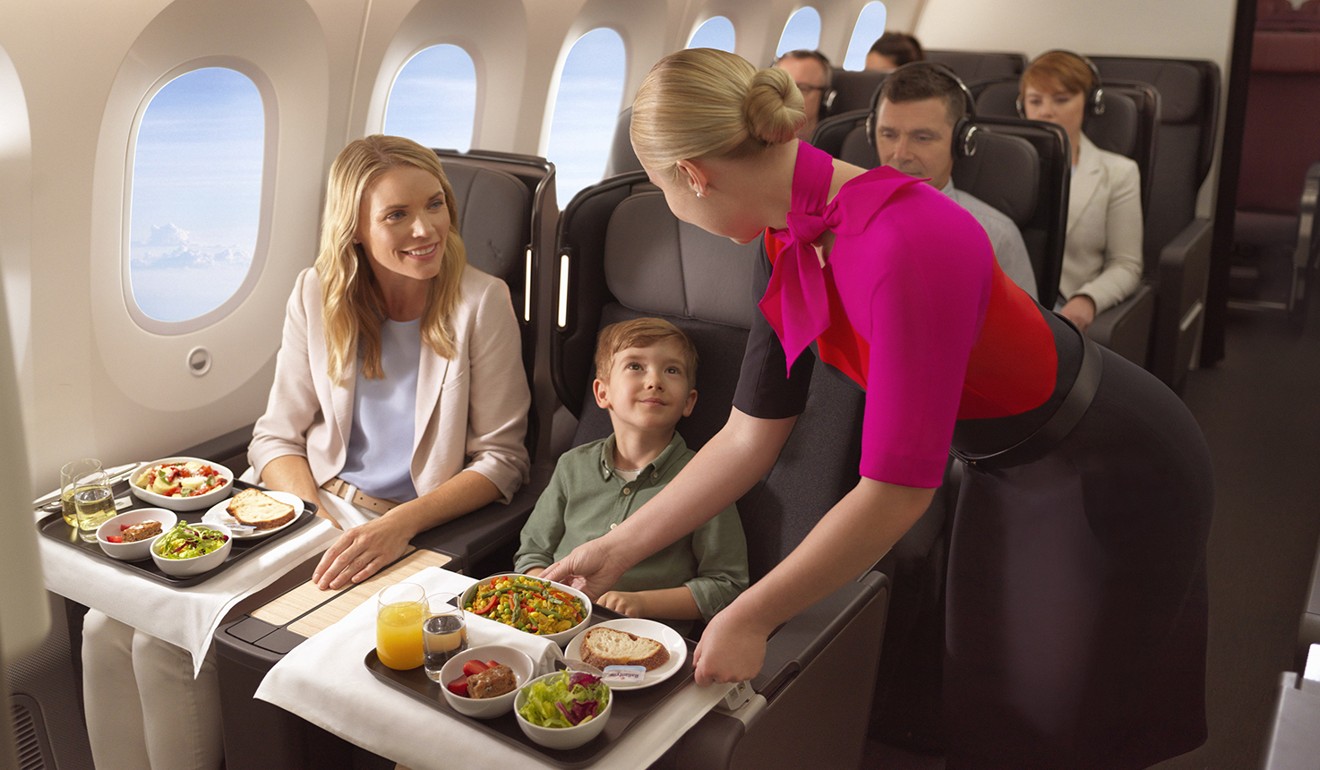 With 28 services a week from Sydney, Brisbane and Melbourne on Australia's east coast, Qantas now lands at Hong Kong International Airport.
Opened in 1998, the new complex sits on reclaimed land on the island of Chek Lap Kok and has become one of the world's busiests airports. Besides Hong Kong, Australia's national airline flies its strong team of 132 fleets to more than 80 destinations around the world.
The original DC-4s have long been replaced, but each new generation of aircraft has visited Hong Kong over the past seven decades – including the Super Constellations of the 1950s, the Lockheed Electras and Boeing 707s of the 1960s, the Boeing 747 Jumbos from 1978, and Boeing 767s from the 1980s.
Airbus A330s and A380s have serviced Hong Kong in recent years and in late 2018, the Boeing 787-9 Dreamliner, the world's most advanced aircraft, joined the route and now carries up to 236 passengers at a time.
Qantas' Business Lounge at Hong Kong International Airport (Level 7, above Gate 15) offers top Australian chef (and Qantas Creative Director - Food, Beverage and Service) Neil Perry's Spice Temple inspired dishes and signature cocktails, barista-made coffee, as well as shower and changing room facilities.
The future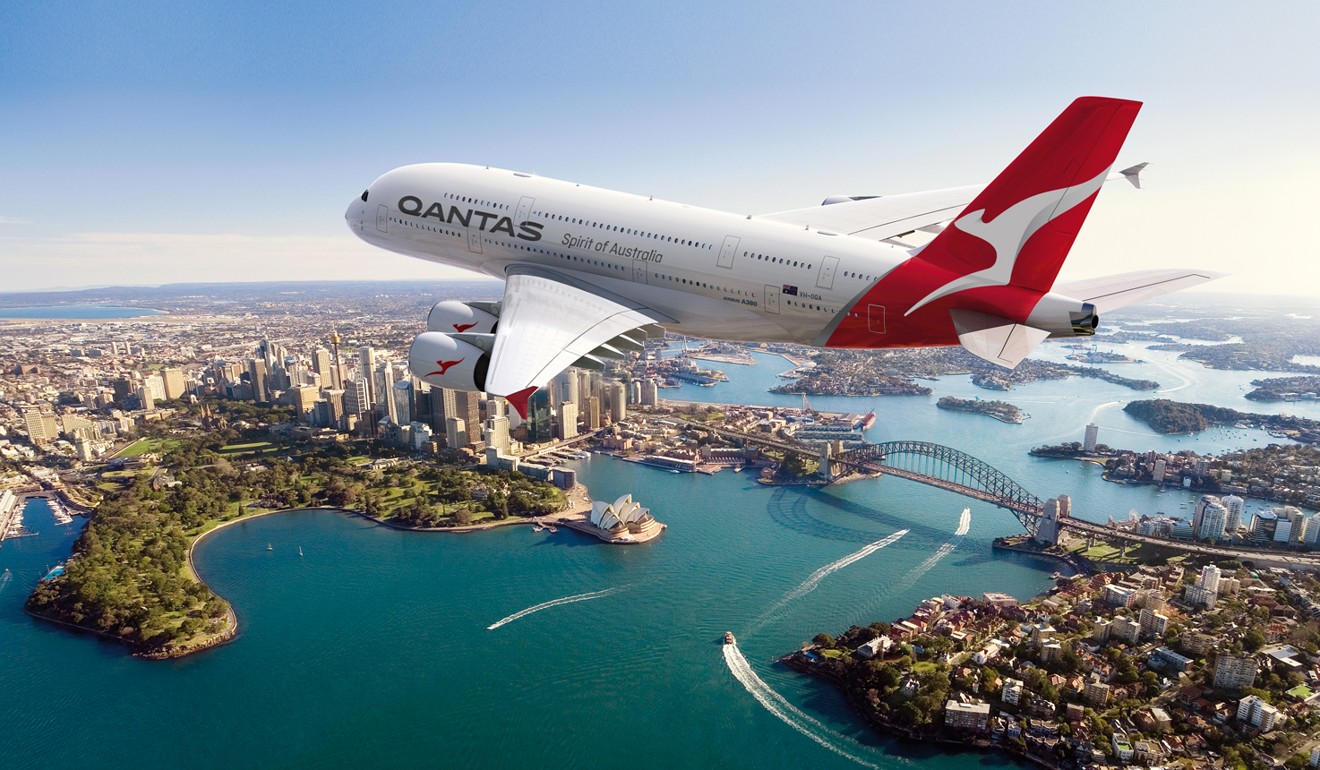 Qantas has made a commitment to streamline its routes and travel times in the years ahead. From the end of March, it will offer passengers the option of a flight from Sydney to Hong Kong landing in the morning to improve connections to other parts of Asia.
Staying ahead of the global aviation sector, its commitment has also expanded to ultra long-haul flying that began with its 14,598 kilometres non-stop flight from Perth to London. Under Project Sunrise, Qantas also plans to offer non-stop flights to London and New York from Australia's east coast from 2022 onwards as well as a cabin upgrade of its A380 fleet, which starts later this year and is set for completion by the end of 2020.
In the meantime, people in Hong Kong will benefit from changes to the Qantas freight service, with a new direct cargo route added between Hong Kong and Australia's Northern Territory. The service has the capacity to transport up to 50 tonnes of fresh produce, including chilled meat, seafood, dairy, fruit and vegetables to Hong Kong in only six hours. The connection between Australia and Hong Kong has never been closer.
Extra Notes
Qantas is kicking off a special discount offer for travellers to explore the leading cities in Australia, with fares as low as HK$2,570 (US$330) for flights to Sydney, Melbourne, Brisbane and other cities in Australia. Similar discounts also apply to Premium Economy, Business and First-Class flyers. The special rates start from today until March 1.