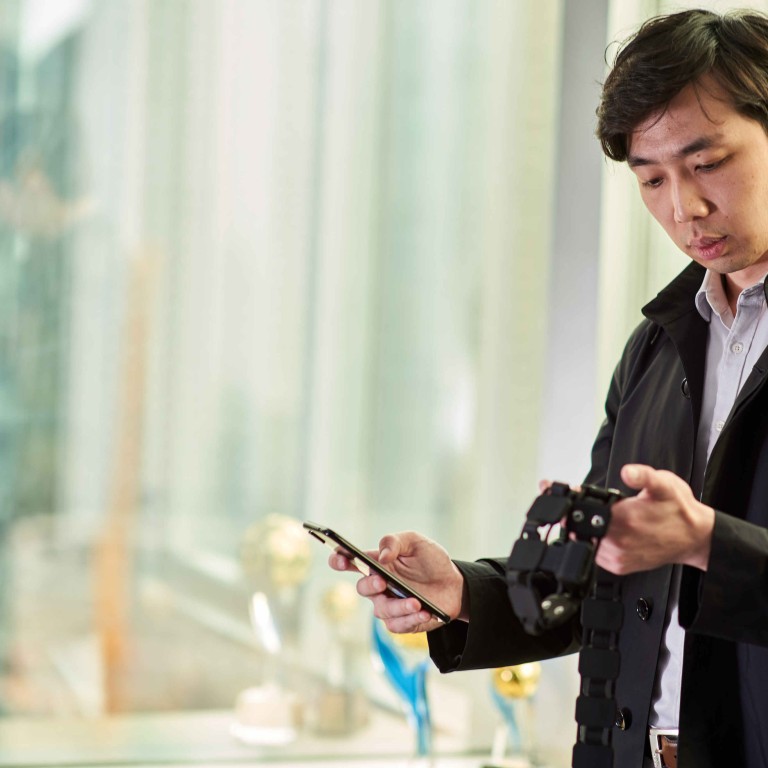 Innovation and social impact the big winners at Jumpstarter 2022 Global Pitch Competition
Hong Kong-based start-up's self-help medical imaging device among entries that wowed judges
Competition, curated by the Alibaba Hong Kong Entrepreneurs Fund, provides a platform for young entrepreneurs to see their business ambitions realised
[Sponsored article]
After several rounds of intense pitching to a panel of judges at the Jumpstarter 2022 Global Pitch Competition, a field of more than 600 ambitious start-ups was narrowed down to two winners: portable health screening device manufacturer Gense Technologies, and Open Ocean Engineering, which aims to be the "Tesla of boats".
The two Hong-Kong based firms were the standouts in a competition that showcased innovative start-ups from more than 60 countries and regions.
Gense Technologies, co-founded by Justin Chan, has developed an affordable and portable self-help medical imaging device for the early detection of diseases. Users need not enlist the help of medical professionals – they can work the machine themselves, with the minimum of training. Meanwhile, co-winner Open Ocean Engineering has ambitions of creating the world's largest infrastructure for marine services, pioneering the global transition towards a net-zero future for the sector.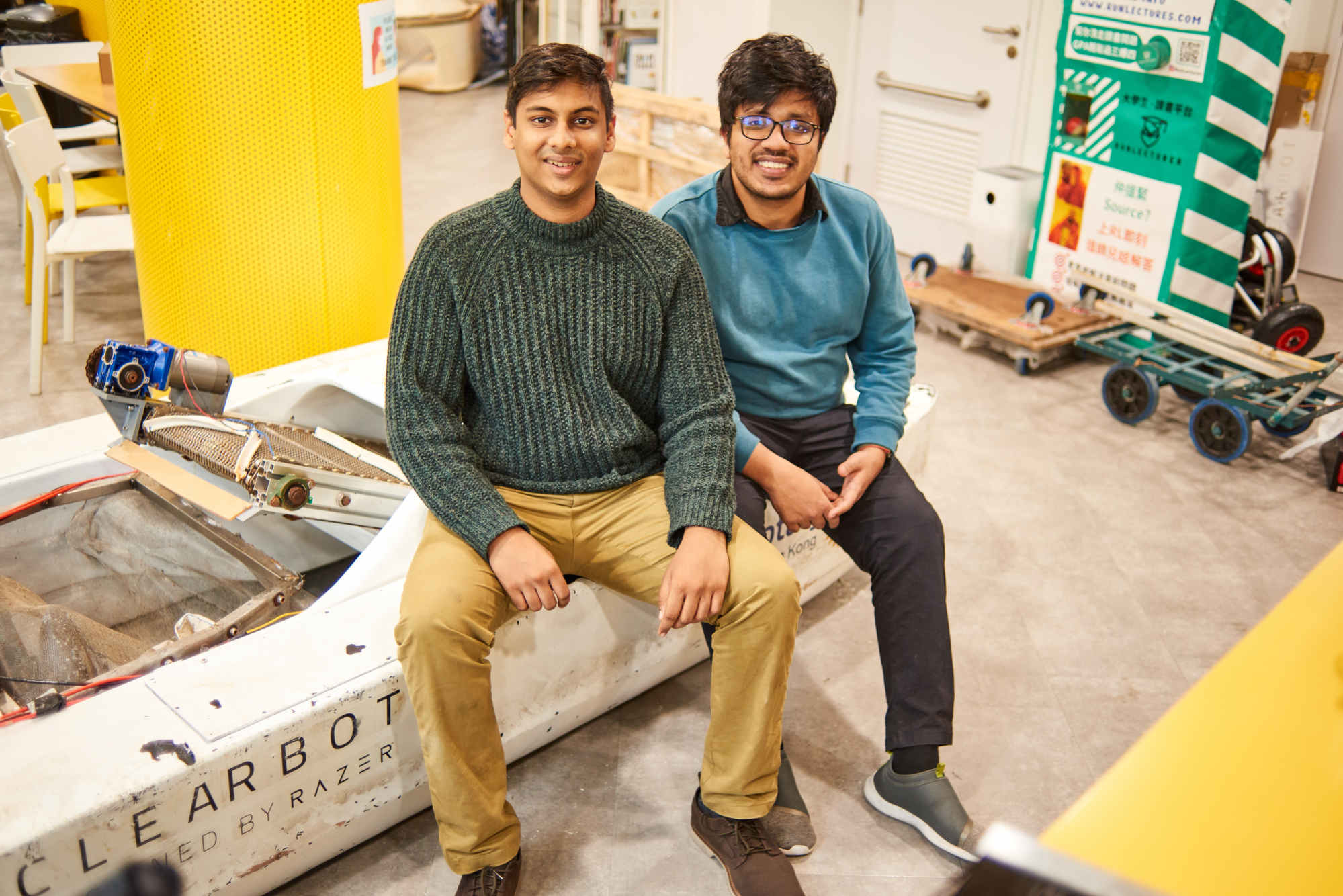 "It feels great to win," says Sidhant Gupta, co-founder of Open Ocean Engineering, who developed the company with his partners while studying computer engineering and robotics at the University of Hong Kong. "Basically it's a lot of validation, knowing that we went through such a rigorous process and ended up a winner."
An incubator for innovative ideas
Jumpstarter is a not-for-profit initiative curated by the Alibaba Hong Kong Entrepreneurs Fund and sponsored by HSBC. It provides a platform for young entrepreneurs to jump-start their business ambitions in Hong Kong by pitching their ideas to a diverse group of business leaders and sector experts.
The event has been held for the last five years, and is open to start-ups from around the globe that have been in operation for less than five years and have to date raised no more than US$20 million in funding. Participants should also have the desire to make Hong Kong or other cities in the Greater Bay Area a key part of their future plans.
This year's event drew a range of companies competing for the grand prize of up to US$4 million in investment, including co-investment from Hong Kong Cyberport Management Company and Hong Kong Science and Technology Parks Corporation, co-organisers of the competition. The 10 companies that were chosen by the judges to take part in the final pitch came from a variety of industry sectors, including healthcare, fintech, sustainability, deep tech and even art tech.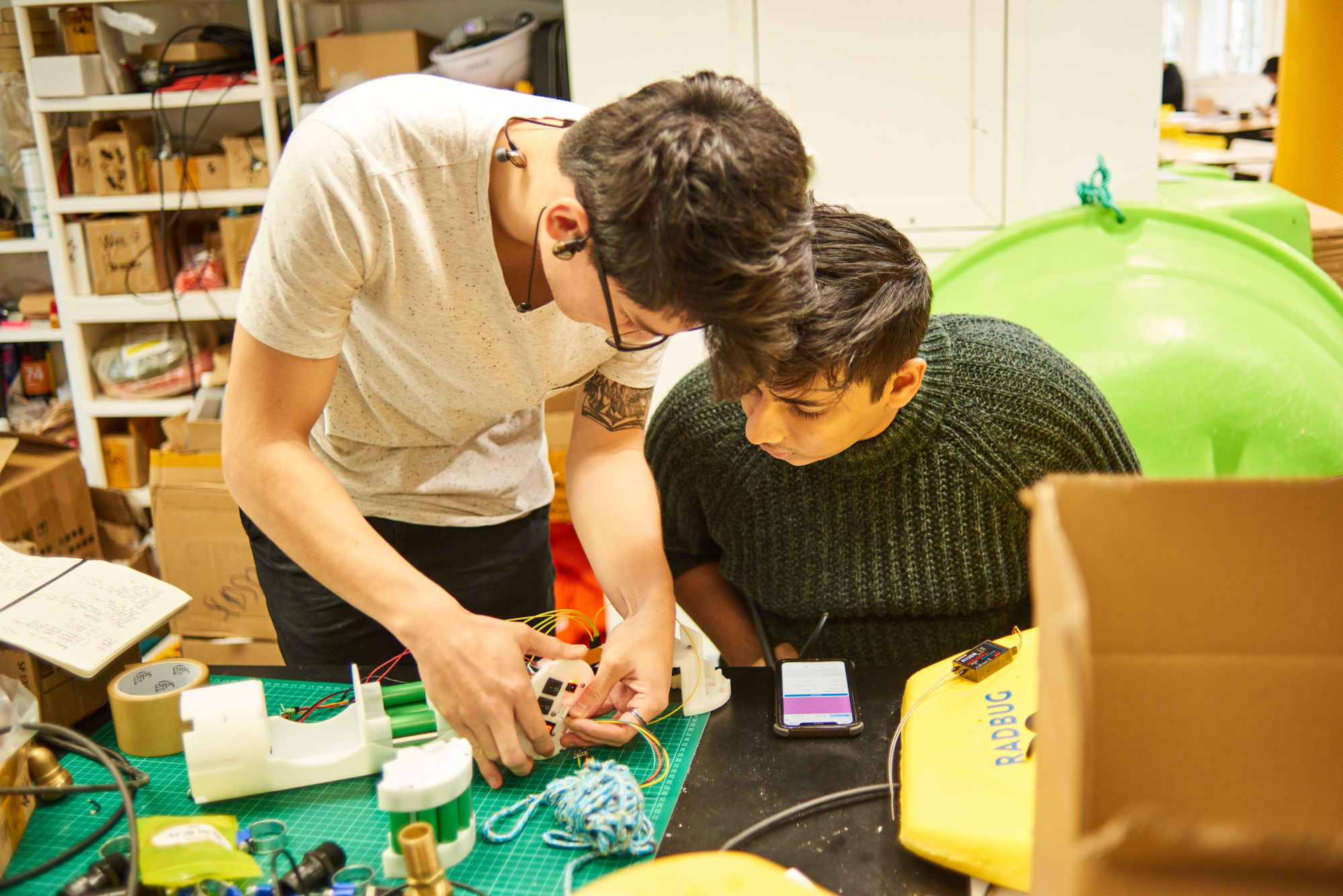 "As the global market continued to be challenged by the pandemic over the past year, we were encouraged to see that many start-ups had maintained a swift and innovative mindset, empowering themselves to face adversity," says Cindy Chow, executive director of Alibaba Hong Kong Entrepreneurs Fund.
This was reflected in many of the finalists. For example, mainland China-based VoiceAI Technologies, which won the 2022 Top Innovation Award, is a start-up that works on speech analysis and the increasing value of speech data. The company uses cutting-edge artificial intelligence technologies to provide solutions to clients across a range of industries, including finance, information technology and the Internet of Things (IoT).
Start-ups that contribute to a better world
But it was not just innovation the judges were looking for. A key brief for competitors was to show how their start-up could help make the world a better place.
"As title sponsor of the competition, we were delighted to see from the contestants such entrepreneurial spirit and dedication in bringing positive, long-term impact to society," says Christina Ong, head of business banking, commercial banking, Hong Kong, at HSBC and one of the lead judges at Jumpstarter.
UK-based finalist Carbon Infinity, for instance, is developing technology that removes carbon dioxide directly from the atmosphere. The company was named winner of the Sustainability Award.
Similarly, Hong Kong-based Grand Rise Technology, which took home the Environmental Impact Award, has developed an eco-friendly chemical coating that inhibits the growth of microorganisms on surfaces, effectively killing 99 per cent of common bacteria and viruses – including coronavirus – for up to six months.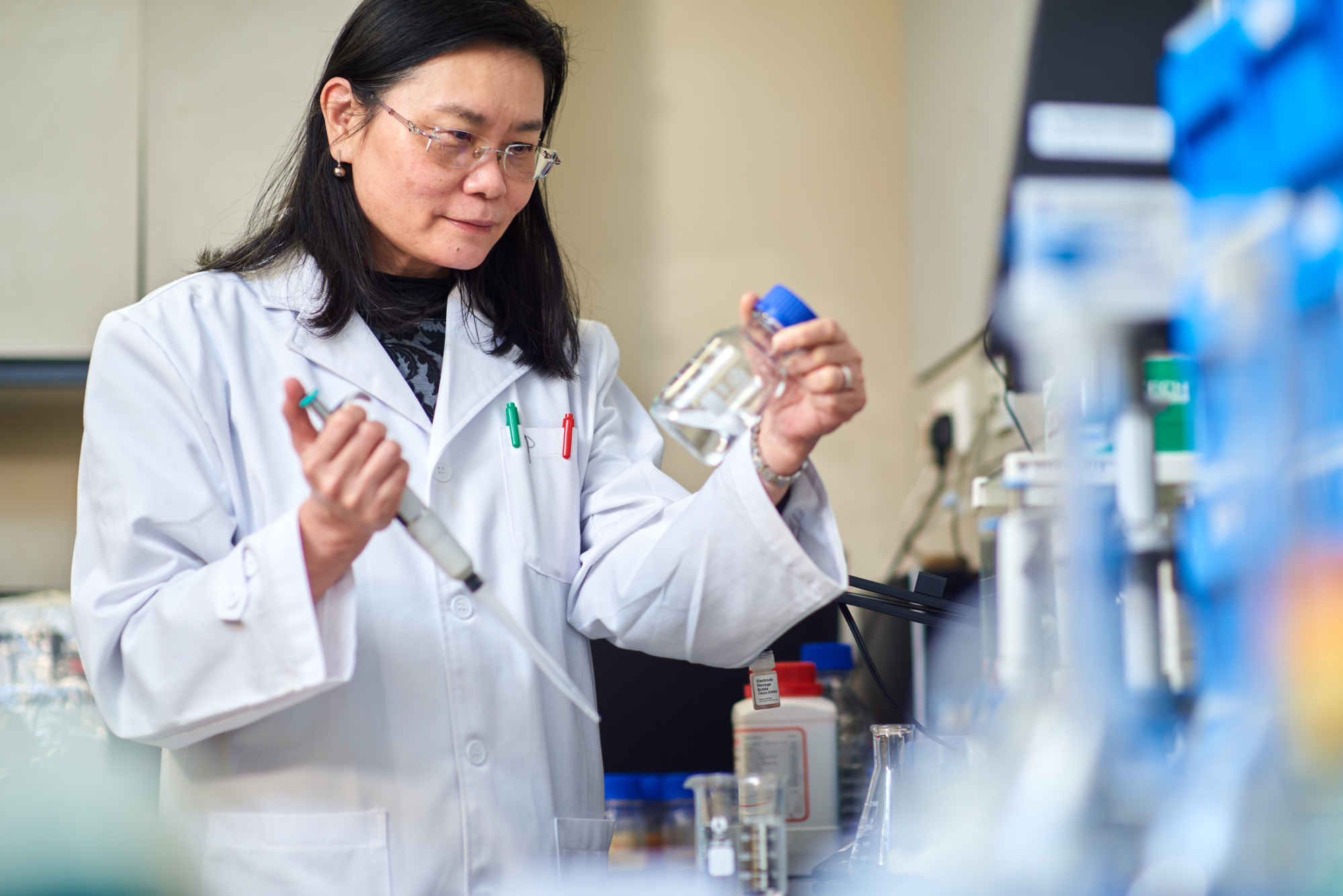 Social impacts were also a key element for the two winning start-ups. For Gense Technologies, this means producing an accessible and portable screening device that will allow people to detect and manage some of the world's most prevalent diseases. Open Ocean Engineering, meanwhile, says its goal is to create an automated solution to help clean the oceans.
"As a team, we imagine what the world will look like in 10 years, and we don't believe these gasoline-powered boats are going to be that future," Gupta says. "So for us it is about creating a sustainable future for the oceans and rebuilding that relationship between humanity and the water in a sustainable way."
Getting value from the pitching process
While the cash prize will undoubtedly go a long way, both winners said the process itself was invaluable, and emphasised the importance of receiving feedback from such experienced judges.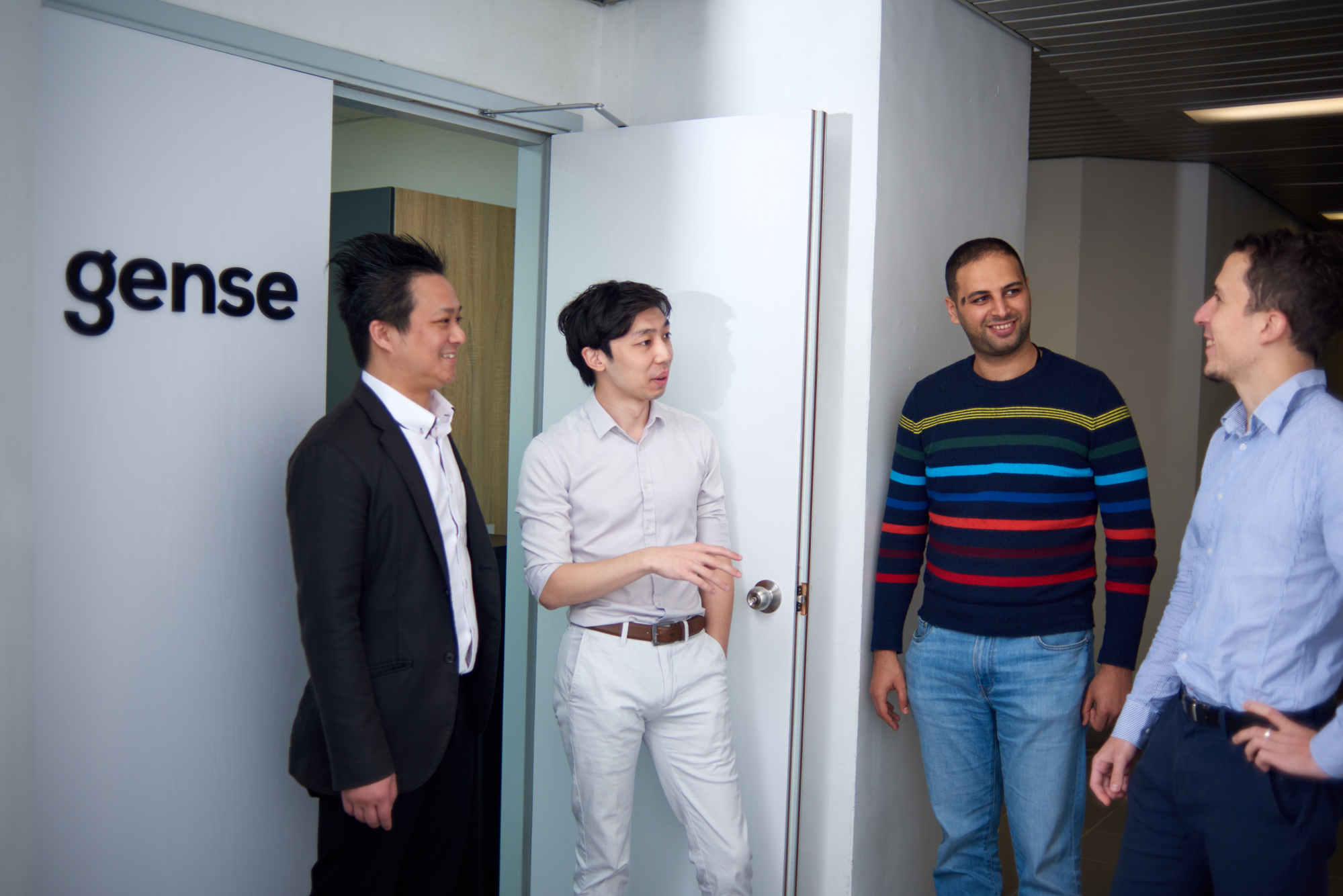 "Judges came from a wide background," says Gense Technologies' Chan. "We had some from the corporate, start-up, venture capital and even quasi-government sides, so we got lots of chances to elaborate our idea and get challenged on many different aspects, which in itself is very useful and insightful for us as a company."
Open Ocean Engineering's Gupta agreed, noting how the lessons learned during the pitching process will benefit the company in the long term. "As a winner, there is a prize of course, but the feedback we got from the judges is something that is going to stick with us. It's very rare to get exposed to such a group of extremely smart business people. It's the advice we received that is going to help us in the long run."
And for those start-ups looking to enter next year's Jumpstarter event, Gupta has some advice. "Use the platform as much as you can," he says. "You are just not going to get that many smart judges in one room ever again. It's so hard to do that. Use the process to learn about everything you are doing wrong, because that feedback you are getting from the expert panel is worth so much more than just the material resources you could win."
Jumpstarter 2022 will be hosting a grand finale event at K11 Musea in Tsim Sha Tsui from May 12 to 15 to showcase the top 10 finalists. On May 12 and 14, there will be a series of keynotes, panel discussions and talks from industry experts and corporate leaders on topics such as Web 3.0, non-fungible tokens (NFTs), digital art, venture investment and more. The public can
register
to watch via a live stream.
Speakers will include Gary Liu, CEO of the South China Morning Post, and Joe Tsai, executive vice-chairman of Alibaba Group, which founded the Alibaba Entrepreneurs Fund and also owns the Post.
From May 13 to 15, there will be booths set up by the finalists displaying their innovations, in addition to four pop-up zones featuring a range of digital and tech-related innovations such as digital ownership and the growing utilisation of NFTs in art, film, architecture and news media.
Attendees will be able to interact with a large-scale, tech-integrated, immersive digital art wall created by Japanese artist Akiko Yamashita, which will allow visitors to experience creative art while gaining understanding of the global entrepreneurial community. They can also try out the latest immersive virtual-reality gaming technologies from Hong Kong start-up VAR Live. To access these experiences, reserve a visit at the Jumpstarter 2022 Grand Finale
registration website
.