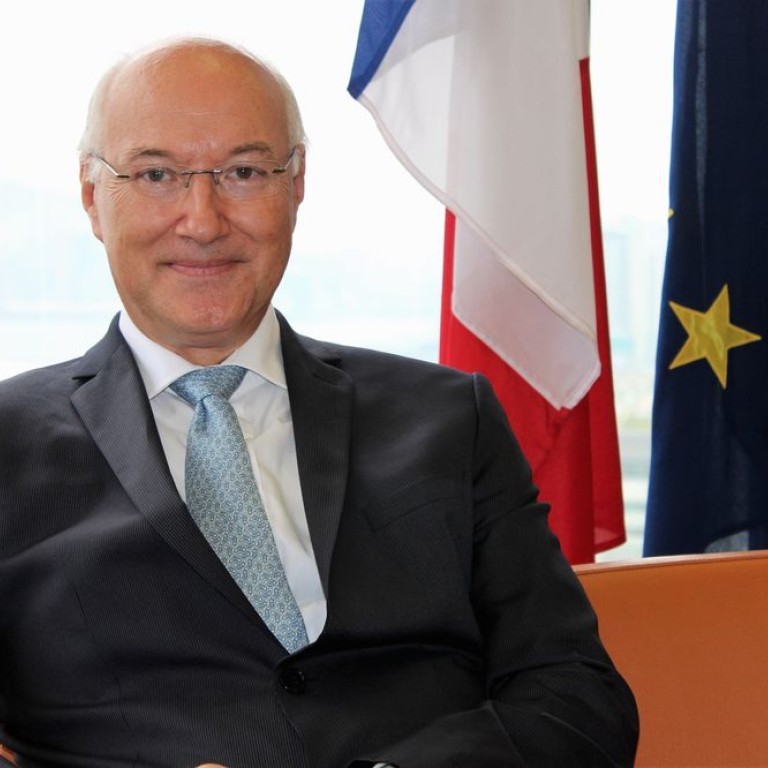 Message from Consul General of France in Hong Kong and Macau
Supported by:
Discovery Reports
France has been part of Hong Kong history for many decades and French firms, around 800 today, have long been present and active here in various areas, ranging from construction and infrastructure to luxury, gastronomy and finance.
Over the years, Hong Kong has become a major trading partner for France - €5.4 billion (HK$46 billion) of total bilateral trade last year. This is due to the special role of Hong Kong as a trading hub, to the importance of tourists eager to buy French products and also to the incredibly favourable business environment, a traditional competitive advantage of Hong Kong which we immensely value.
We are confident that this trend will remain well oriented as the structural change under way in mainland China will benefit our two countries. China will need more consumer goods, environment, health, quality food, urban services, among others. French companies are world leaders in this sector and will continue to use Hong Kong as a hub to mainland China and Asia.
French presence in Hong Kong is increasingly visible and diversified. Over 25,000 French people live in Hong Kong. Alongside major events, such as Le French May and Le French Gourmay, we have just launched "La French Tech Hong Kong" which will bring together the French Tech community at a time when the French and the Hong Kong governments want to focus on technology and innovation.
Conversely, we want France to become a more attractive destination for Hongkongers and mainland Chinese investments. The European economy is back on track and France is increasingly welcoming for foreign investments: we have implemented a lot of reforms recently to restore public accounts, reduce taxation and overall labour costs on businesses, and make the tax system stable and simple for foreign companies.
Hong Kong has a role to play in as a hub to Europe. As the French Tech Hong Kong will show, France is a hi-tech economy and a great place to invest thanks to tax incentives, considered by the OECD as among the most favourable in Europe, a huge pool of talent - 1 million engineers and a very skilled, labour force. France is also a buoyant financial centre active in offshore RMB business. I am sure this relationship between Hong Kong and France will continue to bring together many business opportunities.
Eric Berti
Consul General of France in Hong Kong and Macau