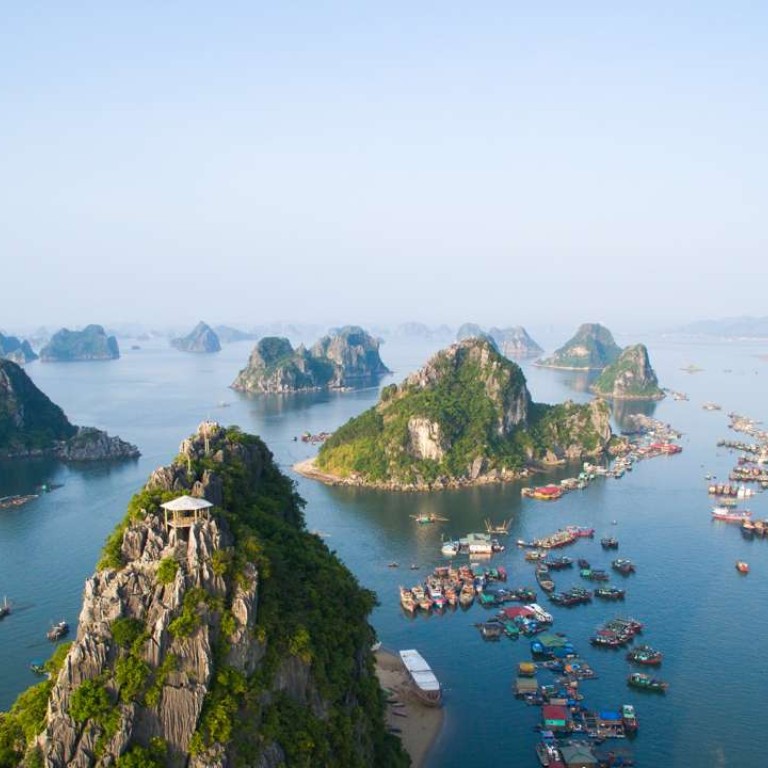 Northern wonder: explore Ha Long Bay's natural beauty, within easy reach from Hanoi
More than 900 of the islands sport names inspired by their unusual shape, such as Voi (elephant), Ga Choi (fighting cock), Khi (monkey), and Mai Nha (roof)
In Partnership With
Go Asia-Vietnam
One of the greatest wonders of the natural world, Unesco World Heritage-listed Ha Long Bay, makes for an exhilarating day's excursion from Hanoi – or an even longer exploration on a luxury live-aboard cruiser.
The bay shelters a dense cluster of more than 1,600 limestone monoliths up to 100 metres high topped by thick jungle vegetation, which rise majestically from the sea. Many of the islands are home to enormous caves, such as Hang Dau Go – meaning Wooden Stakes Cave – which is the largest with three soaring chambers filled with a plethora of stalactites and stalagmites.
More than 900 of the islands sport names inspired by their unusual shape, such as Voi (elephant), Ga Choi (fighting cock), Khi (monkey), and Mai Nha (roof). Birds and animals including bantams, antelopes, monkeys and lizards also live on some of the islands.
Two of the larger islands, Tuan Chau and Cat Ba, are permanently inhabited, with hotels and similar tourist facilities, however it's still possible to escape the crowds and enjoy one of the beautiful beaches that dot the smaller islets. One of the main attractions of Ha Long Bay is its fishing community, which occupies villages of floating houses and makes a living from the 200 species of fish and 450 kinds of mollusc that thrive in the sea.
Cruise ships usually set sail at midday, providing lunch as well as plenty of opportunity to take in the scenery around the bay. Longer cruises spread over one or two nights allow guests to take a closer look at the bay's islands, kayaking where larger craft cannot travel. Evenings are enlivened by movies, fishing, spa treatments and cooking demonstrations.
Ha Long Bay is incredibly popular, but there are alternatives. Just to the south, Cat Ba island is the jumping-off point for Lan Ha Bay, which is also home to plenty of stunning lime karst scenery. A national park with a large population of golden-headed langurs covers about half the island, and it's a prime destination for trekkers, bikers, kayakers and especially climbers, who find plenty of challenges to tackle on Cat Ba's numerous cliffs.