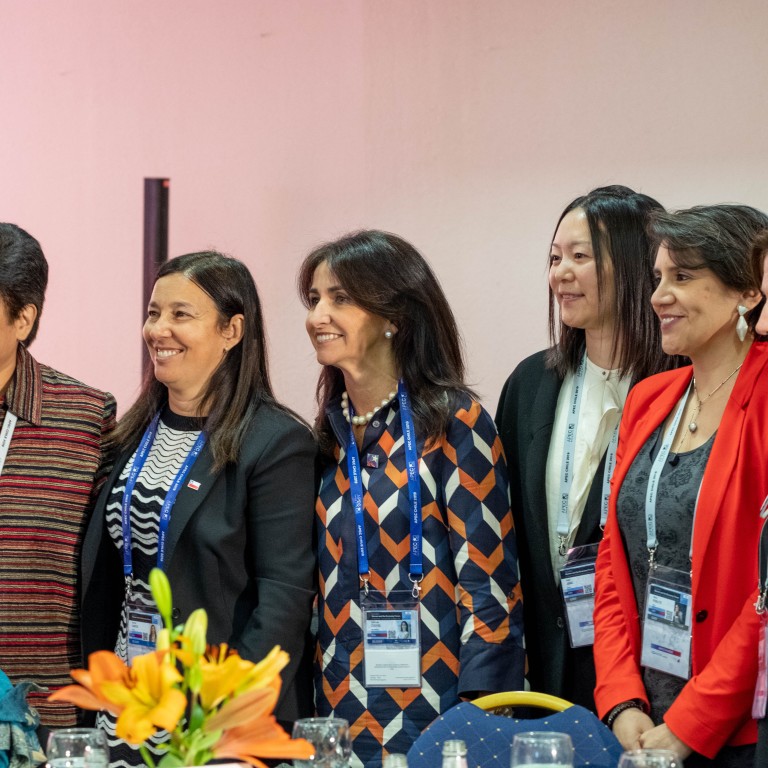 Working together, we can help women in the workforce – and elsewhere – recover from the consequences of COVID
Paid Post:
Merck healthcare
[Sponsored Article]
COVID-19 disrupted the lives of millions of people here in the Asia Pacific region. And the negative consequences of the disease have disproportionately impacted women, particularly impoverished women, indigenous women, women of color, and women living in remote areas.
According to data from the International Labour Organization (ILO),
13 million
fewer women will be employed globally in 2021 compared to 2019, while men's employment will likely recover to 2019 levels this year. Not only have women suffered because of their over-representation in some of the hardest-hit industries, such as food services and hospitality, but many left the workforce to serve as caregivers for children or elderly parents as many child- or elder-care facilities were forced to close.
Sadly, this downturn has erased many of the gains women have made in the past decade with respect to workplace gender parity and income levels. It is incumbent on the public and private sectors, as well as civil society, to work together to produce evidence-based policies with the potential to reverse this COVID-induced economic backsliding and build back more inclusive and invest in women. 
The breadth of these issues is simply too large for any one organization or sector to go it alone, and everyone has an important role to play.
Organizations should also implement internal measures to ensure that they are leading by example in providing a welcoming workplace to women.  In the Policy Partnership on Women and the Economy (PPWE), APEC economies are working to support the implementation of APEC's La Serena Roadmap on Women and Inclusive Growth. This ambitious plan for building and strengthening women's economic empowerment in the APEC region sets out specific action areas for members to address, such as countering gender stereotypes and actively supporting women's empowerment and diversity as part of management strategies.
Merck is similarly working to increase the proportion of women in leadership roles throughout the world, including in the APAC region; currently, 41% of senior leaders in Merck Healthcare are women, an all-time high. And all Merck leaders are expected to be mindful of diversity and inclusion goals and initiatives as a part of their decision-making process. That includes ensuring that all Merck leaders by 2023 have gender-balanced succession plans. While proud of these efforts, Merck is determined to further expand gender and other diversity, equity and inclusion initiatives through the collection and analysis of data, in order to ensure we are doing right by those most impacted by the pandemic.  
As host of APEC 2021, New Zealand is organizing the 2021 Asia-Pacific Economic Cooperation (APEC) Women and the Economy Forum alongside the PPWE. This annual event will virtually convene ministers responsible for women and other leading policymakers to support inclusive economic growth and prosperity in the region. 
The Women and Economy Forum will also provide a platform to announce the winner of the
APEC Healthy Women, Healthy Economies Research Prize
, where we partner to spotlight and spur the creation of sex-disaggregated data and gender-based research so decision makers are equipped to create policies that improve women's health and economic prosperity. Private-public partnerships such as these are essential to convening and educating so we can help everyone understand the gravity of our current situation.  
Through our partnerships in APEC we have identified tangential impacts of COVID-19's impact on women in the workplace. For instance, women who have lost their jobs are financially less secure. According to Oxfam, COVID-19 cost women at least
$800 billion
in lost income in 2020, the size of Thailand and Viet Nam's GDP combined. A woman is therefore more likely to generate a lifetime of lower savings and retire into poverty. Indeed, in the United States 40% of women planning to retire say they are saving for retirement, versus 58% of men.  
COVID-19 arrived quickly and without warning, but its impact on women is destined to linger for years – or even generations – if we don't act now and if we don't act together.
Our hope is that by working together to identify and mitigate the most critical issues affecting women in the workplace, corrective action can be taken quickly to ensure we build a more equitable society than the one we knew before the pandemic and mitigate the impact on women should other crises emerge in the future.
 
Renee Graham is Chair of the APEC Policy Partnership on Women & the Economy. Liz Henderson is Regional Vice President, APAC, for Merck Biopharma, a leading science and technology company.