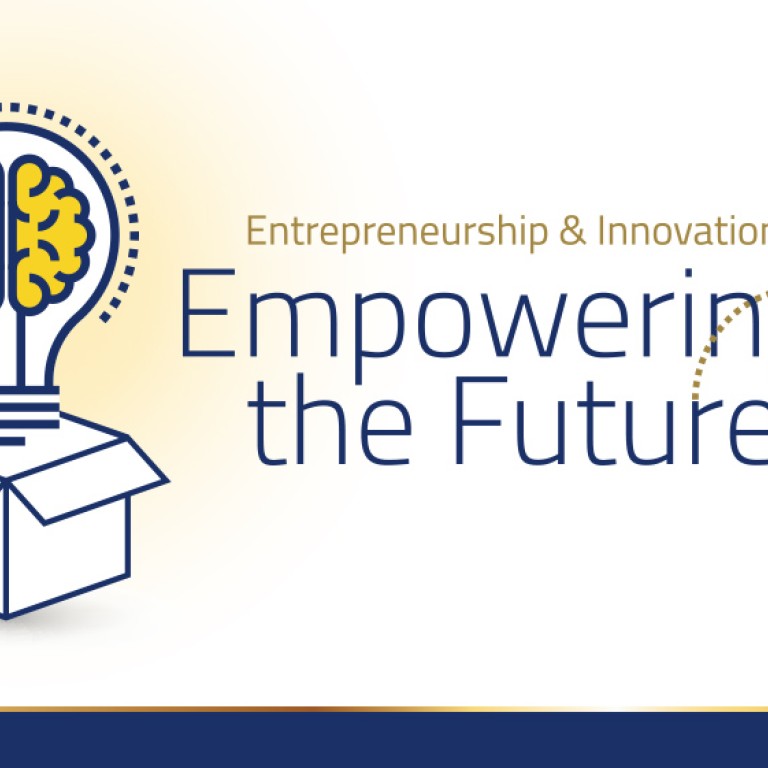 Paid Post:
HKUST Business School
[Sponsored Article]
More than ever, our new generation needs to develop entrepreneurial skills and an innovative mindset. These qualities will help them build a dynamic career and thrive in the new economy. Fostering a culture of entrepreneurship and innovation is a key pillar at HKUST. 
Entrepreneurship and innovation require a robust and multi-faceted ecosystem. As a hub where business and technology talent converge, HKUST Business School plays an integral role in building the ecosystem. 
This issue presents views on challenges and opportunities for Hong Kong to become an entrepreneur-friendly city. We are honored to hear from Nicholas YANG, the Secretary for Innovation and Technology of the HKSAR Government. The Secretary explains how Hong Kong's entrepreneurs can fuel economic growth to create new economic sectors that we may not have imagined before. We also hear from Peter YAN, CEO of Cyberport, about how they support homegrown startups to become unicorns. Albert WONG, CEO of Science Park, points budding entrepreneurs in the right direction. 
There's not much Allan ZEMAN, the "father of Lan Kwai Fong", doesn't know about entrepreneurship and innovation. He has words of encouragement for the current generation of young entrepreneurs. Nisa LEUNG, Managing Partner of Qiming Venture Partners, talks about her views on the rapidly evolving tech ecosystem in China. Yvette Yeh FUNG, Chair of The Yeh Family Philanthropy, shares her thoughts on the inspiration behind one of the focuses of her family foundation – in supporting social entrepreneurship and innovation. 
The journey of an innovator is not easy. Part of the challenge is to turn ideas into sustainable business models. I am delighted that our alumni have not been afraid to rise to such challenges, in different sectors and countries. RAO Xiang from our HKUST EMBA Program founded AXON Technology in China to develop AI applications for finance services. Victor RUIZ of our Kellogg-HKUST EMBA Program started actiMirror in Hong Kong with its smart mirrors that revolutionize shoppers' experiences, now also offered in Europe. Our BBA alumna Jess CHENG has grown her company into the world's largest transnational power bank sharing platform. Two MBA alumni have taken a different direction. Abhinav PANDEY at iB Hubs is working to support a network of incubators and innovation hubs in India, while Kieran FUNG, as a Consultant at The Yeh Family Philanthropy, is forging a path to support social entrepreneurs – a career transformation after his MBA. 
Our alumni and faculty drive the vibrant exchange of ideas. MBA alumna Cindy CHOW, Executive Director of Alibaba Hong Kong Entrepreneurs Fund, talks about ways to foster the next generation of entrepreneurs in Hong Kong. Professor Marie ROSENCRANTZ writes about how a course enables students to learn the interplay between social entrepreneurship and participate in building a social impact ecosystem. Professor Roger KING and Winnie PENG discuss how family businesses in Asia seek to nurture innovation and adopt new technologies.
From an organizational management perspective, Professor Sam GARG and a PhD graduate Hanny KUSNADI shed light on an overlooked topic - the role of boards in entrepreneurial firms and offer practical advice on scaling a startup through IPO. 
In other important news, the new incubator at the Business School has been completed and the co-working space will soon be ready for students to turn ideas off the ground. This modern facility together with our enhanced curriculum will benefit innovators in our student community and support our ongoing effort in promoting an entrepreneurial and innovation culture.
Innovation and entrepreneurship are the major economic engines of the future, and will generate growth opportunities. I hope that the ideas presented here will inspire conversations and lead to action, contributing to Hong Kong's innovation ecosystem.
Professor TAM Kar Yan
Dean