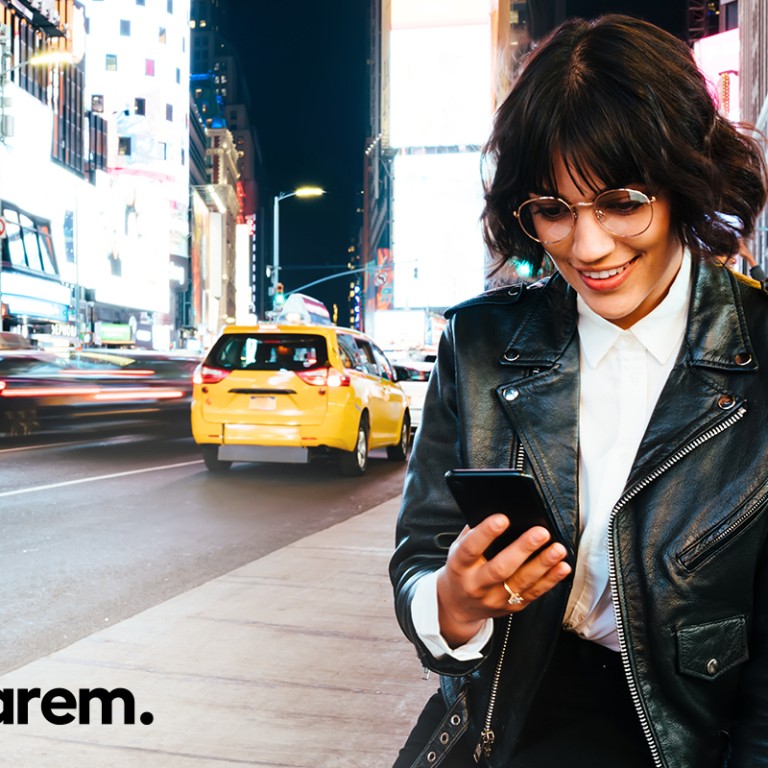 Money Simple. Instarem simplifies the way you send and receive money. Anytime, anywhere.
[Sponsored Article]
As a major international financial centre and one of the world's freest economies, Hong Kong means business. Wherever there is business, there is money, and the flow of it. If there is any fintech development that can facilitate cross-border money transfers, Hong Kong is likely among the first to embrace the technology.
International money transfers are not only for businesses, but also for individuals who need to send remittances to family or friends. And over the past six years,
Instarem
 has become the digital platform of choice for both individuals and businesses needing efficient and cost-effective cross-border money transfer services.
Instarem enables individuals and SMEs to conveniently and securely send and receive international money transfers. On a mission to improve the cross-border payments experience for consumers in the Asia-Pacific region, its service was first launched in Australia in 2015, followed the next year by the two leading financial hubs, Singapore and Hong Kong. Today, Instarem reaches millions of end customers in a global network spanning over 100 markets, 65 in real-time.
Thanks to a precedence in bridging currency borders by making global money transfers quick, easy, and cost-effective, the Singapore-headquartered cross-border payments platform registered encouraging growth over recent years. Its consumer business, for example, has seen two-fold year-on-year revenue growth in 2020, whereas its SME business reported a three-fold rise during the same period. Overall, there was a 91 per cent increase in global remittances made through the platform in 2020.
Such a seamless digital payment service, with wide global reach, is essential in today's uncertain environment. In fact, the digital payments industry more broadly has flourished due to the fact that the current pandemic has transformed the way people do business. More than ever, people are preferring safer, contactless digital payment options, blurring the concept of national borders. And let's be honest, international money transfers are not always about huge sums. Increasingly, businesses need to transfer small denominations to vendors abroad, in ways that are time-sensitive, convenient and cheap.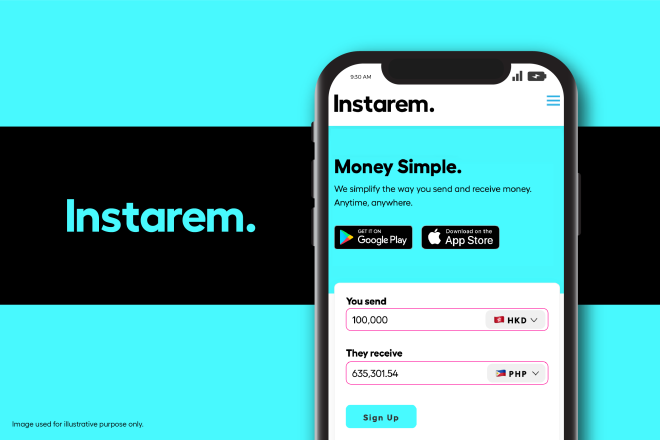 While it is generally convenient to use digital platforms to transfer money internationally, it is essential to be sure that the service provider is authorised to operate in jurisdictions concerned. Hong Kong-based Ivy Lun, Head of North Asia at Instarem, explains: "The money transfer platform must be authorised to operate by relevant regulatory bodies and hold all the necessary licenses to carry out your transactions. This is especially important in the case of international transfers." 
Lun adds that digital payment platforms must comply with the highest security standards. "In the case of card payments, for example, the credit card processing must meet global security standards and be PCI-DSS compliant. It is important that the platform you choose to use mandates a client identification 'Know Your Customer' process, commonly known as 'KYC'. A comprehensive onboarding and verification process is an indicator of a safe and responsible remittance platform." 
As a payments veteran with over 20 years in the industry, Lun also cites several key considerations to look out for when choosing a digital payments platform. These include the cost effectiveness of a remittance (i.e., charges and exchange rates); efficiency (i.e., whether the cross-border money transfer is smoothly processed, without making unnecessary stops en route); range of services offered; and ongoing customer service and support.
The rapidly developing platform has enjoyed a formidable journey thus far. It has secured investment from Singapore Government's Investment arm, Temasek Holdings; Japan's dynamic financial services group, SBI; Indonesia's BRI; Telkom Indonesia's VC arm, MDI; and Thailand's Kasikorn Bank. The platform has also received support from the EU-listed global backer of internet businesses, GFC; leading Korean VC fund Atinum Investment; Chinese VC fund GSR Ventures; Visa; and US-based fintech company Ripple.
Even after multiple rounds of backings from some of the most coveted investors and organisations in the world, Instarem's one simple aim remains the same: to Make Money Simple. With this in mind, Instarem is continuously enhancing customers' access to an expanding range of digital payment services.
Today, Instarem processes over US$4 billion annually, serving more than 130 million end customers.
Not only has Instarem's reach grown across continents, it has also been authorised to introduce various services in different markets. For example, in Instarem's first market, Australia, the company is authorised to provide a wide range of financial services to its clients, including a custodial or depository service, and traditional trustee company services. 
Meanwhile, in Europe, through its Electronic Money Institution License (1), Instaerm is authorised to issue electronic money as a digital equivalent of cash, stored on a financial platform or on electronic devices. Conversely, in India, customers can remit up to US$25,000 to more than 30 countries and regions, including Hong Kong, after the ease of a simple e-KYC verification process.
These ever-expanding services mean added convenience for customers around the world. Soon, clients in Hong Kong, Malaysia and Japan will also be able to apply for Visa-branded debit and credit cards, thus joining their counterparts in Australia and Singapore where these services have been appreciated by customers. 
Instarem never stops evolving. In the coming months, in line with the platform's ambition to expand its consumer and SME offerings, new payment corridors will be opened from Hong Kong into Poland, providing local consumers and SMEs more options for managing their international money transfers. 
In addition, a new Instarem app in Singapore was launched earlier this year. This will be followed by the app's planned introduction in other markets across the region. The future of Instarem is anticipated to become an 'all-in-one' app that makes managing daily transactions more straightforward and seamless than ever. Customers will be empowered to manage their money at their fingertips – anytime, anywhere.