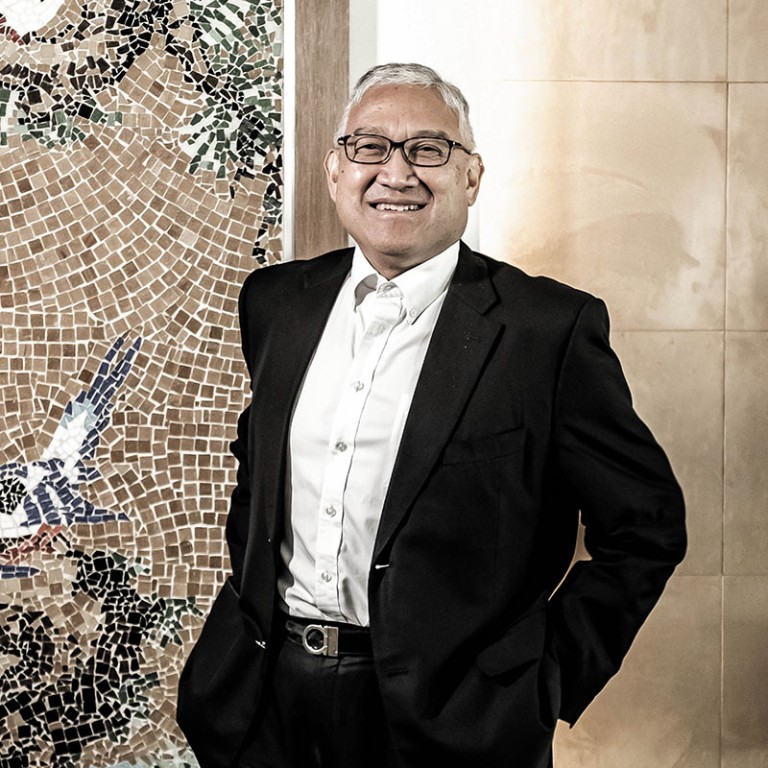 Founded in 1906 as one of the first companies financed solely by Chinese capital to export to the West, Li & Fung stands the test of time. Leading one of the most extensive global supply chain networks in the world, Dr William FUNG, Deputy Chairman of Fung Group, shares the secret of his company's long-term success spanning four generations.  
Paid Post:
HKUST Business School
[Sponsored article]
During his 49 years of leadership, Dr Fung has seen the company through many setbacks, and he can identify three huge shocks that have impacted the industry in the last four to five years. These are the impact of technology, the geopolitical environment, and the COVID-19 pandemic. 
"The most pervasive and long-term impact on the world is technology. I would say for the medium term, it's the geopolitical situation, and the short term is COVID-19. That's how I would categorize the challenges that we now face," he says. 
"The one thing that is constant is change," Fung continues. "All of these shocks have one common theme, and it's a common theme for the whole world. We are facing an era of great changes, frequent changes. The only way we know how to deal with these changes is diversification, and to have a very resilient supply chain." 
Take a long-term view
Talking about the current geopolitical climate, Fung says that it would be prudent for businesses to take a long-term view. Li & Fung has survived wars, economic upheavals and everything else that the last 115 years has thrown at it. The ability to manage change is the true secret to survival, he says. 
"You cannot deal with changes on a quarterly basis. If you're driven by quarterly earnings and dividends, then you are usually forced into knee-jerk reactions," he says. "Businesses should have a much longer-term view and stay the course." 
"You cannot deal with changes on a quarterly basis. If you're driven by quarterly earnings and dividends, then you are usually forced into knee-jerk reactions," he says. "Businesses should have a much longer-term view and stay the course." 
Li & Fung has traditionally taken a long-term view when executing its goals, and this is why it has gone public and private several times in the past. At the moment, Fung feels that for the company to move forward, it needs to be less reliant on the equity market, because the trends are not healthy. "The rewards tend to be short-term, and often times not based on economic fundamentals. People are buying based on trend and momentum," he says. 
But technology remains the biggest challenge. "Most recent technological changes that relate to our consumer goods business have occurred at the level of the consumer interface, and the impact of e-commerce was the biggest change," Fung says. 
E-commerce primarily impacted Li & Fung's customers (retailers) in a big way, and they are now having to compete aggressively with other new online retailers and even their branded suppliers going directly to consumers.   
Supply chains
Most of the impact is at the consumer interface. Retailers must rethink how to reach and communicate with customers, as well as meeting the demands of home delivery in addition to just offline and in-store sales. There is a lot of pressure to service the new customer via omni-channel or online-to-offline (O2O) sales channels. 
While all these changes are taking place, supply chains often remain unchanged, and that can cause problems. "You have generally a situation where analogue supply chains are trying to service a very digitalized marketplace, and obviously that does not work very well, and cannot satisfy the need for speed, and quick response," he says. 
Under the leadership of Fung's nephew Spencer Fung, the company decided to privatize, reorganize and streamline decision-making and rapidly digitalize its supply chain to create 'The Supply Chain of the Future' in consumer goods. It was at this very moment that the company was hit hard by two global events – the rise in geopolitical tensions between the US and China, and COVID-19. 
But Fung says that the geopolitical tensions were not unforeseen. Even before the breakdown of Sino-US relations, the international trade order was slowly morphing. "The multilateral trade order built up over decades by the WTO was changing.  Trade relations like Free Trade Agreements (FTAs) were turning more bilateral," he explains. "The multilateral institutions and the framework that served us so well for so many years became unwieldy and less welcomed by trading countries, and global trade was blamed for unemployment and non-equitable distribution of income." 
Competitive advantage
Fung says this has more to do with the market driven capitalistic system than the multilateral frameworks themselves. More benefits were going to the exporting countries with lower labor costs than to the developed countries that rely on imports. One of the main beneficiaries of global trade was China. As the world slowly began to shift towards more bilateral systems of trade relationships, it was easy to see how the biggest importer and biggest exporter would eventually confront each other over issues such as jobs. 
Fung saw it coming early, noting that the current US-China tension is an example of the theory of comparative advantage playing out. "It's just much more serious than purely economics now. The trade war is turning into a technology war, and this has further developed into a competitive scenario about dominance, and who is the 'top dog' in the world," he says. 
This geopolitical event really rocked the boat for supply chains when high punitive tariffs were placed on a large segment of China's exports by the US. However, Fung says many companies have been able to adjust to these changes because of rules about "Country of Origin" – where something is determined to have been made. 
Country of origin
Fung says that the rules surrounding Country of Origin are archaic at best. "It's not based on simple concepts like value added, but is a byzantine arrangement that is primarily based on 'major transformation' and requires detailed knowledge of production processes, to determine a product's Country of Origin", he says. 
Under such rules of origin, raw materials and parts can be exported to another country for final assembly so that the Country of Origin is said to be in the country where the item was produced or assembled, rather than where the raw materials or parts came from. 
"All you need is a system that can manage this process, so China, rather than exporting to America, is now exporting a lot of components and raw materials to Southeast Asia," Fung says. Everyone in the business is doing the same because "we are forced to do that," he says. 
For this reason, Li & Fung's sheer size and global presence in over 50 countries has worked to its advantage in the current geopolitical storm. Again, Fung attributes this to the company's comprehensive networks and its historical experience of having to constantly shift its production chain to cater to changing global economics and trade restrictions.
"We never dismantled our network because we saw this shift, this moveable feast idea," he says. "We are coping with this geopolitical situation well because of our history of dealing with such shifts in production. Due to our experience around ever-changing trade rules, we kept our network big, and that is now serving us in good stead," he says. 
Li & Fung is no stranger to change, and the latest geopolitical developments are but one of many storms it will have weathered, Fung says. Ultimately, Fung says, the secret of survival is always about managing change.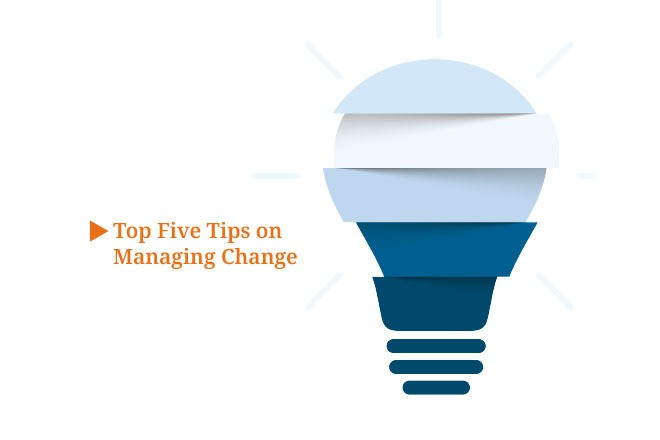 Top Five Tips on Managing Change
1. Realize that the biggest skill you need to develop is how to manage change. 
2. You can't stop technological progress, so you need to adjust your employees to cope with changes and their job parameters instead. Investing in re-education  and re-skilling is always wise. 
3. Realize that not changing something is also a decision. 
4. Always have a long-term view. 
5. Understand that a good way to deal with change is diversification and building resilience over time.