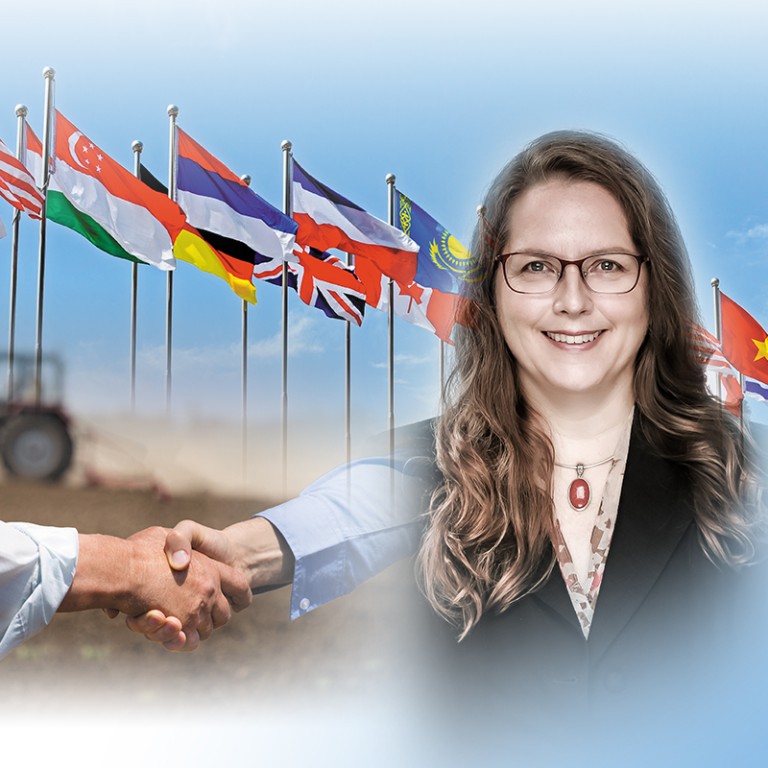 With the disruption caused by geopolitical tensions and the pandemic, regional agreements are more urgent than ever. Deborah ELMS, founder of the Asian Trade Center – a Singapore-based advocate and educator for trade in Asia, explains why agreements like the Regional Comprehensive Economic Partnership (RCEP) could become a global game changer. 
Paid Post:
HKUST Business School
[Sponsored article]
When it comes to international trade, the last few years have been tumultuous. With the disruption brought on by geopolitical tensions, and the onslaught of the COVID-19 pandemic, it is impossible to deny that the world has started on a path of change. 
"We are now in a shift," says Deborah Elms, Founder and Executive Director of the Asian Trade Center. "This shift is equivalent to the collapse of the Soviet Union, the moment when the old world order changes into the new world order." 
The world order that Elms is referring to relates to international trade, the systems of which, many industry leaders agree, have been fraying for many years. COVID-19 has accelerated the disruption of the old order and created even more uncertainties about what the future will look like. 
Elms has some advice for those struggling to cope with the changes. "Get used to it!" she says. But she also understands that today's global economy is not easy to navigate. Elms highlights the general anxiety and uncertainty that business owners feel, and understands the extra layer of disruption that COVID-19 has brought. 
"The combination of the two is even more unsettling. People were already disoriented and disrupted by the grind of the US-China trade war, and then COVID-19 arrived on top of that. It's no surprise that companies are looking for answers," she says. 
Educated guesses
Elms offers some educated guesses about geopolitics and the relationship between the US and China as we slowly move towards a post-pandemic world. "Everything from hardcore decoupling to decoupling in certain sectors, especially around tech, is on the cards. The stalemate may continue, or there may be increased cooperation, but that is likely to exist at a fairly low level at the moment," she says. "I think all these scenarios are equally plausible." 
In a best-case scenario, economic issues will remain separate from political and security concerns, and there will be no significant backsliding into economic conflict. In the worst-case scenario, the US-China relationship will continue to fray, she says. "If this [US] administration continues to say that China is its mortal adversary, then everything that we do must be predicated on managing an enemy. This will result in many different kinds of policies," she says. "That leads to an extremely tense situation, and there is a high risk of it going in directions that no one quite intended." 
Due to the political tensions, Elms feels that regional agreements are more urgent than ever. "The idea that you will get global action on anything in the near term has got to be close to zero. I find it hard to imagine we will get closure on meaningful outcomes in a global setting any time soon," she says. 
Elms points to the discussions about subsidies on illegal fishing at the WTO as an example. She notes that if countries cannot even agree on whether or not they should subsidize something that is illegal, there is not much hope for managing other kinds of issues. 
The idea that there will be global cooperation any time soon is simply misguided, so regional agreements will be needed instead, Elms says. Regionally, countries can agree on a set of policies, principles and regulations that can offer clarity. This will make it easier for the rest of the world to do business with them, too. 
The latest example of such an agreement is the Regional Comprehensive Economic Partnership (RCEP), which is likely to be established in 2022. This is set to become the largest trade bloc in history, and could become a global game changer because of its sheer size and the fact it includes China. Built on ASEAN's own model agreements, it would include 15 Asia-pacific nations accounting for 30 percent of the world's population and 30 percent of global GDP as of 2020. It will unify any pre-existing bilateral agreements between ASEAN nations and five of its major trading partners. 
Asia leads the charge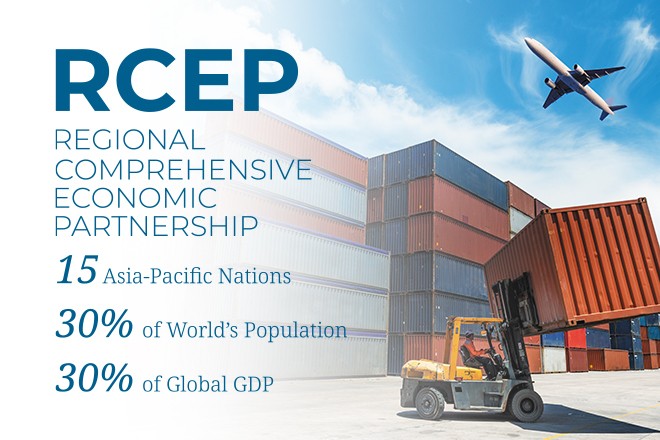 Such an ambitious trade pact, according to Elms, is a sign of things to come. In this case, Asia is leading the charge. "Asia is pragmatic, and for them, economics has always trumped everything else. So economics comes first, and politics and security after that," she says. 
This was evident in the RCEP negotiations, where participating governments would not have been in the same room if political or strategic reasons had been taken into account. Elms says that it is almost a rule in Asia that such issues are compartmentalized, and countries manage their conflicts in isolated areas.  Where there are no conflicts, it's business as usual. 
She cautions that while the development of the bloc is promising, the extent that COVID-19 will devastate societies, communities and the economic structures in the region, is still a worry. How COVID-19 plays out remains to be seen. 
Elms feels that the US economy could become less dominant over time as Asia becomes a more important final market. Asian companies are now becoming powerful competitors by formulating new innovative solutions that are not just copies of Silicon Valley solutions. 
Win-win outcomes
Elms says that cooperation in international trade may also become a "coalition of the willing". For example, she says an agreement could tie Canada, the UK, Singapore and Thailand to a country in Africa around an issue that all the participants agree upon. "It won't be a regional deal, but a group of countries which all see the potential for a win-win outcome if they collaborate," she says. 
What does this all mean for business education? According to Elms, the world is changing quickly, and industries are changing rapidly. Everyone will have to learn something about digital strategies, but it's essential that students still receive a broad education. "You have to be able to work independently, you have to be able to work in groups, and with diverse groups," she says. We are no longer working in insular pockets, but with people in other countries who are from different cultures and speak different languages. Moreover, we may be doing it remotely. "Because of this, the value of a good education is actually higher now than it's ever been," Elms says.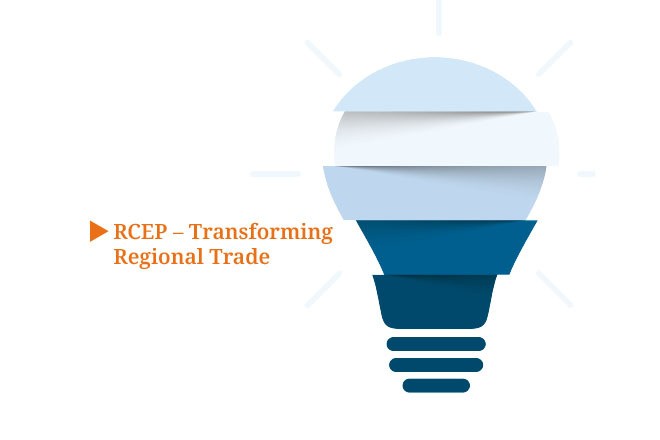 RCEP – Transforming Regional Trade
RCEP will transform trade in the region into "Asia for Asia", and Asia will be thought of as the final market. 
Businesses can start to make "Asian" qualifying goods for shipment across 15 major markets.
RCEP will use a preferential certification of origin document that will be the same for all member countries. 
Customs clearance will be easier, faster and more transparent.
There will be express shipments on goods, and less complicated documents and paperwork.
RCEP will become the institutional platform to address all trade and economic policies in Asia, including the creation of new trade rules, standards, and procedures.