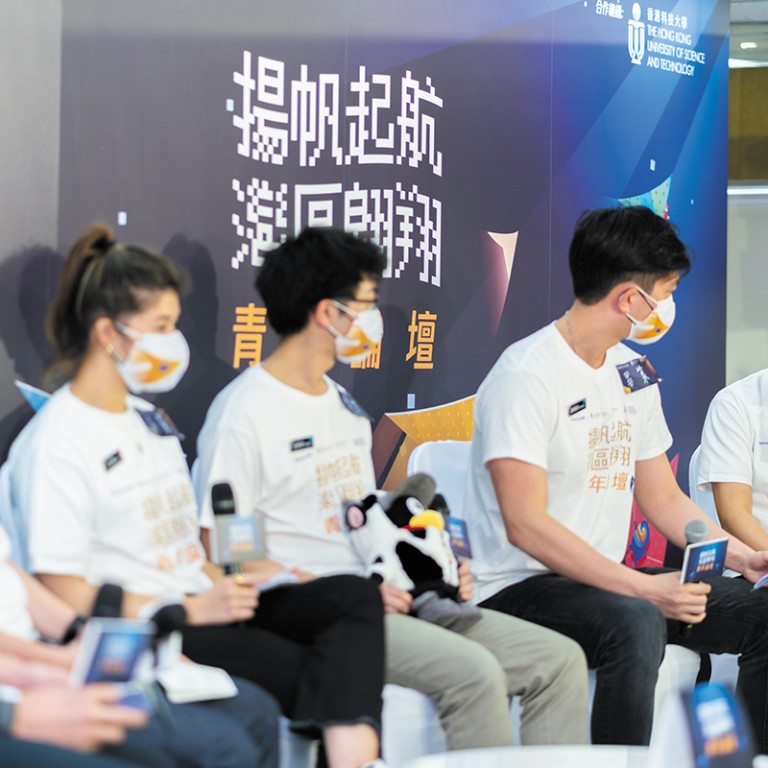 Working Together to Nuture FinTech Talent
HKUST and the Tencent Finance Academy are planning to foster talent for FinTech in the Greater Bay Area.
Paid Post:
HKUST Business School
[Sponsored article]
HKUST has signed a Memorandum of Understanding (MoU) with the Tencent Finance Academy (TFAHK) to nurture FinTech talent for the Greater Bay Area (GBA). The agreement will establish a strategic partnership to foster the development of FinTech by nurturing talent. The parties will collaborate on education, and research and development projects, by leveraging HKUST's academic knowledge of FinTech and TenCent's industry experience.
HKUST and TFAHK will collaborate on FinTech case studies for tertiary education purposes with the aim of providing real-life business cases to help students improve their knowledge of FinTech. A curriculum which focuses on FinTech by integrating HKUST's academic excellence with Tencent's extensive business experience will be designed to nurture an innovative talent model. 
Other initiatives will include internship opportunities, joint FinTech-related research and development projects, guidance on conducting research projects, and education outreach programs to improve public awareness of FinTech. 
"Hong Kong's public and private sectors have striven to support and encourage innovation and related science and technology appropriate to the city and beyond. FinTech is a clear example in this domain as it has already been transforming our lives in every aspect from banking and retail payment to e-commerce," said HKUST President Wei SHYY. 
Bringing coursework to life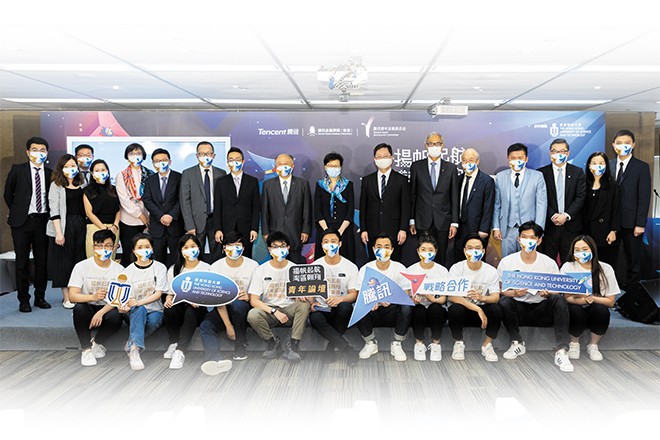 HKUST's first FinTech postgraduate program was launched by the Schools of Business and Management, Engineering and Science in 2019, and the University has collaborated with banks and other enterprises to bring the coursework to life. The latest collaboration with Tencent will further its aim to create new knowledge and nurture talent.
The MoU signing ceremony was held in April as part of a Youth Forum hosted by the TFAHK, which was attended by representatives from the HKSAR Government, HKUST and the TFAHK. The forum was held to help audience better understand the GBA, and to encourage young talent to explore the thriving career opportunities in the bay area. 
At the signing ceremony, Hong Kong's Chief Executive Carrie LAM Cheng Yuet-ngor talked about the significance of the launch of the "Greater Bay Area Youth Employment Scheme" project. Lam explained that the Government had introduced the scheme to encourage enterprises with operations in Hong Kong and the GBA to recruit local graduates and send them to work in cities in the GBA.  
FinTech is a priority for the GBA
The scheme, which engages 320 companies to provide around 2,400 jobs for young people in the region, is offering up to 1,267 opportunities for work placement in the areas of innovation and technology, doubling what was expected. Lam said that this is a huge step in the right direction for the GBA, where the development of FinTech is a priority. 
Jim LAI, Dean of the TFAHK, said that the Academy has already organized a range of relevant activities, including internships, research opportunities, and visits, and they have experienced enormous benefits.  
The scheme will help young people to integrate their studies, their work and their daily lives into the GBA, and to experience how technology enterprises focus on the innovations which help to nurture FinTech talent. 
Collaborative efforts are also important in the development of cross-border FinTech industries. Opportunities like these will allow the industry to introduce measures that promote the application of cross-border FinTech collaborations and encourage financial institutions and technology companies to develop cross-border FinTech solutions.
More initiatives are planned
Regulators can also take advantage of these opportunities to test cross-border FinTech applications by using regulatory sandboxes. 
The Youth Employment Scheme is one of many initiatives that will be rolled out in order to promote cross-border FinTech opportunities, paving the way for more similar initiatives and programs. 
It appears that young people are excited by this opportunity. LU Junhong, who graduated from HKUST in computer science in 2019, has signed up for the program, as he feels that working in Shenzhen will give him more opportunities to participate in research and development.  "The GBA Employment Scheme has already provided around 70 recruitment positions this year. The opportunity for career development is much greater than if I applied myself," he said.