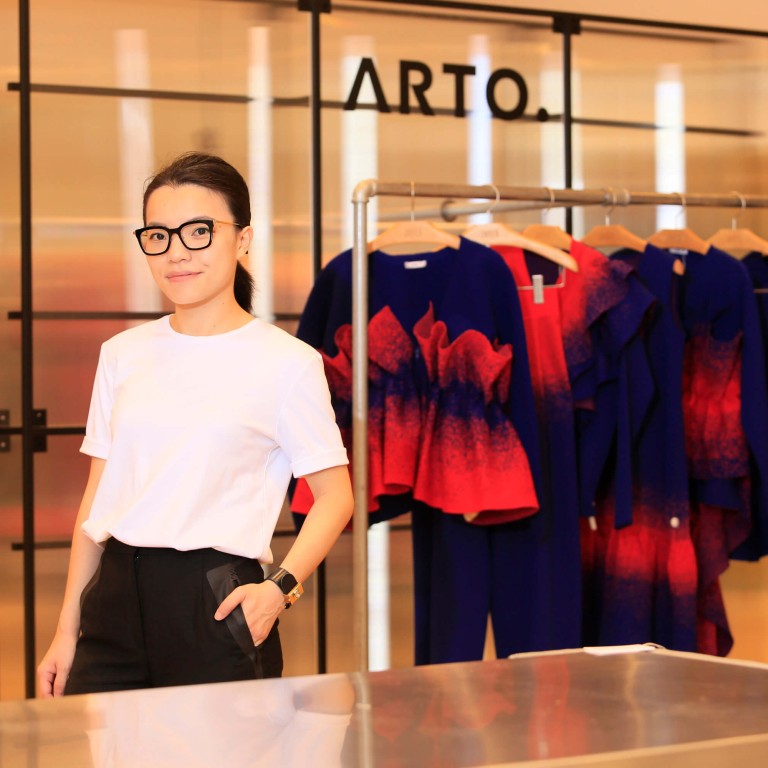 JOYCE nurtures local design talent with a holistic platform
[Sponsored Articles]
Although Hong Kong's vibrant luxury fashion retail market is a magnet for style aficionados both locally and from abroad, many aspiring home-grown designers find it tough to break into and establish their brands in this fiercely competitive sector.
JOYCE Boutique recognises the challenges facing local young design talent. Hence, the upscale retail brand has started nurturing them by providing a holistic platform and specialist guidance to help them take the vital first step in brand-building. In the 2017 Young Fashion Designer Contest (YDC), JOYCE sponsored the inaugural "New Talent Award" to promote local design talent, in partnership with the contest organiser the Hong Kong Trade Development Council (HKTDC). The winner of this award is Arto Wong, whose innovative knitwear collection titled "Zero to Unlimited" represents her conceptualised artistic interpretation of molecular transformation. The winning designs, which challenge the conventional notion of knitwear, are a symphony of masterfully constructed ultra-lightweight pieces of voluminous silhouettes plumped up by air, accentuated with multiple layering and lavish ruffles. Arto was also named the champion in the contest.  
JOYCE's Head of Merchandising and the judge for the "New Talent Award", Michael Mok, thinks Arto's collection stood out from the other contestants' works because of her highly wearable design philosophy infused with a distinctive personal identity. "Throughout the several rounds of interviews between the contestants and the judge, Arto's collection impressed me with her creativity and a personal style distinguished by a strong visual impact. Yet the pieces are easy-to-wear," he says.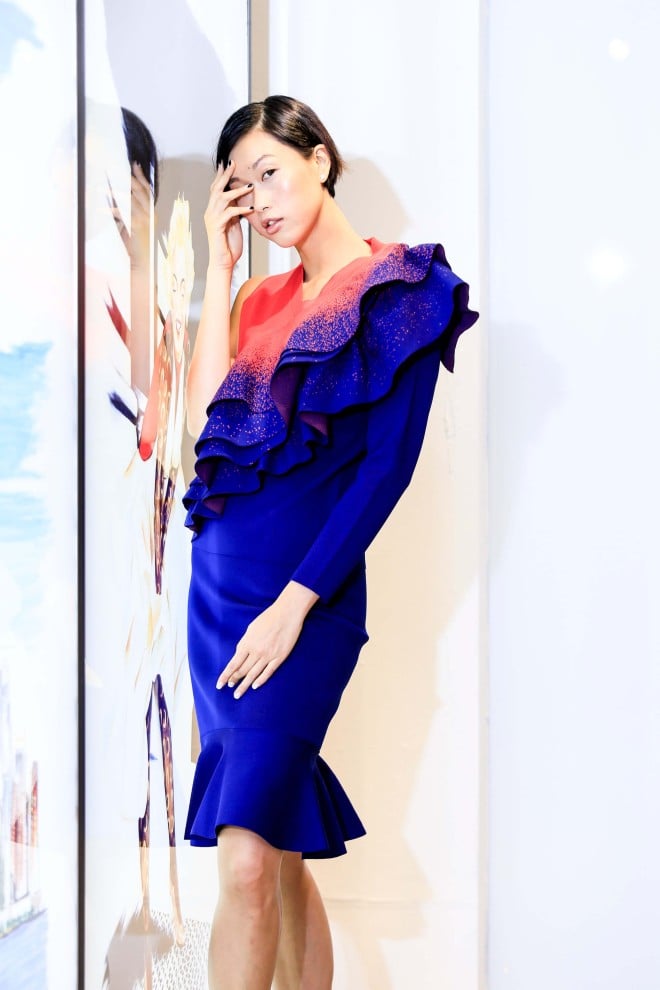 Meanwhile, a singular design theme threaded through the entire collection allows the wearers to easily mix and match all the items forming the series' different looks. Based on the theme of molecular transformation releasing immense energy, Arto has crafted out of knitwear the lavish patterns and gradated colour splashes. "Her showpieces demonstrated superb workmanship," Mok adds.
Apart from identifying Arto's potential, Mok mentored the budding designer by sharing his market insights and practical advice on fashion retail when she was modifying her award-winning designs for commercial production. The fruit of their collaboration is a limited edition capsule collection under the "ARTO." brand which is now available at  JOYCE  in Pacific Place,  Hong Kong and Shanghai store. This is the first time JOYCE has worked with a single local designer exclusively.
The platform offered by JOYCE is not unlike a 'fashion retail 101' that helps familiarise budding designers with the nitty-gritty of the local luxury retail market: they build a comprehensive understanding of the ways to build brands quickly. "We give them the important opportunity to get to know the requirements of local fashion buyers through direct interaction when the designers are developing their collections," Mok says. "It is a relatively 'risk-free' platform that allows the young designers to keep abreast of the practical aspects of the fashion industry, such as brand registration, shipment, delivery, certification, and product pricing. It nurtures the designers' growth in business acumen as well as design flair and gets them ready for their future dealings with international buyers [when they diversify sales abroad]."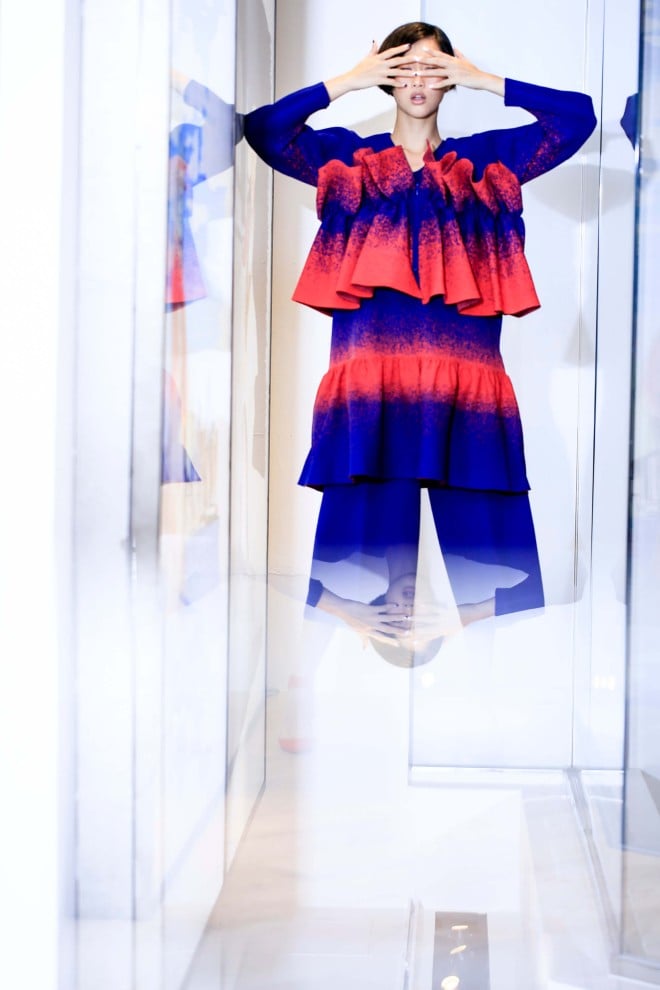 ​
As one of Hong Kong's leading retail brands, JOYCE has a wealth of practical market knowledge and valuable insights in the local luxury fashion consumers. Under Mok's guidance, Arto built solid understanding of local end-users' preferences. "We discussed with her their specific requirements, ranging from materials, pricing, tailoring, sizing to craftsmanship. Promotion through traditional and social media was also touched upon. Based on the advice, Arto modified her winning showpieces for commercial production. The pieces in her branded capsule collection are highly wearable yet they retain the design essence emblematic of her identity," he notes, adding that it has been a rewarding working relationship. "We have seen her progress in the process."
For Arto, the launch of her debut eponymous capsule collection in partnership with JOYCE is more than a dream comes true. She has been inspired to make changes to some handcrafted details in her showpieces so that they could be made with machines while the overall appearance has remained intact. "Meanwhile I've come to realise quality and workmanship matter in luxury fashion," she says.
The experience is valuable for Arto to develop her own brand, which initially focuses on knitwear. "I graduated with a BA in Fashion and Textiles Design specialising in Knitwear Design with Technology from the Hong Kong Polytechnic University," she says. "I have developed a passion for knitwear because I think it is full of fun. I focus on cutting-edge designs because I believe knitwear is not just about simple designs. Through my design philosophy, I want to let consumers know that knitwear designs can be highly versatile and have unlimited possibilities. With the use of different materials and variations in knitting styles, knitwear designs can be voluminous while ultra light in weight. They can also be suitable for all seasons."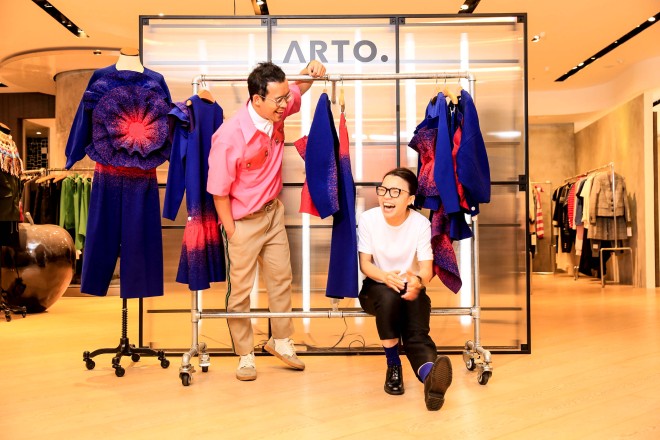 ​
JOYCE will gauge customers' responses to the limited-edition ARTO capsule collection and relay their feedback to the designer. "If the market response is positive, we may expand the collection and launch it in London in collaboration with an influential local retailer," Mok says.
For the new edition of YDC, 16 local young designers have been shortlisted. The parade of their collections and prize presentation are scheduled for September 8, 2018.
For more details of YDC 2018, please visit
here

This content has been created under the direction of an advertiser. It contains no editorial input or review from the South China Morning Post (SCMP), nor does it reflect the position of, or the editorial standards used by, the SCMP. The advertiser has paid for and approved the content.