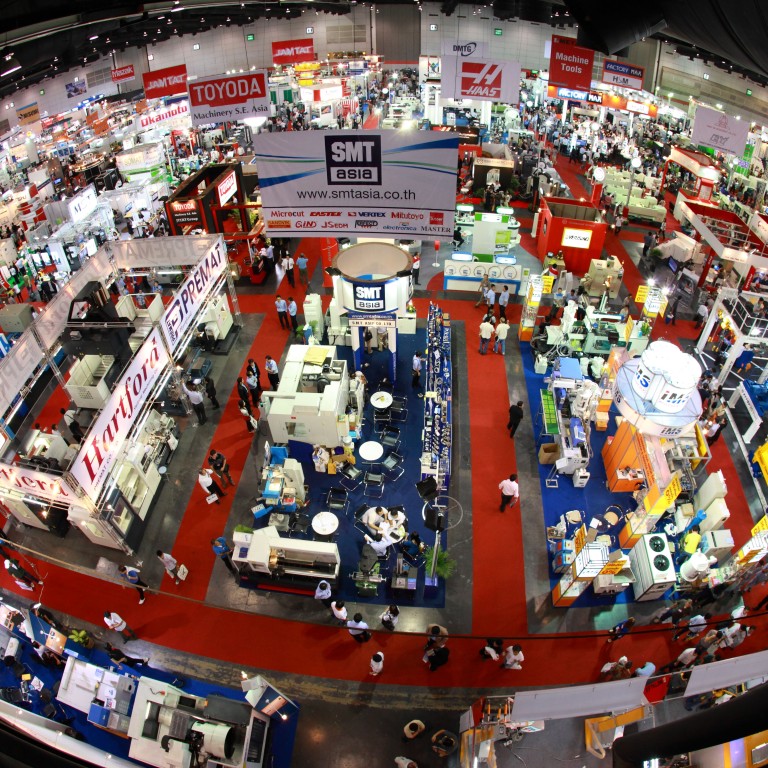 Thailand: Asia's Premier Platform for Business Growth
Paid Post:
Thailand Convention and Exhibition Bureau
[Sponsored Article]
For business visitors from APAC region and beyond, there are compelling reasons to converge in Thailand.
As the rising star of the booming MICE (Meetings, Incentives, Conventions and Exhibitions) sector, there is no better place to capture the attention of tens of thousands of trade buyers, and to make valuable connections.
According to latest industry data, Thailand is currently the top conference destination in Southeast Asia (ICCA), and the top exhibition platform of Southeast Asia (UFI). 
Further, vibrant Bangkok, the capital, ranks among the world's top 10 conference destinations (ICCA), and is second in Asia on the Global Sustainability Destination Index. Thailand is also climbing up the World Bank global rankings for Ease of Doing Business (currently 26th, from 46th in 2017), and Logistics Performance Index (currently 32nd, up from 45th in 2017).  On the Global Innovation Index, Thailand features in the top 20.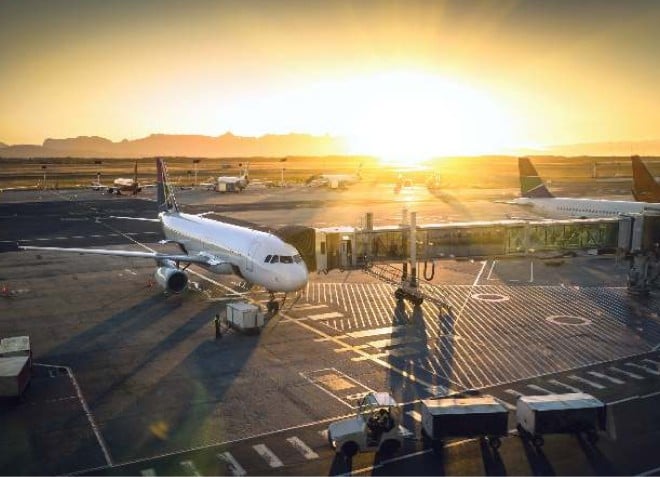 The nation's ascendancy to this enviable business position is the result of various pro-growth policies of the government, and targeted campaigns by Thailand Convention and Exhibition Bureau (TCEB). Together, these initiatives underpin even brighter prospects for companies looking to tap the lucrative Southeast Asian markets.
Policy-Driven Initiatives
As part of the national development plan, the Thailand 4.0 policy, covering 12 strategic industries, opens up new opportunities for business development and professional growth on a scale never before experienced in Thailand. 
The schemes, which include generous investment incentives, are already giving many companies a competitive edge. With MICE now incorporated into the national strategic development plan, the timing is ideal for professionals in those 12 industries to team up with Thai professional peers to advance their careers, international collaboration and business development. 
Adding more weight, the industry's key supporting body TCEB itself has a policy to use MICE as a tool to drive Thailand 4.0 policy.
Such a solid structure, and a commitment to progressing towards an advanced economy, has drawn overseas investment in future industries such as aviation (from Airbus), logistics (Alibaba), automation (Hitachi), IoT (Hewlett Packard) and future automotive (Mercedes-Benz, Mitsubishi and Honda). BMW is also present, developing high voltage batteries for Electric Vehicles. 
Stronger Together
Under Thailand's Stronger Together policy, economic ties and partnerships have been forged with neighbouring countries in Southeast Asia.  This makes using Thailand as a platform to reach out to regionals market even more appropriate. TCEB itself is now supporting conferences and trade shows in regional cities to further penetrate markets such as Cambodia, Laos, Myanmar and Vietnam (CLMV) and the Greater Mekong Subregion (GMS). 
CLMV trade visitors are often listed among top ten clients at TCEB-supported trade shows, sourcing products and services in such sectors as food, health & wellness and agri-business. In 2017 alone, CLMV trade visitors to Thailand rose by over 100 per cent.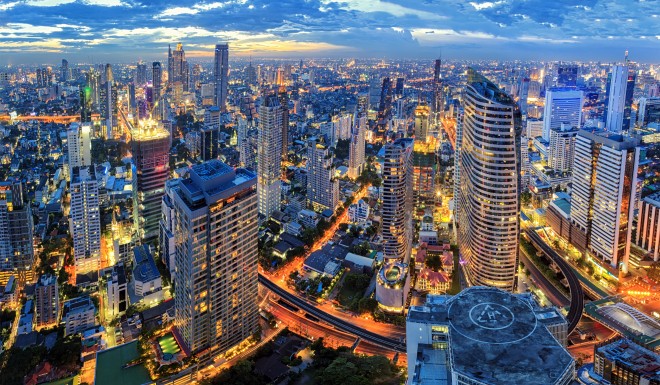 The government's policy seeks to accelerate economic growth in regional cities besides the established destinations, and for that the travel industry is one of the drivers. Opening up wider scope for business experiences in exotic locations, TCEB has developed 7 Magnificent MICE themes in regional cities. Themed as Fascinating History and Culture, Exhilarating Adventures, Treasured Team Building, CSR and Green Meetings, Beach Bliss, Lavish Luxury and Culinary Journeys, these offer an opportunity to explore Thailand in a new light.
Whatever your chosen destination, a quality venue is assured. The Thailand MICE Venue Standard (TMVS) initiated by TCEB encourages providers to upgrade their facilities and so far, 910 meeting rooms, 23 exhibition halls and 16 special venues throughout Thailand are TMVS-certified. The number of certified venues is an illustration of the upgraded professionalism of Thai suppliers in making quality deliverables.
Targeted Support
Participants may also benefit from targeted support schemes launched under TCEB's 360 Degree Exhibition Success campaign. The Bidding Fund assists Thai organisers in bringing new shows to Thailand, as well as supporting collaboration between Thai or overseas organisers in staging new shows. Exhibiz in Market supports overseas trade and business associations to set up national pavilion at trade shows in Thailand, while ASEAN+6 Privilege incentivises trade visitors from ASEAN countries, as well as  – China, Japan, Korea, India, Australia and New Zealand, -  to join business matching meetings at trade shows in Thailand
Beyond supporting and facilitating events, TCEB's role in advancing success extends to being a co-creator of business opportunities, partner for creative MICE solutions, collaborator for an ideal MICE ecosystem and thought-leader in igniting new ideas for MICE. These four roles are guided by TCEB's new branding, "Thailand: Redefine Your Business Events".
Thailand's star keeps rising with the development of new MICE infrastructure. In Bangkok alone in 2019, nine new hotels added an extra 12,000 sqm of function space and 2,440 more rooms, while a world-class 12,000 sqm auditorium opened at ICONSIAM. Another 16 new hotels are slated for opening between 2020-2024.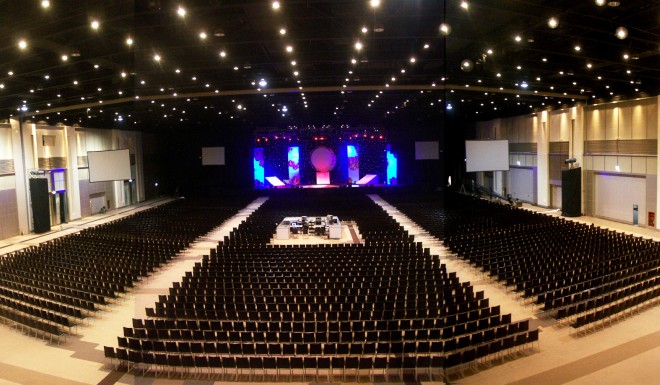 Stella Events Program
Confidence in locating MICE in Thailand to grow business and professional ties is affirmed by statistics. 
In 2018, Thailand hosted 193 ICCA-endorsed international conferences - the highest in ASEAN, and a record for Thailand since the statistics were collected in 2004. In terms of net space sold (640,000 sqm) and annualised revenue (US$280 million), Thailand has also been ASEAN's top exhibition destination since 2004 according to UFI.
This year, TCEB has attracted 17 new shows to Thailand (another record high), more than half of these from industries under the government's Thailand 4.0 policy. A further 22 shows are in the pipeline, affirming Thailand's position as a prime platform for exhibition.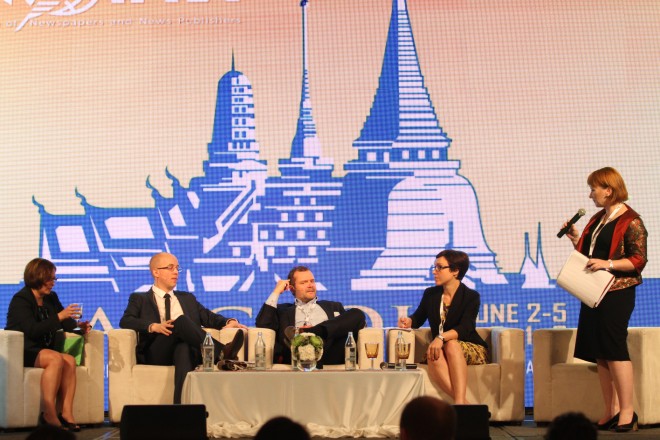 The 2019 line-up features 12 mega-size meeting and incentive groups, each with upwards of 3,000 participants, drawing 100,800 overseas delegates and generating 7,332 million baht.
Recently, TCEB has been successful in winning 13 bids for international conferences due to take place between 2020-2026, bringing in a total of 25,700 delegates and generating 1,672 million baht in revenue.
Highlights to look forward to include the 86th UFI Global Congress, Routes Asia 2020, The World Congress of Psychiatry 2020, and Victam and Animal Health and Nutrition Asia 2020.