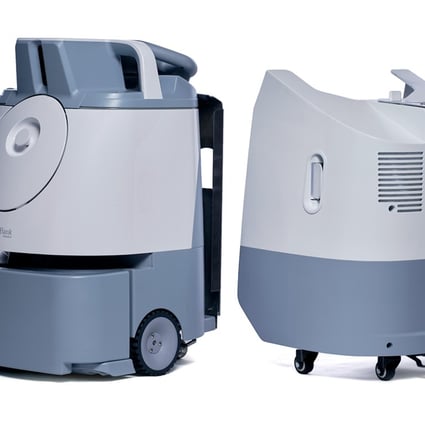 Whiz Gambit.
Robots take up the fight against infection
SCMP Events & Conferences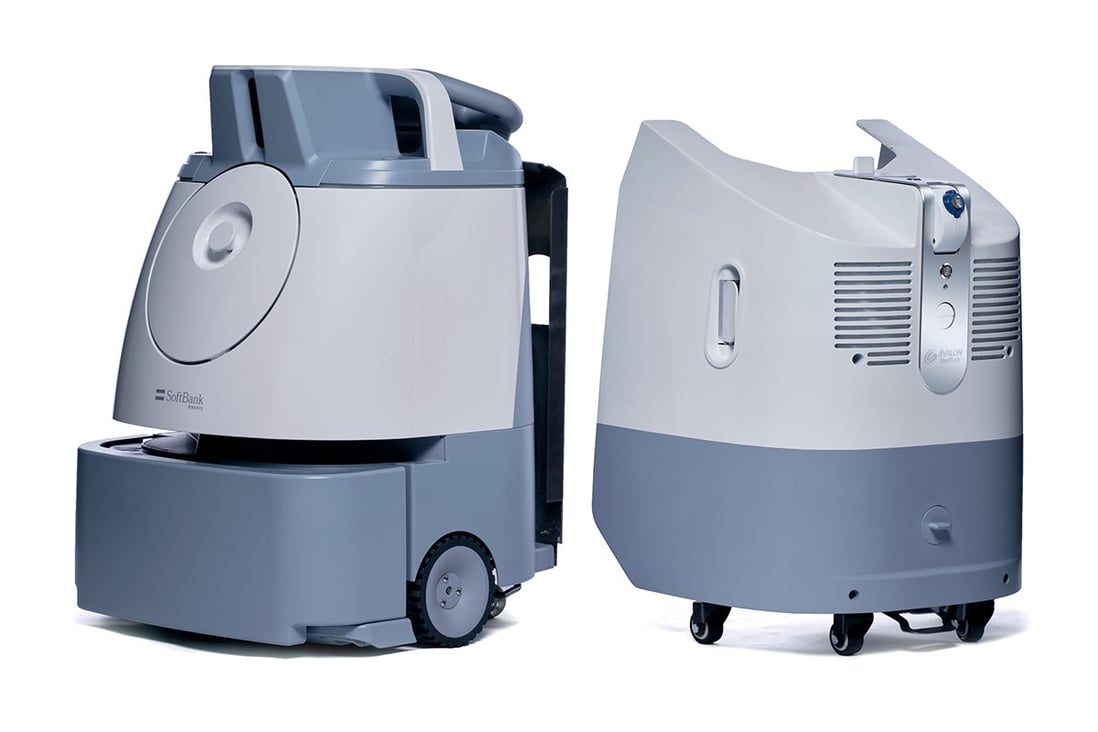 Whiz Gambit.
Rapid advances in AI and automation mean robots are now helping businesses in almost every sector to boost efficiency, enhance productivity and streamline costs. 
But in the age of Covid-19, attention has also focused on how AI-enabled robots can be used to clean offices, factories and public spaces, thereby improving hygiene standards and protecting the health and well-being of the wider community. 
In this respect, SoftBank Robotics Group has been leading the way with the innovative, efficient and cost-effective "Whiz". This easy-to-use product is reinventing the commercial cleaning industry, using the latest technologies to improve cleaning and disinfection and, as a result, pointing to a sharp rise in sales and customer interest.    
Basically, it is an autonomous floor-care robot programmed to perform indoor navigation and deliver thorough vacuum cleaning. Standing just over 65cm high, it is slightly more than 45cm wide and, with battery, weighs 35kg. It is easy to set up, "learns" the routes to follow and, can detect and avoid obstacles like humans, glass walls and steps via multiple built-in sensors.  
Whiz covers up to 1,500 square metres per three-hour charge, and sends a notification to the supervisor when cleaning is completed. The controls can be checked remotely by smartphone or computer, and relevant performance data can be recorded and shared.
"With robotic solutions, we are changing the industry, providing better productivity and effectiveness," says Ronald Yip, Sales Director of SoftBank Robotics Hong Kong. "That has an impact for companies involved in traditional cleaning services, property management, and facilities management. Demand is increasing, and because everyone is talking about the importance of hygiene, we have also added a special disinfectant feature." 
This came about through collaboration with a Hong Kong-based partner Avalon Steritech, whose "Gambit" device can be attached to Whiz to disperse a very fine eight-micron spray of approved bio-decontaminants. In this way, it is possible to provide cleaning and disinfection in one go, thus achieving high standards of environmental health and safety in offices, showrooms, retail outlets, hospitals, hotels and elsewhere. 
The Gambit module uses high-pressure compressed air to mix the chosen disinfectant and then generates the spray particles via a dual-angle atomisation nozzle. 
It covers a large target area, killing any germs on floors or carpets and even in hard-to-reach corners and crevices. Indeed, preliminary research data shows the long-lasting antimicrobial effect reduces the usual "bioburden" for up to 30 days after use.

"The sterilisation agents we recommend are safe, environmentally friendly, and comply with international regulations," says Manson Fok, Chairman of Avalon BioMedical (Management) Group, the parent company of Avalon SteriTech. "Also, we have made sure the Gambit device is a seamless fit with Whiz. In tandem, they can clean whole floors of an office building in the middle of the night, utilising the benefits of AI and automation to ensure excellent cleaning and disinfection results, as well as a high level of reliability." 
The scientists, software engineers and health-care experts who took part in the development work over the last year or so broke the cleaning cycle into visible and invisible stages. One key aim was to achieve the best results with the minimum amount of disinfectant. Another was to anticipate likely customer needs so that the products and add-ons can be further customised in future.   
"Everyone is concerned about hygiene in public spaces after Covid-19; so we aim to launch the robot on a global basis," says Lewis Ho, CEO of Avalon Steritech. "So far, the feedback in Hong Kong is that Whiz with Gambit is very user-friendly. It takes most janitors only around 10 minutes' training to program the robot's learning mode and then start it off on its mission."          
SoftBank Robotics' Ronald Yip notes that 2020 created a new awareness of the need to be ever vigilant about cleanliness and health. 
"There is a new normal all over the world, a greater sense of hygiene and knowledge of what bacteria and viruses can do; that will stay with us," Yip says. "The new AI-enabled cleaning robots are here to help." 
In fact, he adds, Whiz is already the world's best-selling autonomous commercial cleaning robot, and with new markets opening up, overall sales are expected to take off in the next 12 months. 
However, this is just one of the initiatives SoftBank Robotics has been exploring to make people's lives easier, safer, more connected, or more extraordinary. The group has already supplied more than 35,000 robots of different types to customers in 70-plus countries. With innovative AI and applications, these are being put to good use in fields ranging from retail and tourism to healthcare and finance.  
"We can't do everything on our own to satisfy customer needs, so cooperation with good partners is very important," Yip says.