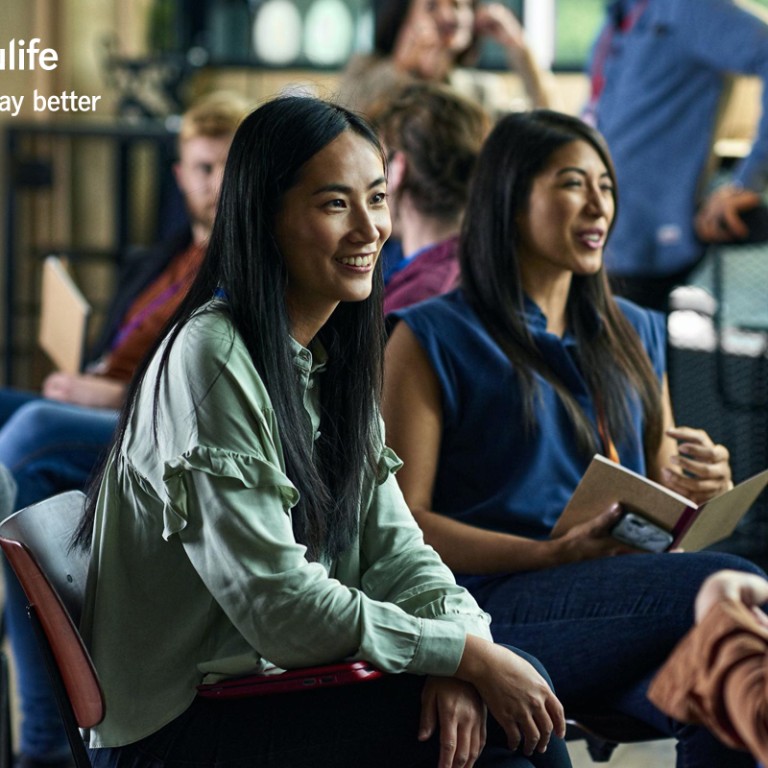 Until Each One Of Us Belongs
[Sponsored Article]
We are living in a moment of collective reckoning – grappling with the way our views can create inequalities for members of our very own communities, leaving some behind. At Manulife, we believe that strength lies in embracing our differences and that diversity plays a key role in driving innovation and growth within our company. Foundational to our success is ensuring that all of our colleagues, customers, and stakeholders are respected, feel connected to each other and to our mission, and are treated with equity and dignity.
The past year has seen an acceleration of our Diversity, Equity and Inclusion (DEI) agenda, allowing us to propel ourselves forward in terms of how we think and act as an organisation and within our wider society. From the signing of inclusive executive orders and charters plus the creation of additional DEI roles, to the enhancement of our employee benefits, and funding to ensure a more varied engagement with community partners, we are on the path to becoming a more inclusive organisation – one where we energise and empower people to be part of the change.
We are focused on three key pillars to drive change:
Talent
We are fostering diversity at all levels in the organisation that is reflective of the communities we serve.
Culture
Our goal is to create a workplace culture where colleagues thrive because they belong and can bring their authentic selves to work.
Community
We are working to create strong partnerships and DEI support in the external communities in which we live, work, and serve.
We are committed to building an inclusive culture and brand with diverse talent that drives high-performance – until each one of us belongs.
In the past year alone, we:
• Achieved our goal of 30% female representation at VP+ level, reaching over 60% in HK as of December 2021
• Initiated the Diversity Champion Internship Programme – a first-in-Asia – a cross industry collaborated internship programme with Hyatt International and Herbert Smith Freehills, designed for students from diverse backgrounds in Hong Kong
• Actively supported and partnered with organisations like: CareER, Community Business, PinkDot, The Women's Foundation, and The Zubin Foundation to advance DEI advocacy and community outreach.
• Took part in Manulife's Global Afternoon of Reflection and Learning, an opportunity to explore DEI through locally focused learning sessions, keynote speeches, fire-side chats and webinars as a way to support all employees to become better allies
• Launched the Asia-wide SelfID programme to encourage colleagues to voluntarily provide data on their gender, ethnicity, sexual orientation, and disability. This information remains confidential and only aggregate data is used to help us understand our demographics to inform our DEI strategies.
It is exciting to be having these open and honest conversations and more fully integrating strategic DEI into all that we do. But, despite these milestones, it is clear that the journey is only beginning – and this journey is one that we seek to take with broader society and the business community through pioneering initiatives such as the Inclusion Collective.

This content has been created under the direction of an advertiser. It contains no editorial input or review from the South China Morning Post (SCMP), nor does it reflect the position of, or the editorial standards used by, the SCMP. The advertiser has paid for and approved the content.