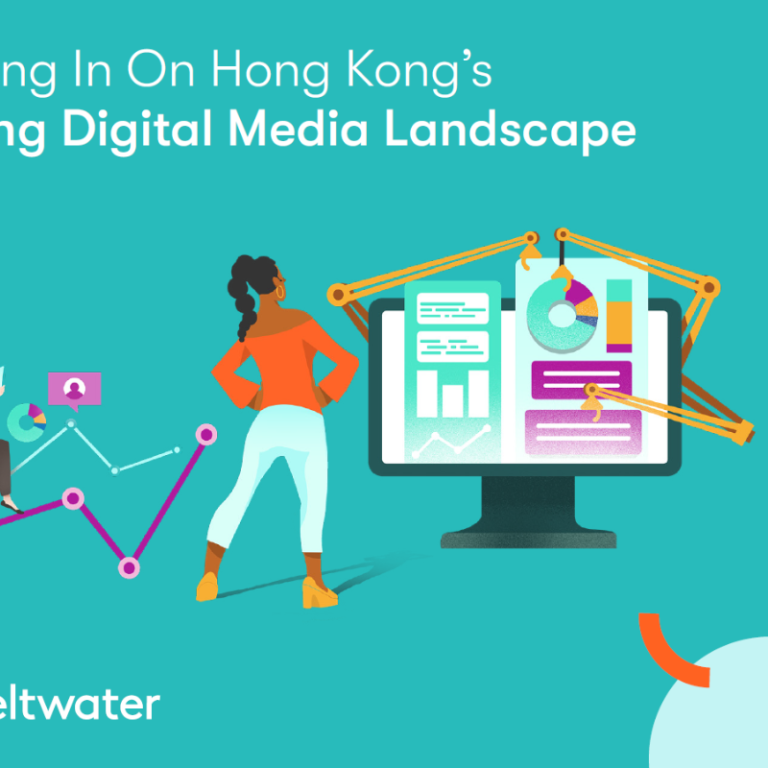 Using Social Data to Understand Your Audience for Better Business Decisions
[Sponsored Article]
There's no way around it: the COVID-19 pandemic has drastically changed the way companies and consumers behave in the digital media landscape. With situations dynamically changing, brands and organisations need to react fast whilst developing new practices to stay one step ahead of the game.
With many people logging onto their digital profiles and sending exabytes of data across social media and forums such as LIHKG (連登) every day, savvy businesses are monitoring those conversions and using social media tools to capture the topics and interests their target audience is discussing daily.
In Hong Kong, social media platforms such as Twitter, Facebook, WeChat and Instagram are a haven for consumer conversations while forums such as LIHKG (連登), HKGolden (香港高登) and news organisations are bastions for topical discussions. These platforms hold rich and diverse opinions that can change the behaviour of Hong Kong's consumers – which means it's increasingly important for Hong Kong's businesses to pay attention to these conversations, derive actionable insights, and use them to inform marketing and social media strategies.
Boosting the bond between brands and consumers in Hong Kong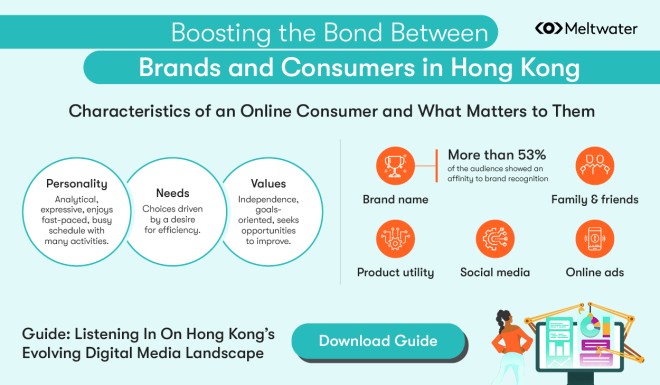 Understanding consumer behaviour is key in the way brands and marketers plan their strategies. People often change their consumption habits when there is a widespread narrative on an issue or industry – take, for example, the rise of PayMe and virtual banking in Hong Kong. Digital payments have soared since the onset of the COVID-19 pandemic as the government has encouraged the method as a safer way to transact, and financial institutions like HSBC have positioned digital wallets as a secure and fast way to pay for goods and services.
The more consumers learn about an issue, the more likely they are to amend their habits, which ultimately may affect brands. And as technology advances and spending power increases, consumers will naturally expect more from brands and organisations. This is especially impacted by the expansion of the digital landscape in Hong Kong and more people seeking out digital-first experiences, such as self-service customer support engagements – something 43% of Hong Kongers expect.
At the same time, consumers are increasingly knowledgeable about the products and services they want because they are more proactive in researching what are their best choices in the market. Searches on Google, discussions on social media and forums – which almost one quarter of Hong Kongers use to find information about brands and products – and honest reviews, video unboxings and tutorials are part of the knowledge base consumers use to acquire the information they need before they make a purchase.
Embracing the power of KOLs in generating Sales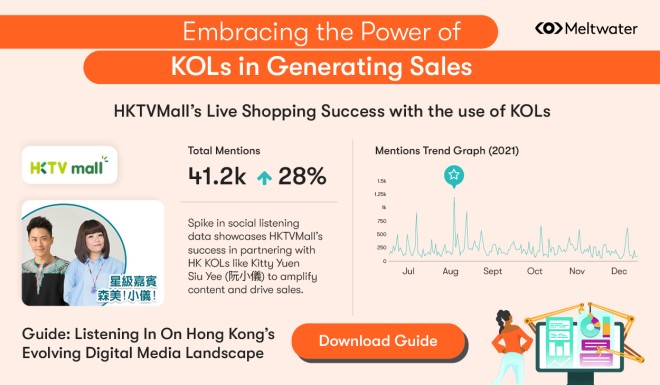 A flourishing stay-at-home economy launched as consumers of all ages were forced online for a wide variety of needs. It created an ideal situation for creators who had time on their hands to produce new content and engage with burgeoning communities of like-minded people. 
Throughout 2021, there was no hotter KOL in Hong Kong than MIRROR – a homegrown 12-member Cantopop group that has become wildly popular. Powered by Meltwater Data, the group received more than 1.5 million mentions across Hong Kong social media in 2021 – and just three of its members drove a 5,200% month-on-month spike in mentions in August 2021 – so it's little surprise that they have lined up brand endorsements with major companies, including HSBC, Samsung, and Foodpanda, among others.
This goes to show that by partnering with key opinion leaders that resonate with an audience, brands – even big-named ones – can boost their own social profiles, garner positive sentiment, and drive further brand and campaign awareness.
Preparing for the Rise of the New Economy - NFTs and the metaverse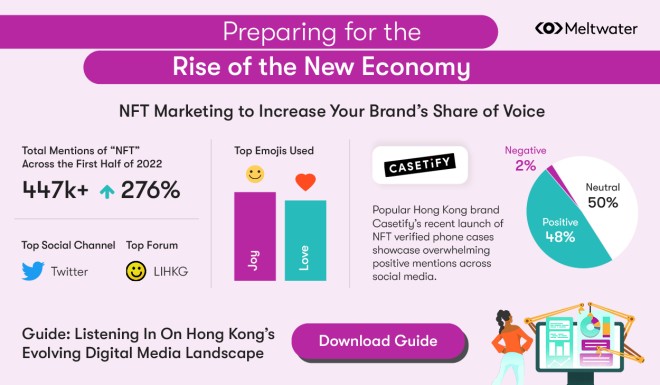 Looking forward, new virtual trends such as the metaverse and web3 are becoming increasingly popular as people watch what moves early adopters including companies, brands, and key influencers such as celebrities are making in these new spaces.
One emerging trend that is beginning to make waves in the marketing sphere is NFTs – or non-fungible tokens – that are bought and sold with cryptocurrency on peer-to-peer networks operated on the blockchain. In the past year, Bored Ape Yacht Club's illustrated portraits of, well, bored apes has created one of the most highly sought-after series of NFTs, with each digital item selling for millions of dollars.
Understanding that digital impact and how businesses can learn from the insights gained from social media is critical to develop a holistic approach for their organisation. With such a competitive business landscape in Hong Kong, brands need every possible advantage to stay one step ahead of competitors and reach their audience in ways that are genuine and delightful – and that prompt conversation.
Through Meltwater's Media Intelligence capabilities, you can:
Learn how people are talking about your brand and products on social and media channels
Understand who your customers are and which social media platforms they frequently use
Identify key KOLs that resonate with your audience to drive sales and brand awareness
Keep tabs on emerging trends and how best to incorporate them into your marketing strategy