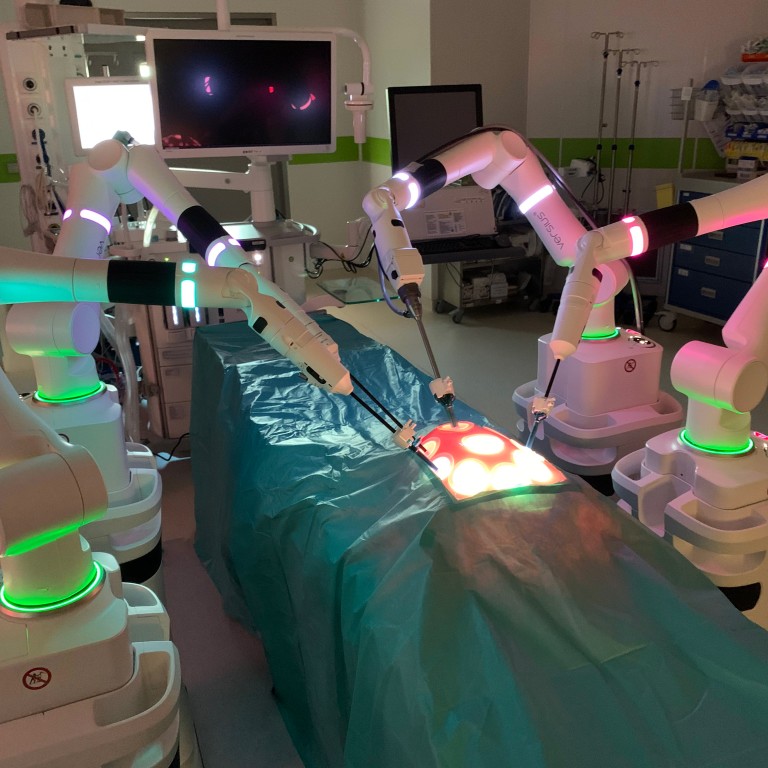 Advanced robotics promise a future of more accessible minimal access surgery for patients
[Sponsored Article]
The pandemic has exposed the need for change and improvement in healthcare systems right around the world. To address demands like reducing healthcare costs, improving the quality of care, and protecting workforces, hospitals are looking to technology. This is especially true in the surgical field, where backlogs and other effects from the pandemic are still having an impact. The pressure is enormous, meaning that surgical technologies which can deliver effective treatment and quick recoveries are needed more than ever.
In Asia, that challenge is particularly acute, because access to surgery was a huge problem even before the pandemic. Even in high-income Asia-Pacific countries, nearly 53% of the population was believed to be without access to surgery, according to a 2015 study by The Lancet Global Health. Compare that to high-income North American countries, where the proportion was less than
1%
. The population is living longer too, meaning more demands on the healthcare system as doctors and patients seek to maintain quality of life.
And even without the pressures of the pandemic, operations can be physically and mentally demanding for surgeons, causing them stress and fatigue. In a manual laparoscopy – or keyhole surgery – a surgeon's camera and instruments access a patient's abdomen throughsmall incisions, rather than large cuts. One study found that 76% of surgeons reported back pain while performing laparoscopic surgery. And up to 20% of the surgeons surveyed also stated that they may need to retire early due to the physical impact of this kind of surgery, making this a critical issue in the
field
.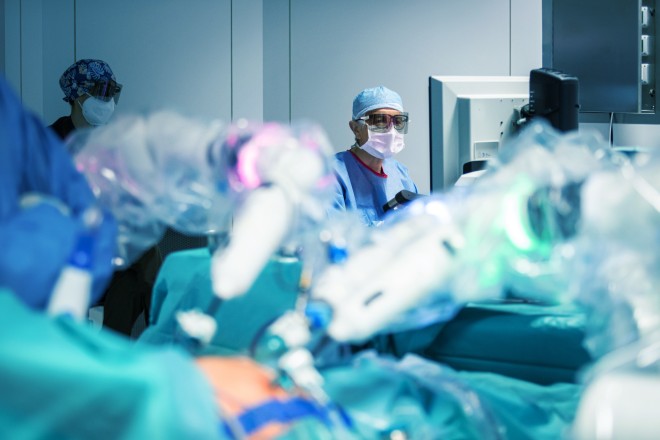 Thankfully, Hong Kong is well-placed to face this challenge. Its healthcare sector is a global leader in bringing the benefits of high-tech surgical solutions to surgeons and patients, especially when it comes to surgical robots. With their increased accuracy, efficiency, precision and dexterity, surgical robots mean more procedures can take place, and that more of them can be performed using keyhole surgery. 
All this means huge benefits for patients, such as shorter recovery time, less pain, a lower risk of surgical site infections, and less scarring. Patients also spend less time in hospital, benefitting overstretched facilities and healthcare systems.
But despite these benefits, there have been barriers to uptake. Despite being around for more than 20 years, surgical robots can be expensive, take up valuable space in operating theatres, and disrupt workflows. There is a huge need for a different kind of robot, one that meets high clinical standards while also offering the versatility that surgeons need in their busy operating rooms.
CMR Surgical and its Versius® system can meet this need. CMR Surgical is a global robotics business dedicated to transforming surgery through innovation and disrupting the status quo in surgery. Its pioneering surgical robotics system Versius breaks the mould of conventional surgical robots.
Versius is a small, modular, and portable next-generation robotic system, with advanced technology that can perform sophisticated keyhole surgery procedures. It can fit into any operating room set-up, and integrate into existing busy hospital workflows, giving surgeons the versatility to operate robotically, without changing current practice.
The modular robotic arms of Versius are modelled on the human arm, providing flexibility of port placement that is unparalleled in robotic assisted surgery. The system can carry out procedures that are beyond the size and positioning limitations of other robotic systems, or which are so complex they would traditionally be performed using open surgery.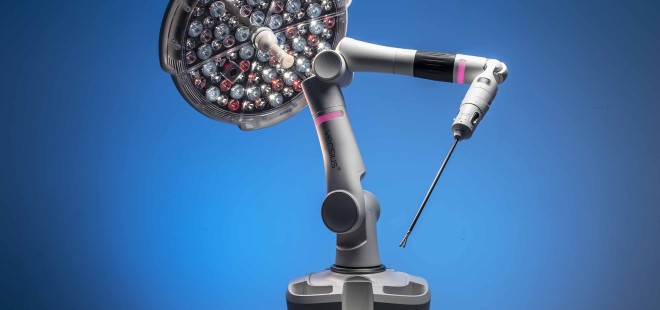 The small size of Versius was achieved through bespoke Vwrist™ technology, which provides accuracy and dexterity to fully wristed instruments. It has a 710° range of motion, which is four times that of the human wrist. Versius also boasts 3D HD vision, adjustable ergonomic working positions, and an open surgeon console, all of which can reduce stress and fatigue for surgeons.
And with its digital interface between surgeon and patient, Versius captures kinematics and telemetry data that is lost with other surgical methods. There is huge potential in this data, which can enhance surgeon training, improve patient outcomes, and standardise surgical care.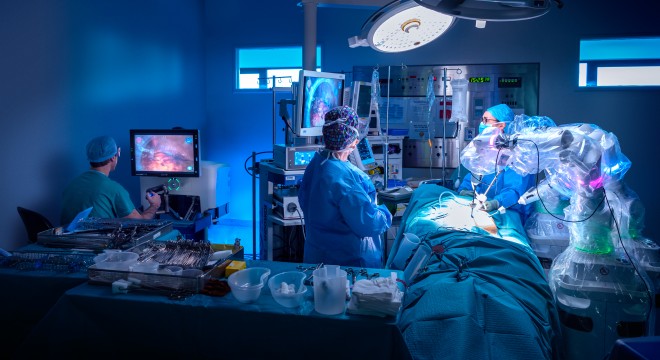 The benefits of CMR Surgical's innovation are being felt by patients right now in Hong Kong. Doctors at two leading teaching hospitals, CUHK Medical Centre and Gleneagles Hospital, are already harnessing the power of robotics through Versius. At CUHK Medical Centre, Versius is being used as part of a multidisciplinary robotic programme, including general surgery and urology. At Gleneagles Hospital, Versius has been used first in gynaecologic surgery, with plans to expand into general surgery and others.
In doing so, these hospitals are demonstrating how CMR Surgical's next generation systems are resetting expectations of robotic surgery.  
And what benefits patients, surgeons and hospitals in Hong Kong will benefit the wider region too.  The city offers medtech companies like CMR Surgical an ideal springboard from which to expand into rapidly growing markets in mainland China and other parts of Asia.
That means Asia-Pacific has the potential to be a major growth engine for surgical robotics, ushering in a new era of surgical care driven by CMR Surgical.

This content has been created under the direction of an advertiser. It contains no editorial input or review from the South China Morning Post (SCMP), nor does it reflect the position of, or the editorial standards used by, the SCMP. The advertiser has paid for and approved the content.