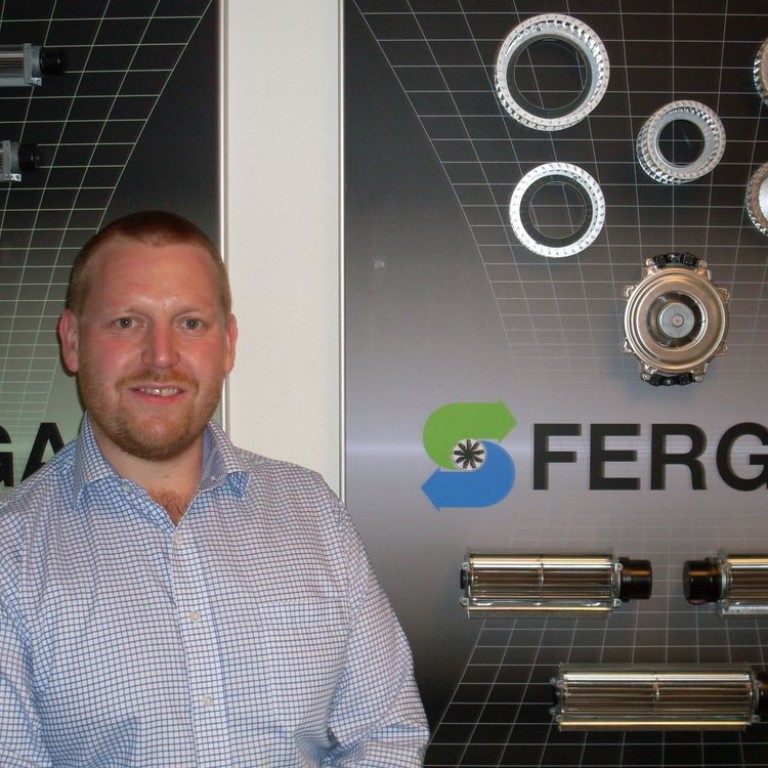 Fergas sweeps across Asia with air-moving solutions
Supported by:
Discovery Reports
A market leader in airflow component design, Fergas lives by its slogan, "Experts in moving air - everywhere". The company brings more than 65 years of industry experience in delivering air moving solutions that address thermal, acoustic and energy efficiency requirements.
"'Everywhere' refers to our professional knowledge of air moving technology across applications," says Rikard Wallman, president and CEO. "It also speaks about our commitment to support our customers globally with a reliable, consistent and substantial production capacity." 
With manufacturing sites in Europe, North America and China, Fergas is a global provider of crossflow blowers, blower wheels and AirBlaster units. Its three largest segments are heating and ventilation systems, home and commercial appliances, and automotive. Fergas serves trusted brands including Audi, General Electric and Electrolux and provides local engineering support for the efficient use of its products.
Fergas continuously puts a premium on energy efficiency. Its patented ClimaSeat, with an integrated AirBlaster, removes heat and humidity from the car seat, resulting in better cooling distribution and less use of air conditioning. 
For its line of crossflow blowers, it developed electronically commutated motor technology with an internal modulating system, which brings up to 50 per cent energy savings compared to traditional motor technology. 
Seizing growing opportunities in Asia and reaching out to its customers, Fergas is expanding its regional foothold through its Hong Kong sales office and a wholly owned foreign enterprise in Dongguan. It also works with local agents and distributors on the mainland, and in Japan and South Korea. Through its subsidiary, Fergas Asia-Pacific, the company looks into the market potential of Indonesia, Malaysia, Singapore and Thailand. 
Fergas is optimistic about acquisition opportunities in China and lays the groundwork for its first vehicle business on the mainland. "We seek local partners and distributors with complementary strengths, preferably in airflow and electronics, that can add value to our existing customer base," Wallman says.

Country Business Reports interviews and articles by Discovery Reports www.discoveryreports.com