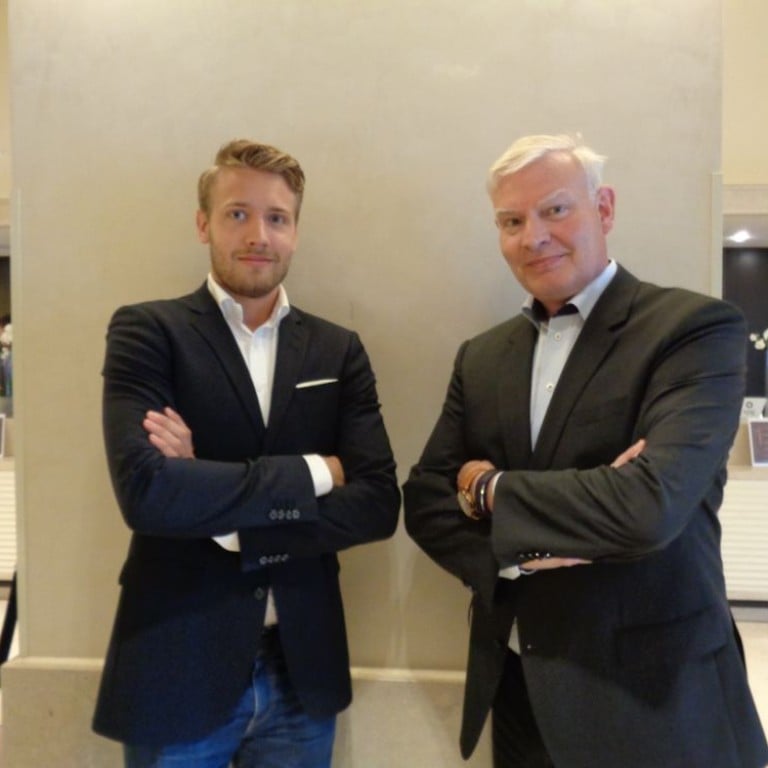 Environmental thinking sustains family business
Supported by:
Discovery Reports
Sustainability is a way of life at Callans Tra, a mid-sized forest and sawmill owner, and a leader in Sweden's bioenergy scene. 
Operating through four generations in one of the world's best districts for spruce and pine timber, the family-owned business combines age-old craftsmanship with modern technology to keep the forest evergreen. 
"We do something special for clients visiting us for the first time," says Arvid Callans, president and CEO. "We rent a helicopter, take them to a lake in our forest and take a photo of them standing there, drinking water straight from the lake."
The trip emphasises the rewards of environmental integrity: clean water for daily living and sustainable livelihood. About a quarter of Callans Trä's timber is sourced from its own forestland, while 75 per cent is gathered from private forest owners within an 80km radius.
Callans Trä collaborates with Sweden's agro-forestry institutes, universities and other progressive forest owners on sustainable practices. 
It is certified by the Programme for the Endorsement of Forest Certification and Forest Stewardship Council, global organisations that promote responsible logging.
"We value long-term business," says Gustaf Callans, CEO trainee and fourth generation in the business. "Forest owners who sell to us have been doing so for three generations or more. Most of our customers have been with us for more than two generations."
Callans Tra processes timber into factory-ready products suited to the length, quality, dimension and moisture content specifications of clients. About 80 per cent of its products are exported to manufacturers of furniture; windows, doors and their panelling; and interior decoration. 
Product development is done in dialogue with clients, all of whom are long-term family businesses. Its two biggest clients in China are manufacturers of children's furniture. 
"Innovation is a process that continues every day, and we follow closely future applications of forest products," Arvid Callans says. 

Country Business Reports interviews and articles by Discovery Reports www.discoveryreports.com