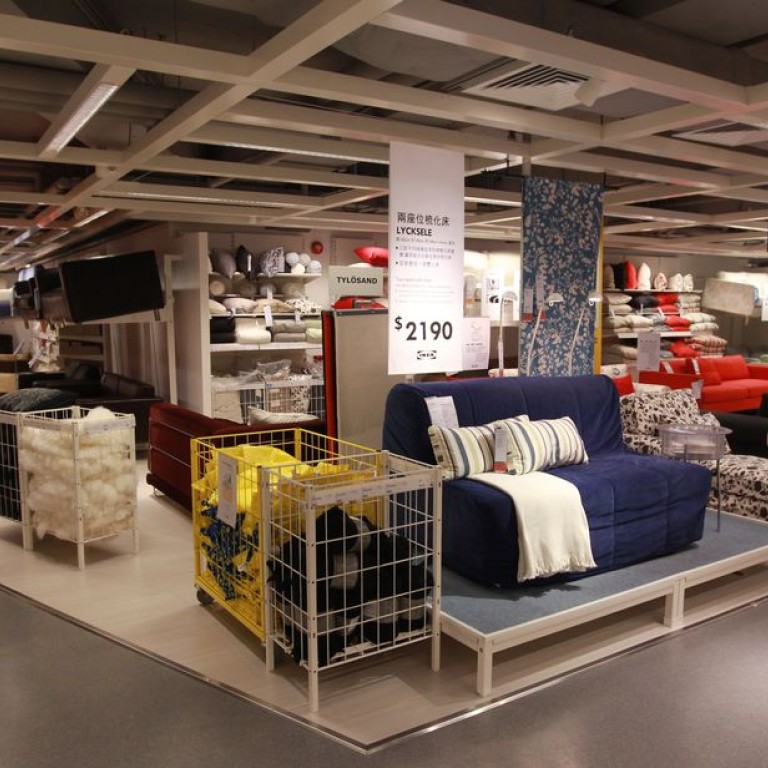 Trade link goes beyond furniture and fashion
Country offers a range of exports besides retail offerings, writes Ed Peters
Supported by:
Discovery Reports
Swedish companies play a high-profile role in Hong Kong's everyday life, whether it's the handy designs on sale in one of the three Ikea stores, or the trendsetting fashion items laid out in H&M's new flagship store opening this week at Causeway Bay's Fashion Walk.
But Sweden's trade relations with Hong Kong stretch well beyond retail offerings. More than 160 Swedish companies have established offices in the city, including Alfa Laval, which deals in the production of specialised products and solutions for heavy industry; AstraZeneca, a multinational pharmaceutical and biologics company; Getinge, which is renowned for its superlative medical and health care equipment; and Svenska Kullagerfabriken, better known as SKF, which has been manufacturing bearings and seals in Gothenburg since 1907.
A healthy two-way trade exists between Hong Kong and Sweden. Hong Kong's imports increased between 2013 and 2014, although exports decreased slightly over the same period. The international trade value for last year totalled approximately US$1.4 billion. Hong Kong's domestic exports to Sweden were valued at US$2.3 million, while mainland-origin re-exports from Hong Kong to Sweden reached US$849.8 million. West-to-East trade was markedly smaller, as Hong Kong imports from Sweden were US$464.6 million. 
Sweden was ranked as Hong Kong's 37th-largest trading partner in the world, and the 11th-largest trading partner among the 28 European Union states.
The major categories of commodities exported to Hong Kong from Sweden were measuring and checking instruments (12 per cent), motor-vehicle parts and accessories (9 per cent), motor vehicles (9 per cent), miscellaneous chemical products (7 per cent) and telecommunications equipment (6 per cent). 
Hong Kong's exports were made up of textiles (15 per cent), printed matter (14 per cent), base metals (10 per cent), foodstuffs (8 per cent) and jewellery (6 per cent). Hong Kong also makes extensive use of Swedish intellectual property, while the city's financial services play a significant role in the Swedish economy.
"Hong Kong has become an important economic partner for Sweden," says Anita Jonsson, Business Sweden's acting trade commissioner in Hong Kong. "Some of the most interesting foreign investments in Sweden in recent years have come from Hong Kong. [These include] mobile operator 3, which is majority-owned from Hong Kong; the operations of a major port in the Stockholm region; and the MTR-organised operation since 2009 of the Stockholm subway system, which has 100 stations. 
"Business Sweden has opened a new office in Hong Kong to assist more Swedish companies within [the fields of] information and communications technology, life science, clean tech and retail. With the Scandinavian Airlines direct connection between Stockholm and Hong Kong that opened this year, Hong Kong is a place that Swedish business people talk about a lot. Hong Kong is also [becoming more of] a base for operations in China and the expanding markets in the Asia-Pacific."
Sweden's economy is chiefly export-oriented, with such features as a modern distribution system, a skilled labour force, and excellent communications. Iron ore, timber and hydropower are the building blocks of an economy that is angled to foreign trade. The country's engineering sector accounts for around half of output and exports. 
Telecommunications, the automotive industry - led by Volvo - and the pharmaceutical sector are also of significance. Agriculture, once a prime employer, now accounts for just 2 per cent of GDP.
In addition to being a pathfinder in design and similar fields, Sweden is also a world leader in renewable energy. In a speech delivered to the UN General Assembly, Swedish Prime Minister Stefan Löfven declared that his country will work towards becoming one of the first fossil fuel-free states in the world. In Sweden's autumn budget, the government allocated 4.5 billion krona (HK$4.2 billion) for the coming year for green infrastructure, aimed at funding more solar panels and wind turbines, and cleaner public transport a smarter energy grid and a more efficient energy storage system. 
Sweden also plans to spend 50 million krona annually on research into electricity storage, and 1 billion krona will be dedicated to upgrading residential buildings to make them more energy-efficient.
Stockholm also aims to invest money in green projects overseas, with 500 million krona to be donated for creating green infrastructure in developing countries annually, which the government hopes will send a signal to the world ahead of the UN Climate Change Conference in Paris in December.


Ed Peters is one of Asia's most experienced travel writers, and has reported for the Post from every continent except Antarctica.