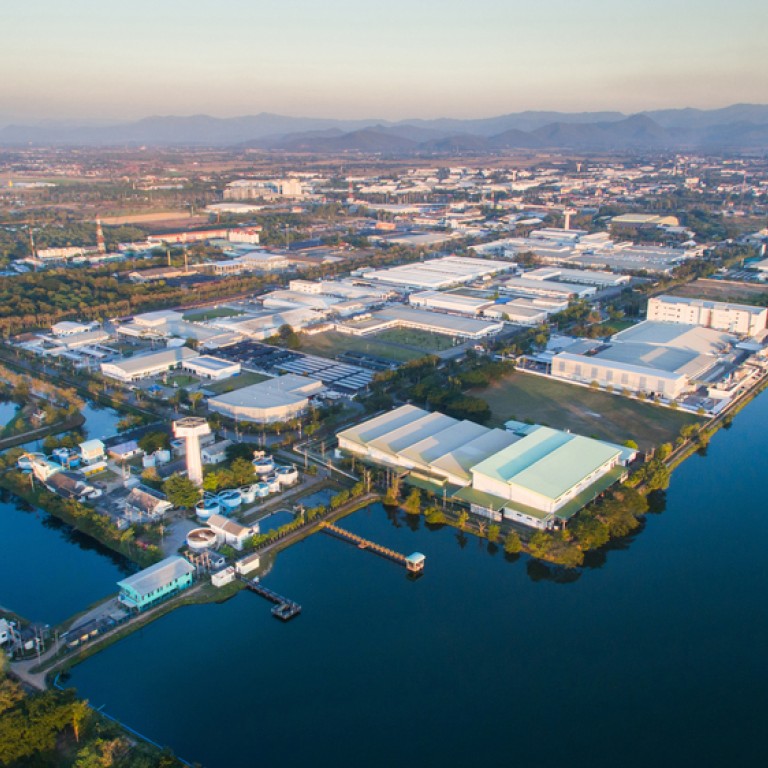 Rethinking the new normal in supply chains: manufacturing partnership and market expansion as twin solutions
With global supply chains and markets disrupted by the pandemic and tensions flaring up again over the trade war, it is worth looking at both manufacturing partnership opportunities and new market potential as twin solutions to sustaining business for manufacturers and related services providers.
Paid Post:
Hong Kong Trade Development Council
[Sponsored Article]
Moving to a new manufacturing base is a complex process that requires solid groundwork, the right contacts, local knowledge, and an understanding of local conditions. That takes time, resources, and access to local networks – things that small- and medium-sized enterprises may find in short supply. Meanwhile, as orders from developed economies are contracting, companies also need to open up new markets to sustain business flow.  
Recognising the supply-demand conundrum that many SMEs are in, the Hong Kong Trade Development Council (HKTDC) is taking a closer look at industrial parks including those along the Belt and Road to see how manufacturing partnerships and market access can be considered together as a potential solution for manufacturers and related services providers.
Regional options 
As new infrastructure is completed, both manufacturers and services providers have been showing a keen interest in the potential of industrial parks, especially those along the Belt and Road which may also be supported by government policy and cooperation. This can be highlighted in many of the HKTDC's manufacturing partnership and investment missions to countries in ASEAN (Cambodia, Indonesia, Myanmar, and Thailand), East Africa (Djibouti, Ethiopia, and Kenya), and Central and Eastern Europe (including Georgia, Hungary, and Belarus).
Given longstanding cultural and economic links, and the free trade agreements between Hong Kong and ASEAN member states (Laos, Myanmar, Singapore, Thailand, Vietnam, Malaysia, and the Philippines), it is no surprise that Southeast Asian countries are among the most popular destinations for Hong Kong SMEs outside of Mainland China. 
Thailand has made an especially strong commitment to industrial parks and has consistently reached out to Hong Kong investors and manufacturers. Thailand's main hub for foreign direct investment and manufacturing partnerships, the Eastern Economic Corridor (EEC) boasts mature infrastructure and hosts a diverse cluster of major manufacturing centres.
The EEC integrates full-service manufacturing facilities with smart/green communities. The Chonburi area is a case in point, with several major industrial parks (such as the Amata City Chonburi complex). This secondary phase of Belt and Road development is where Hong Kong's professional services sector can find many opportunities. Commissioned to design the master plan for a smart, sustainable green city at the nearby 100-hectare Sriracha Creative District, Hong Kong firm hpa (Ho & Partners Architects) has shown how flexible and creative Hong Kong companies are well positioned to expand into Belt and Road markets. In the tech sector, Hong Kong Cyberport has been actively cooperating with EEC-based tech incubator InnoSpace (Thailand), facilitating access to the Thai market for Hong Kong startups.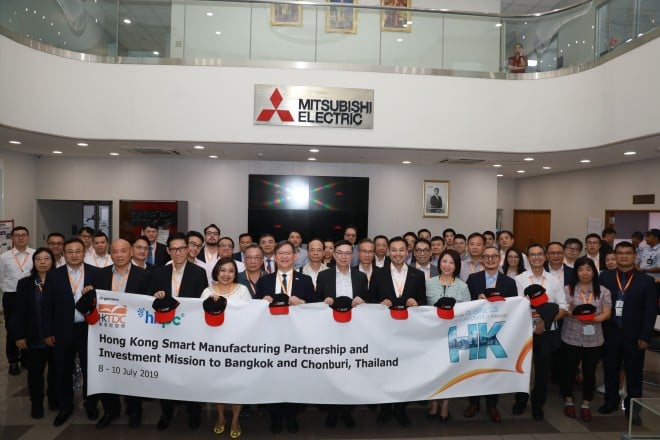 Also focusing heavily on industrial park development is Indonesia. The world's fourth-most populous nation, Indonesia offers both a lower-cost manufacturing base and a young, growing consumer market. A recent
HKTDC research report
finds that despite infrastructure and logistics bottlenecks, there has been noticeable, if gradual improvement (for example, port handling and compliance times have recently dropped) in recent years. Backbone infrastructure projects are nearing completion, with a focus now on relieving traffic congestion and improving connectivity. Demand for e-commerce resources is growing, pushing the pace of regional internet upgrades.
Several Hong Kong manufacturers in labour-intensive industries such as toys, electrical components, and garments have successfully established partnerships in Indonesia, with assistance from the HKTDC and others. By providing in-depth research and market insights, the HKTDC is able to help companies make informed strategic decisions. And when companies are ready to take action, the HKTDC can help them connect with local businesses and experts through its network of local offices and representatives.
For example, Hong Kong's Combine Will International Holdings Limited, an ODM (original design manufacturer) of corporate gifts, toys, and other consumer goods, set up a new production line in Indonesia, which "helped to lower production costs and made us more competitive", according to Combine Will Chairman and CEO Dominic Tam. The increased competitiveness that comes with a new base in Southeast Asia also gives the company an advantage in securing new orders, both from existing clients and new customers active in the ASEAN market. Executive Director Simon Chiu notes that the information and insights provided by the HKTDC, including those on labour force demographics and the tax advantages offered, was instrumental in the choice of Indonesia as a new manufacturing base. In making the transition, Combine Will was also able to connect with local consultants and organisations through the HKTDC's Jakarta office. 
Getting started
Many countries offer favourable terms to first-in foreign manufacturers, including exemptions from import duties on production-related materials and equipment and multi-year tax relief. The HKTDC as well as leading industry consultants can provide manufacturers with current information about current national and local government priorities, as incentives and benefits vary depending on industry sector, the scale of investment, and other factors. The United States' Generalised List of Preferences, published online, lists products subject to tariffs from specific countries (currently, within ASEAN, for example, Cambodia, Indonesia, and the Philippines are most favoured) is also frequently amended.  
There are multiple factors to consider when deciding to locate in an industrial park. According to
HKTDC research
, industrial parks "typically provide a complete set of utilities, including electricity, water, sewage treatment and telecommunications, as well as one‑stop‑services covering business licences, building permit applications and worker recruitment." These advantages come at the cost of higher land prices and other upfront costs.
The contrast is strongest in emerging economies such as Indonesia and Bangladesh, another destination that has increasingly attracted investment from Hong Kong (currently more than US$800 million). Infrastructure can be uneven, getting materials in and products shipped out is comparatively slow (although construction of a deep-water port is underway, with completion slated for 2026), and cultural barriers make going it alone a riskier proposition.
For Pauline Ngan, CEO of Mainland Headwear Holdings Ltd., building from scratch in Bangladesh made the journey more arduous, noting slow bureaucracy, the language barrier, and, in the early days, unreliable electricity supply. But the lower costs, including tariffs, kept Mainland Headwear (which relies on the US market for 80% of its sales) profitable as the industry faced stiff trade war headwinds. Meanwhile, hair goods manufacturer Evergreen Products Group Limited started their Bangladesh production line in 2010, in response to a tightening labour market in Mainland China (by chance, the expansion to Bangladesh also significantly reduced Evergreen's exposure to the US-China trade war). Chairman and CEO Felix Chang urges Hong Kong manufacturers to strongly consider the convenience and cost of a site within one of the country's eight Export Processing Zones. Mr Chang is also enthusiastic about the Bangladesh advantage when it comes to expanding sales to Belt and Road countries in Africa and elsewhere in the region.
In the more developed economies of Southeast Asia, such as Malaysia (which hosts the Malaysia-China Kuantan Industrial Park), or the strategically-located Eastern European region (the Poti Free Industrial Zone in Georgia, or the Great Stone China-Belarus Industrial Park near Minsk, for example), the costs and obligations of leasing, construction, maintenance, and labour contracts will probably come in ahead of other considerations – and will be prohibitive for many SMEs, especially those with labour-intensive production lines. 
At the same time, companies choosing to locate in designated Belt and Road industrial parks can often avail of additional perks such as a more highly-skilled and reliable labour market; concentration of suppliers, packagers, and shippers; proximity to ports; plug-and-play infrastructure; and easier access to local B2B and B2C markets. For some SMEs, such benefits may outweigh the added operating and labour costs that come with the convenience of industrial park location. 
Reappraising the mainland market
In this time of economic uncertainty, the HKTDC is stepping up its support for Hong Kong's SMEs to diversify and develop new manufacturing partnerships, along with brand building and market expansion. ASEAN holds tremendous untapped demand driven by a large middle-class and young population. Closer to home, the Guangdong-Hong Kong-Macao Greater Bay Area is the world's entry point to the rest of the mainland – and a regional market in itself that offers a substantial population and buying power. Post-pandemic economic recovery is gradually picking up in the mainland, and first movers will have the edge. Meanwhile, the HKTDC continues to connect Hong Kong businesses with mainland clients and consumers. The Chic HK promotion, for example, a major promotion of Hong Kong lifestyle brands and fashion to the mainland market, will move forward as a digital media campaign.
T-Box – a free SME support programme
The HKTDC has been helping Hong Kong SMEs identify and mobilise new business opportunities for more than five decades. To make HKTDC resources more widely accessible and enhance its traditional support tools, the HKTDC has recently launched a support programme called Transformation Sandbox (T-box). T-box is an SME support programme that helps Hong Kong companies enhance competitiveness and achieve transformation goals in the areas of branding, e-commerce, manufacturing partnerships, and new markets.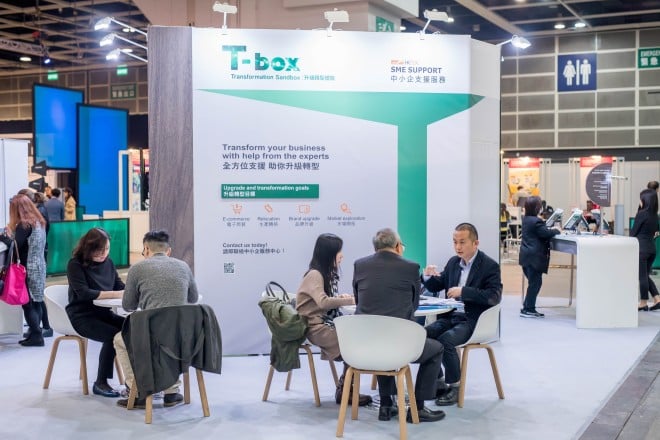 T-box staff work with you to identify your goals and provide support over a three-month period, with group and individualised services including advisory, workshops, government funding information, market knowledge, and networking opportunities. Drawing on its network of 50 offices around the world, the HKTDC's business advisory partners are here to provide an overview of the manufacturing landscape, regulations and industrial parks in the ASEAN region and other Belt and Road economies to aid your relocation decisions. T-box members can also join the HKTDC's 30+ international trade fairs, industry conferences, and outbound missions, where they can meet with important local business chambers and government officials, visit industrial parks, and learn about investment and tax regulations.
T-box is free and open to Hong Kong-registered companies. Please visit the
T-box website
for details.  

This content has been created under the direction of an advertiser. It contains no editorial input or review from the South China Morning Post (SCMP), nor does it reflect the position of, or the editorial standards used by, the SCMP. The advertiser has paid for and approved the content.