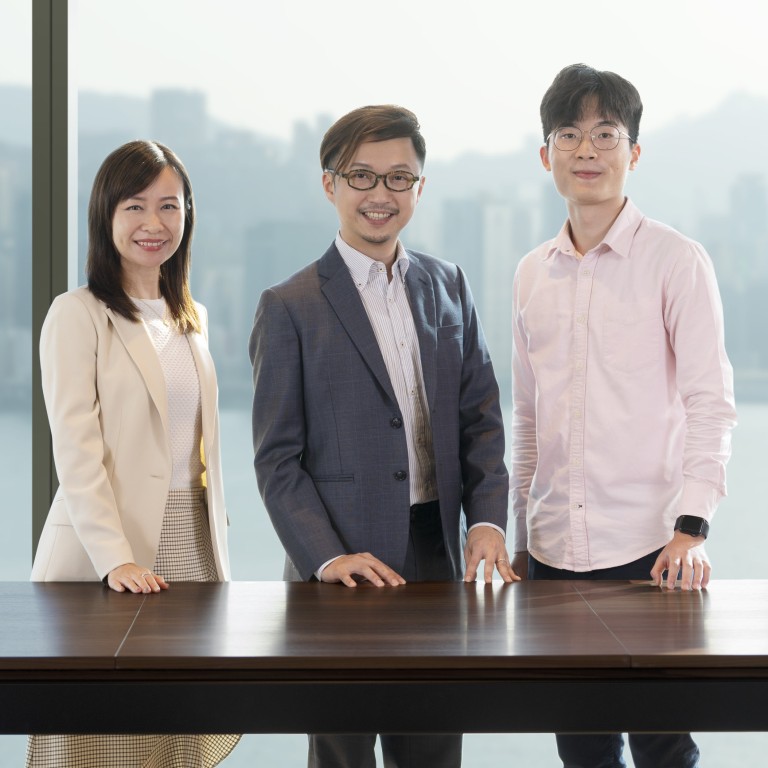 How 3 insurance professionals have helped Hong Kong tackle challenges such as Covid-19 pandemic
Manulife Hong Kong's actuary Danny Lee, wealth management manager Winvy Lung and advanced analytics specialist Alex Fung devised new customer offerings and services
Insurer eases clients' fears during outbreak with launch of protection insurance benefits for clients within 24 hours of first cases confirmed
Paid Post:
Manulife Hong Kong
[Sponsored article]
When Hong Kong's first cases of the coronavirus disease, Covid-19, were confirmed on January 23, 2020, messages began to buzz non-stop on the phone of actuary Danny Lee, who was leading the insurer Manulife Hong Kong's pricing team.
Normally in such situations, he would observe things and wait for more information before making a business decision. But this time, faced with unprecedented challenges and with so much at stake, he immediately liaised with colleagues across different departments.
They devised a solution to provide customers with extra protection against Covid-19-related health risks through benefits such as daily cash and hospital cash, at no extra charge and without the need for registration.
"As an insurance company, we need to build up the confidence of customers quickly and show our support to our society," Lee says. "That's why we came up with an idea to offer a free and special Covid protection benefit to all new and existing customers at that time."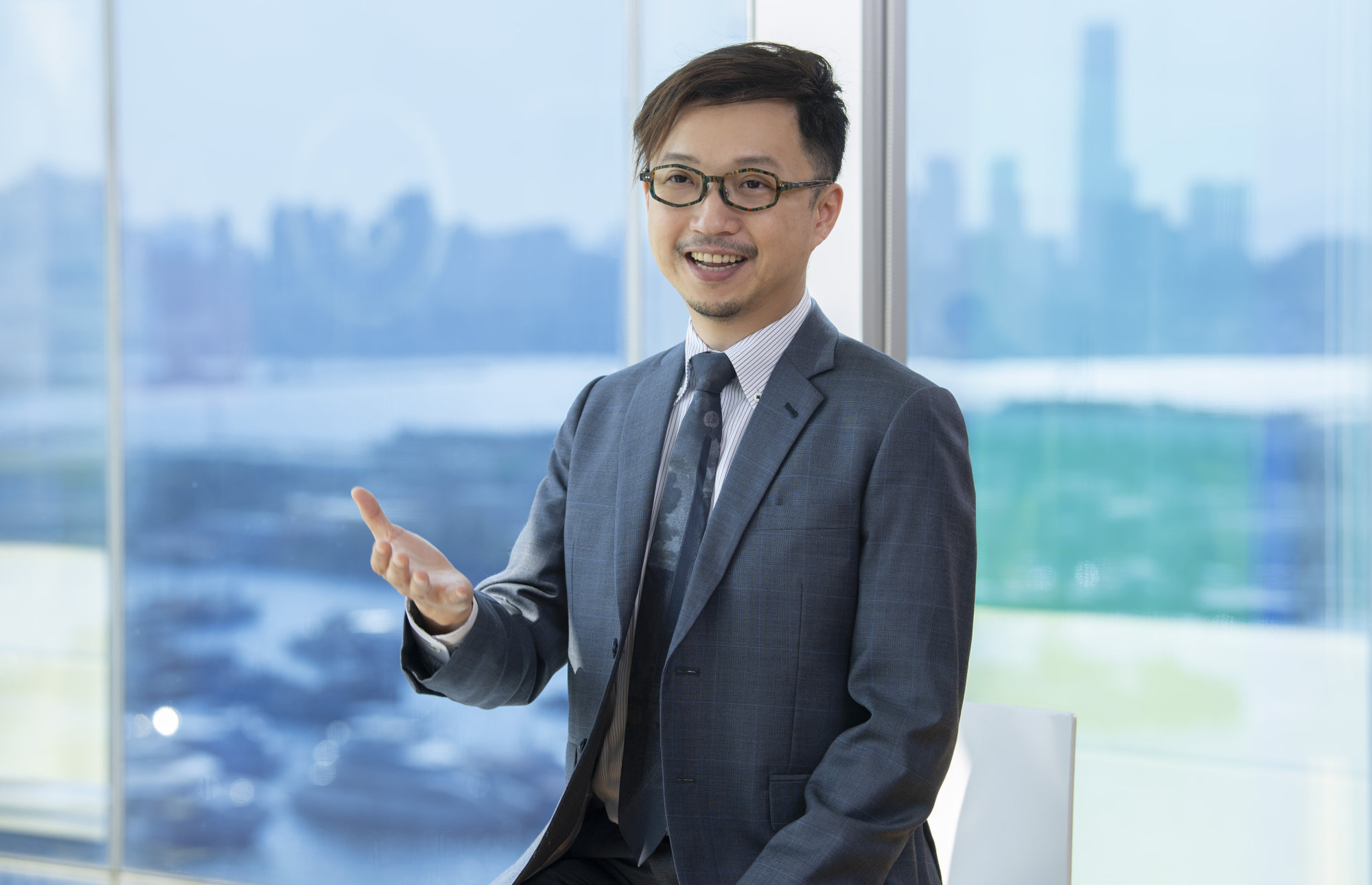 Over the next 24 hours, different teams, including product development, legal and compliance, sales, marketing and communications, worked around the clock to provide a carefully considered plan.
Insurance vital in 'uncertainty of life'
The special coverage, one of the first responses from an insurance company, was widely reported by news media the following day and well received by Hong Kong residents.
The public's appreciation of Manulife Hong Kong is reflected in positive responses to surveys by global public opinion and data company YouGov. They show that the company was the city's top "Customer Satisfaction Insurance Brand" and No 1 in "Brand Advocacy for [the] Hong Kong Insurance Sector" for four years in a row from 2018 to 2021.
Lee, who has worked in insurance since 2004, and is now the company's chief product officer, has witnessed how the industry has evolved with the city as people have faced big challenges, including the financial crisis of 2008 and ongoing pandemic.
His career has highlighted "the uncertainty of life" and the importance to society of human-centric insurance products, he says.
"This is how you start thinking about planning and seeing what we can do to get well prepared," he says. "You don't want to leave the burden to someone you love."
Insurance is one of Hong Kong's most important industries with new life insurance business reaching HK$166.8 billion in 2021, up 25 per cent from the prior year. The city is also home to the world's highest concentration of insurers and Asia's highest insurance density.
Today, Manulife, as the longest-standing insurance company in Hong Kong since 1897, has about 11,500 agents serving around one-third of the city's residents.
Lee says finding solutions to solve customers' financial worries can help make a huge difference to their lives.
"This is how the insurance industry supports the development of the whole city and plays an important role in society's well-being," he says. "We are there to support people – help them achieve their dreams and simplify their lives, so they can spend more time taking care of those people they love or starting a new venture."
The passion and determination to help people make informed decisions and improve their lives is a shared value across the company.
Support and comfort to clients
Winvy Lung, a wealth management manager at Manulife Hong Kong, is well aware of the importance of insurance to the city's residents.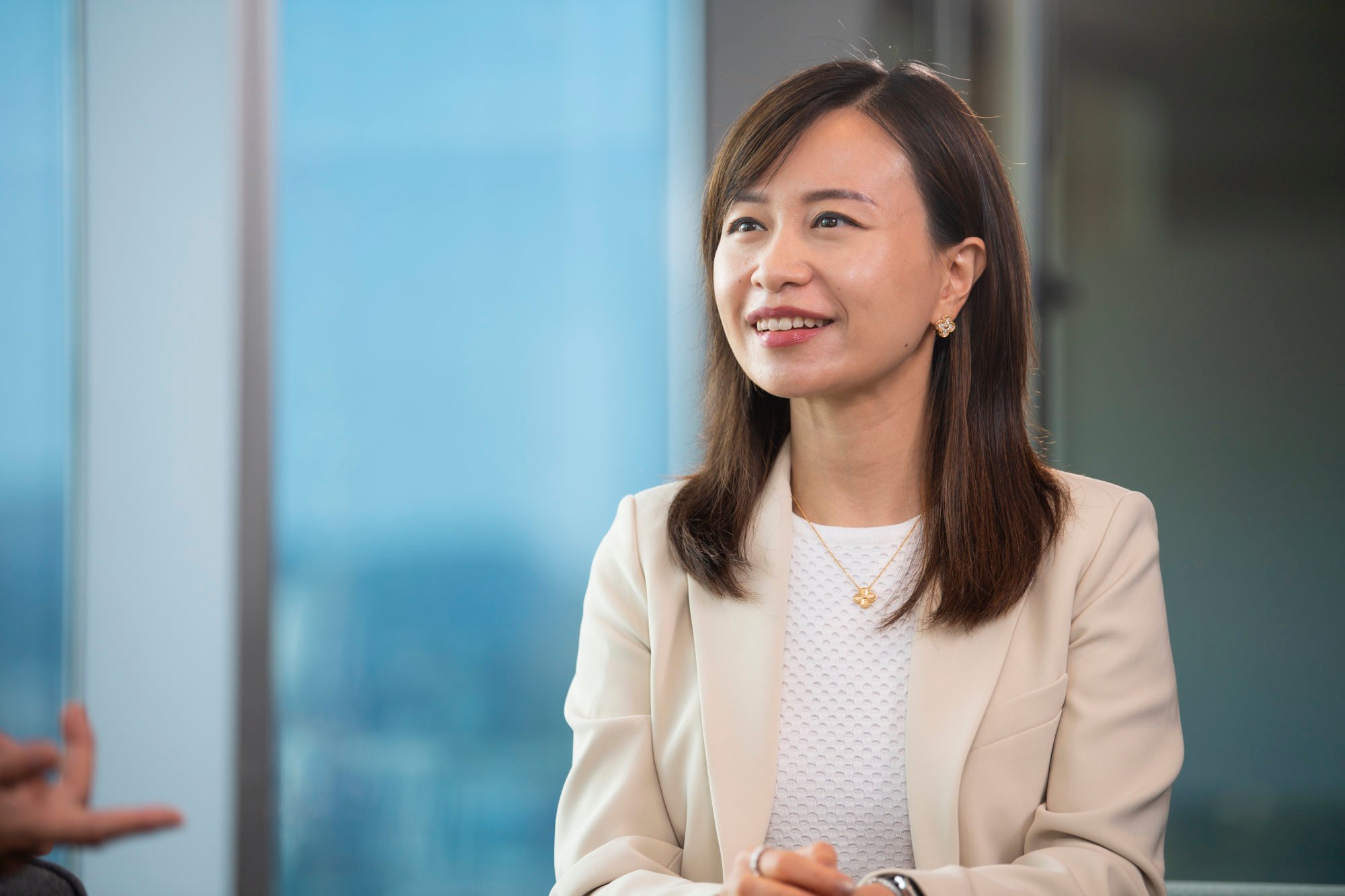 She says an insurance agent must be able to act as both a rock and a pillow to the client by providing both support and comfort.
"We not only offer help with their financial planning, but also offer both support and comfort for our clients," she says. "When they need someone to listen to their concerns, we are there."
The insurance industry played an important part of her family life while she was growing up because her father, George Lung, has been one of Manulife Hong Kong's most senior and respected agency leaders for more than 30 years.
Initially, she did not plan to follow in his footsteps and chose to work in public relations and later became a department head at a luxury hotel. But while expecting her second daughter, Lung decided to become a financial planner so she could have more flexible working hours.
Only seven months after her baby's birth she was accepted as a member of the Million Dollar Round Table, an independent association of the world's leading life insurance and financial planners, which serves as a gold standard in the industry.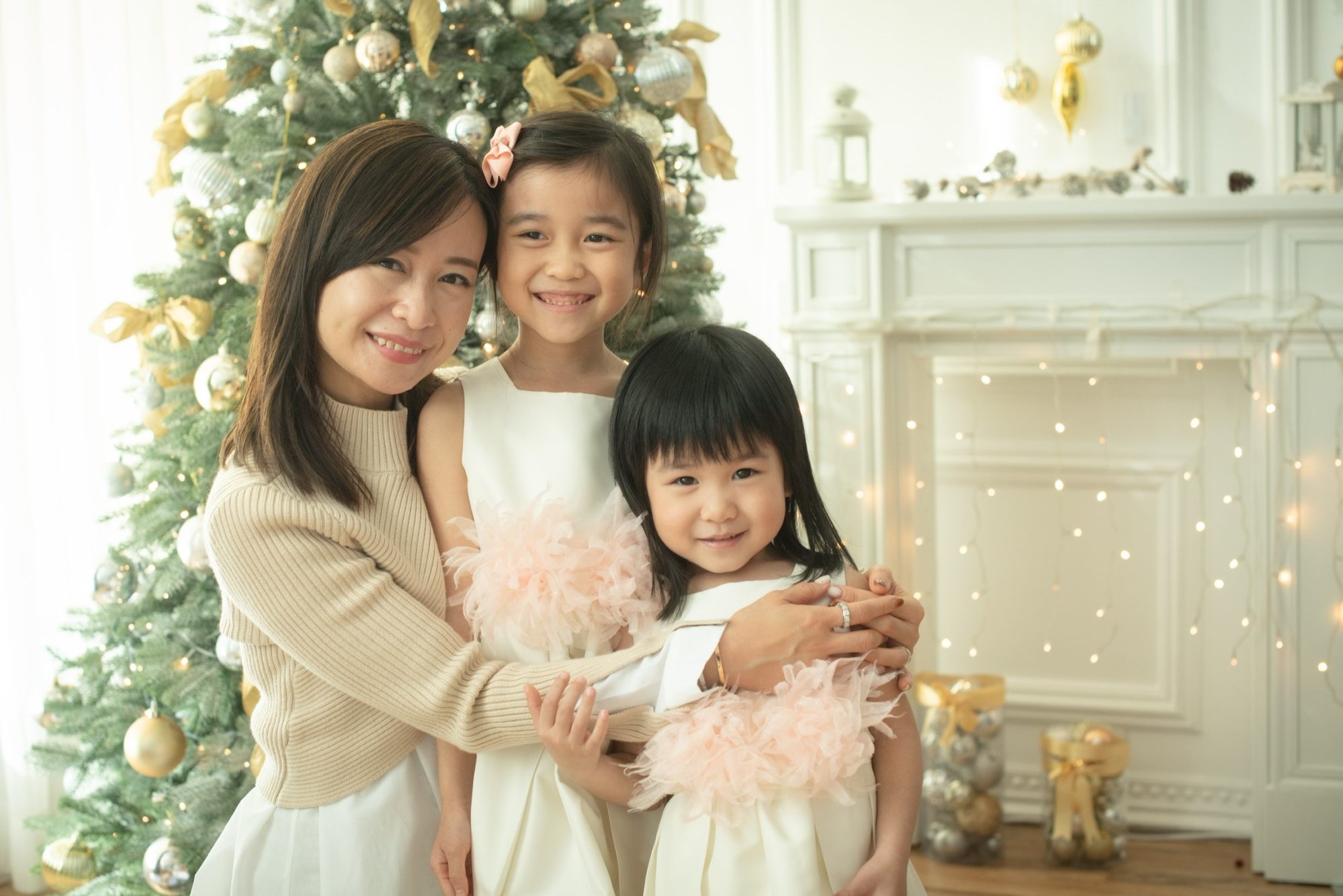 Lung was recognised after making a business pitch and securing the deal when she learned that a hotel client was considering different insurers for the future renewal for the company's corporate employee benefits plan.
"I was, honestly, a little freaked out … because I was so new to the industry," she says. But thanks to her knowledge of the hotel sector, she was able to propose a plan that not only saved money, but also provided additional employee benefits.
"The job is not about selling products … and not just about customers achieving their dreams; it's about the vision – how to lead the clients so they imagine things beyond the limits of what they can see now," she says.
Lung, who was ranked as Manulife Hong Kong's seventh most successful insurance agent in 2020, says she and her father both regard the continuing pandemic "as an opportunity to overcome obstacles to help bring positivity to society".
Focus on improving customers' lives
This kind of work ethic inspired graduate Alex Fung to work in the insurance industry.
In 2020 he joined Manulife's 18-month Asia LEAD (leadership, experience, advocacy and development) programme for management trainees, which offers them business rotations, social learning and advocacy experience. Fung is now an assistant manager in the Hong Kong office's advanced analytics team.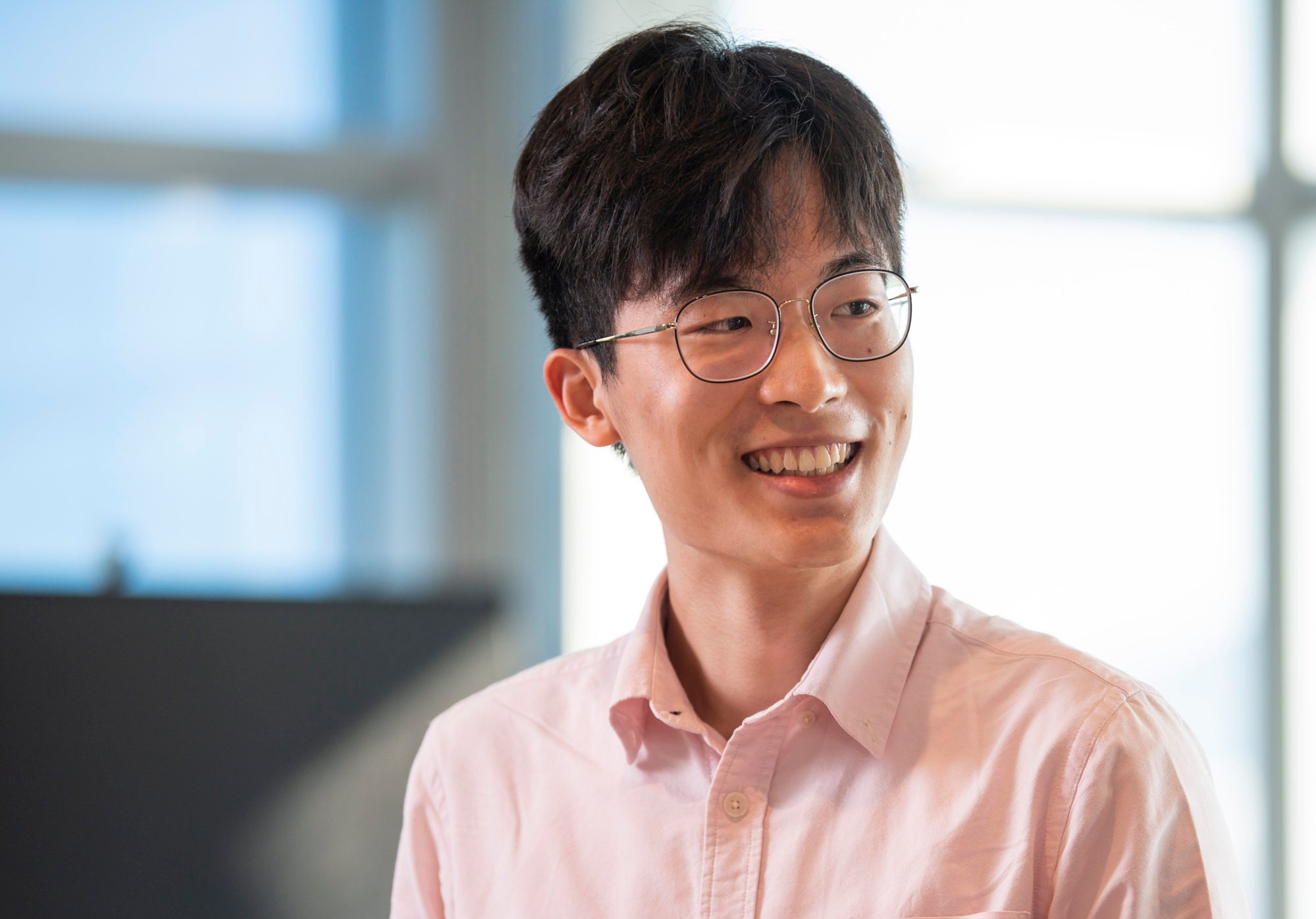 He says the role of the advanced analytics team involves helping customers identify their financial needs faster and better. The findings generated by the team enable the company to offer customers product recommendations that suit their needs and help them save time.
"This is especially important during difficult times, when people are very busy fighting Covid and taking care of their family members," Fung says. "They may not have the time to really identify their needs and plan for the future."
He believes it is essential for the industry to innovate and cater to customers' changing needs. With the use of health trackers on the rise, Manulife came up with ManulifeMOVE, a first-of-its-kind rewards programme app that has been encouraging users to lead a healthier lifestyle since 2015. It rewards them with discounts and perks when they complete their step goals.
Fung, who worked in the ManulifeMOVE team during one of his training rotations, says: "I think digital platforms like ManulifeMOVE and the eClaims website are essential for the company because they greatly improve customer experience by making things simple and convenient."
Looking to the future
Although the trio joined the company at different times, they share the same corporate culture and values as they carry out their work. They also all believe facing the Covid-19 pandemic has made both the company and the city stronger.
Fung says: "People in the company often proactively help people in need, and are willing to spend their time assisting others to achieve their goals. I am very impressed by their selflessness."
This corporate culture has made them "better people, colleagues and employees", he says.
Lee says witnessing and dealing with life's uncertainties in the past few years has reminded him to treasure his time with loved ones – and recognise that "life doesn't only consist of work".
Once quarantine rules and travel restrictions have been relaxed, he plans to visit the United Kingdom to complete his pilot exam – a dream he has put on hold because of the pandemic.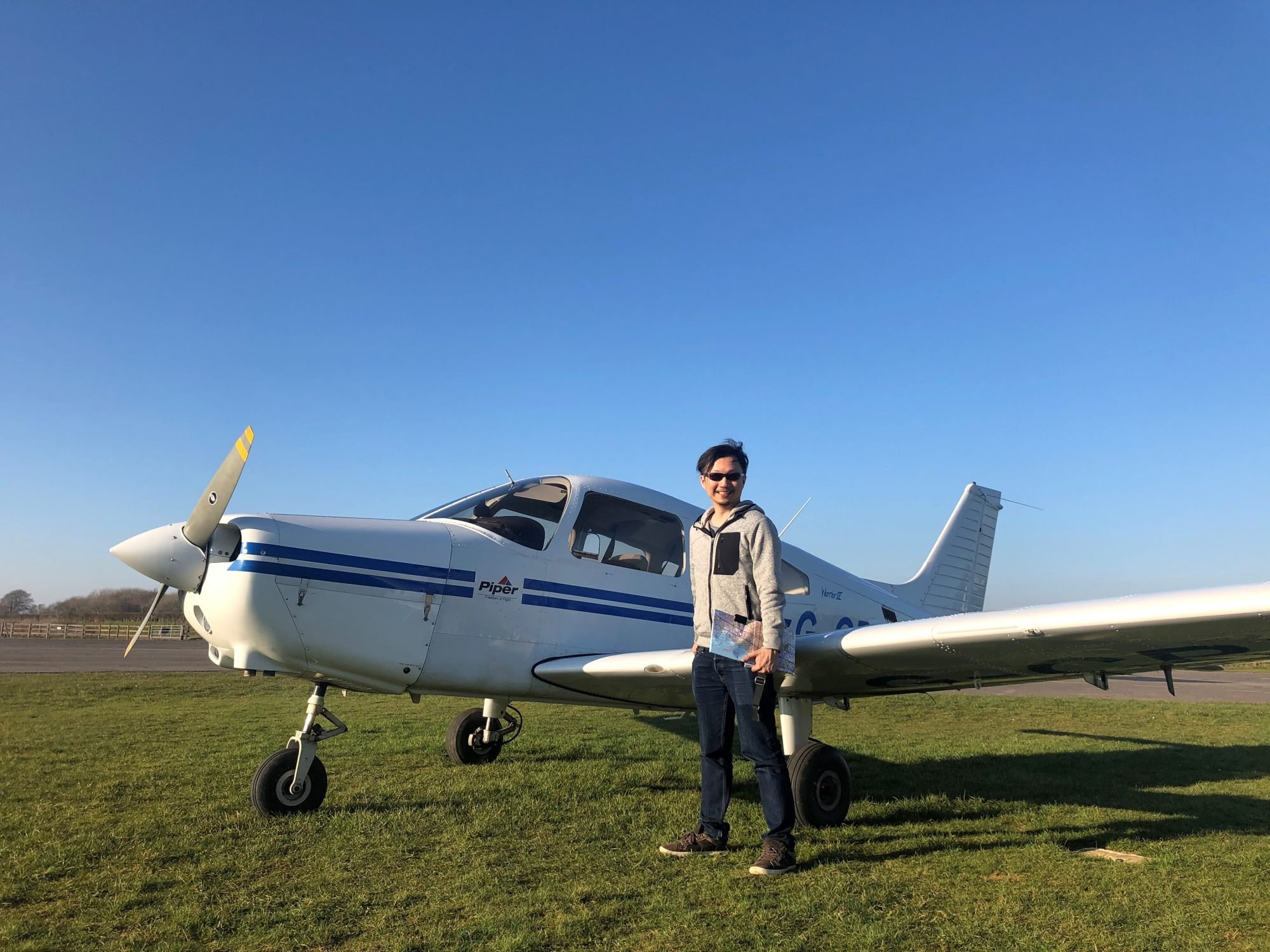 Lung says the pandemic has inspired her to identify priorities and find the right balance in life. With social distancing restrictions having relaxed, she has started going into the company's new office – but not by herself.
"One of my daughters told me, 'Mummy, we need to make sure I have a desk in your office so I can spend time with you and do my homework'," Lung says.
"So I've put a little desk in there for her. I think I have found the perfect work-life balance."


Maggie Hiufu Wong is a freelance travel writer based in Hong Kong. She loves her profession as it has given her the opportunity to interview the first man who walked the entire Great Wall, devour thousands of servings of dim sum and trek Japan's Kumano Kodo pilgrimage, just to name a few. Previously, she worked as a digital producer for CNN Travel.  

Morning Studio is the commercial content team of the South China Morning Post (SCMP). It aims to engage readers through storytelling while enabling the brand behind the content to achieve its marketing objectives. The Morning Studio team consists of specialists in various areas such as journalism, multimedia graphics, video production, digital technology and marketing.