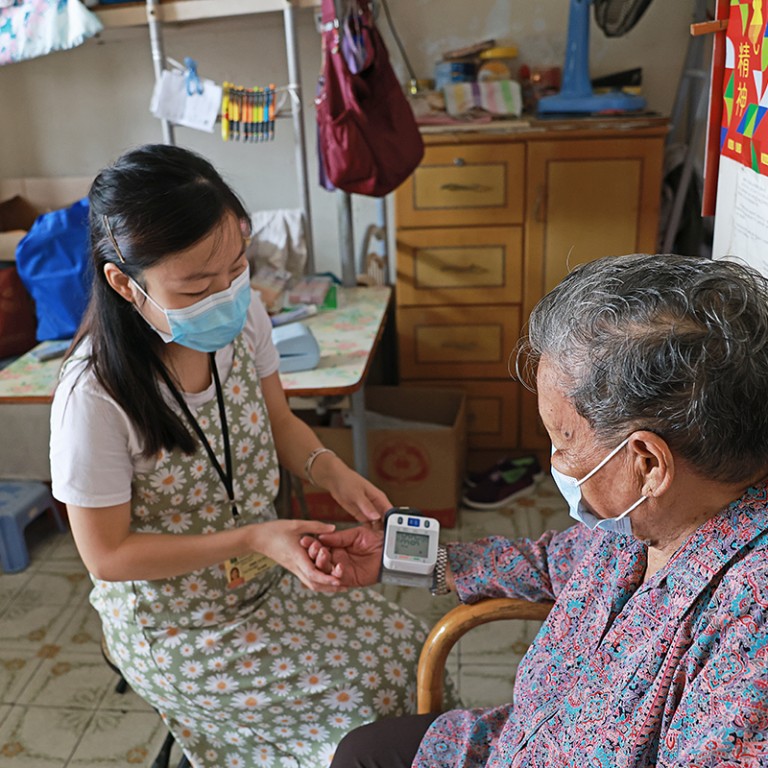 TrustTomorrow's timely solutions answer pressing needs of the community
[Sponsored Article]
The coronavirus has cast a long shadow over many since its emergence in January. Swire Trust, the philanthropic arm of the Swire Group, sprang into action with food and hygiene support to meet the immediate needs of the most vulnerable through its new initiative TrustTomorrow.
Practical and timely assistance
While education, marine conservation and the arts have always been TrustTomorrow's pillars of support, what unfolded in the city the Group has called home for 150 years when COVID-19 hit spurred it to add pandemic relief to its programmes.
"We usually look at the long-term change in our areas of focus that can make an impact to the society, but because of COVID-19, what is needed right now is immediate relief for a lot of people. Without meeting these basic needs, it's hard to talk about building in the long run," explains Swire Trust's Head of Philanthropy Tina Chan. "Our approach is simple and holistic - where there's a need in the community and a solution provided by an organisation, Swire would proactively step in and provide support. We work closely with our non-governmental organisation (NGO) partners and beneficiaries to provide pragmatic and 'close to the ground' specific support to give them what they really need and promptly."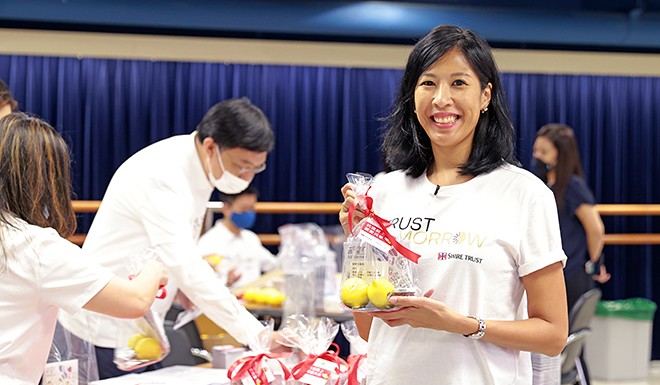 Since the onset of the pandemic, TrustTomorrow has funded over 400 NGO partners and change-makers to the tune of HK$15 million, benefitting more than 122,000 disadvantaged members of the society. 
Even though Hong Kong has survived the third wave, the city is by no means out of the woods yet. With the economy still in the doldrums and a fourth wave looming, TrustTomorrow has pledged extra relief funding of HK$14 million to support vulnerable groups in the areas of food and hygiene, family wellbeing and building social capital.
Food support helps the needy help themselves
Among the beneficiaries of the aid support, many heartwarming stories have emerged. "They are great examples that demonstrate our commitment to providing practical and meaningful assistance to the community," says Tina.
The programmes offer different elements of support, and one of these come in the food programme. Based on the feedback from NGOs that elderly people lack fresh and nutritious food during COVID-19, fresh food packs are being delivered to those in need. Ensuring that beneficiaries receive support with respect and dignity, the programme also includes an element where they can choose to give back to society by joining the volunteering team. 
63-year-old Ms Wong lives alone and suffers from chronic disease, necessitating frequent trips to the hospital. The pandemic made her feel down and helpless.  In March, she benefitted from FOOD-CO, a TrustTomorrow initiative in collaboration with St. James' Settlement.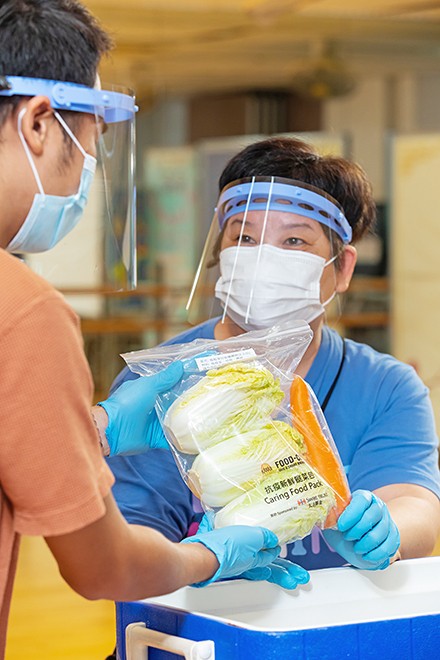 After receiving regular supplies of fresh food packs from them, she decided to join the volunteering team because she wanted to share the warmth and love she received from the programme. "I never thought I could be serving the community at my age. Now I have benefitted from Swire's TrustTomorrow programme, and I want to give back to society. I don't feel lonely anymore and helping others makes me feel contented."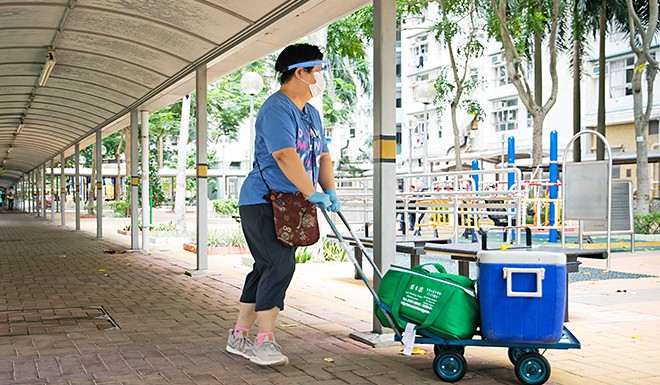 Antimicrobial coating spray protects the most vulnerable 
Schools have resumed in-person classes in late September equipped with all manner of antiviral measures. But one sector that has to scramble for resources is the Special Educational Needs (SEN) schools with boarding service. 
These schools typically cater to students with severe physical disabilities, so providing a clean and safe environment for the students and staff has been a real struggle.
Take, for example, the Haven of Hope Sunnyside School in Tseung Kwan O. It provides 96 school and 43 boarding places for children with severe intellectual disability aged six to 18. The majority has a mental age of one to two. 
It is among one of the 18 SEN schools with boarding service that has benefitted from TrustTomorrow's provision of Germagic antimicrobial coating spray.
Speaking about the support, Principal Choi Yik Ling says, "We are deeply grateful to receive the Germagic antimicrobial coating spray service for our school premises and school buses."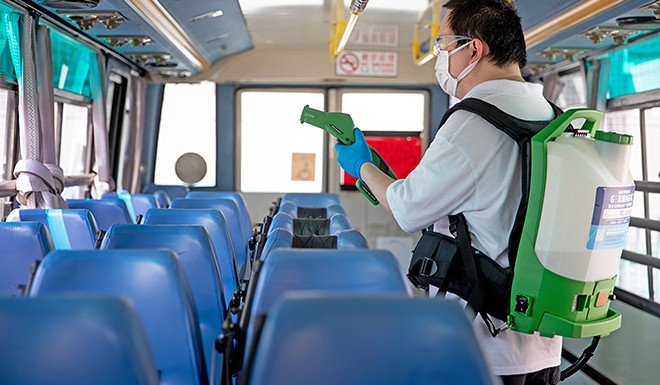 Caring for the elderly through home visits and phone calls 
All over the world, the elderly are the most vulnerable group affected by COVID-19. And Hong Kong is no exception.  Forced to stay at home, and often afflicted with health issues and finding it challenging to get pandemic prevention materials, they face tremendous emotional and mental pressure.
Recognising the pressing need to provide support for these silver seniors, Swire Trust allocated funds to South Kwai Chung Social Service in March. The funding helped them recruit more enrolled nurses for home visits, telephone calls, and the distribution of pandemic prevention materials to the elderly.
One of the most worrying cases the service centre has handled is that of Ms Ho, a 90-year-old woman who suffers from chronic illness and forgetfulness.  Enrolled nurse Ms Lee and her volunteers would visit her regularly to give her a check-up and advise on her medication. They would also call Ms Ho twice or three times a day to check-in and understand her needs. 
Commenting on her experience, Ms Lee says, "Most of these elderly people have a simple lifestyle – they like to meet people and participate in activities at their community centres. But due to the pandemic situation, they are forced to stay at home and often face an overwhelming sense of loneliness. Swire Trust's support came just in time to help provide opportunities for social connection to the elderly."
The second round of TrustTomorrow's pandemic relief will provide aid until the end of 2021 and benefit over 100,000 Hong Kong people through 85 organisations, helping them tide over these unprecedented times. "TrustTomorrow is about more than providing pandemic relief. Our long-term vision is to build a better tomorrow for Hong Kong. We will continue to create new and inspiring programmes that aim to bring positive, meaningful change in the areas of education, marine conservation and the arts in Hong Kong," says Tina.
 

This content has been created under the direction of an advertiser. It contains no editorial input or review from the South China Morning Post (SCMP), nor does it reflect the position of, or the editorial standards used by, the SCMP. The advertiser has paid for and approved the content.